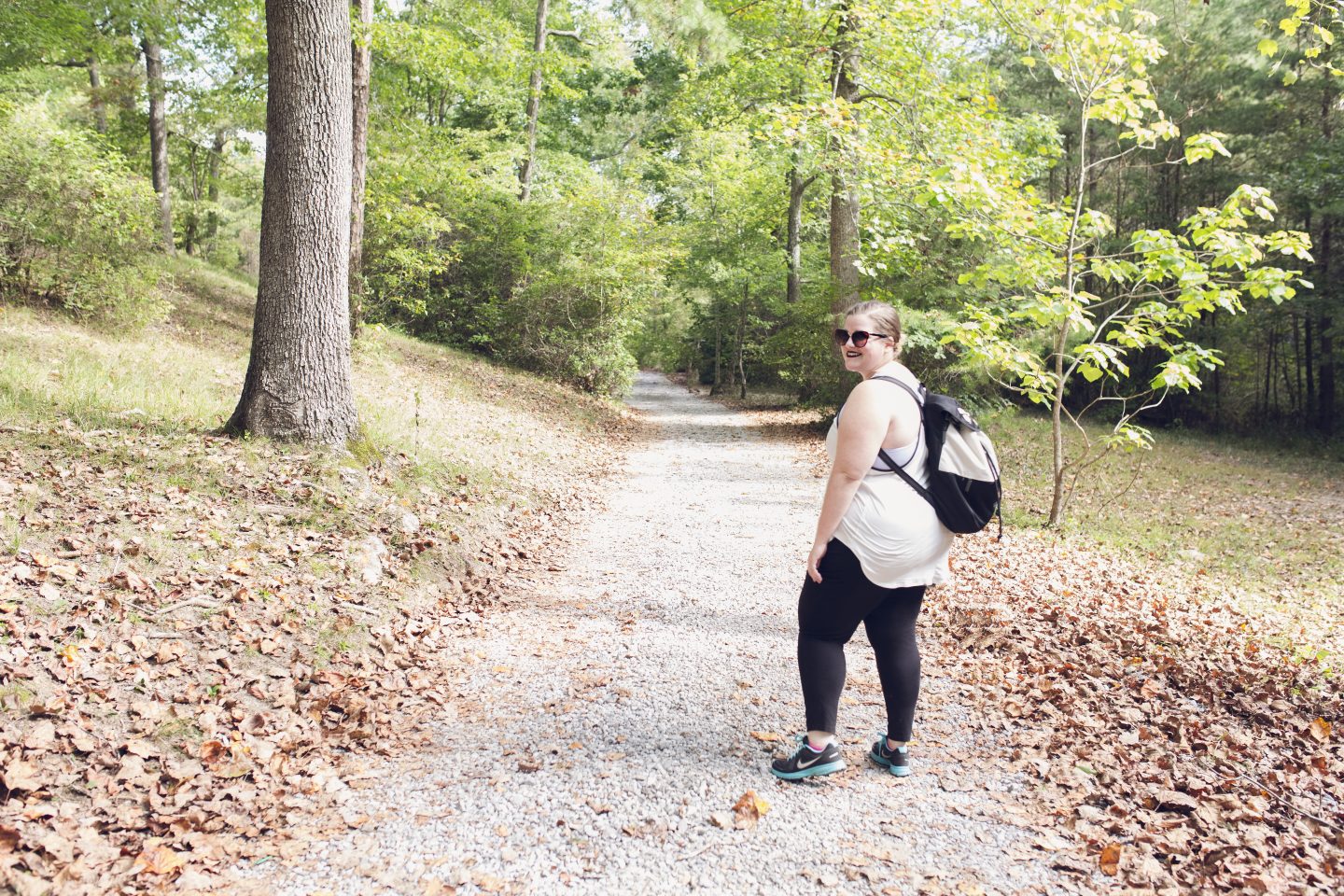 If you want to experience a gorgeous hidden gem in the middle of nowhere northwest Georgia, a little planning ahead is required. Lula Lake Land Trust is a little known beauty but is kinda exclusive to visit due to the sheer lack of available days you can go: typically only the first and last weekend of a month and then that even depends on holiday schedules. But it is so worth a visit especially if you are looking for a family adventure. And trekking in from the Chattanooga area is a breeze since it's a stone's throw away. But if you don't believe me, let me give you 3 reasons why you should visit Lula Lake Land Trust.
Great for all kinds of hikers
I have never been hiking. Ever. I honestly have never seen what could be the possible joy in going out in nature, dealing with bugs, making your body exhausted and sweaty, and facing potential death from falling off a mountain. But I was so wrong- well about some of those. Still not a fan of the bugs and falling. Hiking at Lula Lake was a blast and what is the best part, there are different levels of trails for all! As a first time hiker, I found the main trail to be very easy to manage. It was mostly a gravel path but I did see some very steep trails for the more adventurous. I saw so many people just climbing rocks and I was more than impressed with their lack of fear. If you are interested in seeing the numerous trails that are available and their lengths, check out this link!
There is not just one waterfall, but there are 2!
I am a sucker for a good waterfall. and North Georgia is just FULL of them. Luckily, I got to see two on my visit to Lula. One is more subdued and flows ever so nicely down the rocks.
But the other, oh the other was a behemoth that just raced over the edge. I was so very excited to stand next to it, feel the mist on my face, and actually cross off my bucket list item of walking behind it. You can take the "stairs" down (more like very steep, very precarious rocks) or according to the volunteer, use the mild-to-moderate hike that is slightly longer. Obviously I took that route but unfortunately, it was not mild-to-moderate in my opinion. I never made it to bottom of the larger falls and I was so bummed out. I want to blame the fact that I am a first-time, very out-of-shape hiker. That was my issue and that probably did contribute to my failure but honestly, it was more my instability with my right knee and lack of ACL. (Yea, I know. I am THAT girl blaming my injury.) I stupidly forgot my knee brace which I purposely bought for this trip on my bed at home. I was slow going but I once fell and my knee popped out of joint for a second and knocked my breath out of me. I decided I pushed myself a bit too hard and that I needed to turn around. But now I have something to look forward to when I return, right?!
Staying positive in the failure.
Perfect picnic location with the crisp air
The weather was absolutely perfect when I visited in early October. I originally had on a tank and a plaid button-up unbuttoned because it was a brisk 60 degrees or so and I have been acclimated to the savage 80-90 degree heat of South Georgia but after climbing around and walking, I quickly took off the plaid shirt and enjoyed the crisp air.
As you travel along the trail, you will see many spots that are perfect for a picnic-like the rocks below. There were some really great flat ones that you could bask in the sun and listen to the creek below and be at peace.
But they also have a few picnic tables by the smaller falls as well as a small charcoal grill you could potentially use I imagine. I wish I had brought a sandwich to munch on but alas, all I had was water. Which you definitely need.
Check out the rest of my adventure from Lula Lake Land Trust!
What is your favorite hiking trail or waterfall? Share below!
xx,
Sami
PS: You may notice that I am wearing lipstick while hiking. I promise you that it is not something I thought I would ever do. It's a funny story. I purchased some Maybelline Superstay lipstick (Voyager Red if you are wondering!) and tried it on before I left the hotel that morning. And it dried so fast I kinda had to wear it hiking, ate a burger, and it never budged until I used a makeup removing wipe that night. So I look super fancy walking through the woods and I felt the judgment of so many, but that lipstick remained the real MVP. I need one in every color. ?