This is not an ad – I just really, really love my little polaroid camera! I bought my little camera a couple of years back on a whim and I have used it here and there. This past year though, I have been making a conscious effort to take more photos with it. I still adore it and I wanted to give you 3 reasons why you need an Instax Mini polaroid camera. Like right now
Nostalgia
I am not sure of your age or if you remember the older Polaroid cameras that produced the square instant photos but I do and the nostalgia is strong with this product. I remember for years I wanted a polaroid camera. My best friend when

we were growing up got one of those instant sticker photo cameras and I think we wasted a ton of film just taking selfies (before they were cool ✌?). With the Instax Mini, you get the retro nostalgic feel with all the modern amenities – not to mention it is pretty easy to find cute accessories and film for these new kids on the block.
Grainy Goodness
Yea, the polaroids are a bit blurry sometimes, the camera is pretty basic in features as compared with a new digital camera, and they definitely take some time learning to get the exposure correct, but can you see that grainy-goodness?! These puppies do not even need an Instagram filter because they have the built-in filter-look all by themselves! They somehow manage to produce rich tones right in the camera and add that grain in and it's the perfect little keepsake for your bulletin board.
Instant Gratification
So I was watching Willy Wonka and the Chocolate Factory the other day at a friend's house and one of the characters, Veruca Salt, who you may or may not know is a complete wack-a-doodle that is spoiled rotten to the very core, probably would have loved a polaroid camera. She wants everything "now" and that kinda speaks to all of us, right? Well, the little Instax Mini feeds to that mentality and it definitely makes you feel spoiled when you get a physical picture (in my mind – it's an instant present/souvenir!) in your hands within seconds after pressing that button.
*Bonus Reason*
The little polaroids make the perfect little souvenir AND they also accessorize and add dynamic to your Instagram posts like below!
Do you have an Instax mini camera? No? Check out my camera and accessory recommendations!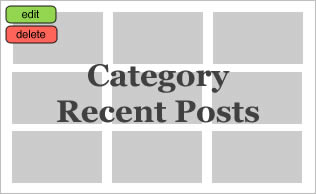 Disclosure: Some of the links are affiliate links. If you do decide to use these links, thank you so much for the support! These links mean that I will earn a commission when you click through and make a purchase but know this does not have an additional cost to you.