Who is up for a boho style house tour? Full of plants, bright colorful statement pieces, thrifted furniture, and so much love. So much love has been poured into this space.
Welcome to my 100+ year old shot-gun style home!
at Home on Hudson virtual house tour
Living Room
If you remember the OG green carpet from the first tour, talk about a huge difference in space after I got the hardwood floors redone. And then I bought a drool-worthy Moroccan rug and the rest kind of fell into place. My living room is probably my absolute favorite space. It almost feels like I am in some home decorator instagrammer's home but it's mine. Yes, I lounge on that yellow couch. I have even went horizontal on the soft rug for a bit after a particularly hot kitchen revamp workday.
Before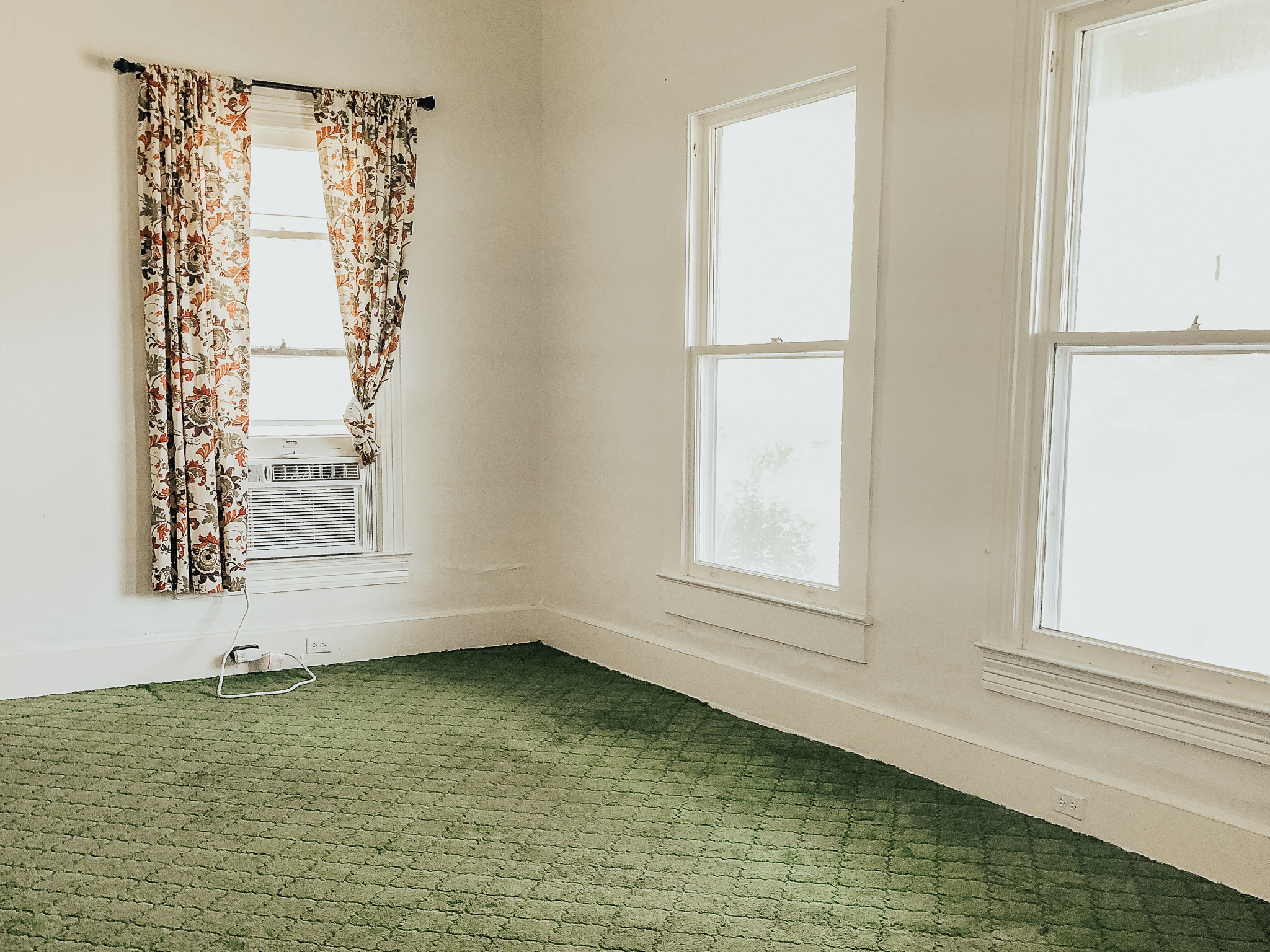 After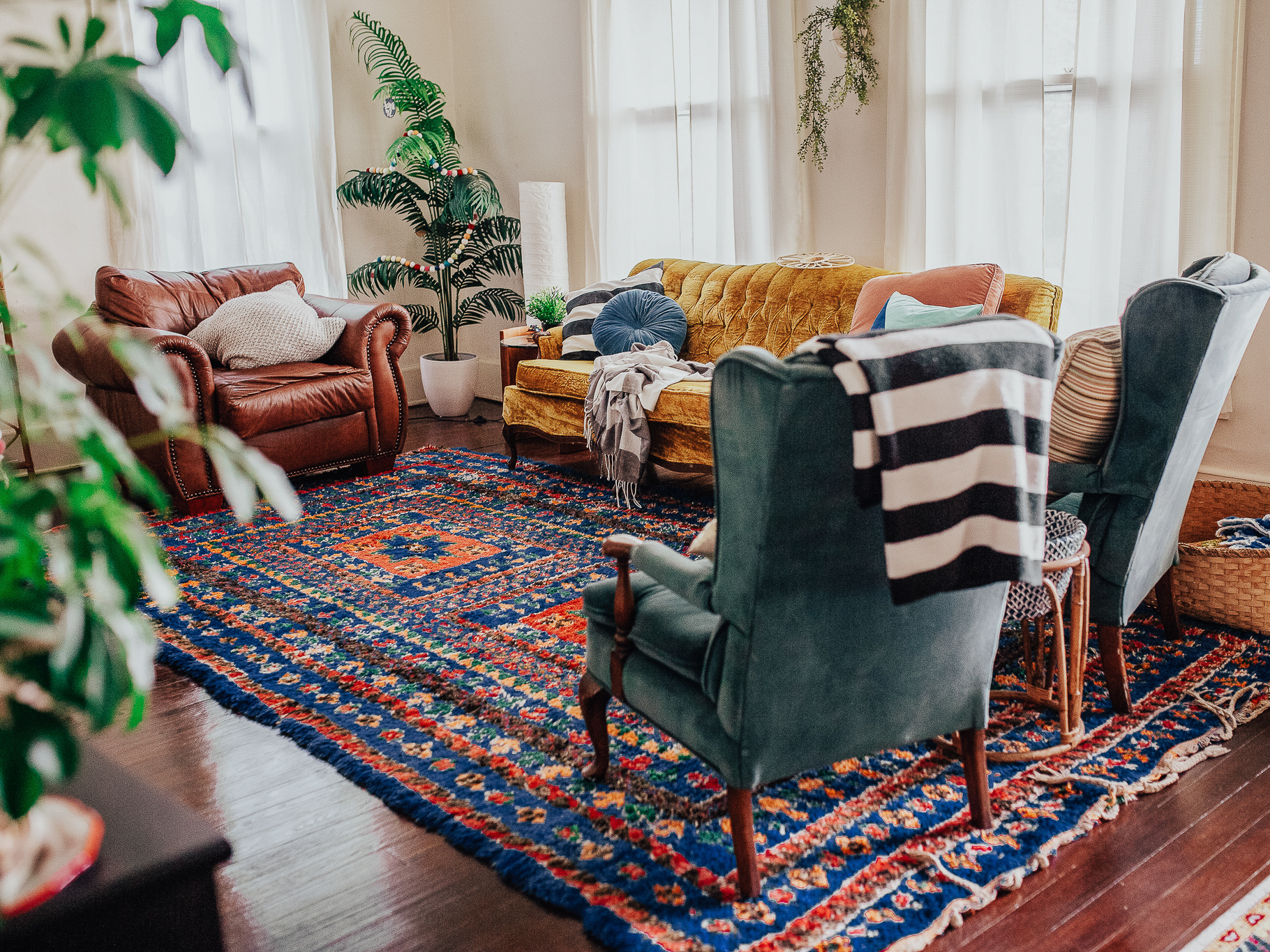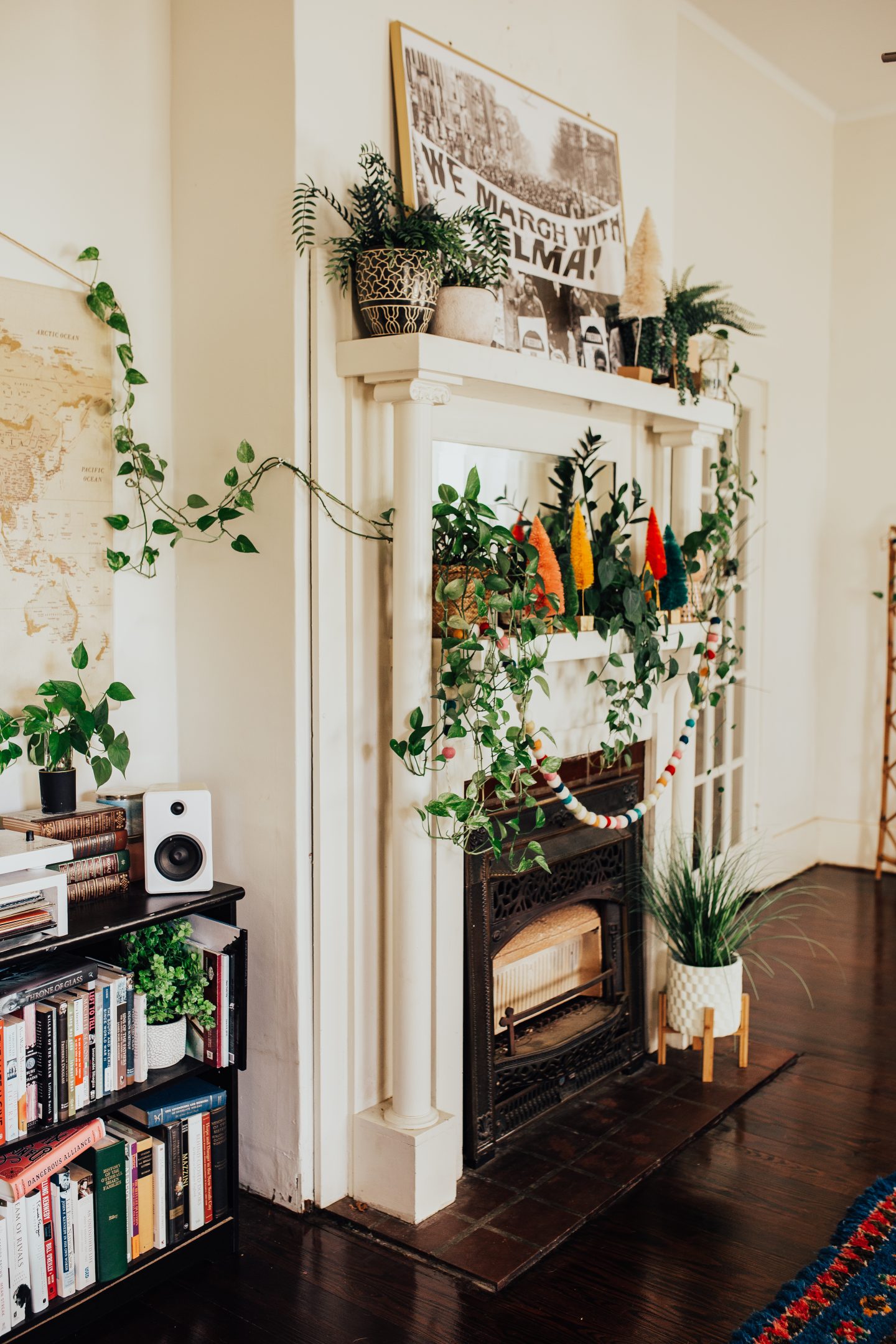 Sources: Textured Solid Curtain Panels in Cream (link); Yellow Velvet Couch (Facebook Marketplace); 2 Green Velvet Wingback Chairs (local antique store, similar); Blue Moroccan Rug (similar, rug is one-of-a-kind); Leather Big Chair (Facebook Marketplace); 72″ LED Espresso Fan (link); Mid-century-esque side tables with glass tops (purchased in-person from Cash Liquidations, Inc.); Pink Square pillow (link); Round Storm Blue Velvet Throw Pillow (link); Black and White striped throw (old IKEA); Black and White Striped Pillow (old IKEA); a lot of the artwork is either my travel photos or Goodwill finds.
---
Looking to start your own boho-styled home journey?
5 indoor plants that are hard to kill but really make your home look lush and lively!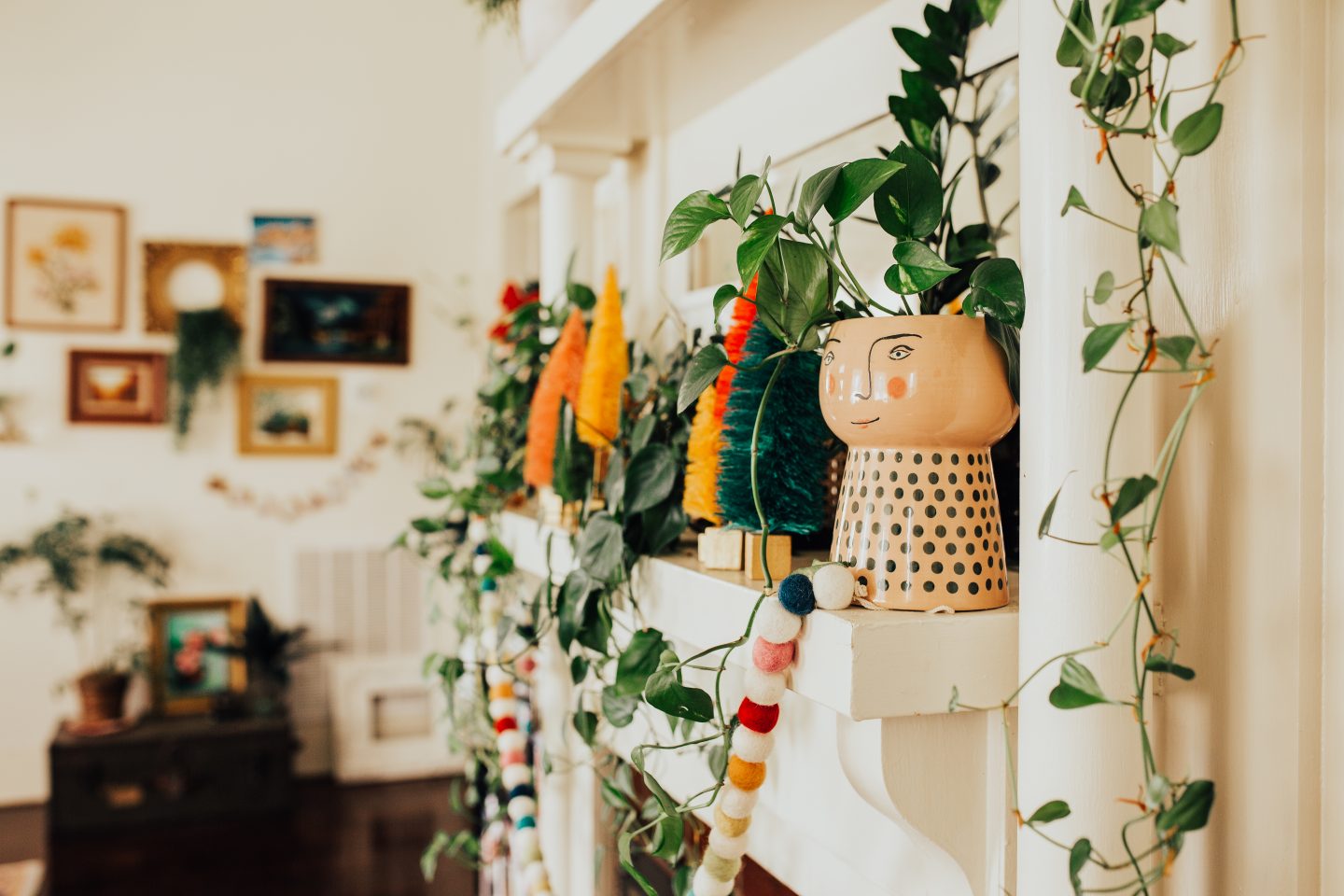 ---
Master Bedroom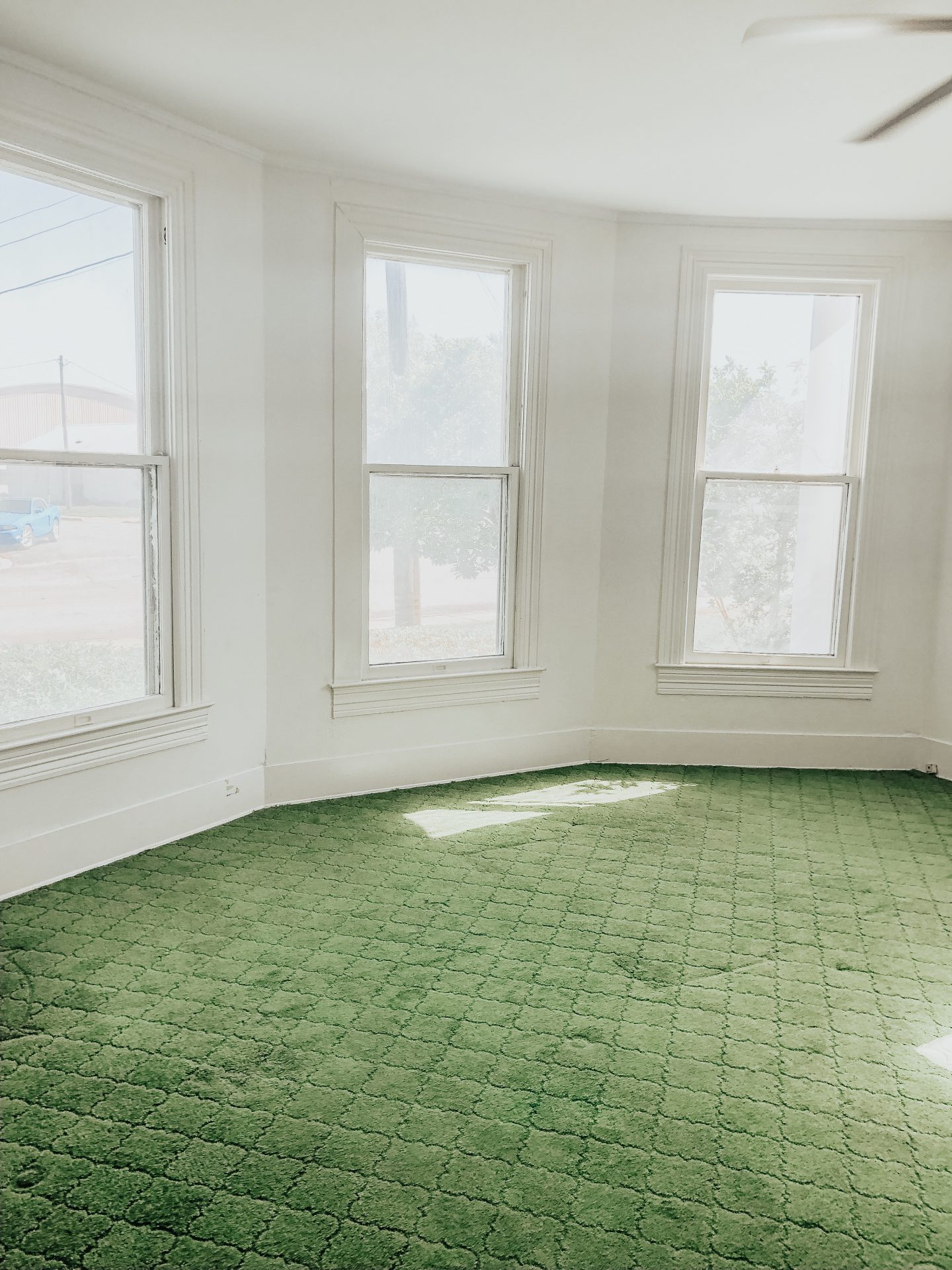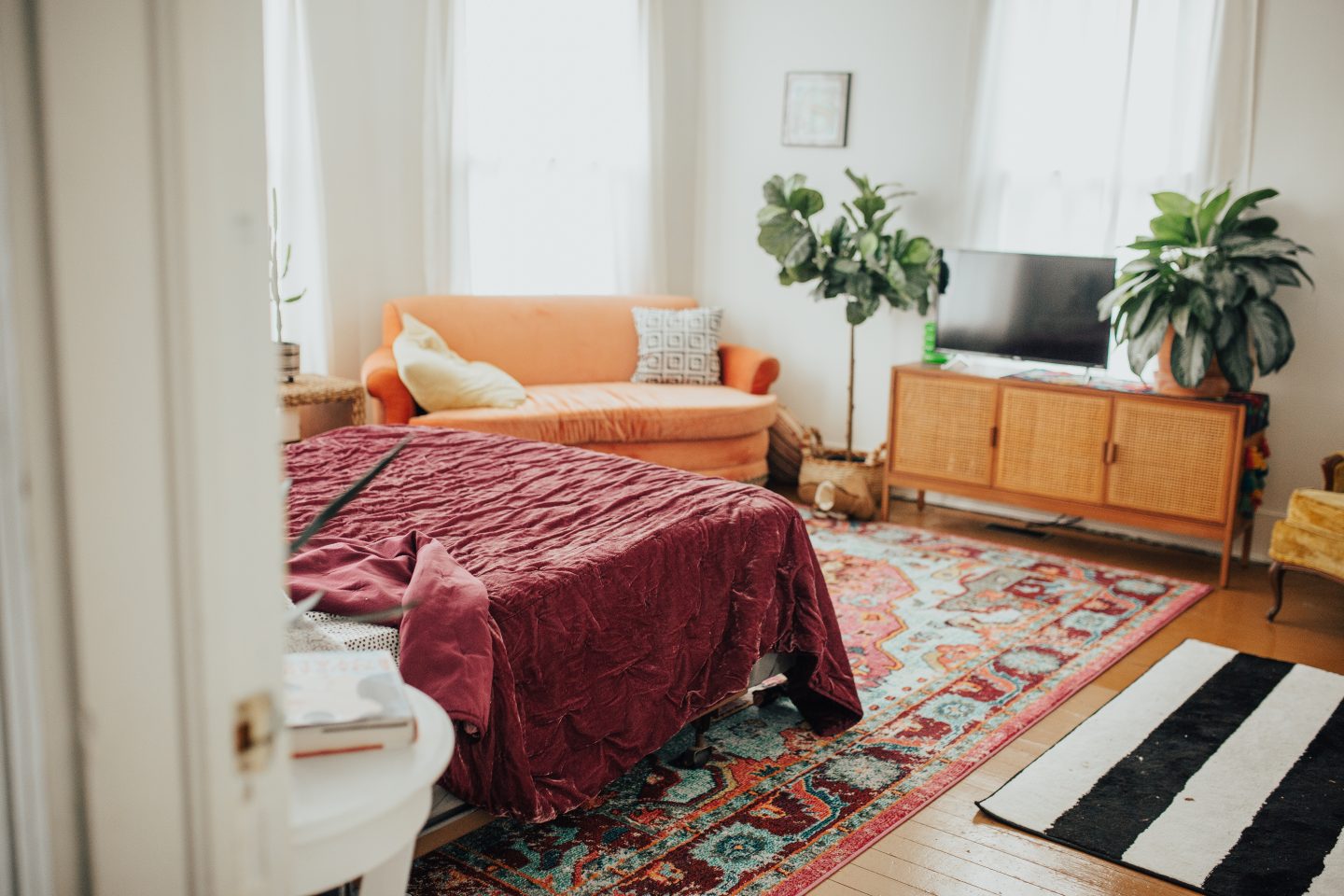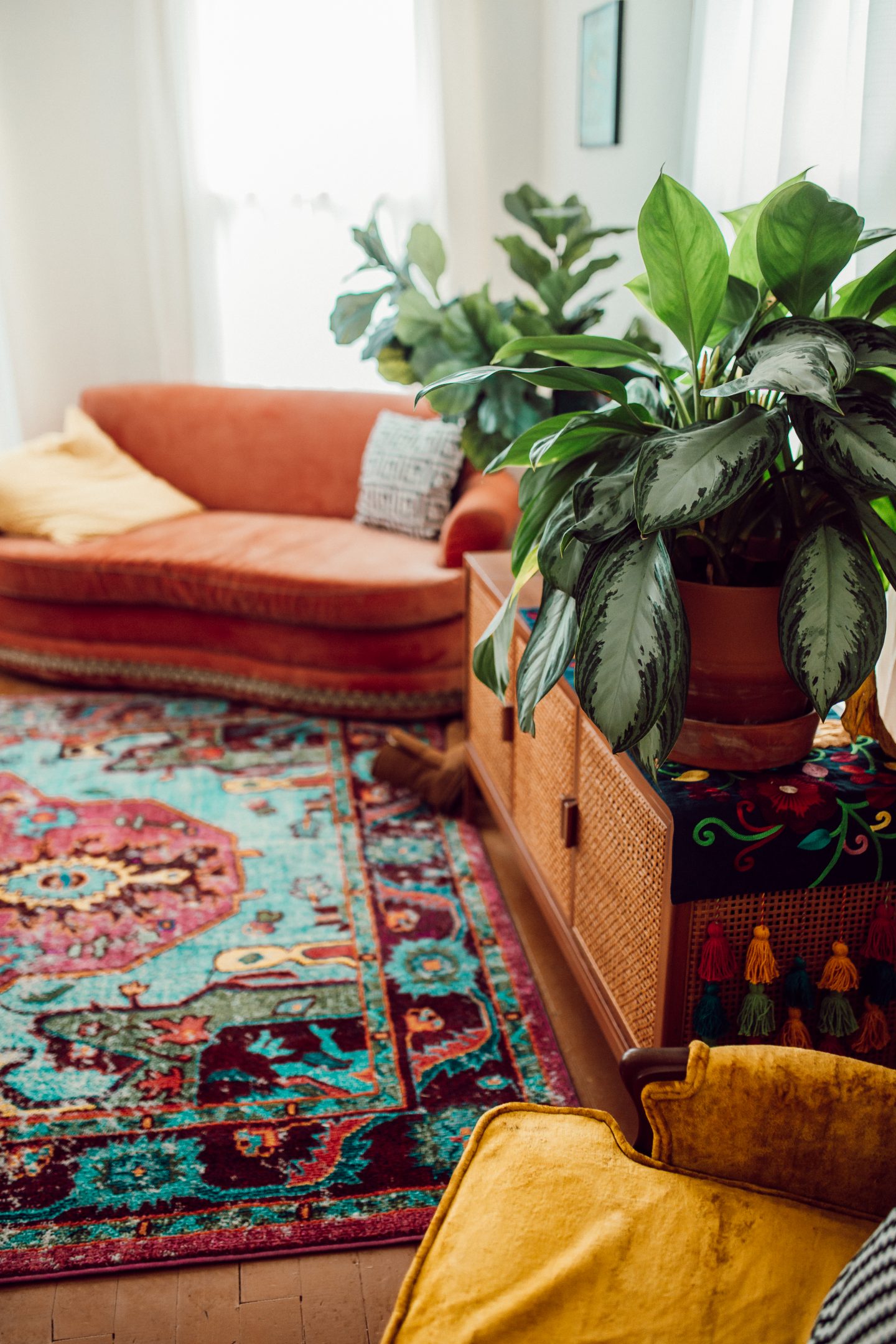 Be sure to check out my bedroom closet DIY paint project!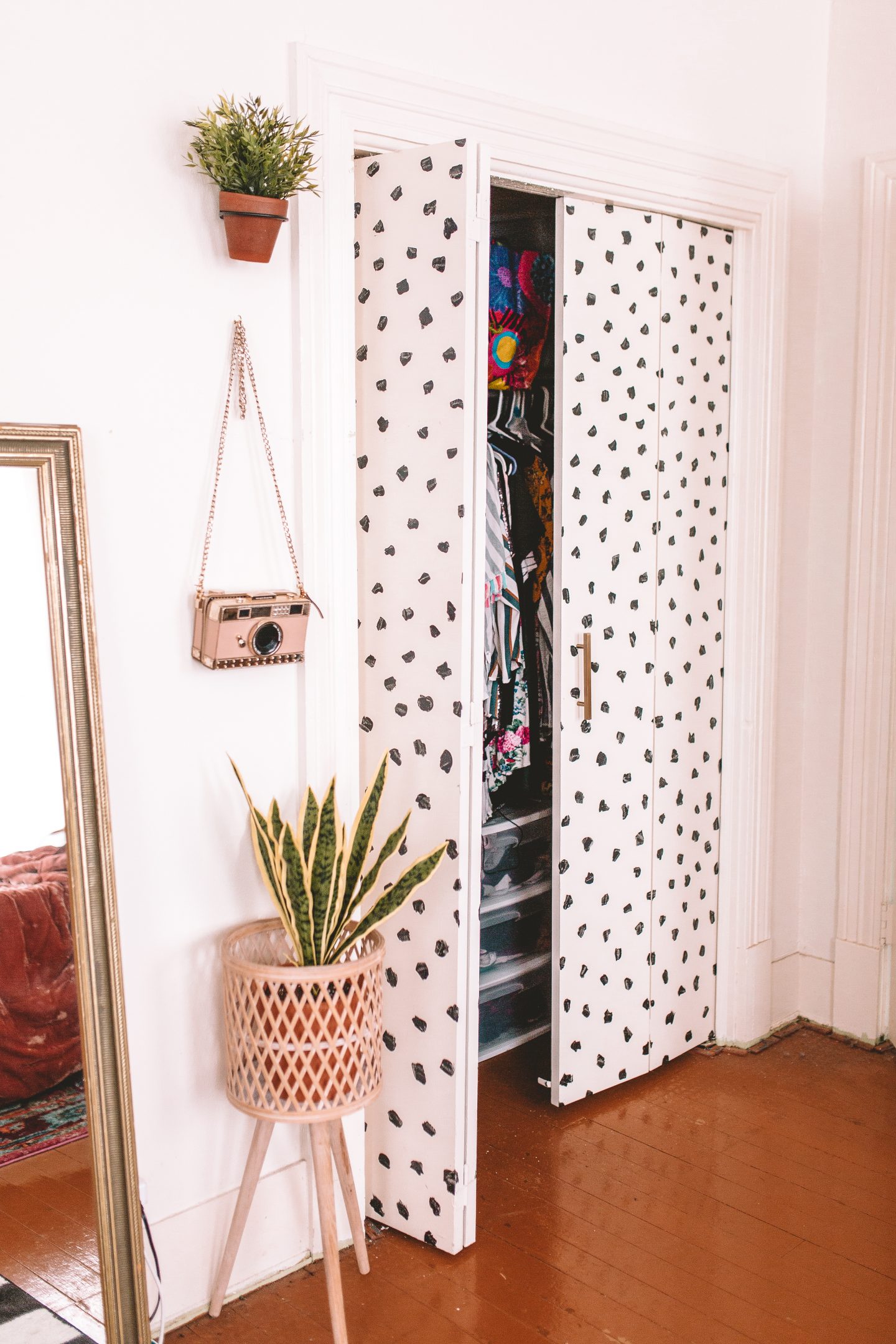 Sources: Textured Solid Curtain Panels in Cream (link); Pink Area Rug (link); Orange Velvet Couch (purchased in-person from Cash Liquidations, Inc.); Caned TV stand (link); Yellow Velvet Chair (purchased with Living Room couch from Facebook Marketplace); Velvet Bedspread (similar); Faux Fiddle-Leaf Fig Tree (link)
---
Brown Bathroom
I will be honest, I am not here for this bathroom. It's tiny and the doors are so awkward and the brown tile is just… too ? colored. I have big dreams of one day doing a full renovation and removing all of the tile, getting rid of the tub (since I have another tub in my mint bathroom), putting in a glass walled walk-in shower, and maybe pocket doors. But until the cash starts flowing better, I am living with this ? bathroom. All I really have done replaced the toilet and hung a fun shower curtain. The fixtures needs to be replaced but I don't use the bathroom so it hasn't been a priority.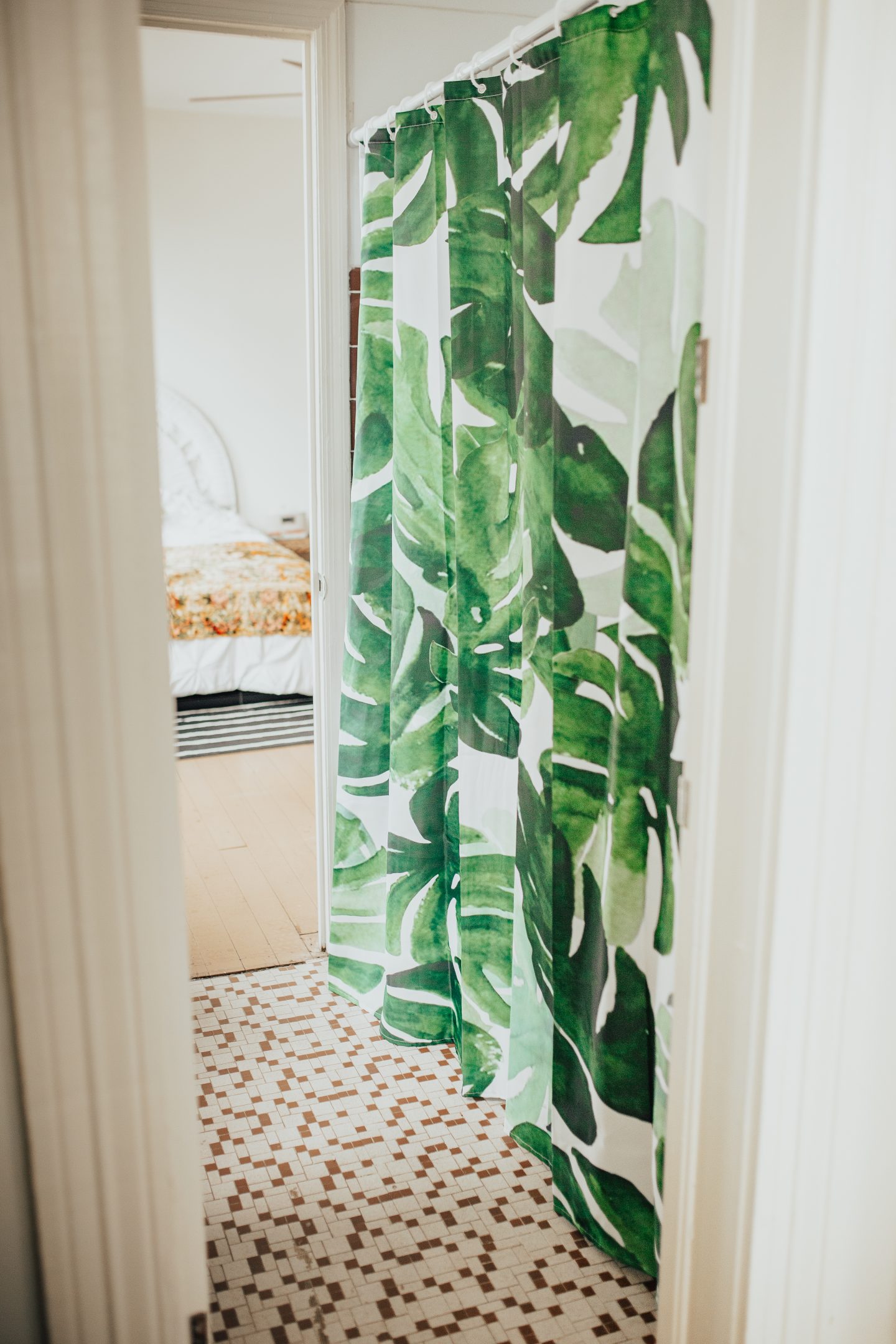 Sources: Leafy printed shower curtain (link)
---
If you are looking to edit your photos without blowing out the color saturation, become a best friend of the blog and get my FREE Lightroom preset!
It's my GO-TO one-click trick!
---
Guest Room/Home Office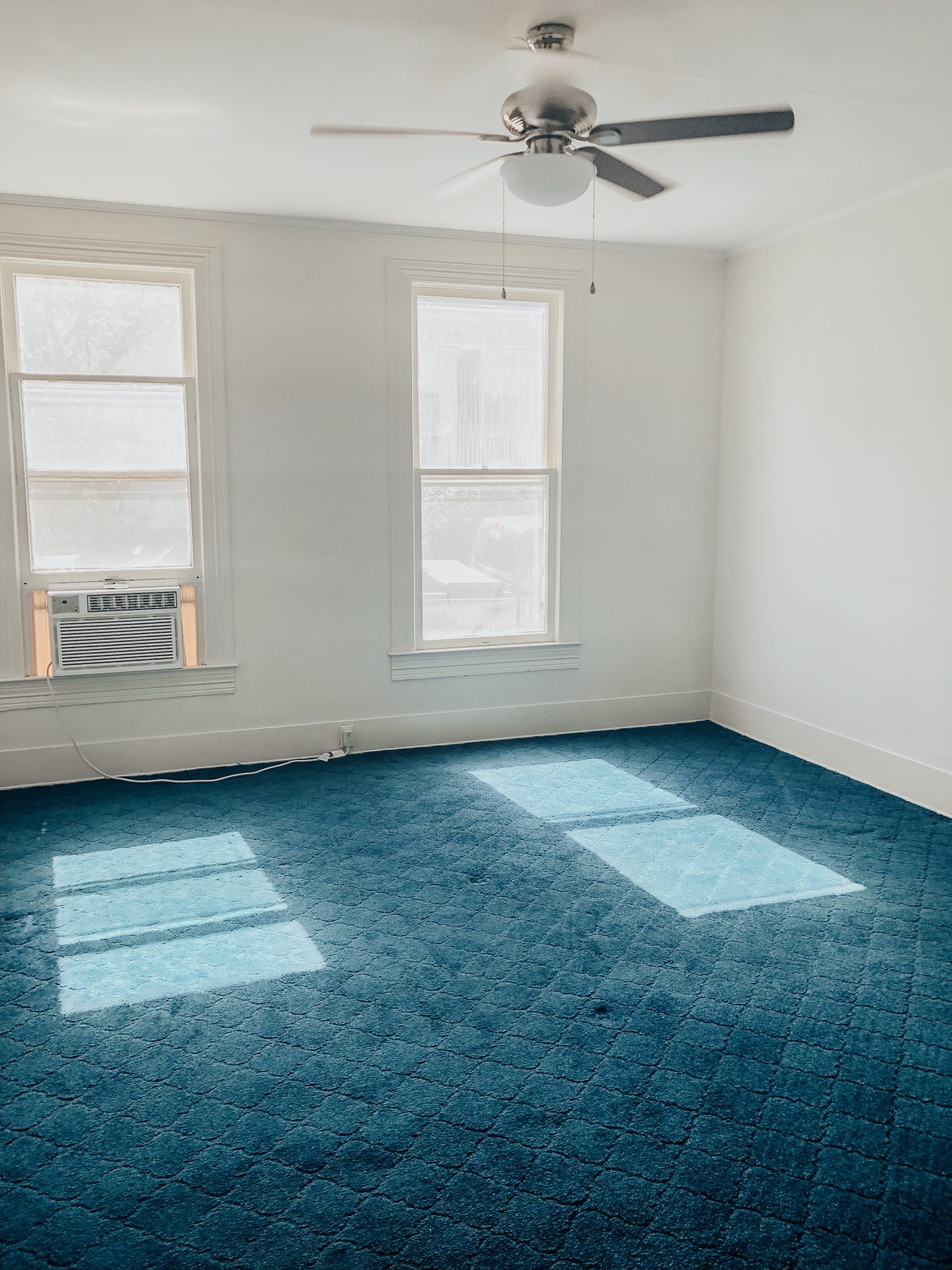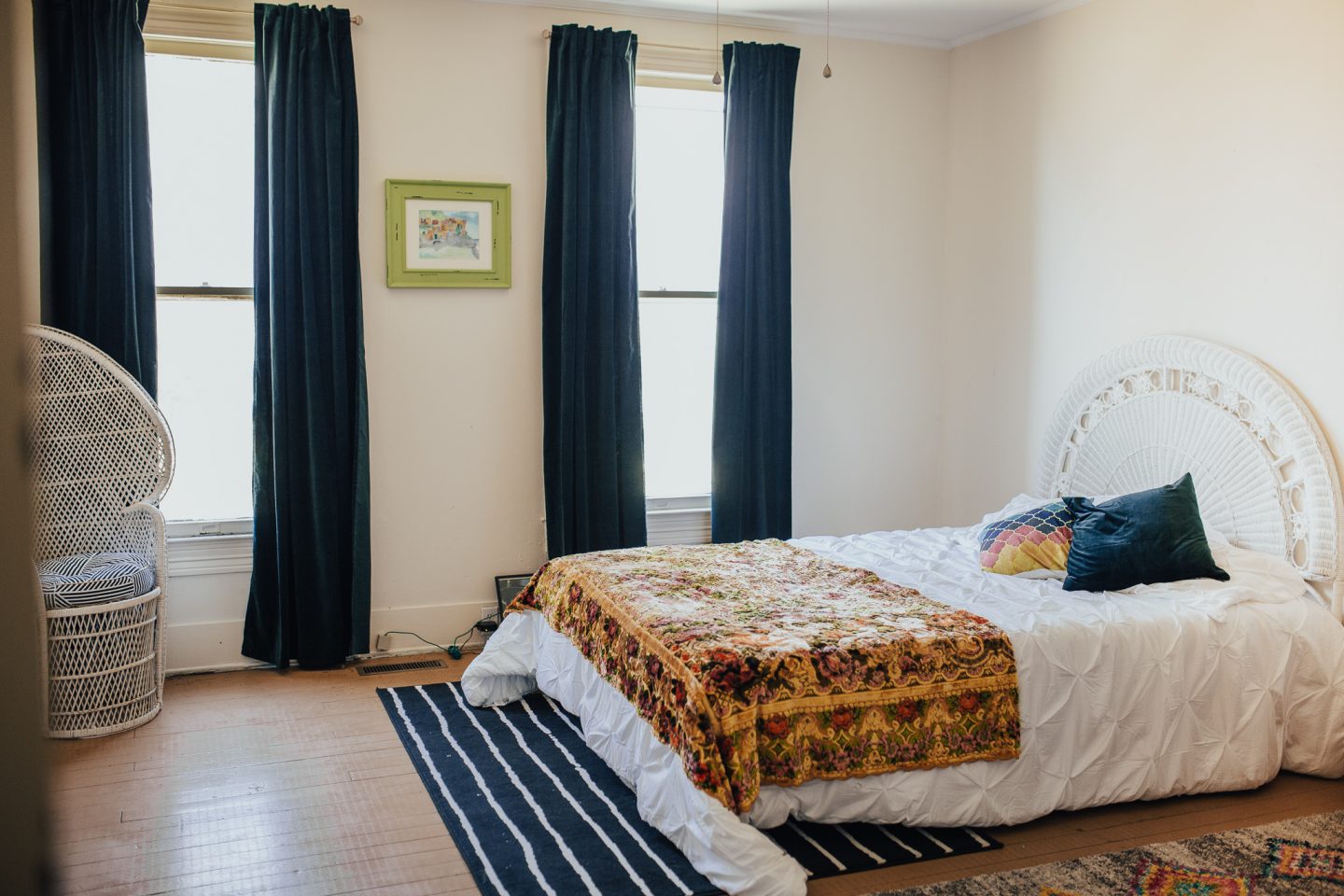 Sources: Green Velvet Curtains (link); Headboard (Facebook Marketplace, similar); White Pintuck bedspread (link); Yellow blanket on end of bed (vintage, gift); Green velvet pillow case (link); Black and White striped rug (old IKEA); Peacock Chair (thrift store find, similar); Black and White Geometric Round Throw Pillow on Peacock Chair (link); Fiesta Aztec Diamonds Shag Dark Rug (link); Blue Velvet Office Chair (Homegoods, similar); Hilda Writing Desk (link); iMac (link)
---
Dining Room
Before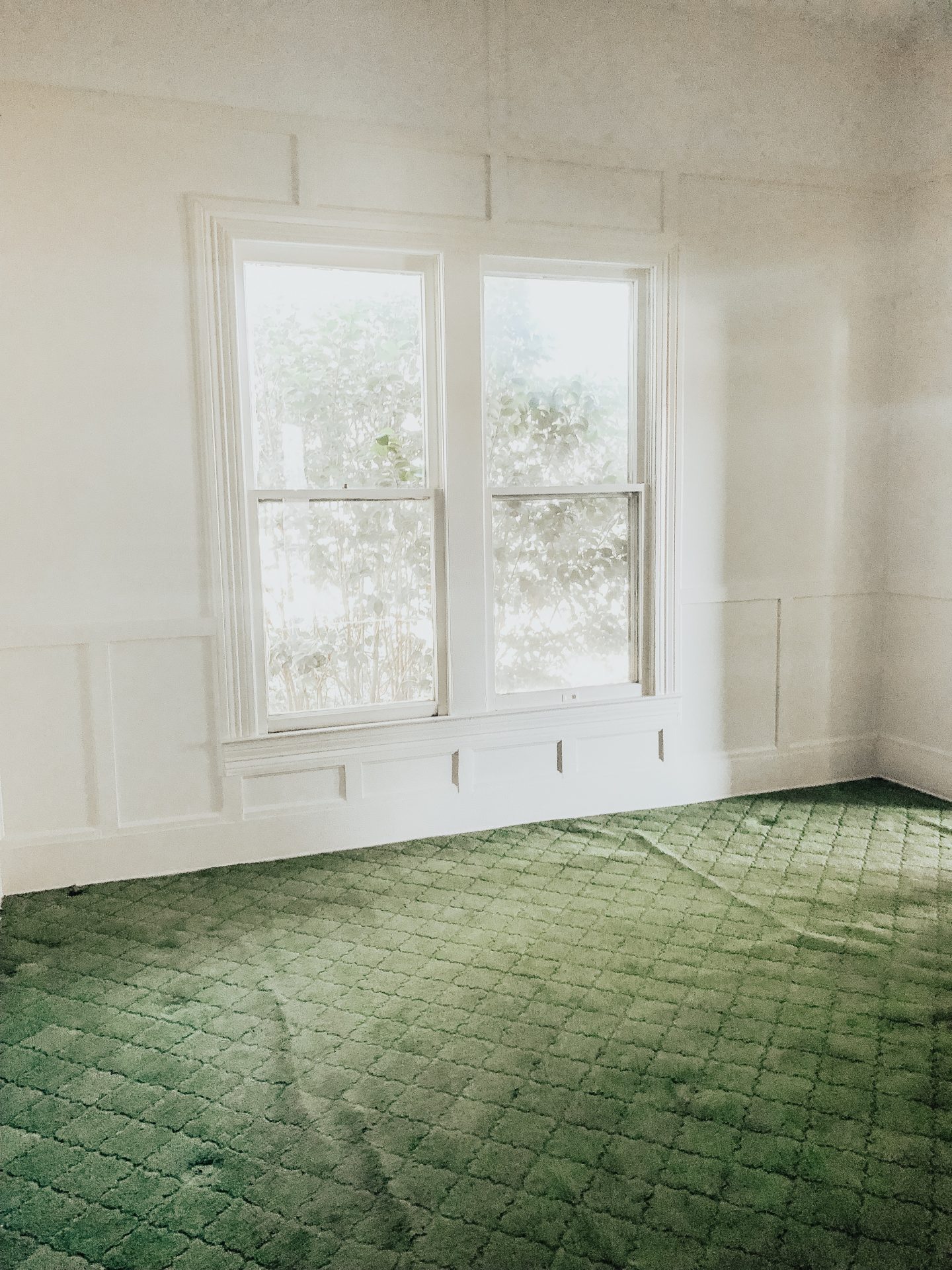 After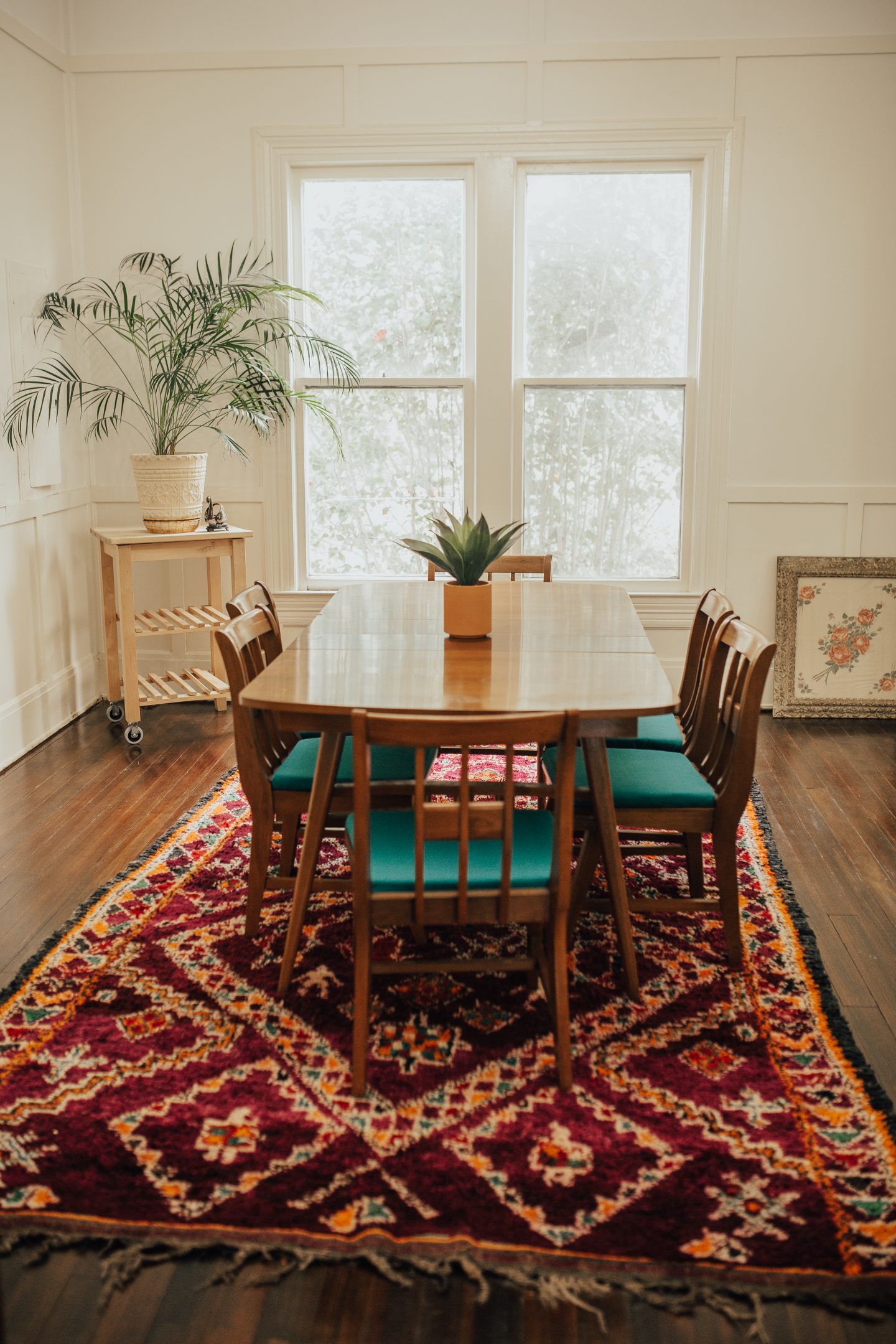 Sources: Moroccan Rug (similar to shop, rug is one-of-a-kind); Mid-Century Modern Table, 6 chairs, and buffet (estate sale, chairs recovered by me); Faux plant on table (Hearth and Hand, old line); Bar Cart (link)
---
Kitchen
My biggest project to date and I talked a little about the theme HERE. I love this space so much, y'all. It's so much brighter in here. BUT there is still a lot left I want to do.
Before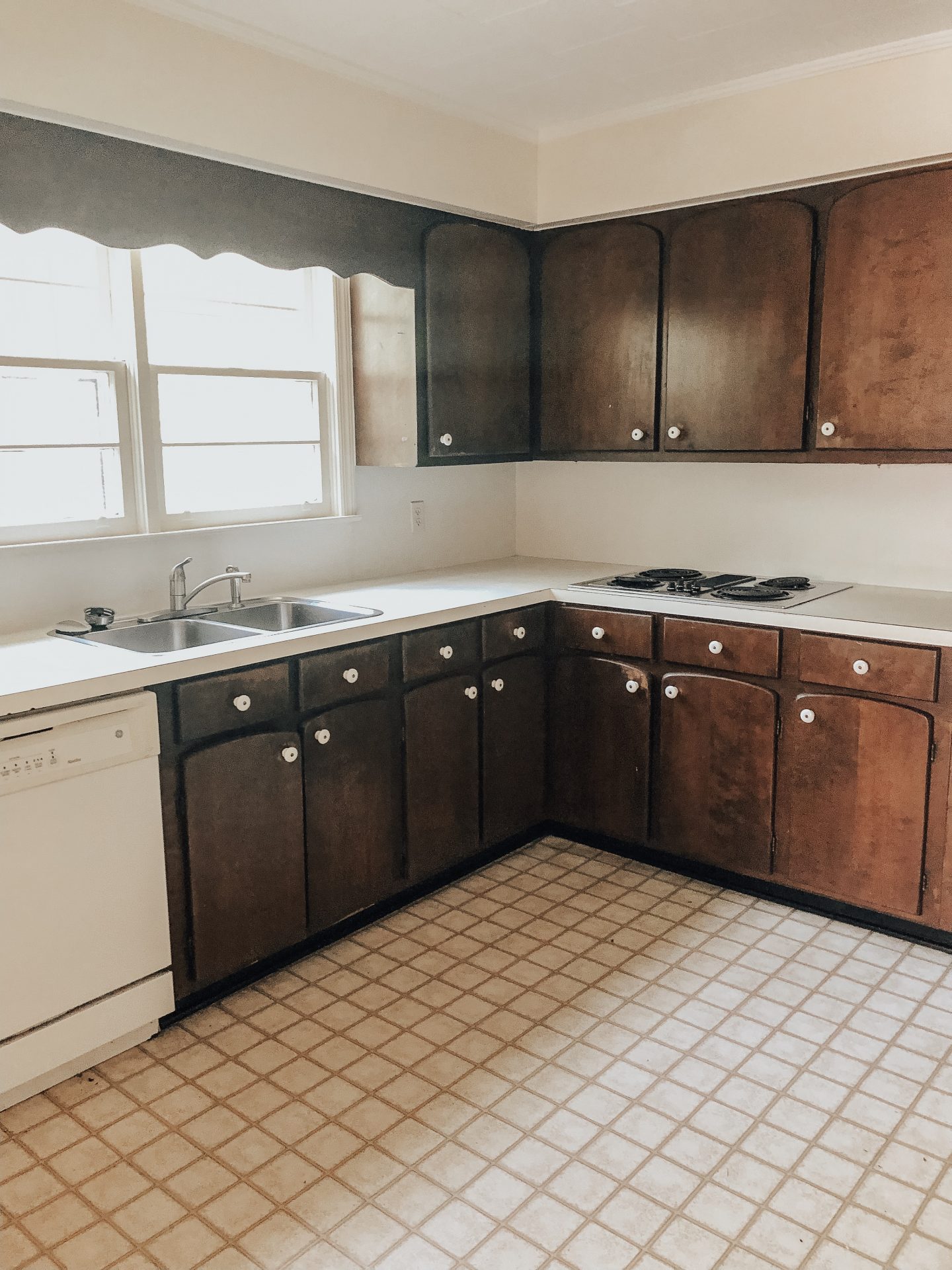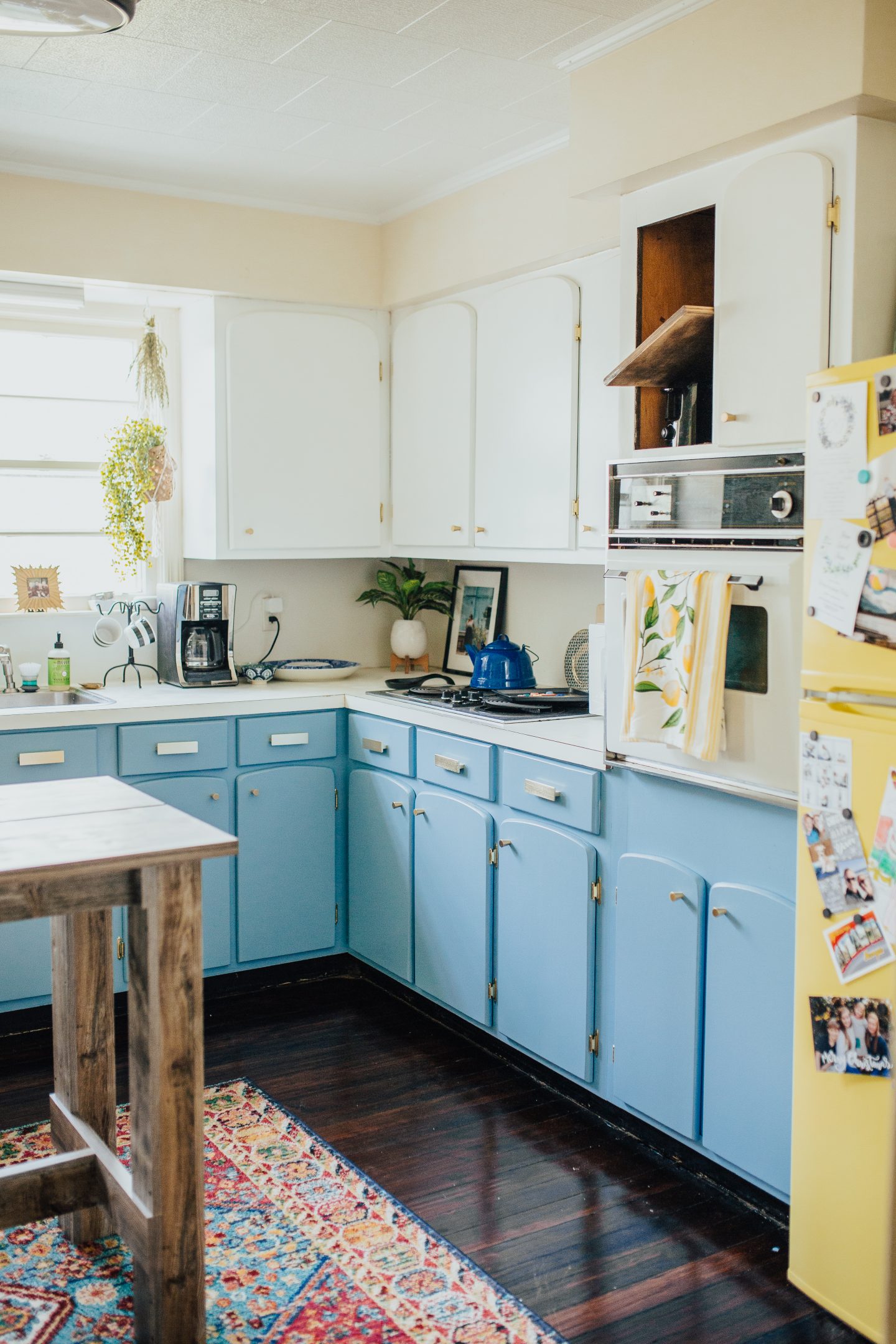 Sources: Lemon plant and vase (Kirkland's – similar); Gold hinges (Link); Brushed Gold 0.8″ circle cabinet door knobs (Link); Brushed Gold 3.75″ Drawer Pull (Link); Chroma Vibrant Meadow Rug (link); Valspar Tangy Lemon (my fridge paint – link); Sherwin Williams Resolute Blue (link); In terms of the white paint, I just told the Lowes guy to give me the whitest paint. I don't even think it was colored or anything; Kitchen island (link)
---
Laundry Room
I hand-painted this faux "wallpaper."
Check out my DIY post.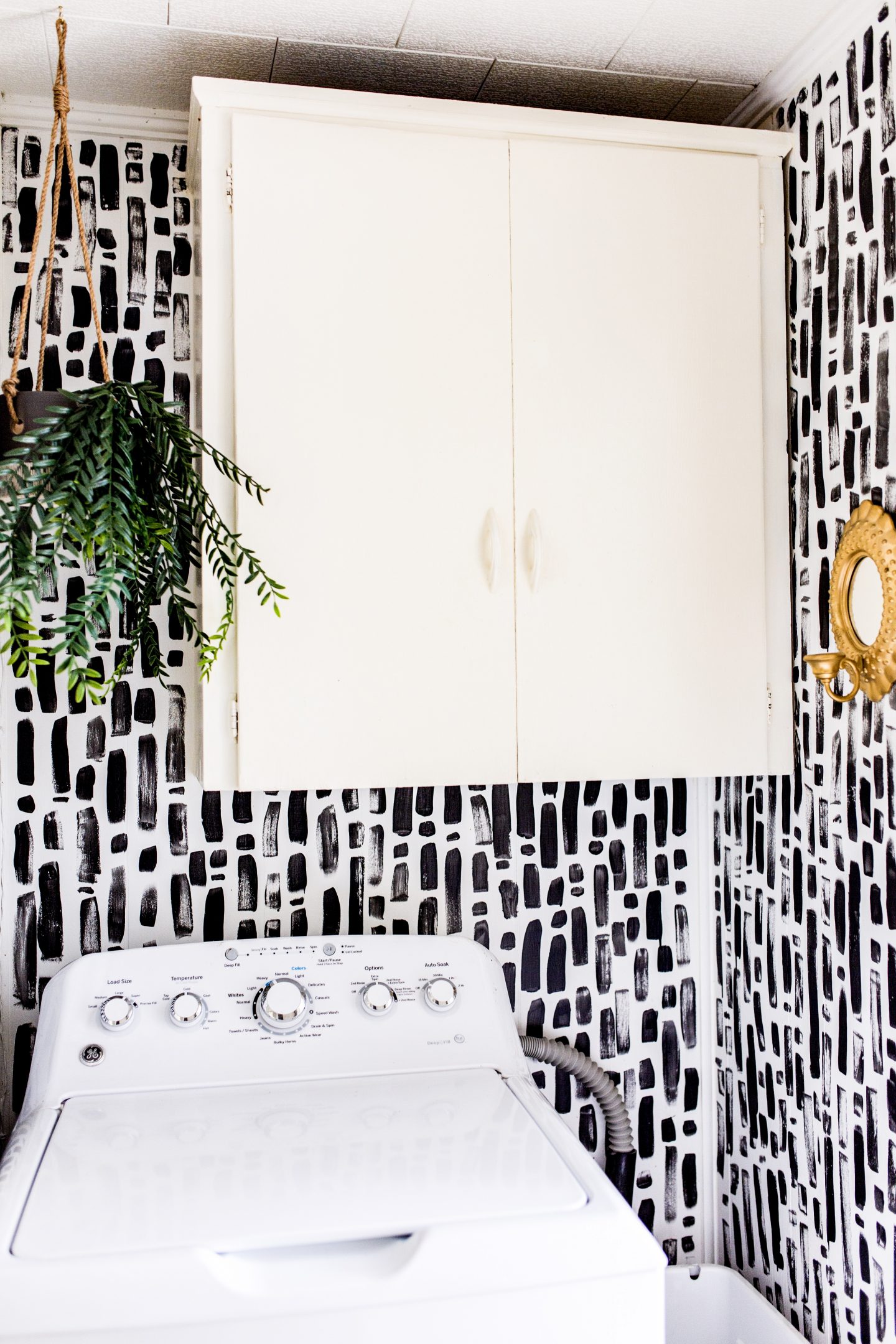 ---
Mint Bathroom
Before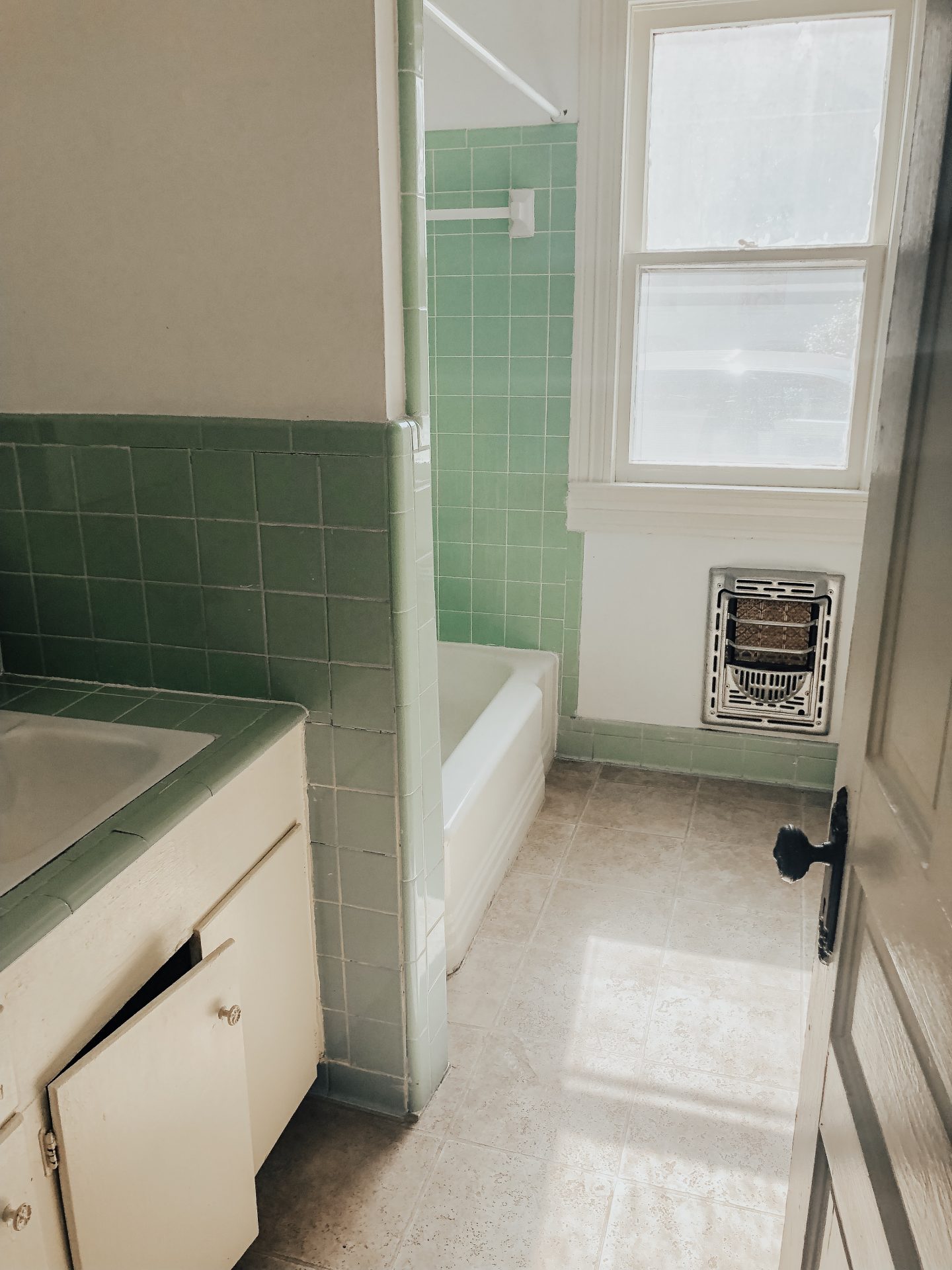 After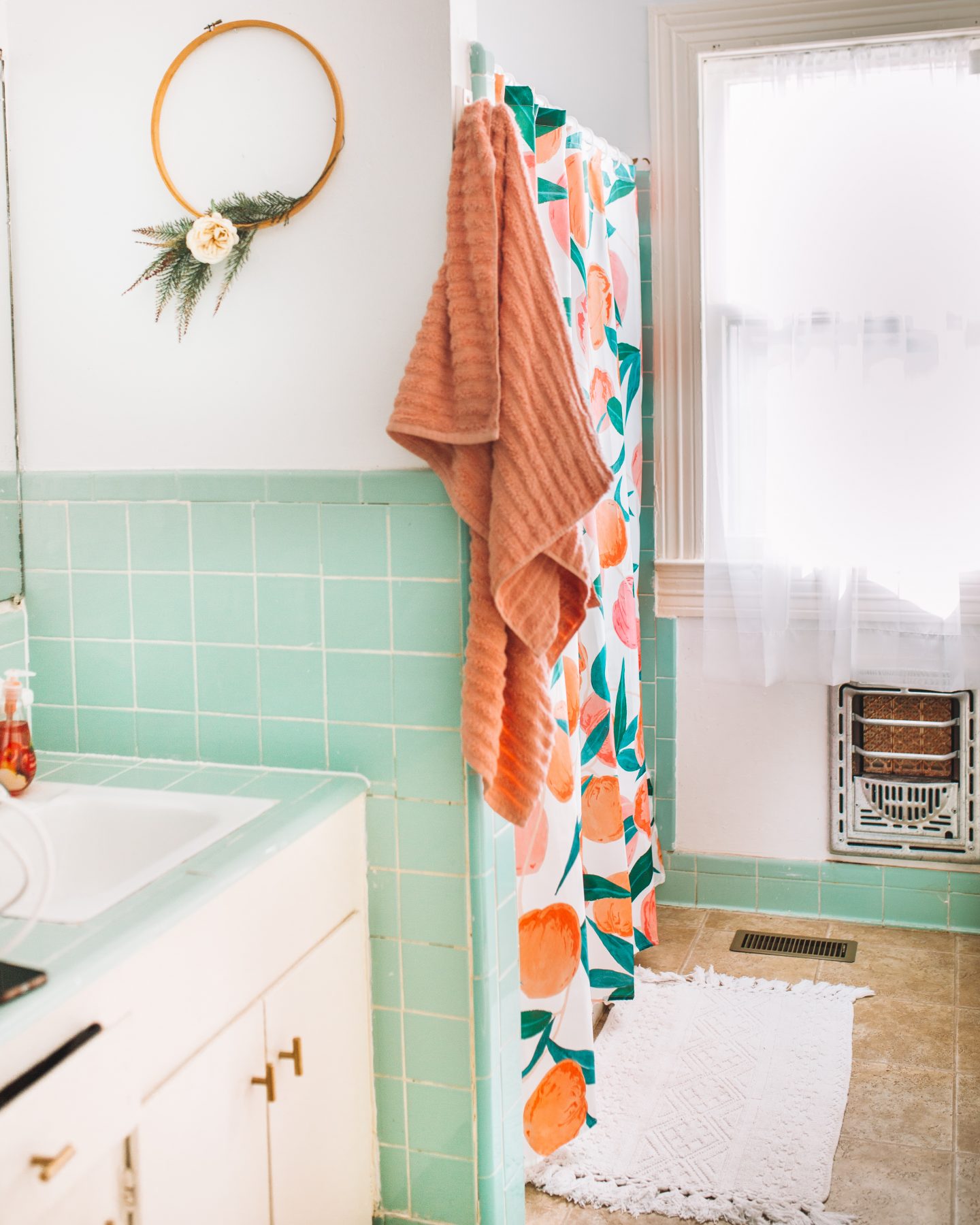 Sources: Peach shower curtain (link); Italy print (by me- purchase here); Druvfläder hanging basket (link); Fejka Artificial potted plant (2 pictured, link); Peach towel (link); white woven rug (similar)
---
Studio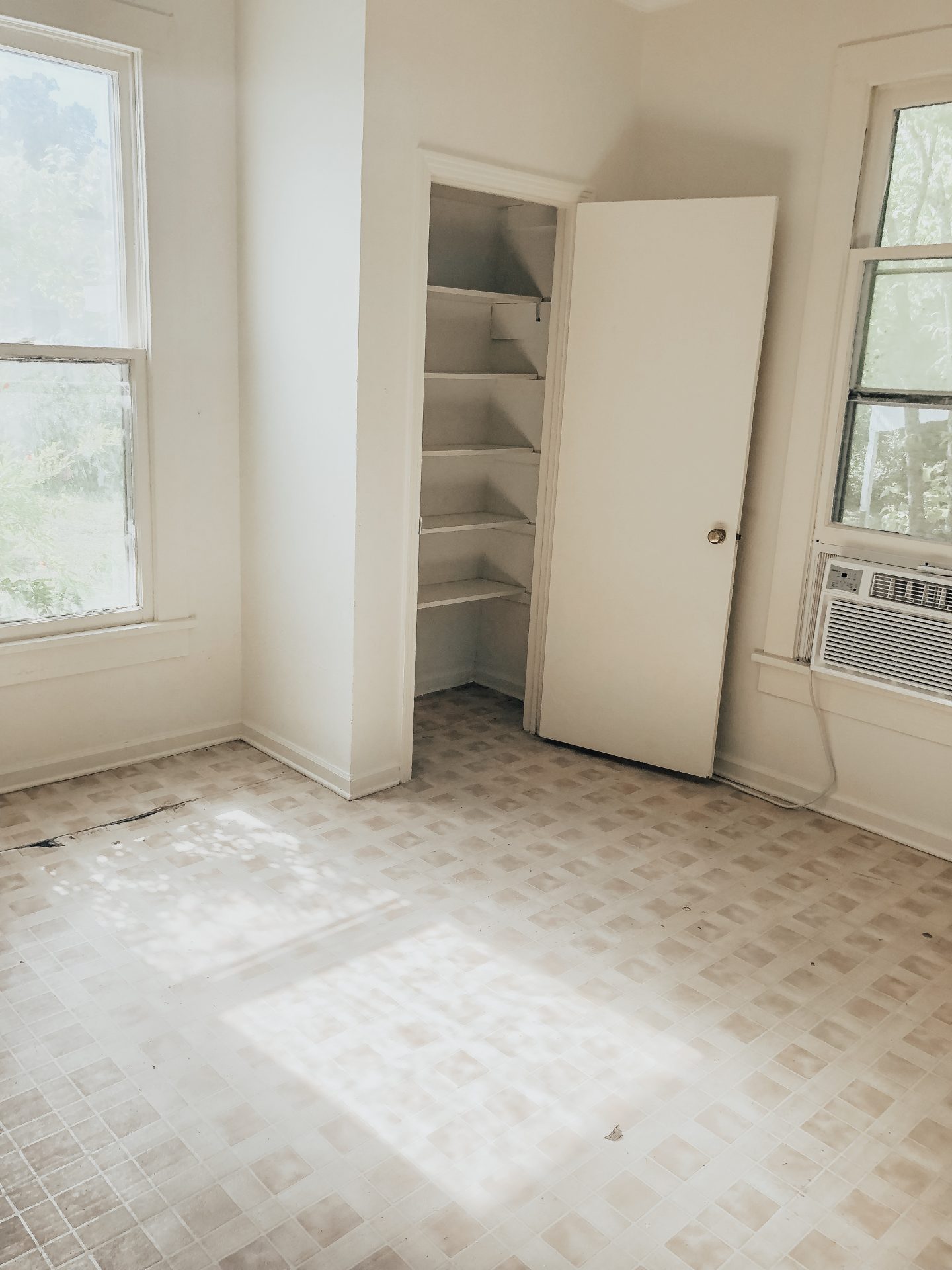 ---
Loved this post? Share it or pin it for later!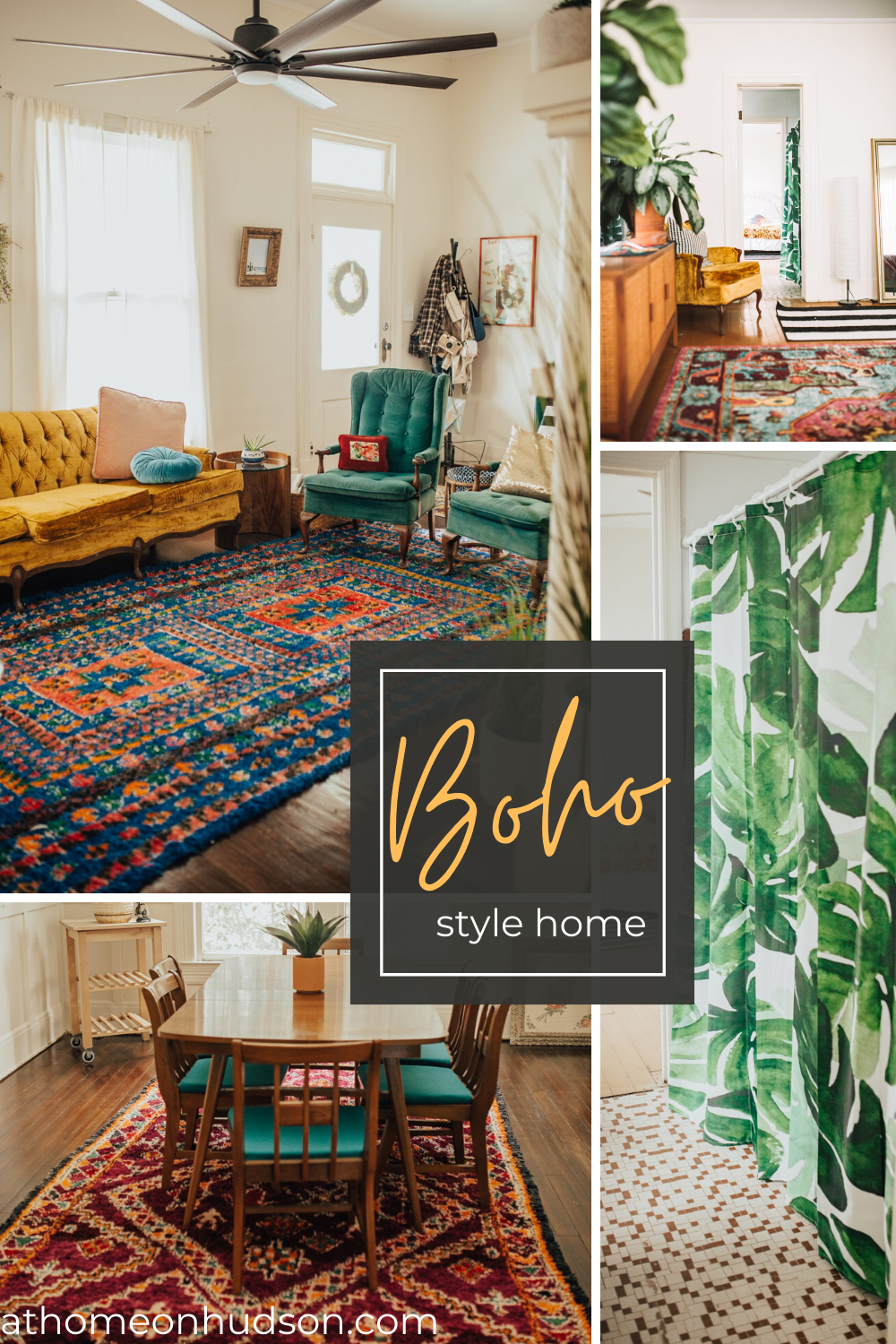 Please note that some of the links above are affiliate links, and at no additional cost to you, I earn a small commission if you make a purchase. That income goes to supporting this website and keeping it free for you and everyone else!
As always, ideas and opinions expressed in this post are entirely my own.