As with most of my posts lately, I had this book series to binge post on the back burner for a solid 6 months and just never got around to doing it. But with the recent upturn in our lives, I decided I should get my butt in gear and write it. But who knew that when 2020 rolled around the corner, we would be spending the majority of the first half of the year home and forced to occupy ourselves. Well, I already assumed that for me since I am a homebody but I bet 90% of everyone else didn't. Yea, yea, we all have more television and movie content than ever before with the millions of streaming platforms, but sometimes, escaping with a good book, nay, a good book series to binge is the best way to pass the days.
I am an avid reader. I read trash books and dystopian young adult fiction and adore Jane Austen too. And I love getting suckered into book series where I have to know, "What's next?" These facts have been established in my previous "Sami Says" posts. But I figured creating a mass list of book series that I have read and love would be helpful.
These are not in a specific order. Some are oldies (but goodies) and some are new series. This is a judgment-free zone.
UPDATE: After writing this post, I realize that most of these are "Young Adult/Dystopian" series binges. I apparently have a genre I like! ??‍♀️
Just a heads up!
Quick jump links for book series to binge
The Harry Potter series
"It does not do to dwell on dreams and forget to live."
― J.K. Rowling, Harry Potter and the Sorcerer's Stone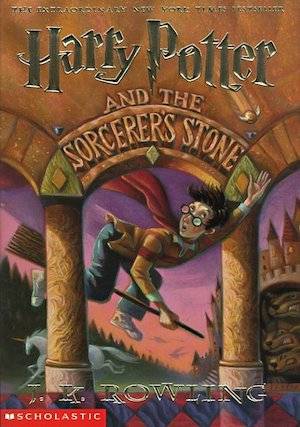 Author: J. K. Rowling
Genre: Young Adult, Fantasy
# of Books: 7
If you happen to live, oh I don't know, under a rock or adamantly refused to read this series for witchcraft reasons, well now is the time to dive in for a read of perhaps the most beloved series of all time. Or reread it for the twentieth time. Again, no judgment.
Aside from just fantastic storytelling, HP can teach you so much about the value of friendship, never giving up and facing fears, and to ALWAYS listen to Hermione Granger who is the GOAT of the Wizarding World. Don't @ me.
I recently got my nephew Wyatt sucked into the Potter universe by bribing him. I have no shame. He had always told me he tried reading it and just didn't care for it. Knowing him as I do and knowing he loves to read, I was skeptical. I told him since I am taking him on a trip next year to Washington D.C. that my only request was that he gave the first book a fair shot. He started it and fell in love and last we chatted, in the middle of the second book. See, I am smart and it's THAT good!
BONUS: Be sure to catch all the movies after reading the books. The last book is divided into two movies, FYI.
HOT TIP: J.K. Rowling is a magician- pun so intended- when it comes to creating a dynamic world. But trust me, AVOID her latest Harry Potter addition Harry Potter and the Cursed Child. It was trash and belonged in Azkaban with the dementors. There, I said it.
| | | |
| --- | --- | --- |
| Book | Paperback | Kindle Ebook |
| Harry Potter and the Sorcerer's Stone | Link | Link |
| Harry Potter and the Chamber of Secrets | Link | Link |
| Harry Potter and the Prisoner of Azkaban | Link | Link |
| Harry Potter and the Goblet of Fire | Link | Link |
| Harry Potter and the Order of the Phoenix | Link | Link |
| Harry Potter and the Half-Blood Prince | Link | Link |
| Harry Potter and the Deathly Hallows | Link | Link |
| Complete Boxed Set | Link | |
The Hunger Games series
"You've got about as much charm as a dead slug."
― Suzanne Collins, The Hunger Games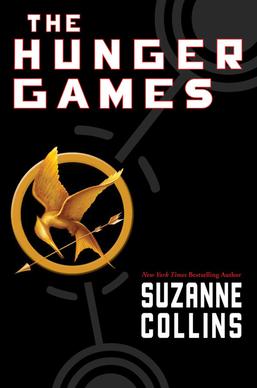 Author: Suzanne Collins
Genre: Young Adult; Dystopian
# of Books: 3
The Hunger Games trilogy is set in a dystopian timeline where everyone is living in a post-rebellion society full of 12 districts each with their own role to play. There is an elite, frivolous Capitol district that hosts the annual televised event where children from each district fight-to-the-death. Chaos ensues.
These books are full of a wide array of characters that leave you thoroughly entertained, frustrated, and even sad. If there is ever a character I didn't relate to on first read, it was Katniss Everdeen, the main character of the story. She is courageous, tenacious, unflappable, generally untrusting, and socially distant. Well maybe I can relate to her on the last two. But the more you read, the more you can relate to Katniss in so many ways. She loved someone so much that she was willing to sacrifice herself. She has a healthy distrust of the establishment. And she believed in doing what she thought was right even when it goes against everyone else.
But do not be afraid, there is a cliche love triangle, an alcoholic, and lots and lots of action.
BONUS: Be sure to catch all the movies after reading the books. The last book is divided into two movies, FYI.
The Selection series
Maxon: "To be clear, no one agrees with you."
America: "To be clear, I don't care."
― Kiera Cass, The One
(This quote is a whole mood.)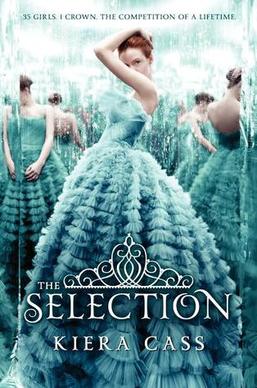 Author: Kiera Cass
Genre: Young Adult; Dystopian; Romance
# of Books: 3
A caste numeric system full of unfairness and general discord? A group of girls vying for the attention of one guy kinda like The Bachelor full of cattiness and drama? A royalty aspect? Oh, and did I mention a love triangle? Because yes.
Yes to all.
Cliche to the fullest? Again yes, but it's my Kryptonite. Insert it directly into my veins because I am hooked.
If that hasn't sold you on the series, I don't know what to tell you. The main character is named America (yes, *rolls eyes*) but she is not a normal girl. She is "different" and at the competition for the wrong reasons. But she befriends the prize, err, I mean Prince Maxon and helps him find a lady love. As you can imagine, twists and turns ensue.
HOT TIP: I literally just read the other day that Netflix is going to adapt the novels into a movie or series. That part is not clear but it is getting a screen-time adaptation! Now to see who is cast will be v interesting. As a 29-year-old, I am uncomfortable excited about the character's 19-year-old potential actor. Sue me.
The Shatter Me series
"Words, I think, are such unpredictable creatures.
No gun, no sword, no army or king will ever be more powerful than a sentence. Swords may cut and kill, but words will stab and stay, burying themselves in our bones to become corpses we carry into the future, all the time digging and failing to rip their skeletons from our flesh."
― Tahereh Mafi, Ignite Me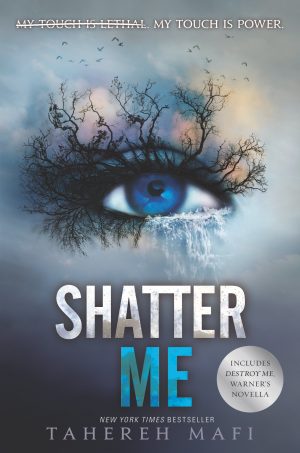 Author: Tahereh Mafi
Genre: Young Adult; Dystopian; Romance
# of Books: 6 full books, 4 novellas
In a world with permanently gray skies, ravaged barren earth, and a very regimented government ruled by a military-like force, "Shatter Me" by Tahereh Mafi is the perfect series starter for this time of social distancing.
It has such dynamic writing and it's just so refreshingly different. I love the use of the crossed-out thought writing style that Mafi uses to demonstrate the inner dialogue of Juliette. It feels so authentic and you can honestly feel the emotions and pain. I sped through this book (and the included novella) so rapidly. I loved Juliette, Adam, and definitely Warner. I am a sucker for a character who is just buckwild and Warner is definitely that. I recommend you read Destroy Me, the novella that was included in my print copy of the first book. It's vital for understanding Warner.
With the rest of the series, you are in for a wild ride. Kenji and Juliette's friendship may be one of my favorite parts of the books.
The Frostblood series
"But history could be twisted and warped to suit the person telling it."
― Elly Blake, Frostblood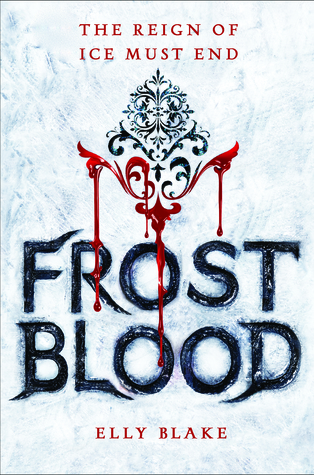 Author: Elly Blake
Genre: Young Adult; Fantasy; Romance
# of Books: 3
Oh, where to start with this book? At the very beginning, we are introduced to Ruby, a 17-year-old with a huge secret that immediately gets revealed. She is a fireblood, meaning she has the ability to produce fire from her hands. Because she is living in the frostblood kingdom and there is an intense racial hatred toward firebloods, Ruby is imprisoned and awaits her fate. She meets a monk and a burned, bitter frostblood man, and agrees to join the rebellion to overthrow the Frostblood king. But nothing is as easy as it seems.
Death, pain, hard choices, and yes, even love are found throughout the story. I love the setting up of the landscape, the "racial" dynamic, the compelling characters, the romance, and perhaps my favorite part, the backstory on how the frostblood and firebloods were created!
If you are interested in reading my detailed review of the first book, check it out here!
The Matchmaker Mystery series
"We think of life as a series of milestones, of happy events and tragic ones. But it's the spaces in the middle that make up the living parts of life. A dinner here. A sunset there. These are the building blocks. If you focus on only the big and the bigger, you'll miss what's in front of you. Focus on the mundane and the everyday to create a life of love. Love is never more than a step away."
― Elise Sax, It's A Wonderful Knife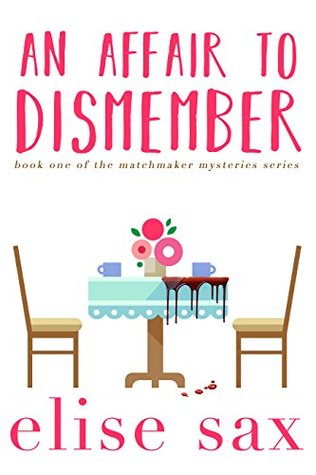 Author: Elise Sax
Genre: Romance; Mystery; Humor
# of Books: 11
This series is like a romatic comedy sitcom in book format. If you are looking for a hilarious book series overflowing with fantastic main characters AND secondary characters that are so charming, interesting, and just laugh-out-loud funny, this is the series for you.
Gladie, the main character, is a quirky adult in her late twenties who not just rides the struggle bus, she is the driver. (I mean who in their twenties isn't??) She just moved back in with her grandmother Zelda to take a part of the family business and begin her matchmaker training.
She is a hopeless hot mess. Y'all, she somehow gets stuck up on a telephone pole flashing her underwear to God and everyone trying to save a bird and had to be rescued. Also, Spencer the cop just revs my fictional boyfriend motor.
Full of hilarious dialog and sexxxxy times. And so many hijinks.
The Spy Girl series
"You should never walk away from something you love, even if it's impractical."
― Jillian Dodd, Spy Girl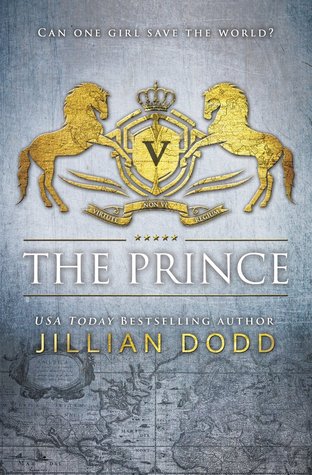 Author: Jillian Dodd
Genre: Romance; Young Adult
# of Books: 7
Royalty. Lies. A buttload of money. Subterfuge. Designer clothes. Romance. A feminist queen who kicks major tale. This series is chock-full of goodness.
Ok – if you can look past the fact that Huntley is an teenage uber covert spy from a super-secret agency that even the POTUS doesn't know about, this series is a good one. The Spy Girl kicks major butt while also pretending to be a delicate, feeble, rich socialite and I am here for it.
Toss in the hot Mediterranean Prince Lorenzo who is swoonworthy and all princely and I was sold.
There are lots of twists and turns and I bet if you love conspiracy theories, you would like this book. Lots of Big Brother is watching energy. Also, there is a theme in one of the books that is bizarrely timely.
The To All the Boys I Loved Before series
"It's not like in the movies. It's better, because it's real."
― Jenny Han, To All the Boys I've Loved Before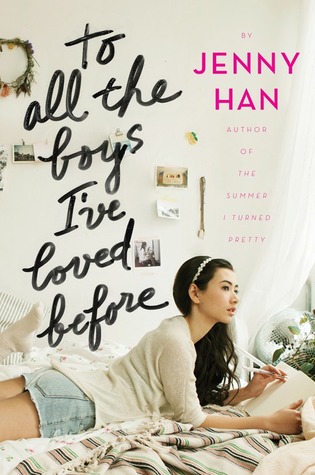 Author: Jenny Han
Genre: Romance; Young Adult
# of Books: 3
Peter Kavinsky. That's it. That is why you should read this series. Granted it may be more Noah Centineo's portrayal of Peter K that made me love him so much. (Shh- don't tell anyone I watched the Netflix movie adaptation first before reading the book!)
But this book is just real and lovely and I adored the Covey's family dynamic. And don't sleep on the queen of all characters, and no I am not talking about the main character Lara Jean (although she is great)- but Kitty, her sister is a sassy secondary character I wanted more of. I am here for a realistic little sister character trope.
The premise is that Lara Jean has been in love 5 times in her life and each time, she writes a letter with her feelings and sticks them in a box in her closet. But her little sister, evil Kitty, mails her letters and LJ's teenage world implodes: A fake relationship; a once best-friend turned enemy; a second love interest. Oh the angst.
HOT TIP: As I mentioned, Netflix has book 1 & 2 adaptations and they are good. John Ambrose's dimple in the second movie is *chef's kiss.*
| | | |
| --- | --- | --- |
| Book | Paperback | Kindle Ebook |
| To All the Boys I Loved Before | Link | Link |
| P.S. I Still Love You | Link | Link |
| Always and Forever, Lara Jean | Link | Link |
| Complete Box Set | Link | |
The Red Queen series
"Ignorance is a burden I do not intend to carry."
― Victoria Aveyard, War Storm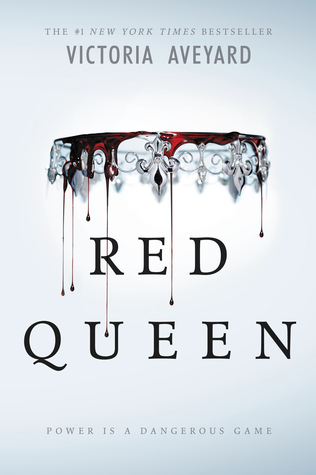 Author: Victoria Aveyard
Genre: Dystopian; Romance; Young Adult
# of Books: 4
Like the Frostblood series, this is another fantasy novel series that creates class rankings based on blood but with its own twist.
I love me a flawed main character who I love and hate at the same time. There is some big Katniss Everdeen energy when it came to Mare Barrow. She is reckless at times, as one would imagine a teenage girl to be, but completely fearless in the best way.
Oh the plot twists.
Oh the betrayals.
Each book left my head spinning and NEEDING to read the next.
I love when a book series makes me do that!
---
A Court of Thorn and Roses series
"Don't feel bad for one moment about doing what brings you joy."
― Sarah J. Maas, A Court of Thorns and Roses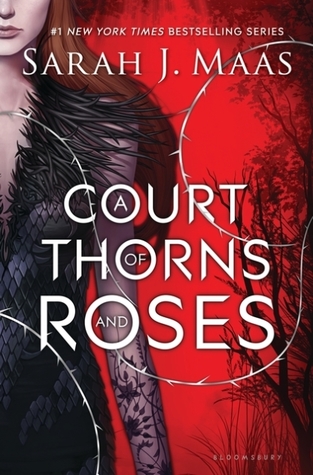 Author: Sarah J. Maas
Genre: Fantasy; Romance; Young Adult
# of Books: 3
Listen, if you had asked me a few years ago if I was into fantasy novels, I would have said, "100% NO." Especially when it is about fairies. FAIRIES! But I sit on a throne of lies apparently because this series was my kryptonite. I finished it and had considered starting it back over. I seriously love it that much.
Yes, there are steamy scenes in the book but there is also gory violence and scenes of torture. There is intrigue, deceptions, shocking plot twists, and love. This world created is fascinating and terrifying and beautiful.
I truly loved how Maas fleshed out the characters! Without spoiling anything, we get a lovely cast of characters with the main protagonist Feyre. She is a human living in extreme poverty who hunts the woods to provide any kind of semblance of food for her ungrateful family. She is rough around the edges and resilient. And her character just evolves throughout the whole series.
I wish I could expound more on it and other characters who were my favorite but I really don't want to ruin any surprises.
I cannot recommend this book enough. Go go go go read!!
| | | |
| --- | --- | --- |
| Book | Paperback | Kindle Ebook |
| A Court of Thorn and Roses | Link | Link |
| A Court of Mist and Fury | Link | Link |
| A Court of Wings and Ruin | Link | Link |
| Complete Box Set | Link | |
---
Now after writing this post, I want to reread a few of these series. Oh who am I kidding? I want to reread them all. Might as well ?
Comment your suggestions on other book series to binge that you think I may like!
---
Loved this post? Share it or pin it for later!