Have you ever wondered what happens you travel solo and things go to crap real quick? Yea, I found that out last year when the weirdest freak accident happened while I was on a plane between Athens, Greece, and Zurich, Switzerland. On my first solo trip. My first solo international trip in 2017. It got real very fast. I have 4 tips for when you get hurt or sick while traveling that I think anyone who travels, but especially solo travelers need to read.
---
If you want to read my saga, continue on. Otherwise, the tips are near the end.
Here is the nitty-gritty of what happened! Since I was traveling solo, when the nice gentleman beside me asked me to swap seats with his wife who was many rows up ahead, I readily agreed! However, when I went to stand up, apparently I twisted my knee totally wrong in the enclosed space and completely tore my ACL and partially tore one of my menisci. Talk about a terrifying experience. I honestly just thought that I had dislocated my knee (and apparently that is a common thought because of how it feels) so I sat back down, the gentleman's wife (who happened to be a doctor) examined my knee, and the sweet flight attendants brought me ice for the duration of my flight.
I remember distinctly praying that I would be able to stand and walk by the time I landed in Switzerland 3 hours later. But luck was not on my side and when I went to stand, I almost collapsed again. I had to hop on one foot all the way to the front of the plane and be wheeled around until I got to the Zurich airport clinic. At this time, I think I was crying pretty much non-stop for an hour. I called my mom and told her what was going on and I got several x-rays that obviously didn't show anything. I think the poor doctor considered giving me a sedative. After spending 400 euros at the clinic and booking a hotel at the airport for another 400 euros, I hunkered down in my hotel room for the night. The sweet airport escort let me borrow their wheelchair, even though it was against their rules since I needed it to just get to the bathroom in my hotel room.
I was just exhausted and I had to take a Tylenol for my raging cry-induced headache. A nap soon followed. All the while, my mom was trying to get my flight moved up a day early despite the time difference. Thank heavens for moms, right?? When I woke up, I felt immensely better. With my mom's help in setting up the callback with the airline, I cried my way through the convo with the rep and finally got my flight moved up for an additional 22,000 miles. I wasn't too happy about the extra miles but I ordered room service. The pizza and lava cake made up for the craptastic night.
The next morning, the amazing desk staff helped me roll down to the lobby, meet with the airport escort, and I was whisked away through security. Perhaps the only good thing that came from this crazy injury was the incredible speed I went through airport terminals, security, and customs. Since I couldn't get up and walk through the body scanner at security, I had to get a few thorough pat-downs but I cannot complain. They were so accommodating. I think I apologized to anyone and everyone from airport workers, flight attendants, and even the captains. Everyone was so gracious.
I have zero complaints about the Delta flight from Zurich to New York. The Delta Comfort seat was amazing, my seatmate was the sweetest Swiss guy who was my age, and the flight attendants doted on me. They kept telling me if I need help going to the bathroom that they would be more than willing to help me hop to it (since it was nearby). As nice as that was, I just drank very little on the flight so that never became an issue on the trans-Atlantic flight. The entertainment was great, the food even better, and it just made a crazy experience better. If I didn't already love Delta, that flight alone sealed the deal. It was a much needed good thing in an otherwise bleak experience.
My parents met me in Atlanta and it was the best feeling ever to be home and hugged by my moma and daddy. There is something so comforting about having your parents with you when you are not 100% – especially my moma. Looking back, those first few weeks after returning home were HARD! I had to move back to my parents' house since my apartment had stairs I couldn't climb them. The struggle of not putting any weight on my leg was the most difficult part because I didn't want to cause more damage to my (at that time) unknown problem. I had to hop (pun so intended) through so many channels just to get an MRI, official diagnosis, and get an orthopedic doctor to see me. American medicine, y'all. Showering sitting down was a real treat. Trying to dress after showering was even better. That took some learning.
Since the incident, I have not had any major issues. I thought for sure after hearing my diagnosis, I was going to have to have ACL replacement surgery but luckily, my ortho doctor said he didn't recommend it unless it became a problem. I had many weeks of physical therapy to build up my leg muscles from lack of use and I was determined to get back to normal.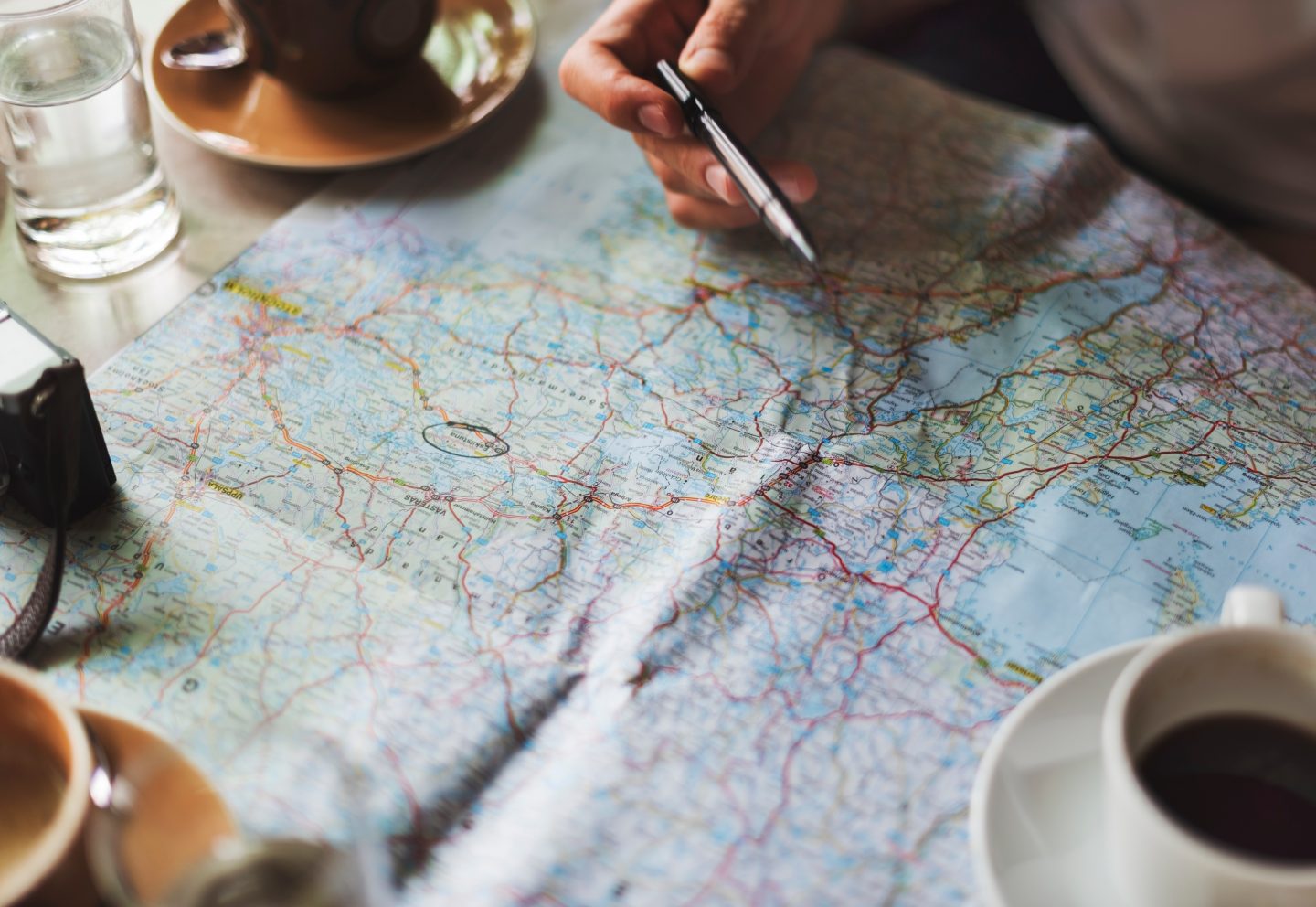 All that being said, having this real-life experience was a great learning experience. Flash forward to now: I am still traveling all over the world solo! From my not-so-harrowing-but-totally-terrifying-at-the-time trip, here are my tips for you to keep in mind while traveling!
---
Always carry extra cash or an emergency higher limit credit card when traveling.
I got so lucky that my injuries were relatively minor compared to some horror stories you hear. I thought I was invincible and that nothing could happen to me while I traveled. I cannot imagine what I would have done if I had to pay for major surgery and what not – especially in the expensive country of Switzerland. I don't want you to be a pessimist when you travel and think that something is going to happen. Just be smarter and prepared. I think I spent an extra $1000 while in Switzerland + ~$2000 in medical bills when I got back. Luckily, I have health insurance or it would have been several thousand more. I was able to charge all my expenses to my AmEx while at the airport clinic and hotel or otherwise I would have been SOL!
---
Buy travel insurance!
This is a great way to help recoup some of the money you may loose if your trip gets cut short. A quick google search will help you find some reputable companies. I have personally purchased with World Nomad's insurance since my accident and thankfully have never used it. Lesson learned!!
---
Depending on your destination, maybe look into Medjet.
There is nothing worse than getting sick or injured in a country that has inefficient medical facilities or doctors. Getting out and to the best nearby hospital is vital sometimes! That is where Medjet comes to play. They are a membership-based air transport service that will take you to a hospital of your own choosing in your home country. From their website:
Most travel insurances and platinum card benefits programs will get you to the "nearest acceptable facility", Medjet gets you all the way home.
---
Perhaps the most important tip out there that needs to mentioned is that you be sure you TRAVEL AGAIN!
Don't let your fears (or your loved ones' fears) guide your future. I cannot tell you how many people incredulously asked me why I would take another solo trip after what happened in 2017. Tons and tons. I even had some anxiety the week before the trip that was so inexplicable to me because I have never felt that before. But trust me, take the trip. It is so worth it.
---
Loved this post? Share it or pin it for later!