In perhaps one of my more spontaneous decisions, I did something crazy that I never really thought about doing; I went snorkeling with the manatees! It all started in a Facebook thread when I asked my small friend list for weekend trip suggestions within a 2-4 hours distance radius from my hometown. I had a free Saturday and Sunday (that never happens) and I was determined to not waste it. I got so many great suggestions and one person just jokingly asked me to check out their future hometown of Crystal River, Florida. I honestly didn't give it much thought until I did a quick google search. And boy am I glad I did because I learned that this sleepy little town is in an area of Florida that is considered the manatee capital of the world between November thru March.
This area is home to small retirement towns nestled on the Gulf coast of Florida. And apparently hundreds of manatees who migrate to the area seeking the warmth of the springs in the area. How dang lucky that it was the beginning of March? I quickly googled more and learned you can go snorkeling with the manatees!
With my waterproof phone case in hand, I began my trek south to the tour shop. Everyone watched a 7-minute information video, I purchased some SPF 50 sunscreen and got assigned my wetsuit. I don't think a wetsuit looks good on anyone except maybe the Rock or a Victoria Secret model (and I am definitely not either). I swear I looked like Violet from Willy Wonka and the Chocolate Factory when she gets turned into a blueberry. Let's just say it was not my best look! With some zipping help from my sweet captain (a hazard of solo travel is not zipper or sunscreen help ?), we all got back in our cars and drove to the marina where the boats were.
---
The Manatee
To understand why the manatee seeks warmth, one needs to understand the biology of the manatee itself. I learned that the manatee, despite its girth, is not a very fat animal. These warm-blooded mammals actually have hardly any insulating layer so they are constantly seeking warmth in the waters! So when the colder weather hits Florida and the ocean temperatures start to drop, these beautiful animals seek warmth in the springs that run a constant temperature of around 72 degrees year-round! Some migrate all over the place searching for that warmth and some are year-long inhabitants of the area. The best chance to see a ton of them are during the colder winter months!
---
The Passive Observation Method
As I mentioned up above, upon arrival at the tour shop, we had to watch a 7-8 minute video first. It was so informative and SOOOO important to learn the proper way of observing these majestic creatures – the passive observation method. It's a really simple method that mainly has three rules: try not to be overly loud by splashing around or stirring up the bottom of the river, do not approach or touch a manatee unless they initiate contact, and never swim over a manatee if they are sleeping. Pretty basic rules but I love how they are so passionate about protecting the manatee. Ethical animal tourism should be a requirement of us as tourists because after all, we are just a visitor to the area that some of these manatees call home!
---
snorkeling with manatees
After my group of 6 loaded into the comfy boat, we headed off on the Homosassa River and were lucky enough to see a few manatees within the first 10 minutes! That was the moment when I realized that these guys were much bigger than I envisioned in my head. Kayakers, paddle boarders, and other boats were in the area and they were all enthralled with the manatees but these guys paid literally no attention to us. They propelled themselves at a surprising pace and were constantly feeding on the bottom of the river. After a quick stop to watch, we went further upriver!
Within maybe another 10 minutes, we found a group of 3 or 4 manatees and our sweet captain decided to go ahead and let us into the water. The whole group was so very excited! Y'all, when I say it was so incredible to witness these gentle giants right in front of my eyes, I mean it! It was such an astounding sight and I will never forget it. I vividly remember when this big mamma-jamma one scared the daylights out fo me when it swam right past me. The captain guessed she was a 13-14 long, 2300lb manatee. I may or may not have said a bad word or two into my snorkel. Thankfully no kids were nearby. ?
I was so lucky to have a nice captain who willingly took a ton of photos of me snorkeling in the water with my camera! The rest are from my iPhone in the waterproof case!
---
If you are looking to edit your photos without blowing out the color saturation, become a best friend of the blog and get my FREE Lightroom preset!
It's my GO-TO one-click trick!
---
---
Traveling solo and want to still get incredible photos of yourself so you can remember the places you visit? Check out my tried and true options! I have personally done ALL of these options and I have gotten amazing results! Trust me, I am a photographer. ?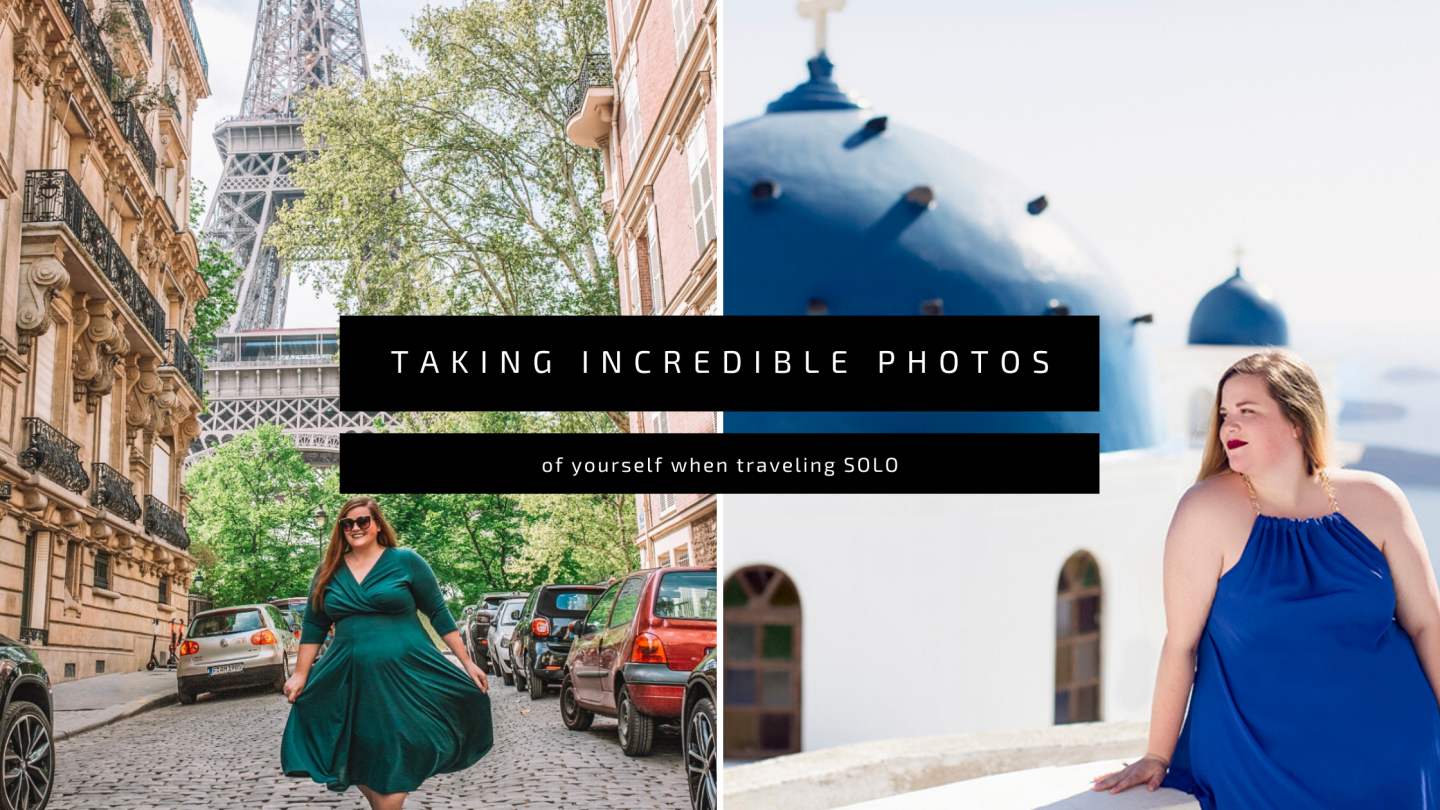 ---
---
Tour Info
There are MANY tour companies that offer this amazing experience of snorkeling with the manatees and I choose the company Snorkel With Manatees River Adventure in the neighboring city of Homosassa, Florida. I honestly didn't choose them for any other reason than the fact that they kept their boat groups small and capped at 6 people. I wanted a more intimate experience! I was so very lucky to get paired with the sweetest family of 5 from New York. They were all my age or older and the dad was just so nice and helped ya clumsy girl in and out of the boat which if you know me, I need all the help I can get! I found that the pricing was similar to the other tours offered in the area. I paid a little under $70 with tax and that included my snorkel gear and wetsuit. Most companies recommend earlier tours but mine was at 11:30 am and was amazing!
---
Some last minute tips for snorkeling with the manatees:
Please note that some of the links above are affiliate links, and at no additional cost to you, I earn a small commission if you make a purchase. That income goes to supporting this website and keeping it free for you and everyone else! As always, ideas and opinions expressed in this post are entirely my own.
---
Loved this post? Share it or pin it for later!