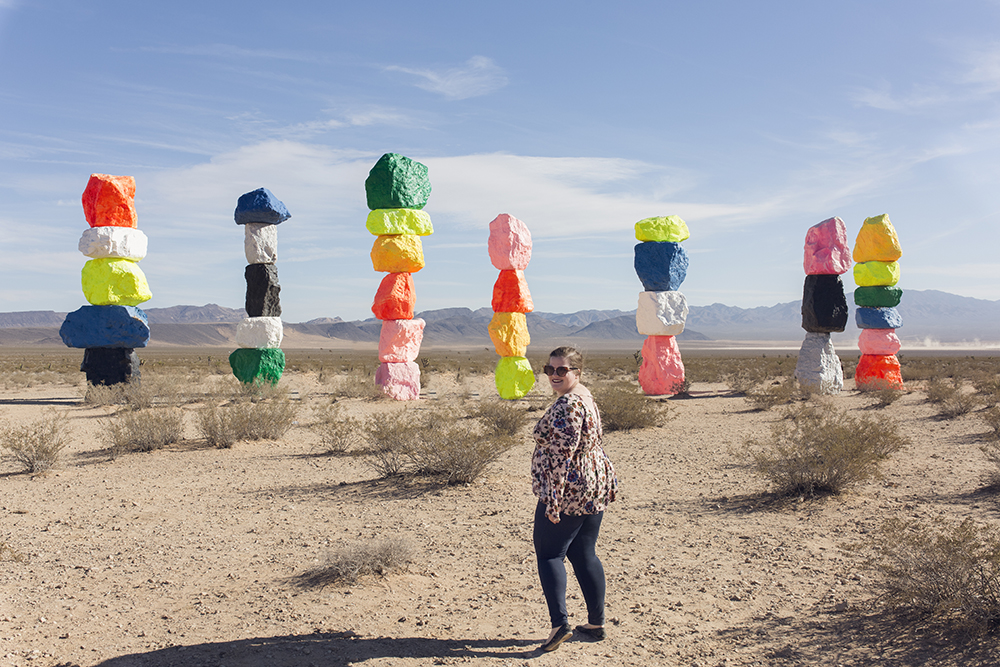 Let's take an adventure to a pit stop in the middle of the Nevada desert that is full of magic – Seven Magic Mountains to be exact. ✨ Right outside of Las Vegas, Nevada is this roadside attraction that is a can't miss!
Have you ever seen such a sight? Tall stacks of neon boulders just hanging out. This place is definitely not a natural wonder like my last pit stop in Joshua Tree. But variety is the spice of life, eh? Seven Magic Mountains is a temporary artistic exhibition by Ugo Rondinone that draws in thousands of millennials and gen-z alike. I mean, it got me there, right? I am right there 'gramming with the rest of them taking those selfies, living my best life.
On my visit to the Southwest US, I made it a point to go up and visit this über cool place because as I mentioned, it is temporary, and will close in 2021. No better motivation than the threat of it being removed.
After a dramatic trek through the Mojave Desert Preserve (I promise you don't want to miss that story), the first sight of these rocks was a sight for sore eyes. But oh man, at a few hours before sunset, it was crowded. Like 50 million people with selfie sticks and a drone and even a full-blown camera lighting stand kinda crowded. Slightly exaggerative but take my words of advice, go at sunrise and I hear that it's almost empty. Or you will end up like me and photoshopping out ALL.THE.PEOPLE. Not fun but according to my social media polls, my followers prefer. I bow to my masters.
Seven Magic Mountains is 20 minutes from the Las Vegas strip (depending on traffic) and is located at South Las Vegas Blvd, Las Vegas, NV 89054. I definitely recommend that you use your GPS to easily find the road off the freeway that leads to a parking lot nearby. Prepare for a shortish walk to the actual rocks.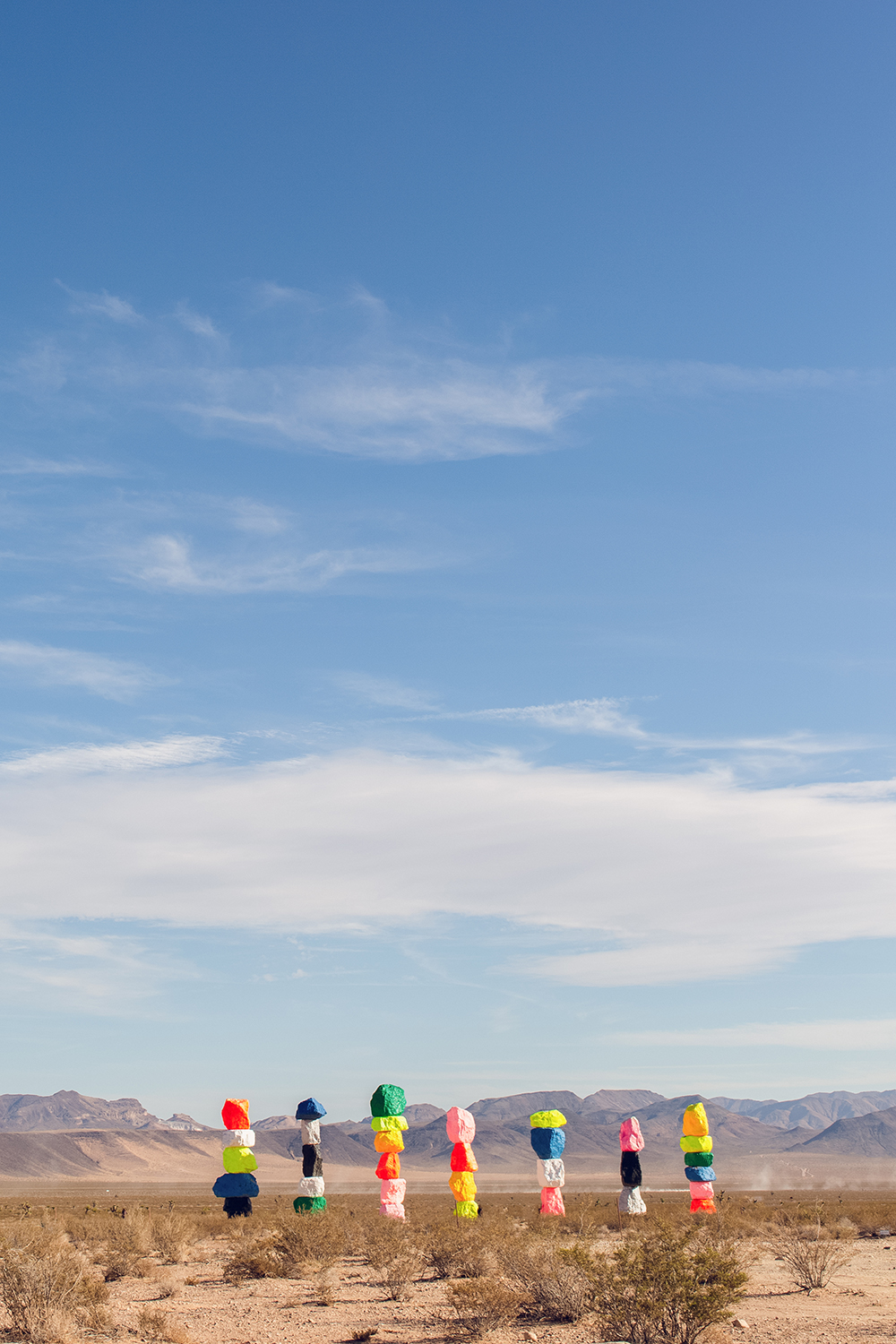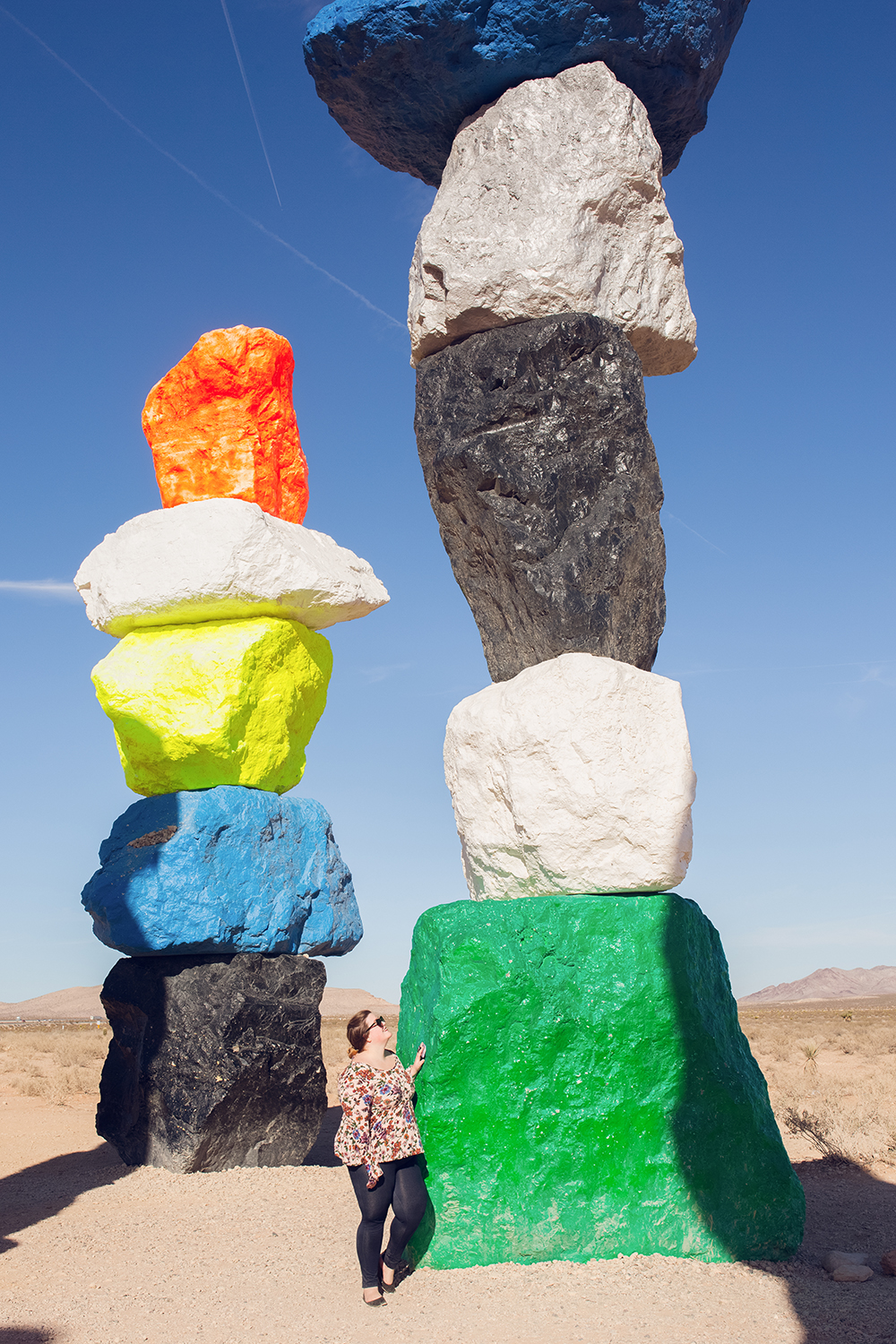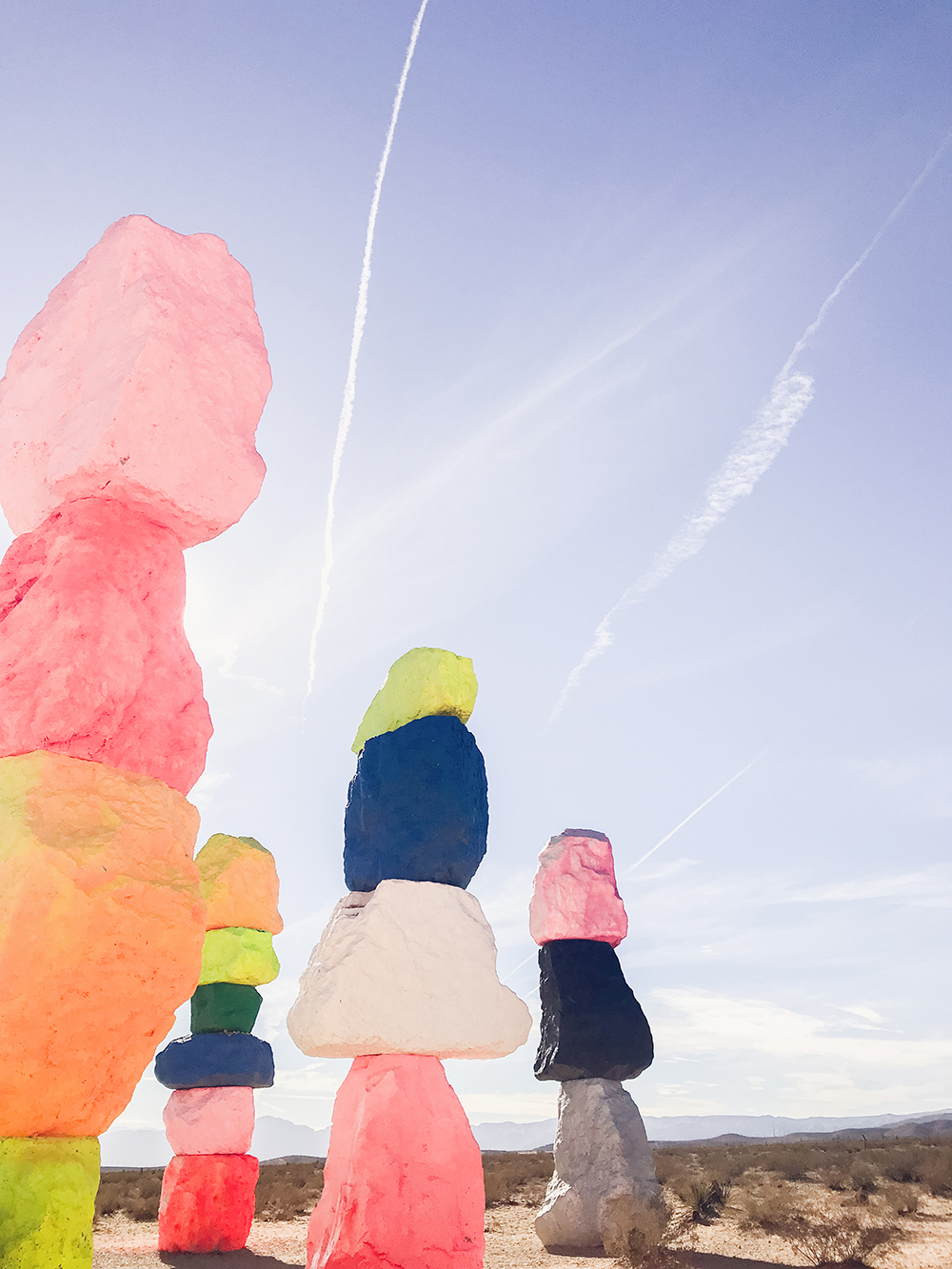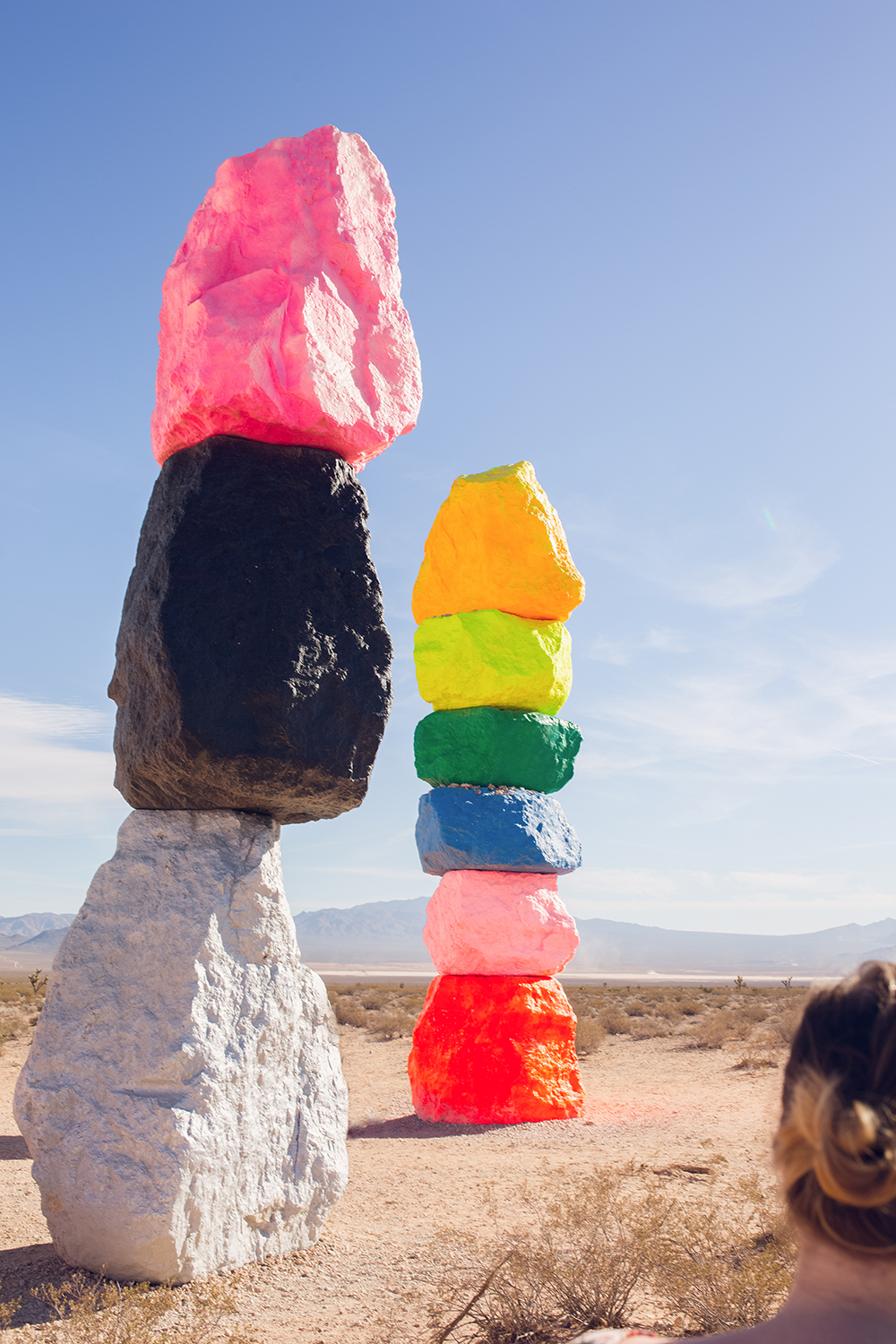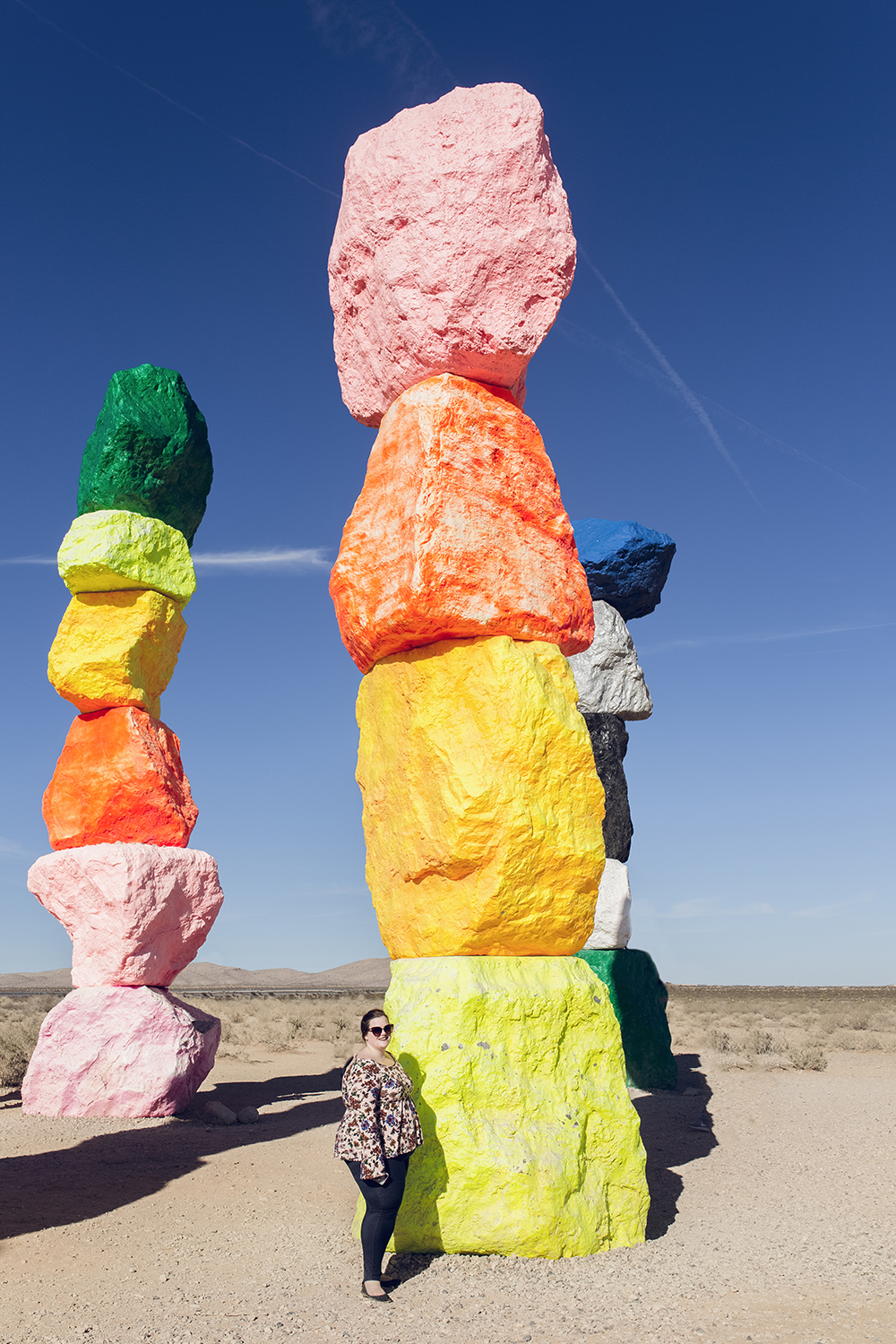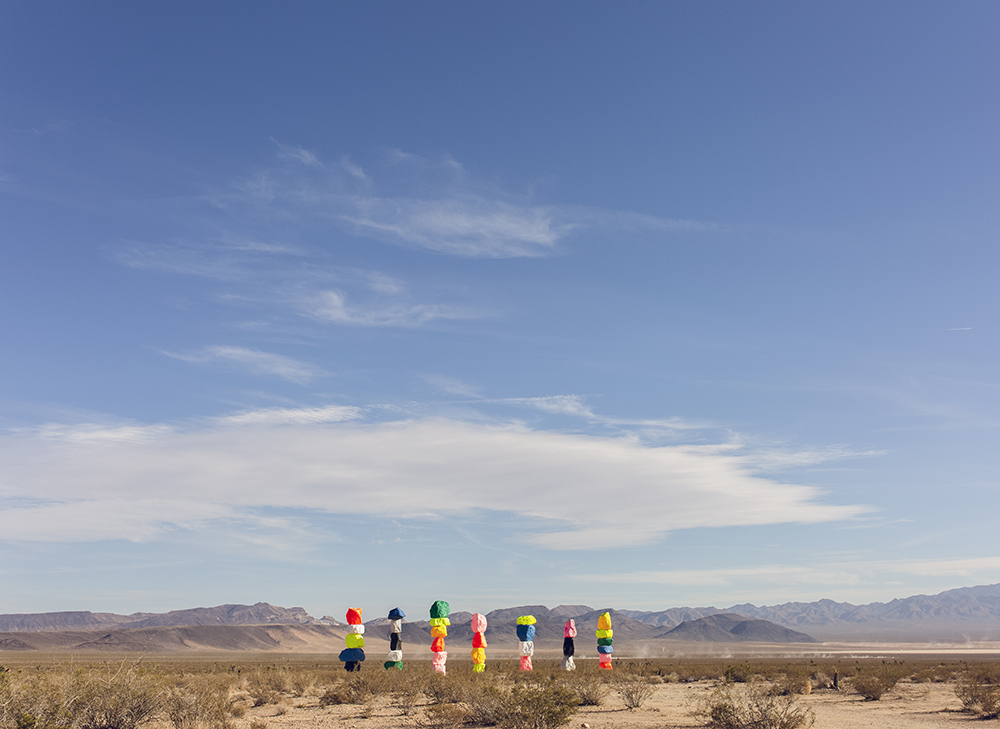 Have you ever been to Seven Magic Mountains?
xx,
Sami