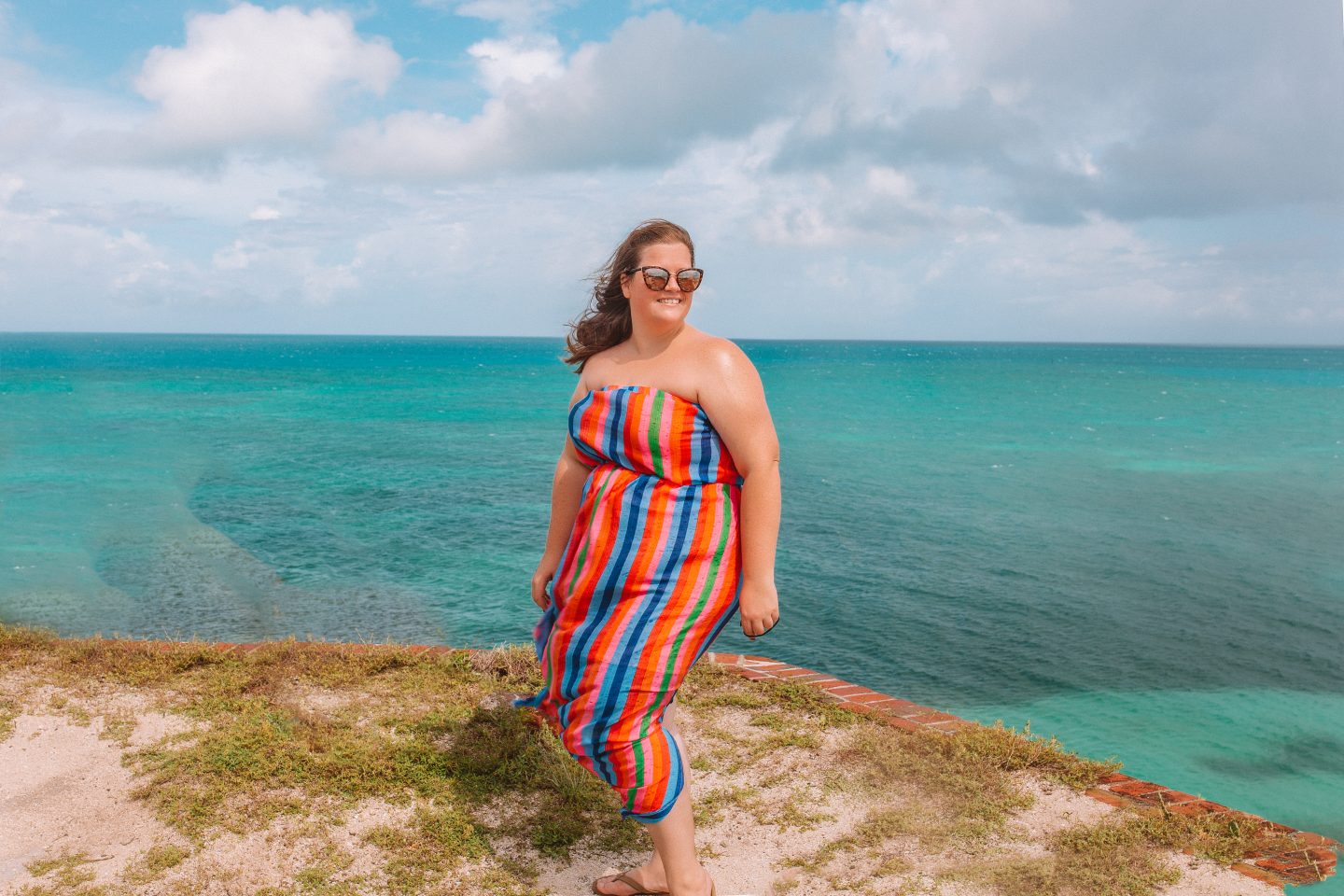 Have you ever been to a destination that is so magical and perfect that it instantly becomes one of your favorite destinations ever? Somewhere that almost looks like a stock photo for a tropical vacation advertisement?
No? Just me? Well clearly, you have never been to Dry Tortugas National Park! Situated 70 miles west of the ever-popular hot spot Key West, Florida is a pristine island with a fort that dates back to the mid-1800s. This tiny slice of paradise is located in the middle of nowhere and is only accessible by boat or sea-plan. I definitely think the isolation and lack of access really add to the charm! Fort Jefferson takes up most of the island space and oh man, is it huge!
---
The History of Dry Tortugas National Park and Fort Jefferson
If you are like me, I like a name that makes sense. I really love it when it is kind of in your face, too! The name Dry Tortugas, a collection of seven keys, is named quite literally for two reasons:
There was no freshwater source on the island and therefore "dry" was added as a warning for those who visited to bring their own water.
"Tortugas," which is the Spanish word for turtles, was added since there used to be a large population of sea turtles around the island.
Now that we got the toponomastics out of the way, let's do a Dry Tortugas for dummies quick summary. Location is very relevant when discussing the history of this tiny fortress island since it was on the perimeter of the main shipping channel in the 19th century. With protection for the Gulf of Mexico in mind, the powers in charge began construction of the large masonry fortress in 1846. They imported the fort's masonry bricks from Maine. When I read that little factoid, my mind was blown because can you imagine hauling brick by boat ALL the way from Maine during one of the slowest travel times in our history? Doing that now with our faster, more powerful boats seems impractical. It totally makes sense now knowing that even when they stopped building in 1875, the fort still wasn't completed. Despite not finishing, Fort Jefferson is still the largest of all the US forts and was operational during the Civil War.
During the War, soldiers and their families were stationed at Fort Jefferson to make sure that it did not fall into the hands of rebel forces and in 1861, the first prisoner arrived. Some of the most notable prisoners were four dudes who were implicated and convicted in the plot to assassinate President Lincoln.
Despite all that cool history, Dry Tortugas deteriorated over time due to hurricanes and being abandoned. But, it was designated as a National Monument by President Franklin Roosevelt in 1935 and it finally achieved the National Park status in 1992. It is now a place that tourist flock to see Fort Jefferson or enjoy a great snorkel experience!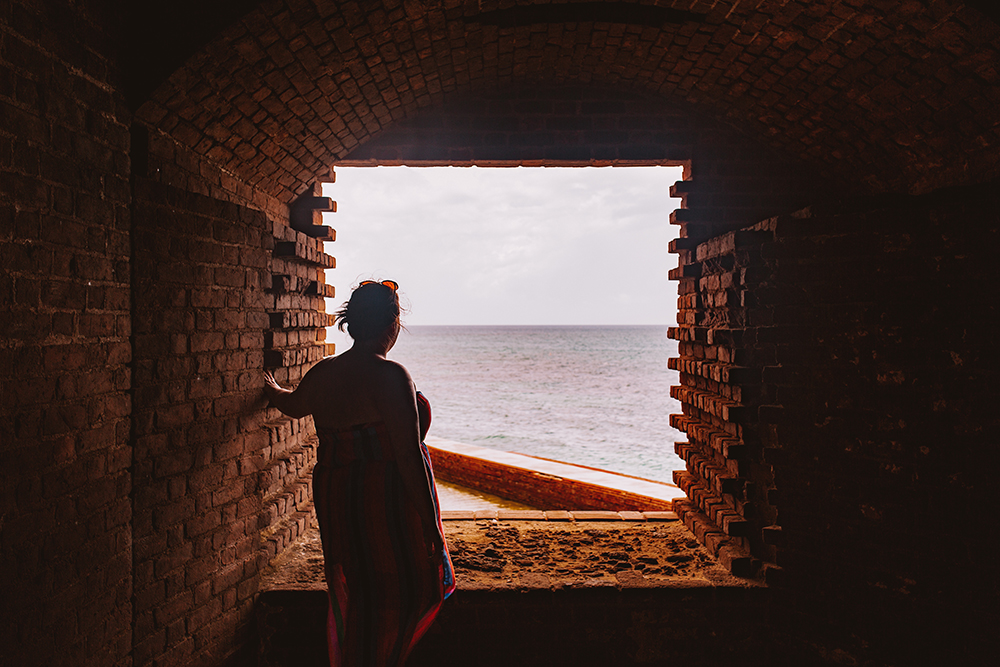 ---
Traveling solo and want to still get incredible photos of yourself so you can remember the places you visit? Check out my tried and true options! I have personally done ALL of these options and I have gotten amazing results! Trust me, I am a photographer. ?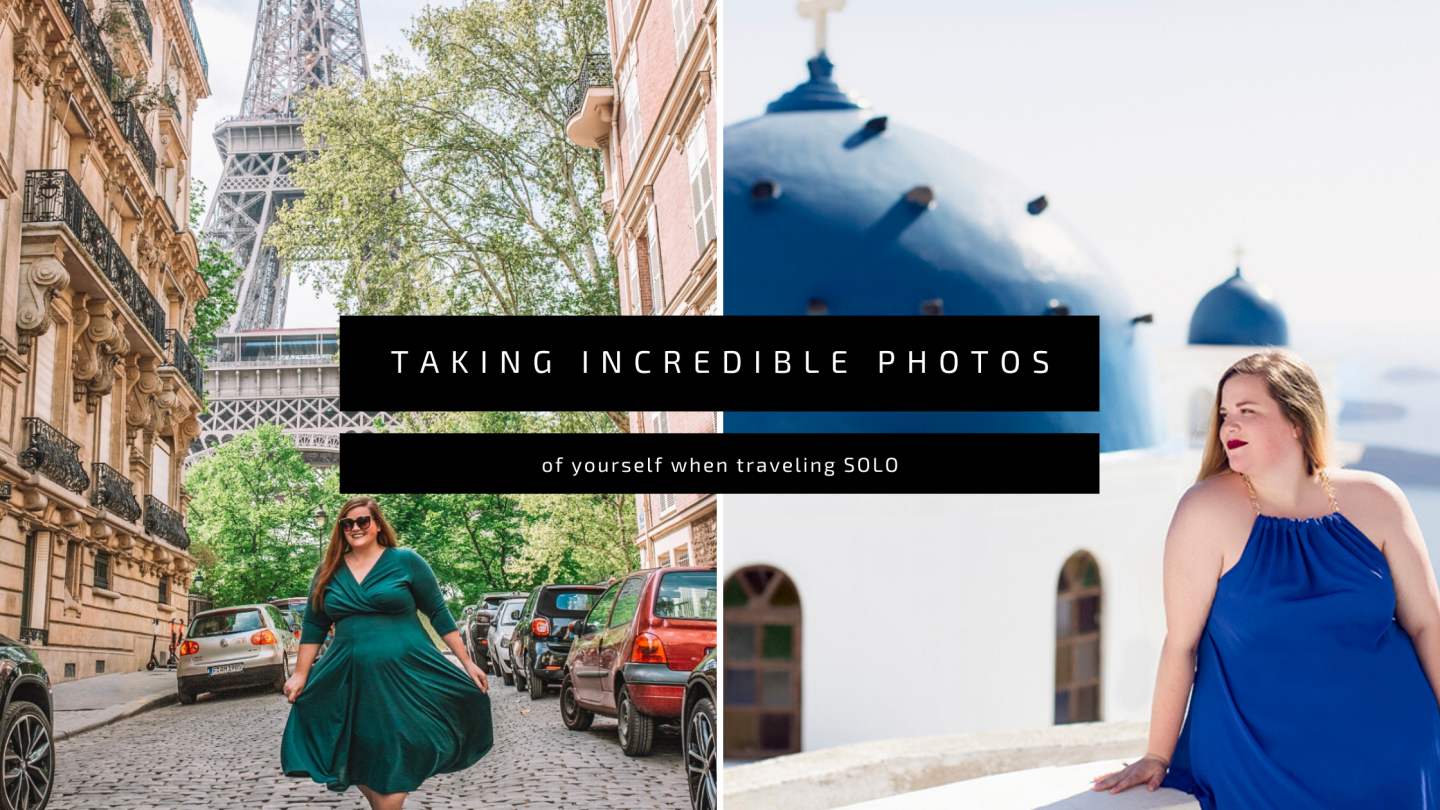 ---
Booking a day trip to Dry Tortugas National Park
Getting to Dry Tortugas National Park is not really that hard despite the complete isolation! There are really three options: hire or hitch a ride on a private boat, book a tour via a seaplane, or book a tour with the official national park ferry, Yankee Freedom.
If I had unlimited funds and knew someone who would go with me, I would definitely go the private boat route to visit the island. Private boats can anchor at Dry Tortugas for up to 14 days and there is definitely more freedom to explore the area at your own pace. However, as you imagine, this is the most expensive option, especially since I was solo traveling. If you have the money and some friends to split the cost, definitely consider doing a multi-night charter. This 3-night charter includes all meals, 2 bedrooms on the boat, and all kinds of equipment provided for you for $$$. I want to do this so HIT ME UP SOMEONE so we can travel together and cut costs!
Another route I considered doing was via seaplane. Could you imagine the views of the crystalline waters from above? And landing on the water?? This transport happens to be the quickest travel time at 45 minutes each way. Honestly, though, a seaplane just simply was not in my budget even for the cheaper half-day option. The visit to Dry Tortugas was shorter and I knew I wanted to soak up my time on the island. If you are interested though, there are two different options: a half-day excursion at $342/person either in the morning or afternoon or a full day excursion at $600.
**Plus-sized traveler heads-up: There is a maximum weight per passenger is 325lbs. This is due to the weight limitations of the aircraft.
Last but not least is the Yankee Freedom Ferry which is the official national park ferry. This is the most affordable option, although still not budget-friendly for some. As you can imagine, this is the most popular choice, too! This is how I visited Dry Tortugas over the holiday weekend with 174 other people! It was absolutely a magical experience and worth every penny I spent! Even despite the 7:00 a.m. required check-in time. Although you are on the boat for 2.5 hours each way, if you bring a book, the time passes by very quickly. There is an excellent breakfast and lunch provided, an amazing crew, and this is the best option that provided the most island time – 4 hours. They also provide snorkel gear! The ticket costs ~$180.00. It is slightly more expensive if you are hauling over items for you to camp at Dry Tortugas but I saw them providing carts for taking your stuff to your camp spot which is a nice extra!
**Traveling Tip: If you experience any kind of motion sickness, take medicine the day before your tour, or at the very least a couple of hours before the afternoon return trip back to Key West. I cannot begin to tell you the chaos the poor crew had to deal with on the return trip home. Take it as a precaution!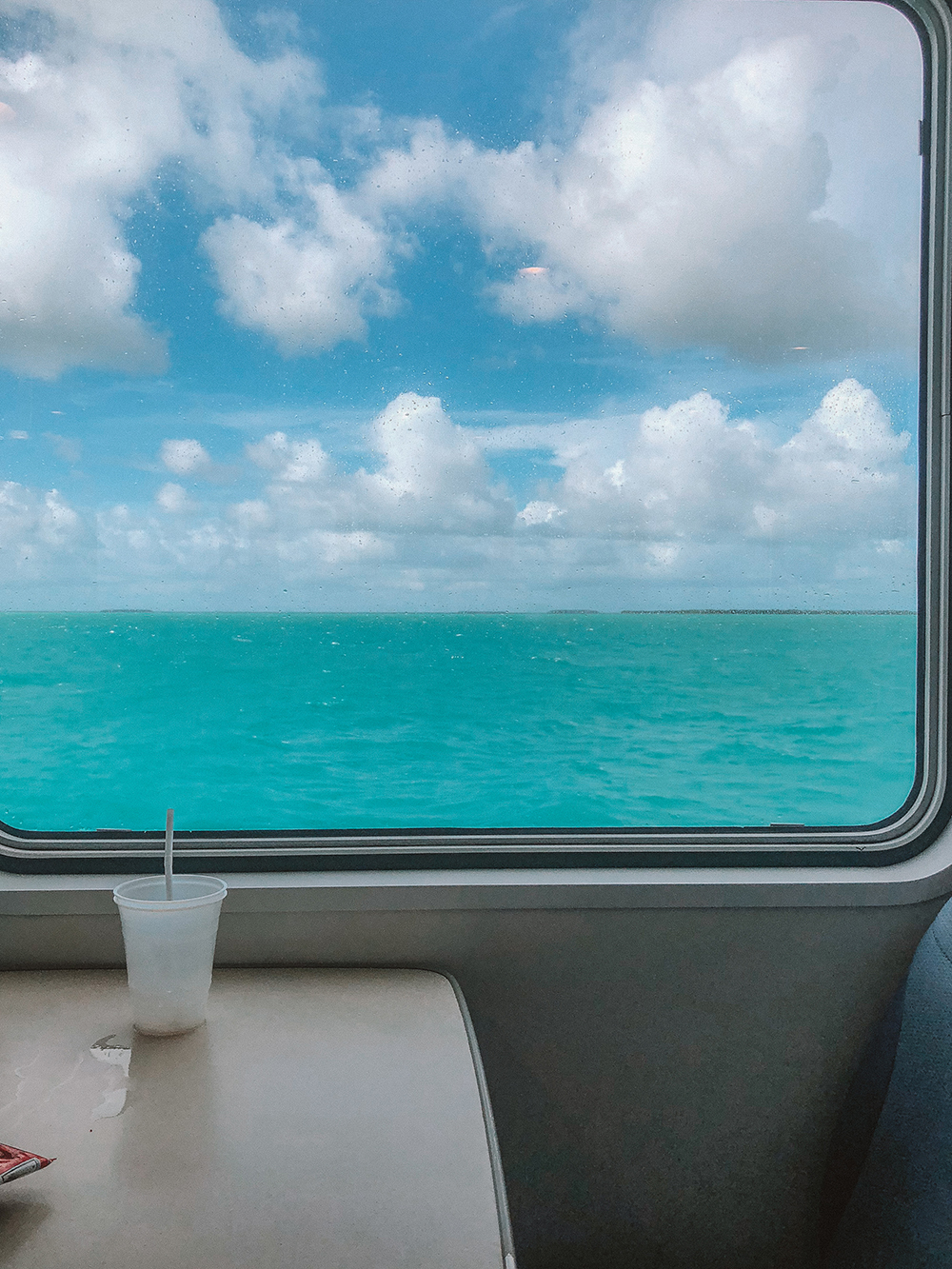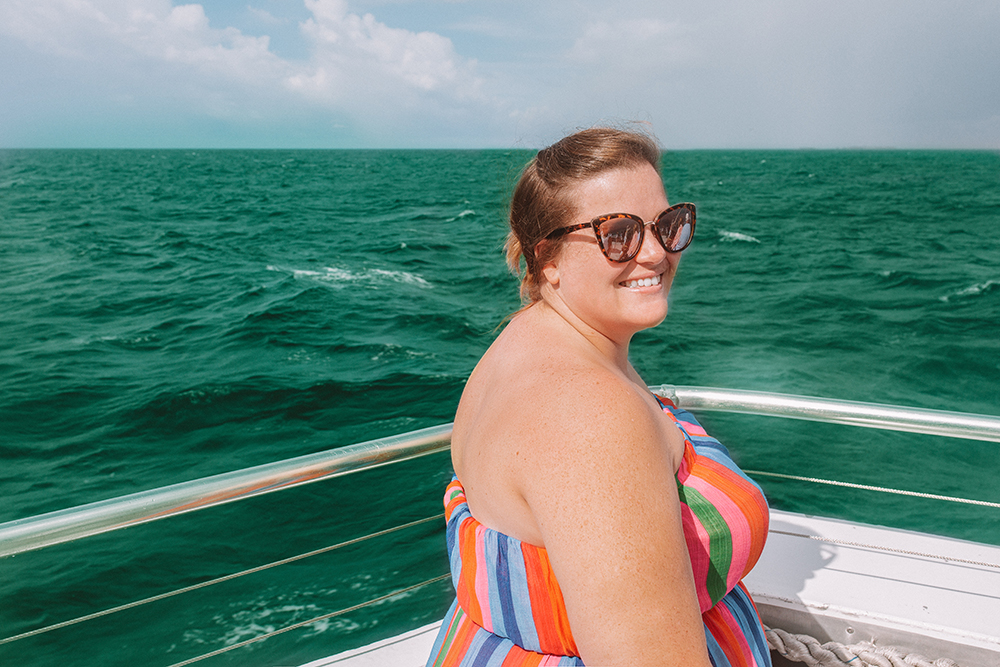 ---
If you are looking to edit your photos without blowing out the color saturation, become a best friend of the blog and get my FREE Lightroom preset!
It's my GO-TO one-click trick!
---
Snorkeling and Swimming at Dry Tortugas National Park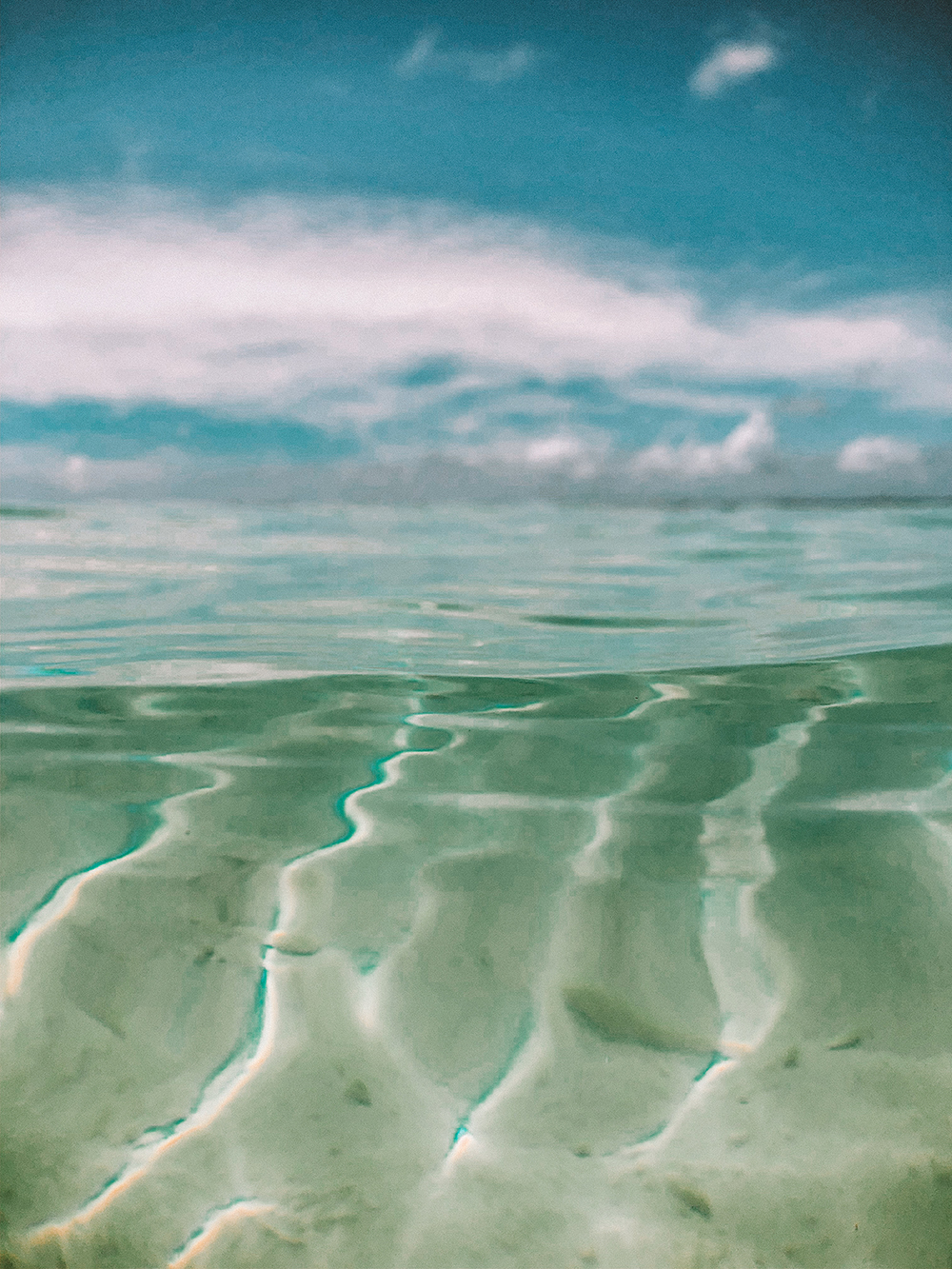 Let's get down to the most important part – the fantastic water and all the fun I had!! The water was without a doubt the prettiest and clearest I have ever seen. I truly wish I could have captured clearer underwater photos while swimming and snorkeling. There were so many corals, sea fans, and tons of little schools of fish. I was in heaven! I wanted to stay for several more days because there was simply so much I didn't have a chance to explore.
Check out the rest of my photos from my snorkel and swim experience at Dry Tortugas National Park!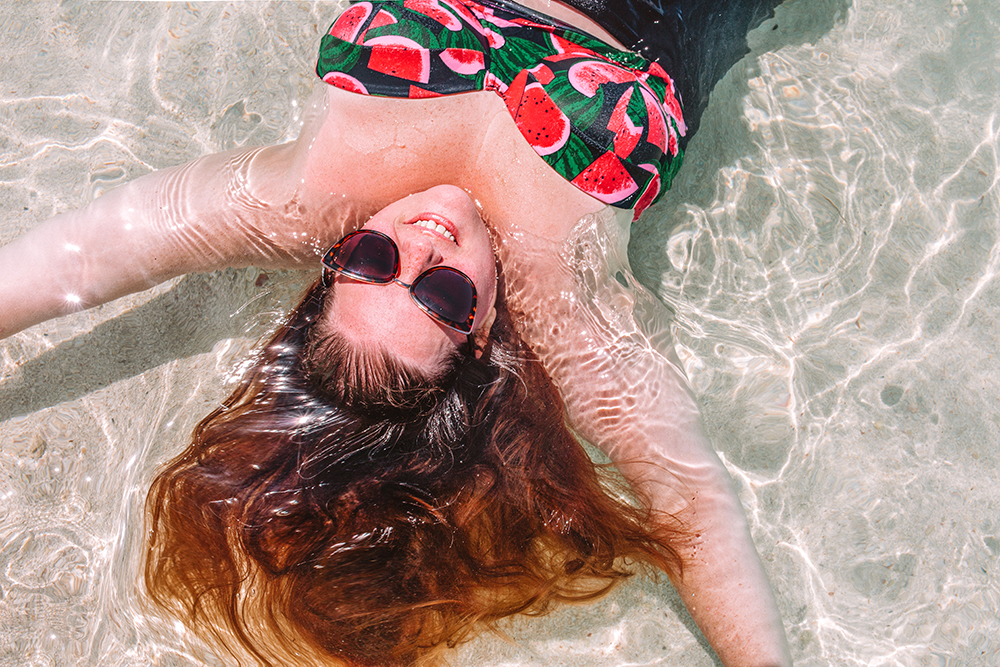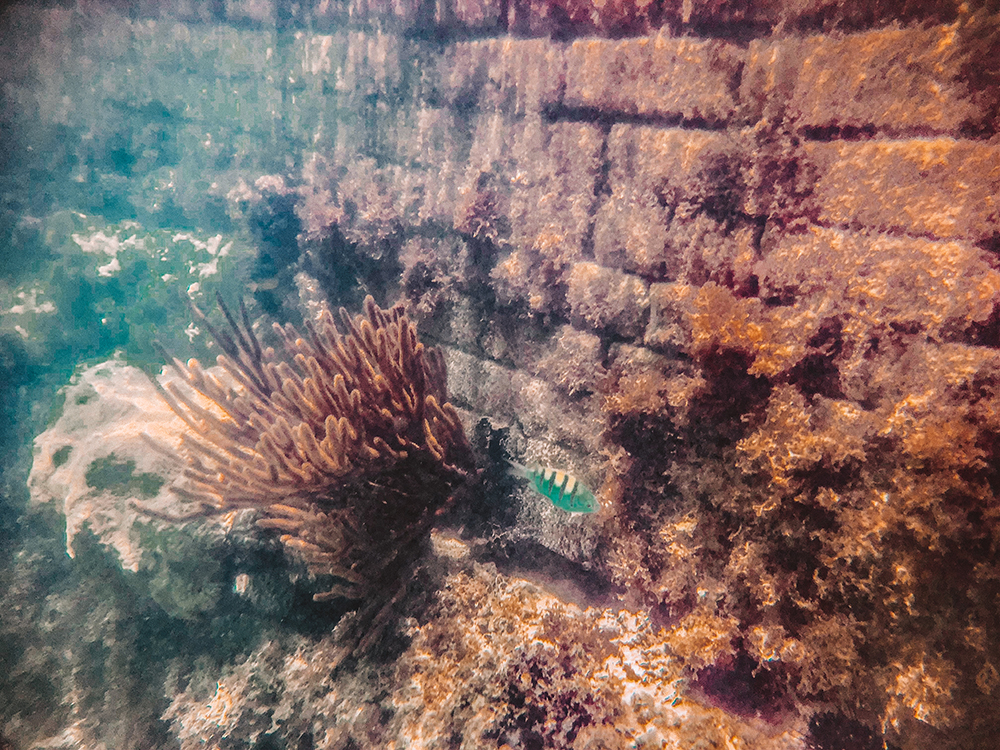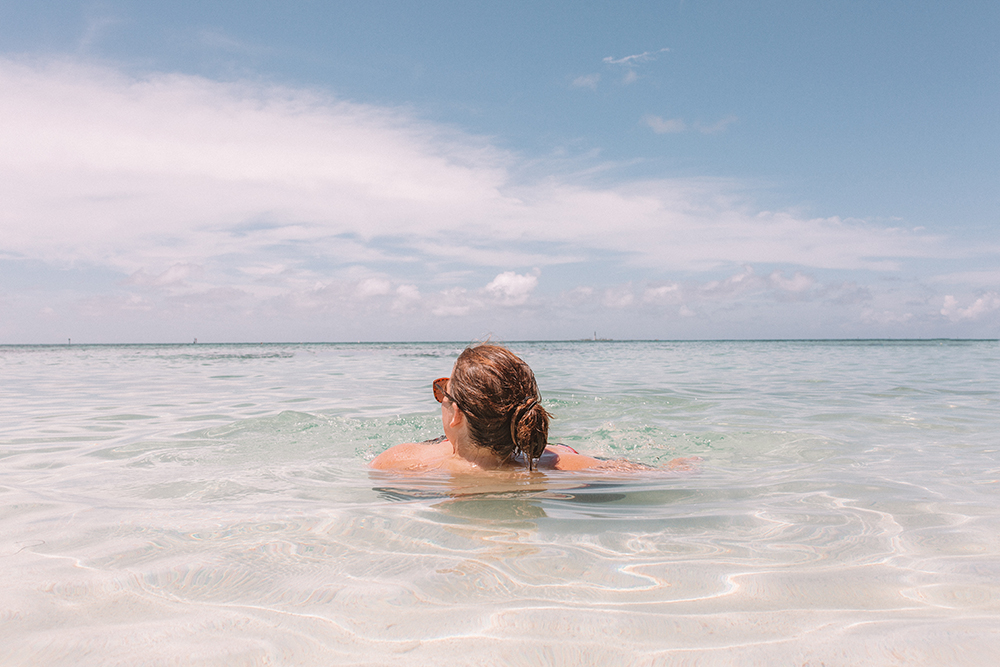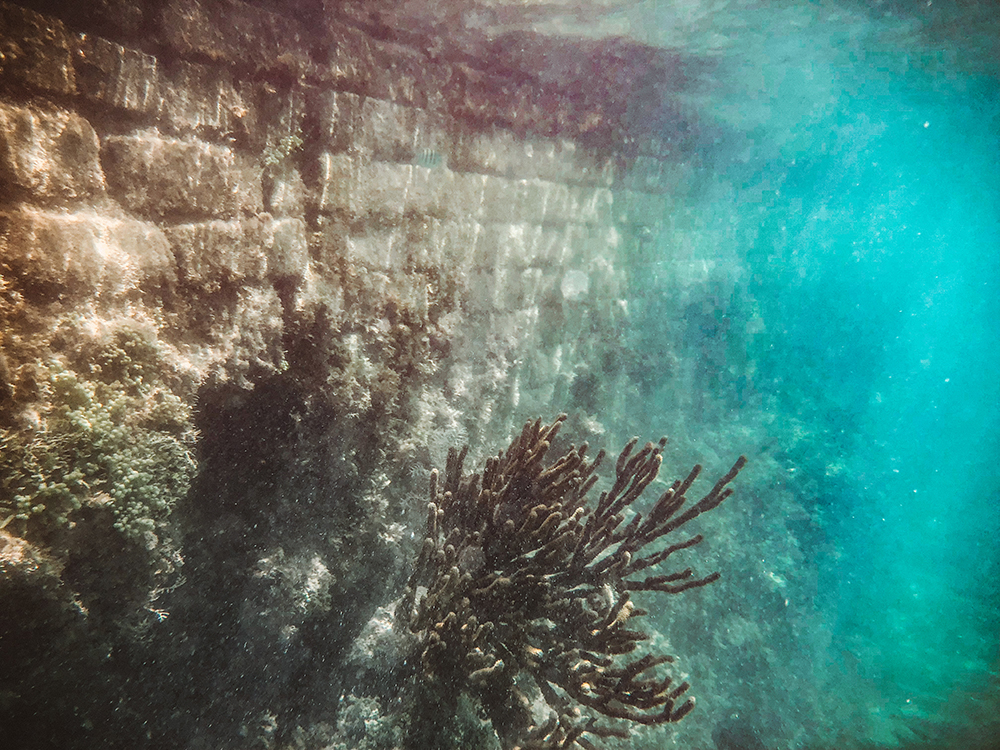 ---
Whether you are going for a few days or just for a day trip, here are some last minute tips to make your trip go smoothly!
Loved this post? Share it or pin it for later!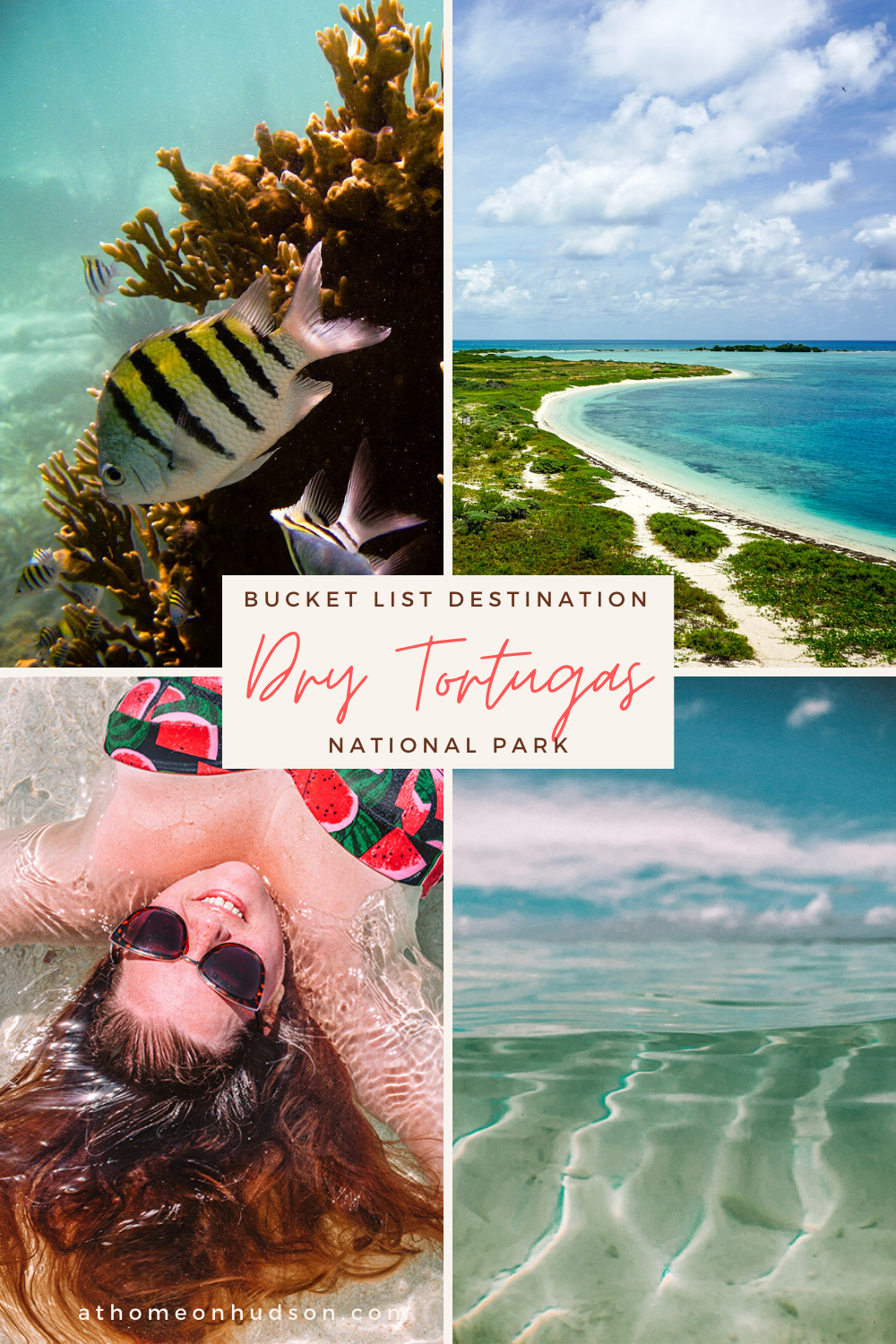 ---
Click here to purchase a travel print!