100+ year old pine. I am so glad you are mine.
?? + ? = ?
Have you ever fallen in love with an inanimate object before? No? Just me? Well ok then. But you know what, I am not ashamed to admit that I am in love with my hardwood floors. They have gone through a major "glow up" and they are basking in their new shiny makeover. But they didn't always look like this. It was a… process. Check out my Instagram stories floor highlight to see work in progress videos!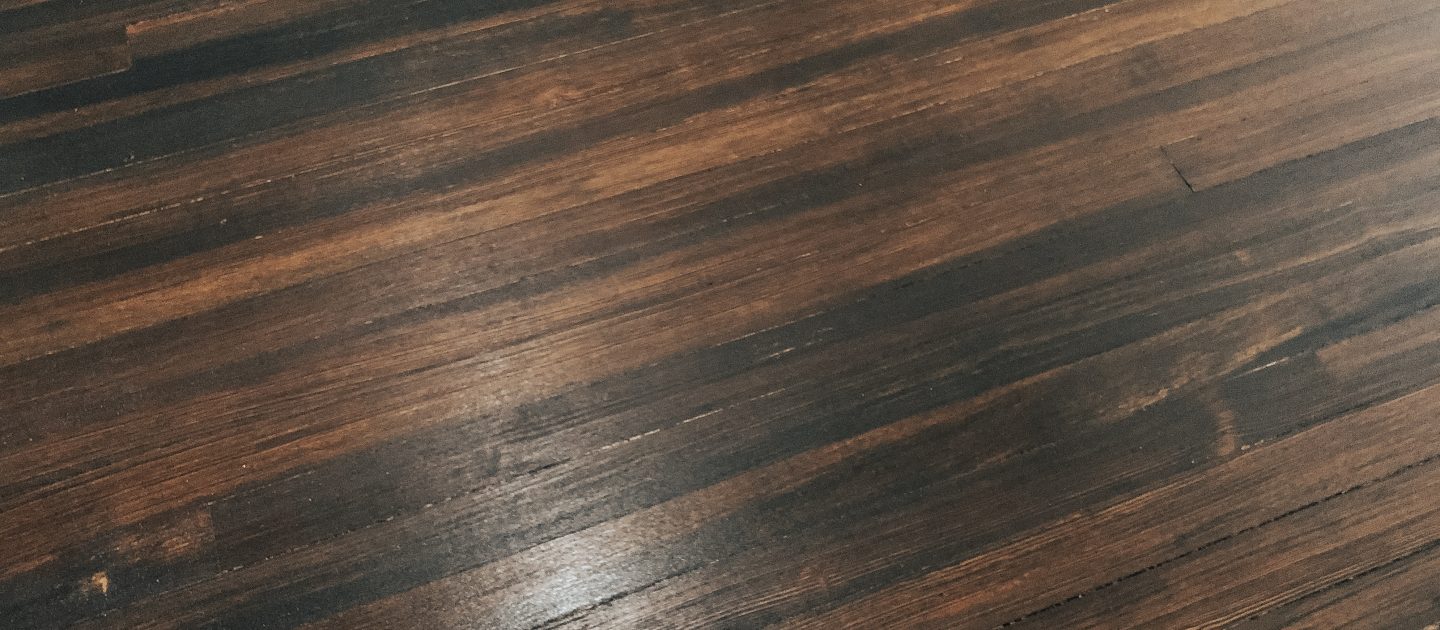 But first we must start at the beginning. As you know from my house tour, the house had some… interesting flooring choices in pretty much the whole house. Let's just call it what it was – a puke green carpet (and one room with BRIGHT blue carpet and linoleum). I am sure it was just a lovely and trendy flooring choice in the 1970s or so when I am guessing they put it down but finding the floors underneath, it is beyond my comprehension why someone would cover up the hardwood. No judgment. Ok, I am lying. I am judging hard.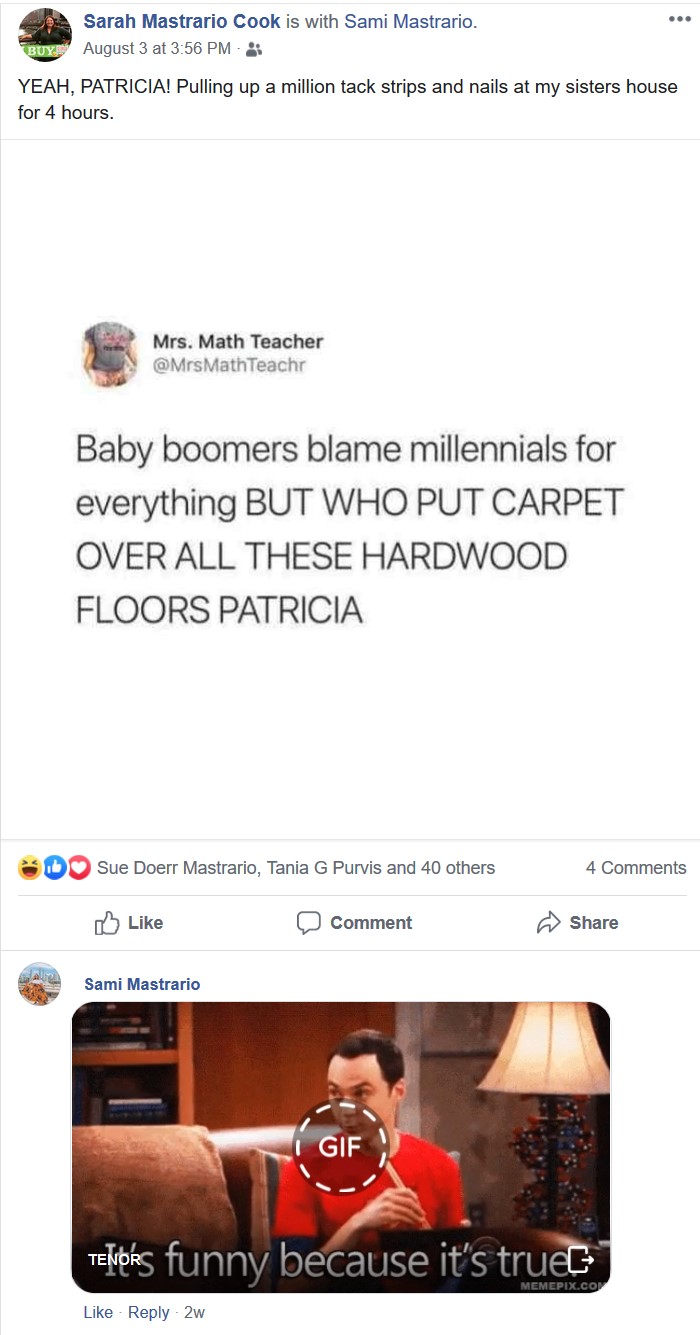 But full disclosure, the floor underneath the carpet was an incredible surprise because I committed to buying the house without pulling up the carpet and really knowing what I was getting into. My sister Sarah and I tried to pull up corners to get a glimpse but since I technically didn't own it, I didn't want to mess up the carpet! I hoped and prayed for hardwood floor due to the age of the house and the fact the tax records said it had pine flooring, but there was always a chance that it was a pipe dream or if it did exist, that it would damaged beyond repair.
Imagine my delight when I finally got into the house and got to rip out carpet! The first room I tackled by myself was the guest room/office. The carpet was surprising easy to pull off the tacks once you got started. I managed to get it all off the tacks around the walls and put into a pile in the middle of the floor. Next up was the master bedroom and living room but I called in my sister Suzi for reinforcements.
My apple watch activity was through the roof when we spent one Friday night pulling up carpet and the padding underneath. We were disgustingly sweaty and covered with who knows what from the carpets but I was so excited, I could almost cry. The floors didn't disappoint. All the rooms we pulled out carpet from were lovely pine floors.
But take this advice from me – cut the carpet up in more manageable pieces instead of trying to haul it out in one large piece through the doors. It doesn't work and almost makes you want to burn the house down in frustration. I had to literally lie on the bundle of carpet to compress it enough to fit through the door. It was a comedic act that I am glad wasn't filmed. I will admit, I was given this exact advice but I didn't have the tools at my disposal and was just anxious to get the carpet out that Suzi and I just decided to do it anyways. But learn from my stubborn ignorance. Trust ME!
Suzi and I were beasts in removing almost all of the carpet aside from one room – the dining room. We left that room alone for a couple of reasons- it was my catch-all for all of my boxes and crap from my apartment and there was a minty linoleum UNDERNEATH the carpet that I just didn't have the fortitude to deal with removing. I decided I could live with the carpet in that room. And also it wasn't a priority to me like my living room and bedroom!
Each room had it's own surprises on what was underneath the carpet. The bedrooms were revealed to be a painted hardwood with my room being a weird kaleidoscope of 3 colors. The painted hardwood honestly doesn't bother me and I was able to cover up my bedroom with my large area rug. Mostly. You will see more on that below in my individual before/afters!
The living room had LOVELY stained hardwood that someone had the audacity to ruin due to painting the room and not putting any kind of protection on the wood. It had splatters of paint EVERYWHERE.
Tackling the gazillion carpet staples and removing the carpet tack strips from each room became the next priority. I send curses to whomever laid the carpet because they used 1 1/2″ nails to put in the tacks and it was terrible to remove as you can imagine. My poor white-collar hands are not used to so much manual labor and I had blisters popping up on my hands from the constant force of yanking them up. Thank the heavens for Sarah and my parents who helped me over a couple of Saturday's with removals. I still have a pile of carpet staples in my guest room/office to remove but I have PTSD right now and no mental capacity to deal with them currently. I had my 8-year-old nephew Wyatt working on it the other day.

After what felt like a millions years of removing carpet staples and the tack strips, I thought I would move my stuff into the rooms to begin unpacking and decorating. Living out of boxes gets really, really old. My plan was to live with the spotted hardwood in my living room for a few months until I could swing funds for refinishing them. But the more and more I looked at them, the more and more I couldn't imagine trying to move in furniture on this Jackson Pollock look-a-like floor.
In came my friend Chris! He is an old classmate of mine from high school and has been working on refinishing floors for as long as I can remember with his dad. I asked Chris to come in and give me a quote on sanding, staining, and sealing the living room and the hallway. After some financial finagling, i.e. taking money out of my savings, I was able to pay him to refinish the living room and hallway. I am so glad I did because he turned these tragic floors into dreamboats. Are we tired of my weird descriptors for my floors yet?
Living Room
22'5″ x 13'6″ = ~303 sq feet
Have you ever seen such a beautiful sight as the before and after?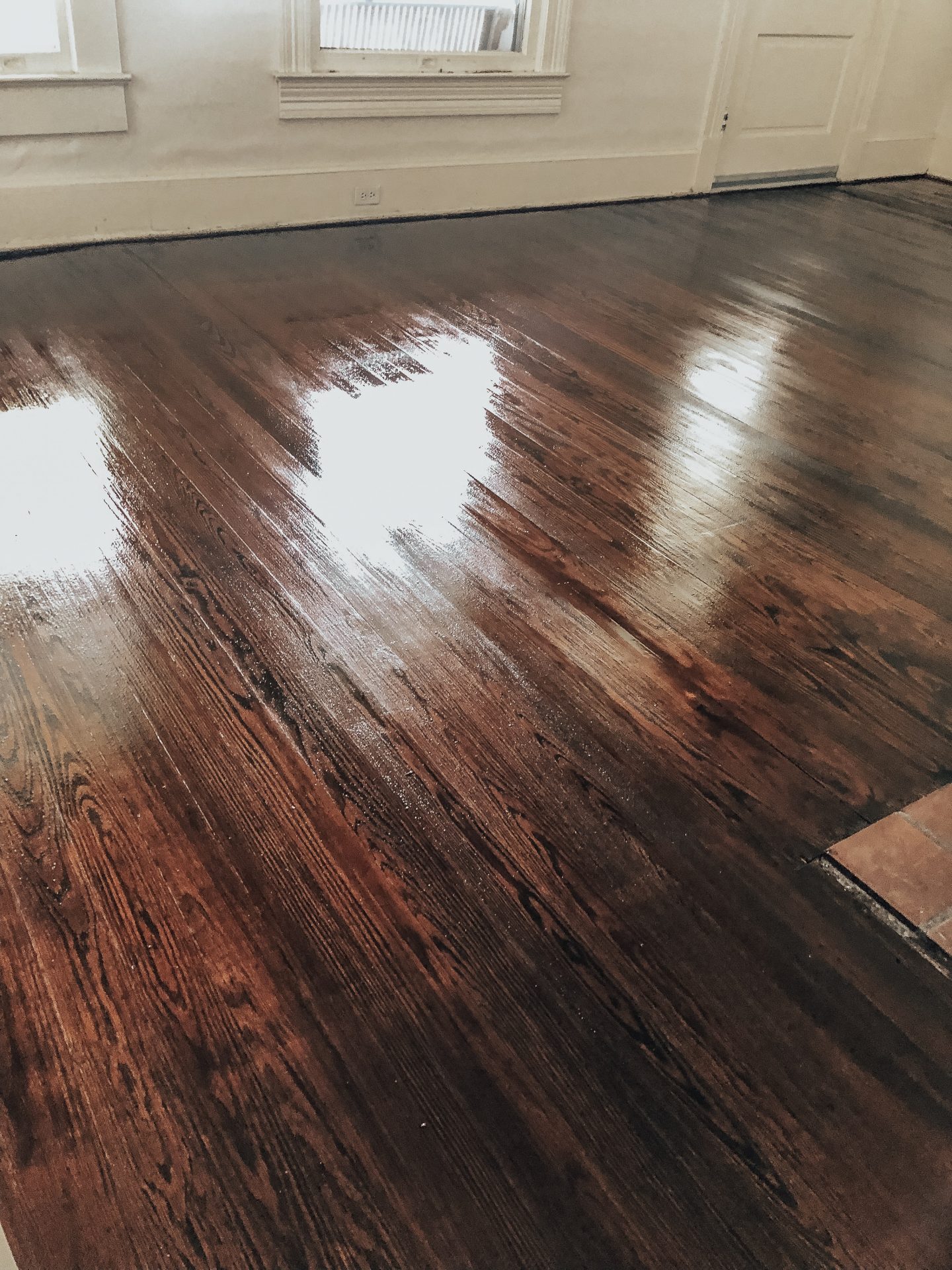 Hallway
13'2″ x 5'10" = ~77 sq feet
As with most of the rooms, this is currently getting it's last coat of polyurethane today! Chris said the old grain of the wood is soaking up the polyurethane like crazy!
Master Bedroom
15'8″ x 15'2″ = ~238 sq feet
Since most of the floor is covered with multiple color, I am just covering it up with my large area rug, I am going to keep the floor as in for right now. But check out the floor paint job which makes 0 sense.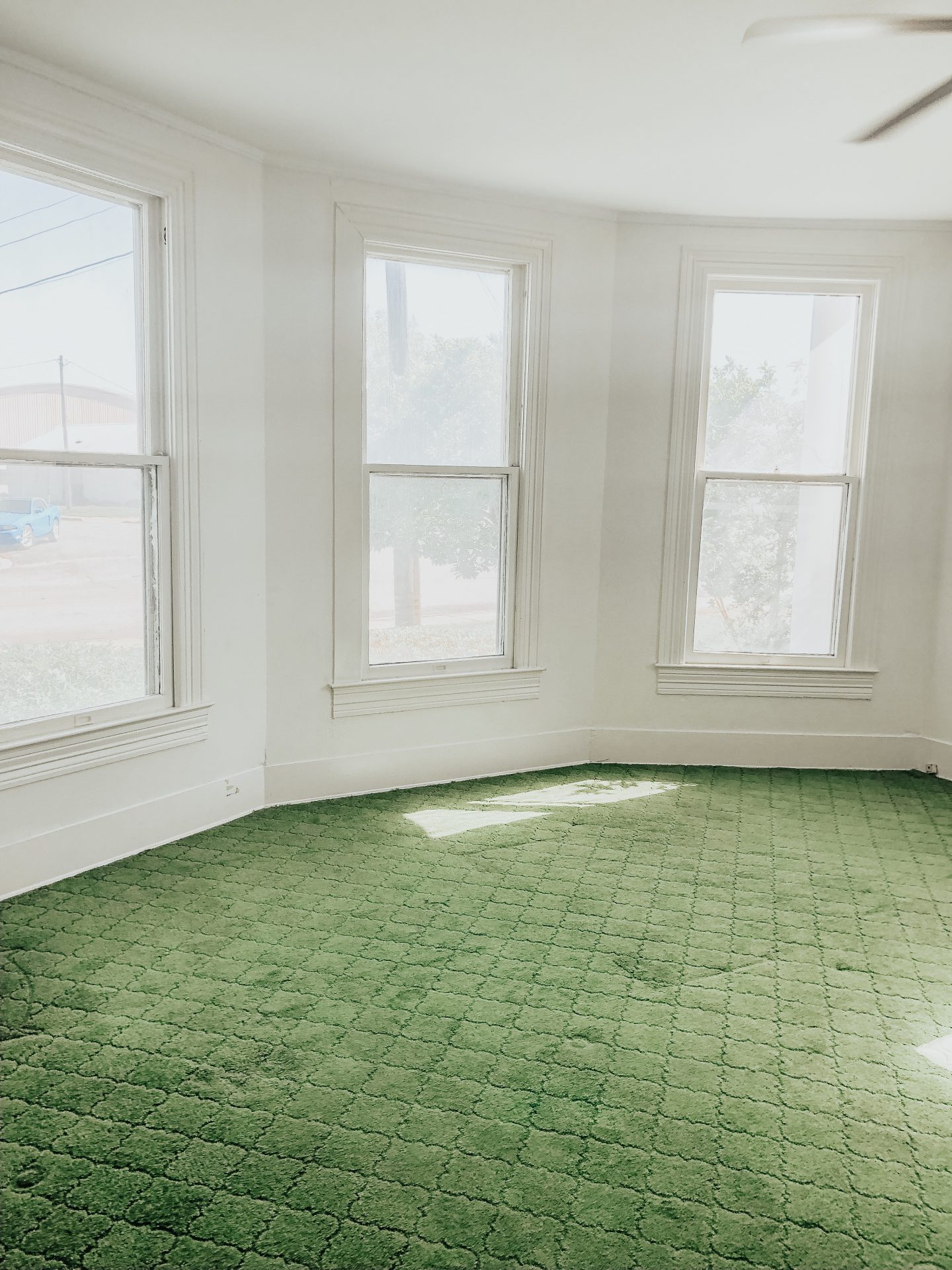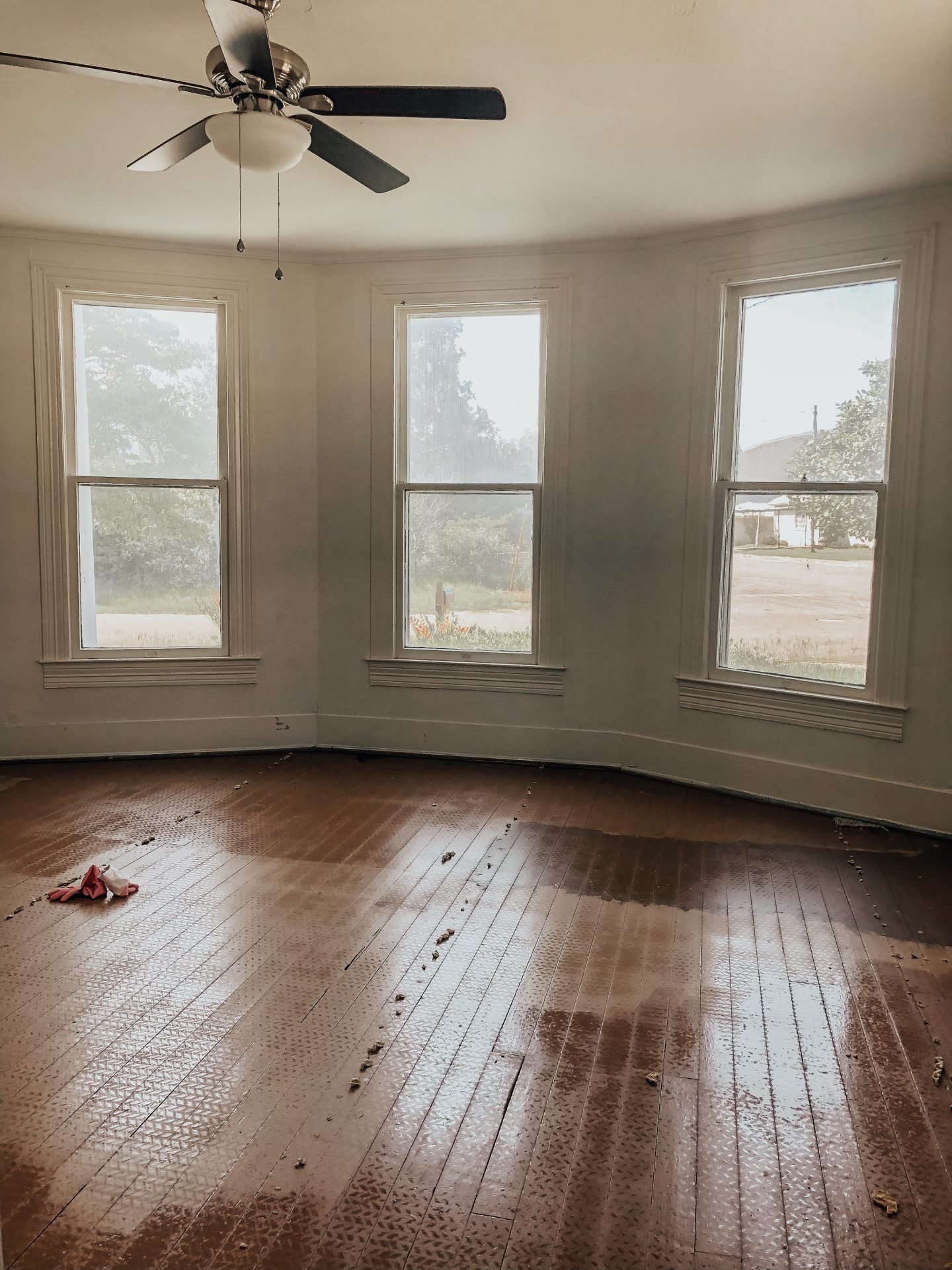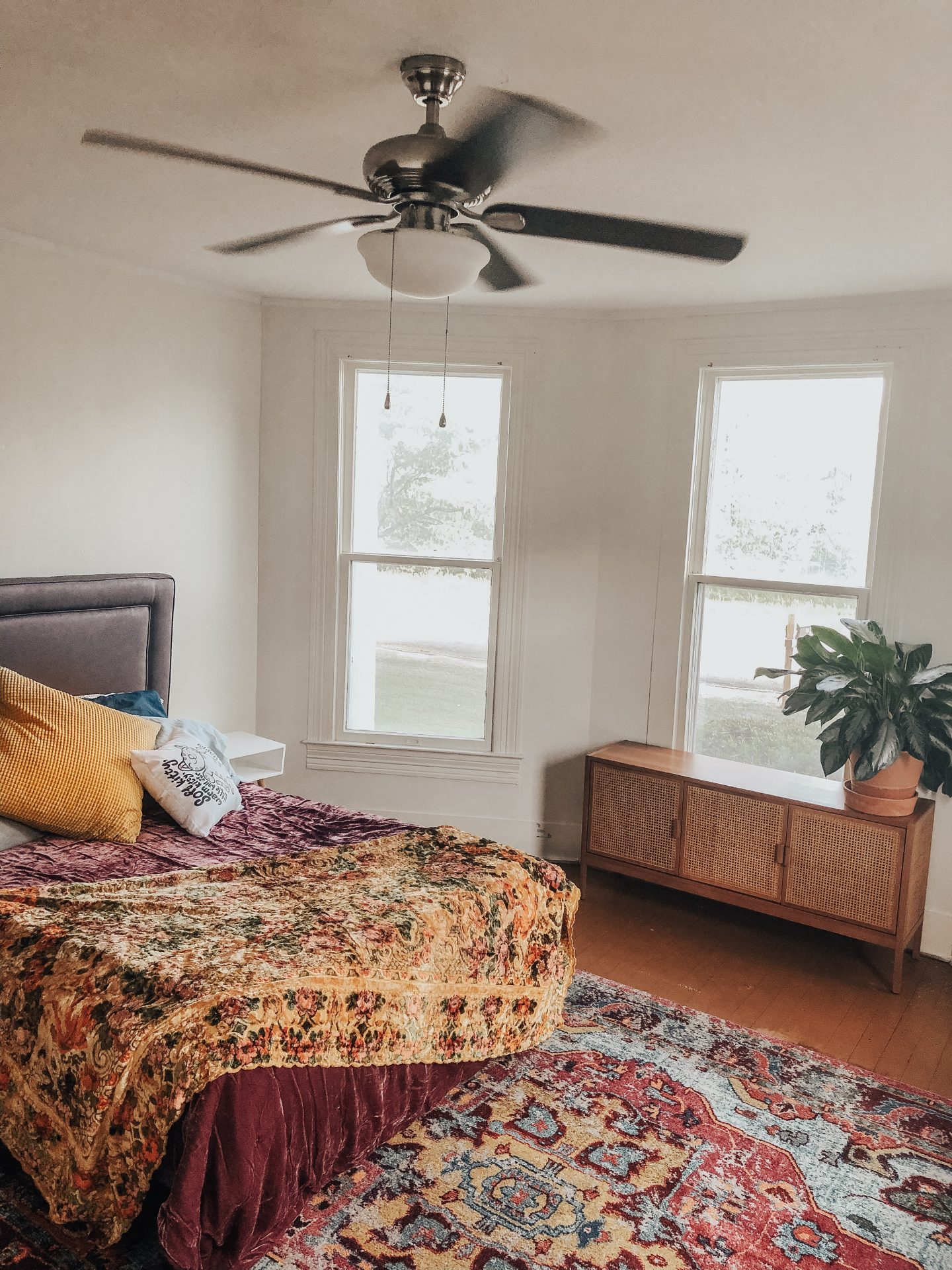 Guest Room/Office
This one is still a work in progress as I mentioned. I have more carpet staples I need to remove. But I am keeping the tan painted floor for right now here too. I am probably going to find a rug for this room anyways! But I don't have a current picture because I moved all my boxes and stuff into here from the dining room and it is just a mess but all the carpet and carpet padding has been removed.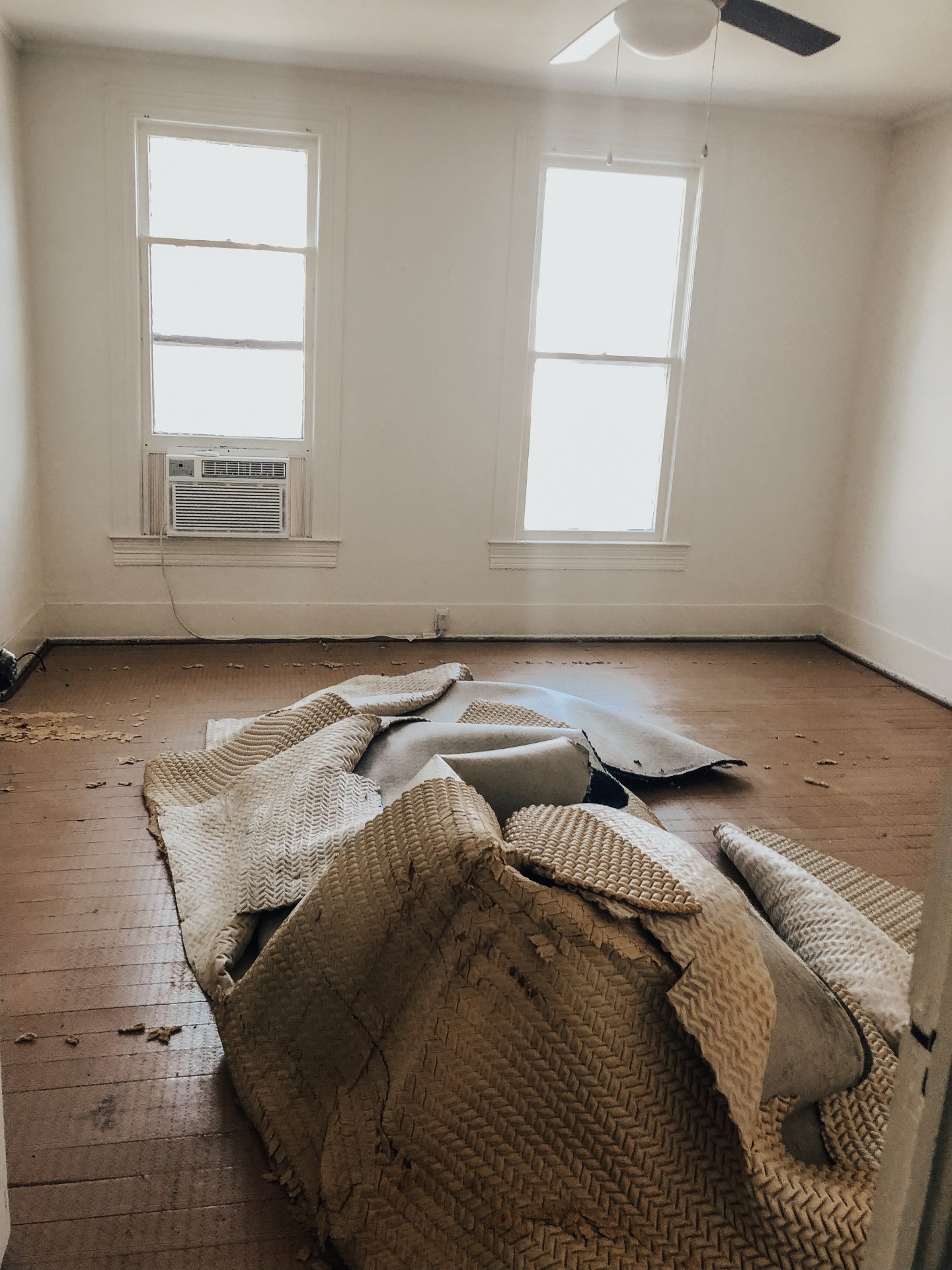 After seeing the lovely finished product of my living room and hallway, I went ahead and asked Chris to give me a quote for my dining room and kitchen for the future. But surprise, my parents convinced me to go ahead and get them done too and I am super pumped. They are so beautiful too, y'all!
Dining Room
This room also had a weird painted hardwood floor. The middle appeared to be natural wood but the edges were painted a brown color with one side being painted tan. My best friend Jonathan thinks that in order to save money, they only painted the edges which were not going to be covered with a rug. Bizarre but I understand it from a fiscal standpoint.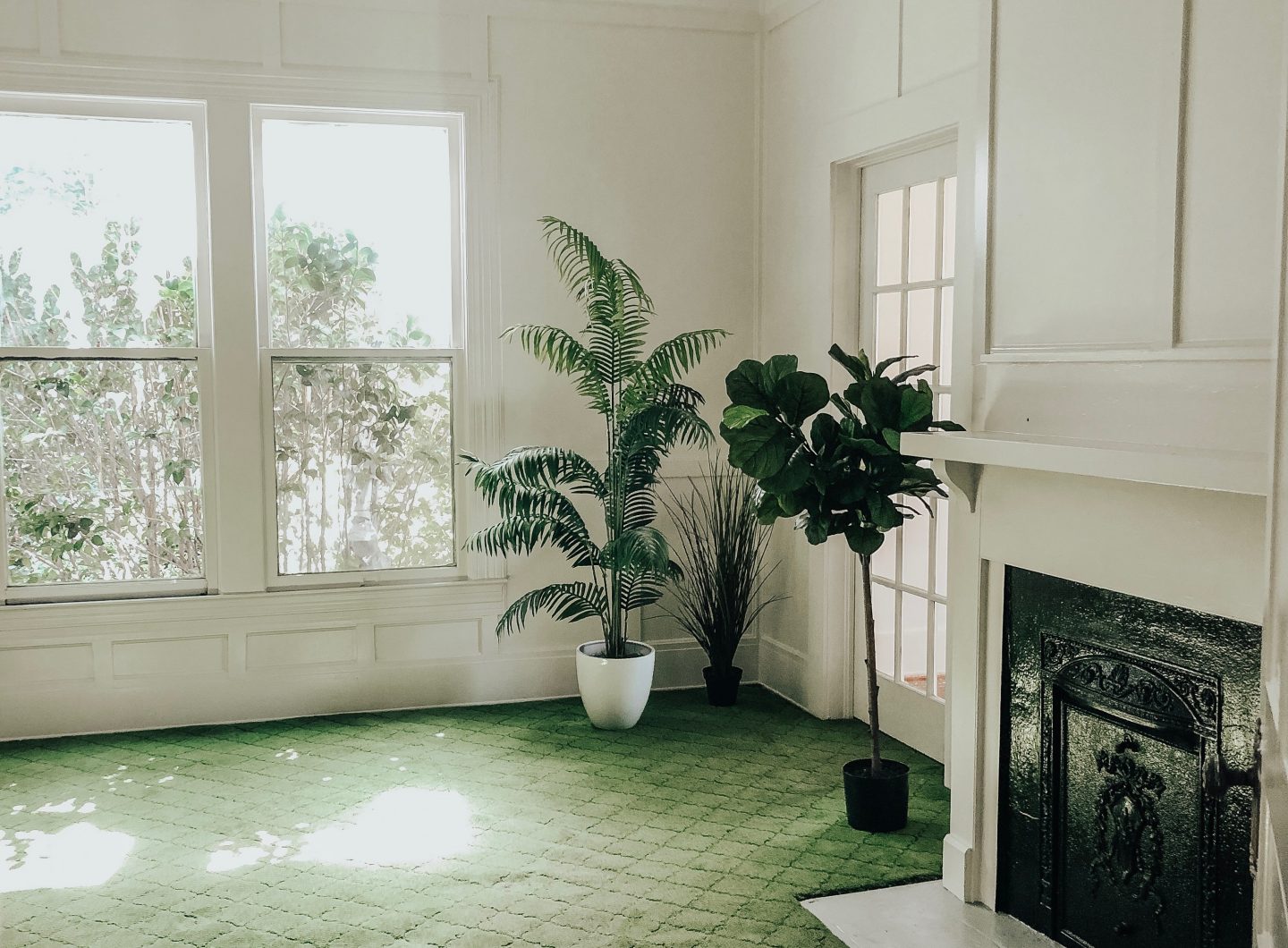 Kitchen
When my brother-in-law Justin, one of the people I trust the most when it comes to house stuff and my go-to guy for all questions because he is just so dang smart, came over to check out my attic situation and fix my washer hook-ups, he also took a hook knife to my linoleum in my kitchen to see what was underneath. Through three, yes you did in fact read that right, three layers of linoleum, we found hardwood floor! I did a little happy dance right then and there. It was covered with a sticky, tar-like substance but it existed!
My favorite transformation was my kitchen. I hated the linoleum on first sight. But the end result- oh just check it out.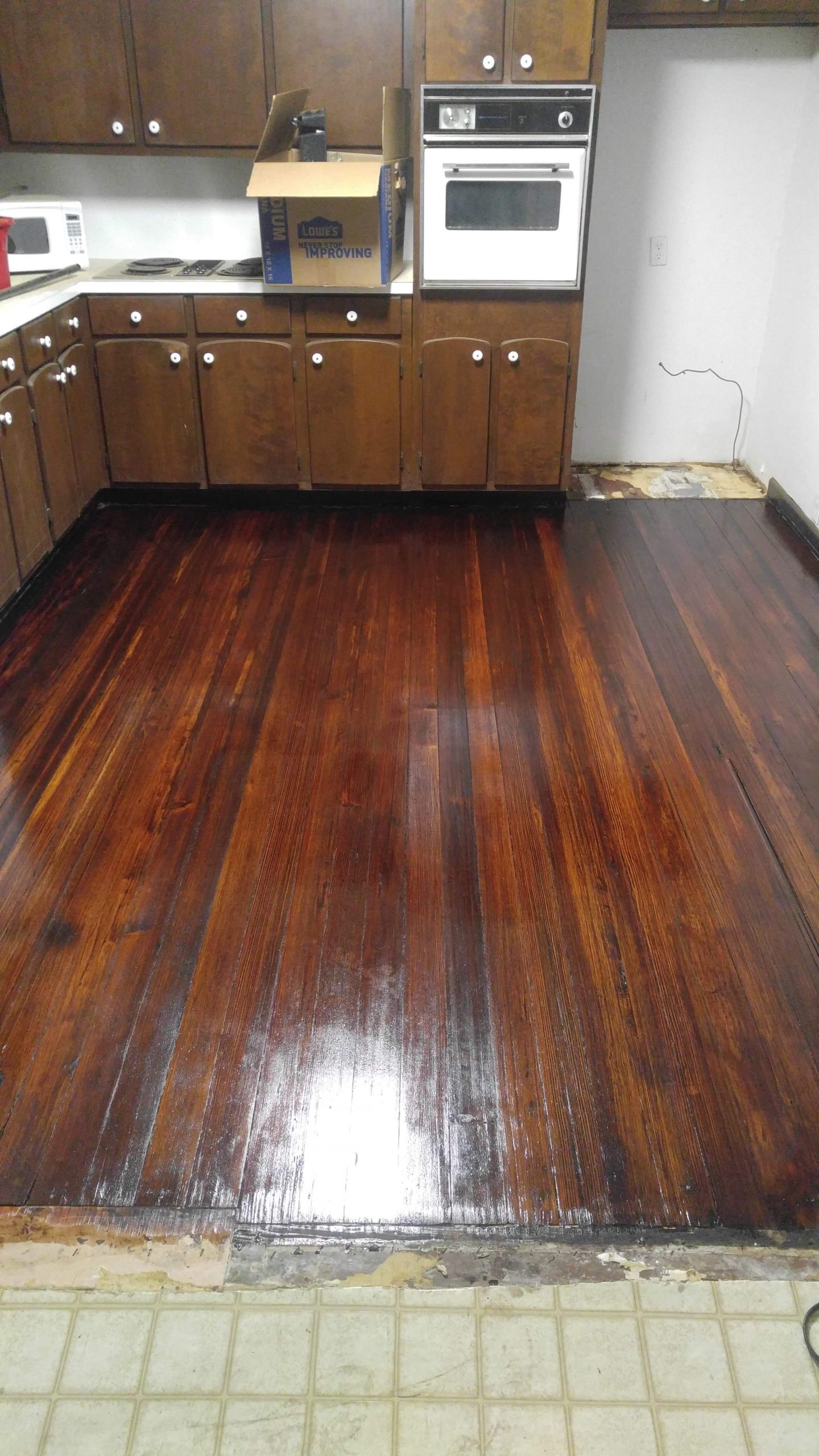 I cannot thank Chris enough for the fantastic work he did on my house in bringing back my floors to their former glory. I know who I will call when I get all three bedrooms redone as well.
I am more than ready to move back into my home after being out for the past 2 1/2 weeks. Next up on my renovation agenda – hopefully – is getting central heating and A/C installed soon! I cannot wait to get rid of the noisy window units.
On the design front: I am on the hunt for the perfect vintage Moroccan/Berber/Boujad rugs that won't make me sacrifice my kidney for payment and then I can decide on the couch.
So tell me – what is your favorite before and after? I am partial to the kitchen and dining room myself but I would love to hear yours!
xx,
Sami