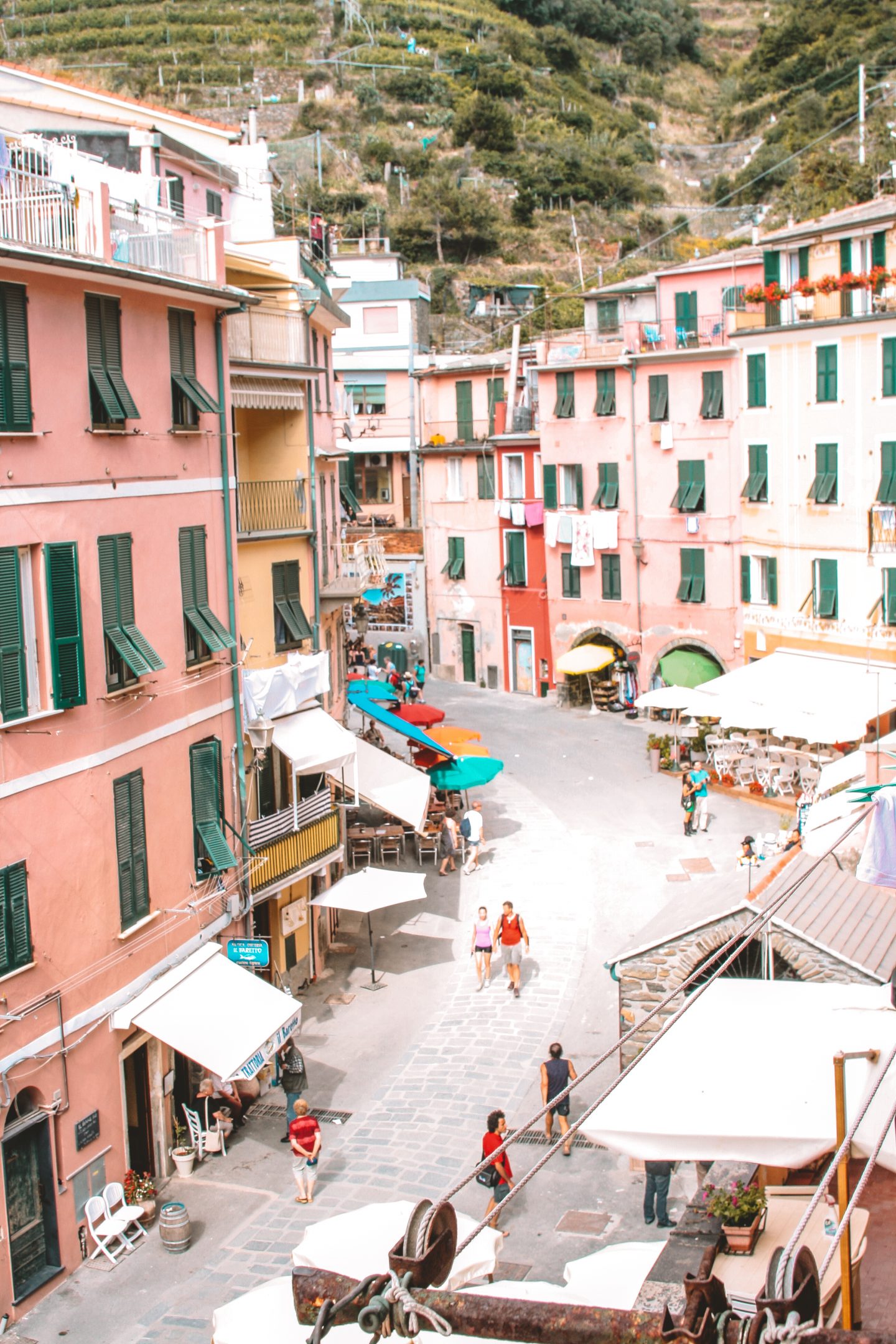 Cinque Terre, the almost-mythical cliffside village towns on the Northern Mediterranean coast of Italy is just as magical as you might expect. I first learned of this lovely Italian haven from a professor while studying abroad in Siena. He said that if we were to visit any other part of Italy, it should be the Mediterranean coast, particularly the area of Cinque Terre. At the time, I was still enthralled with Siena, the medieval Tuscan city I was based in for the month, and I couldn't imagine wanting to spend my time anywhere else. However, my friends convinced me to take a day trip via train and goodness, am I glad I listened. I loved it so much that I went back again two years later!
Cinque Terre lived up to those postcard picture promises. The name translates from Italian to "five lands" and is named because it is comprised of five cities each with their own personality and vivacity. Sometimes the Italian language can be quite cheeky.
Riomaggiore
Manarola
Monterosso
Corniglia
Vernazza
Travel to Vernazza, Cinque Terra, Italy can be arduous and long depending on which direction you come from but the first glance of the Mediterranean's vast blueness made all the weary traveling worth it. The train system in Italy, although somewhat known for its strikes, is quite wonderful. A quick zip from Siena to La Spezia plus a small change to the local train was all it took. About a 3 hour journey from Siena. You may wonder which city you should visit first? Well I have three tips that helps you decide on the best.
---
1. Get those must-keep desktop worthy pictures of Manarola.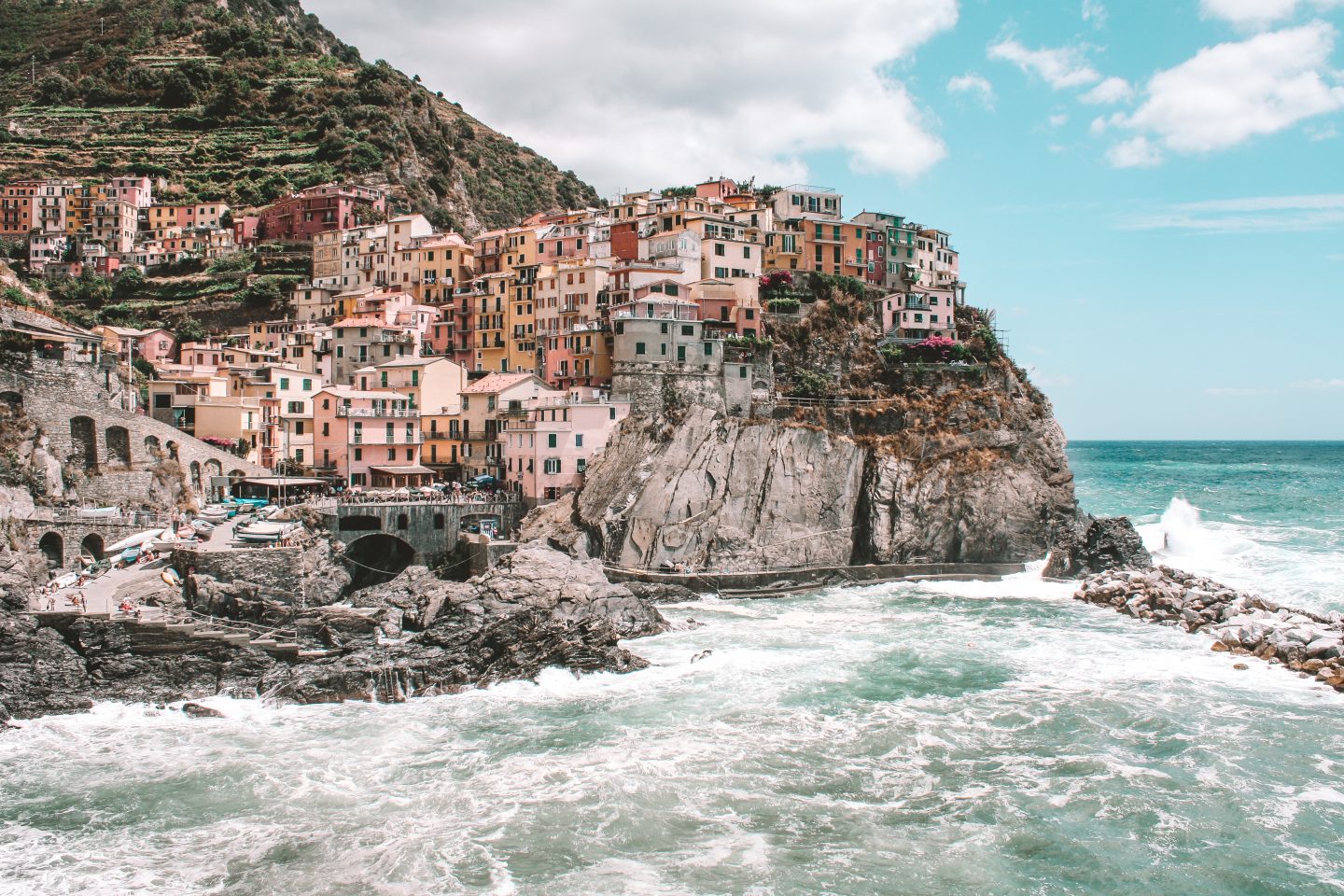 We live in a world where everyone has a camera literally at hands length. Posting to social media, saving for posterity, or nurturing your narcissism – whatever your reason may be, take those epic pictures. From my intense research (and by research I mean my personal opinion), Manarola was the city that truly had that Italian charm. You know, the charm that pulls you in and pinches your checks like my Italian grandmother. Maybe it's the colorful cliff houses, the crashing waves against the rocky shores, or perhaps it has a bit to do with it being the first city of my tour of Cinque Terre but I couldn't stop taking pictures. Coincidentally, I felt Manarola happened to be less touristy if that is possible – it felt very authentic and low key with fishermen working on their boats in the middle of the streets, trucks making deliveries, and Italian guys jumping off the cliffs to beat the heat.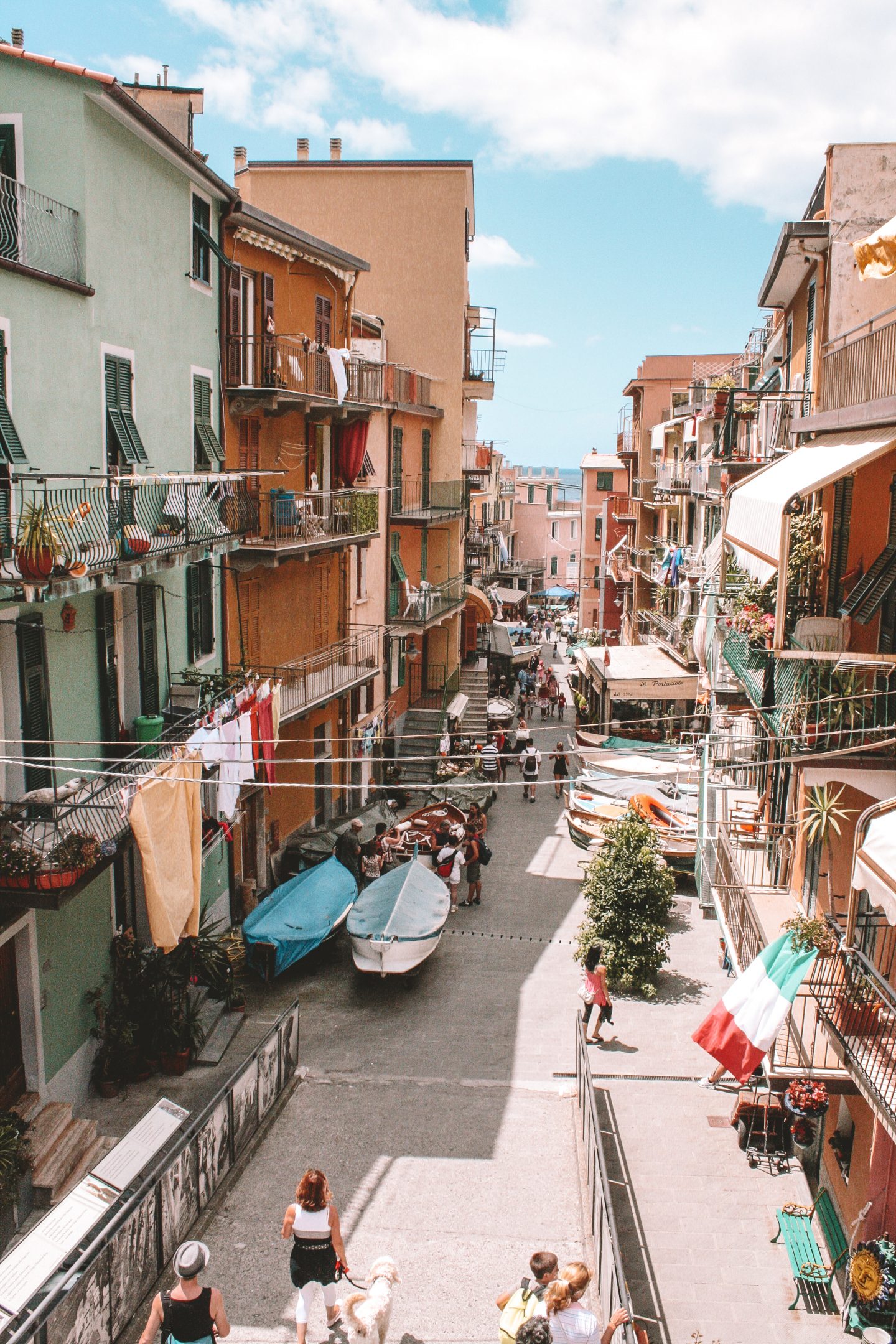 ---
If you are looking to edit your photos without blowing out the color saturation, become a best friend of the blog and get my FREE Lightroom preset!
It's my GO-TO one-click trick!
---
2. Eat, drink, and be merry in Vernazza!
As expected, the food in Italy is fresh, colorful, and worth the 10 hour flight.
Vernazza had some of the best places to eat whether you are looking for dinners with a view or those delicious peach bellinis. Definitely check out Belforte restaurant in the village of Vernazza. This was our first stop after dropping off our luggage at our Airbnb. We were starving and parched, but we trekked up the hills that the cities are known for and had the most perfect drinks and antipasti. We had a few other meals in Vernazza such as gnocchi alla bolognese and trofie pasta with pesto. We finished our meals off with a delicious glass of limoncello or a scope of gelato all was right in the world in that moment.
We also ate the Il Porticciolo in Manarola and our waiter was like an Italian Adam Levine so naturally, I had all the heart eyes for him.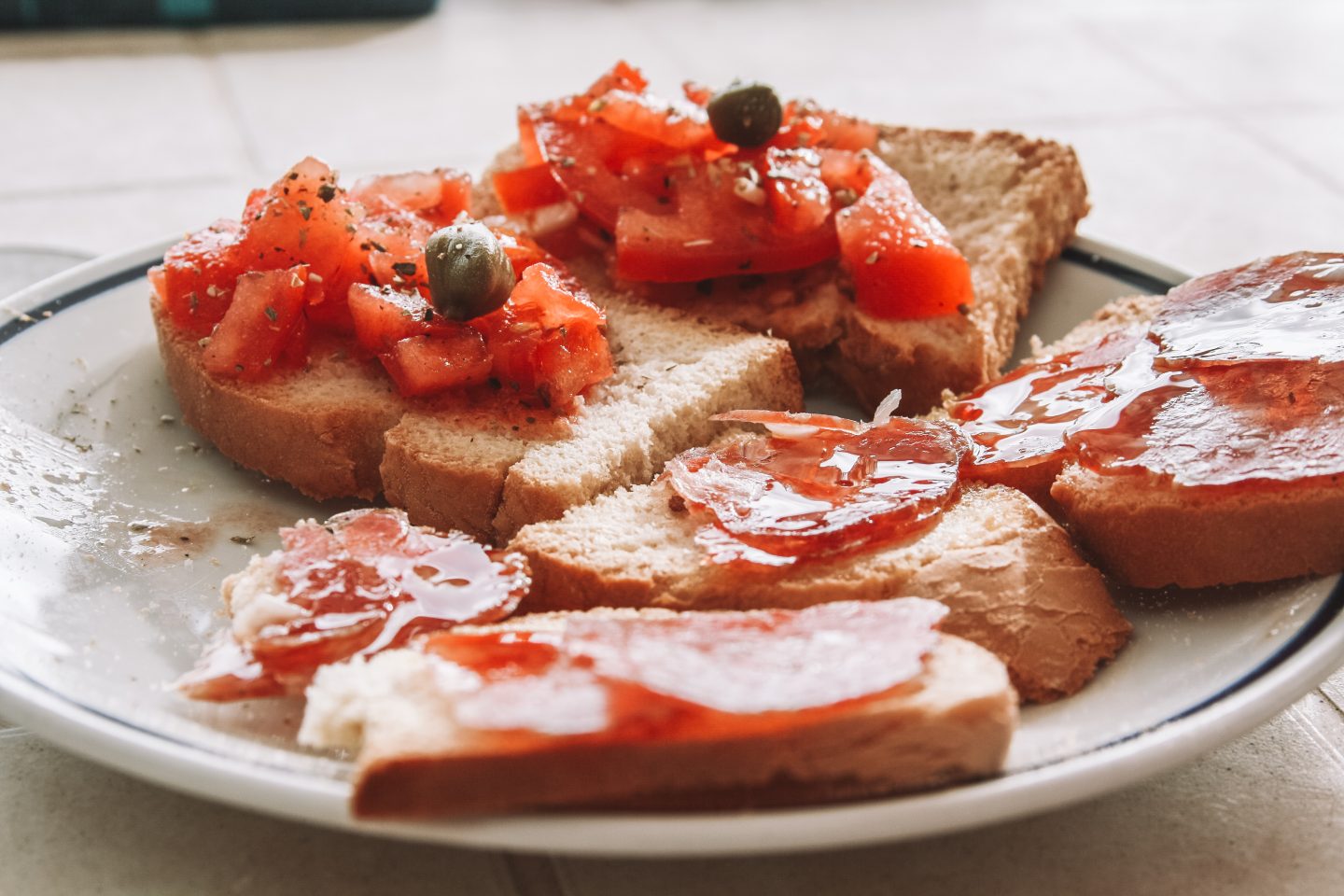 ---
3. Swim in a Mediterranean sea at the beach in Monterosso.
I have been to the beach many a time before here in the US but there was truly no experience like leisurely laying on the beach in Monterosso people watching and taking a warm dip in that clear, blue water. The vast sea of umbrellas in the craziest colors added to the experience and was well worth the small rental fee.
"All you need is some
vitamin sea."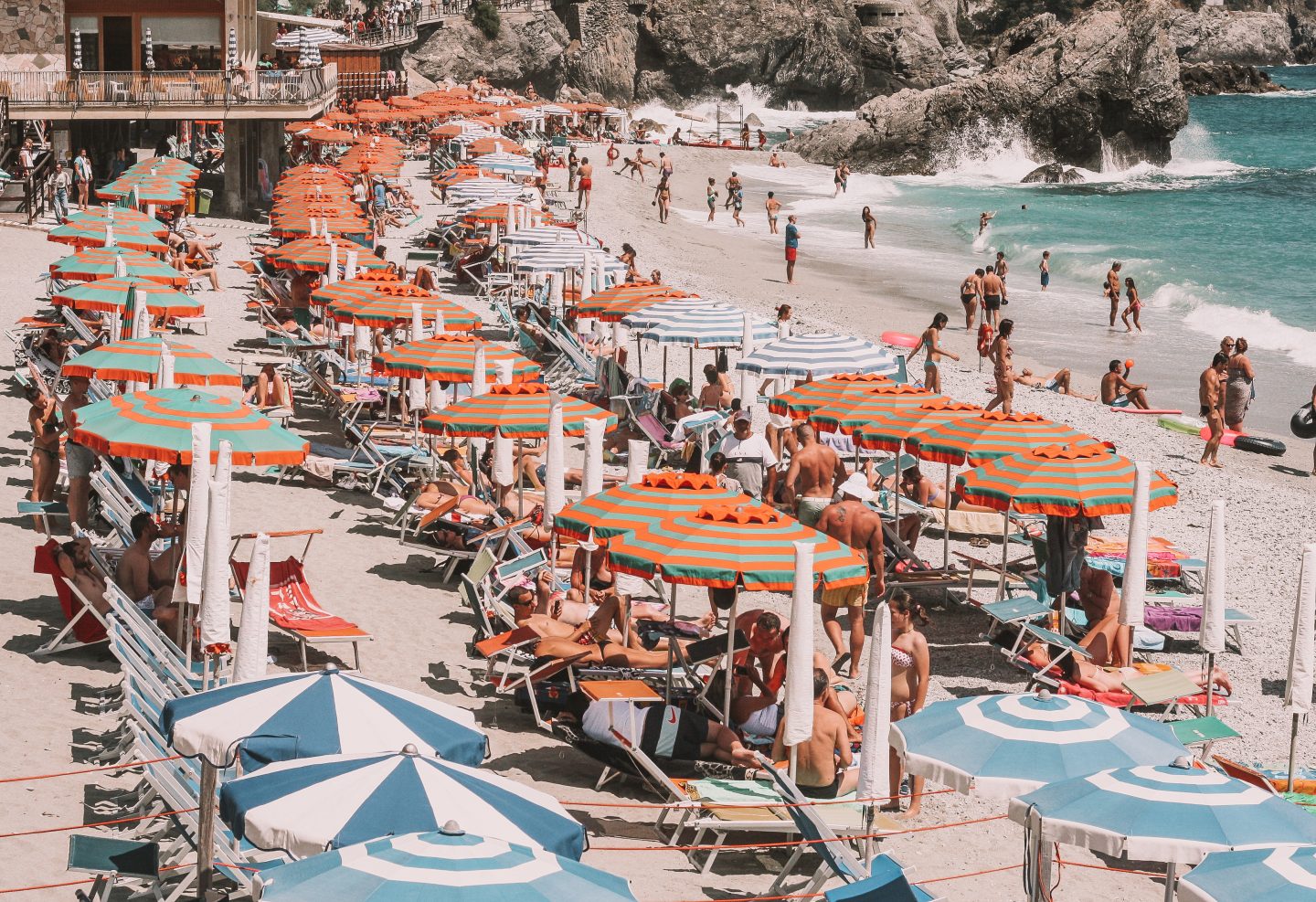 ---
Traveling solo and want to still get incredible photos of yourself so you can remember the places you visit? Check out my tried and true options! I have personally done ALL of these options and I have gotten amazing results! Trust me, I am a photographer. ?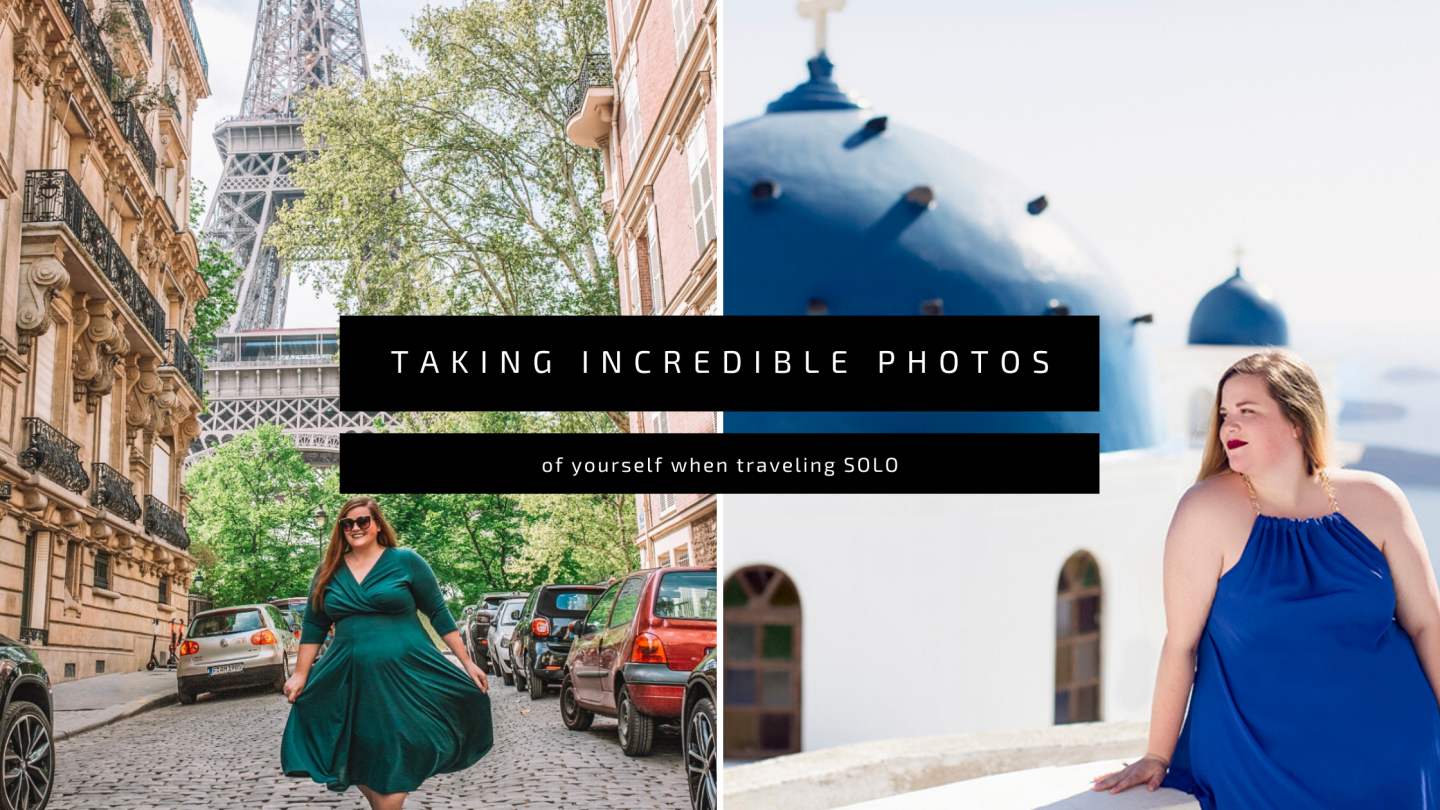 ---
Some other tips for your visit to Cinque Terre
Pack light if you are coming to Cinque Terre. The hills start to feel impossible when you carry a large rolling bag or backpack up to your accommodations in the middle of summer.
Be sure when you purchase your inter-village train tickets that you stamp them on the platform before you board. There are inspectors usually present to check on the trains and let's just say, it's not fun to be on that end of the conversation. (I may or may not have hidden in the bathroom because I accidentally forgot to stamp my ticket.)
Bring a pair of comfortable hiking shoes so that you can hike between the village if that is your thing! If hiking is not your favorite, but you want to experience the beautiful vista and different perspectives, I suggest you take the Via dell'Amore or the "path of love" from Riomaggiore to Manarola.
Relax and find the perfect sunset spot. It's worth it.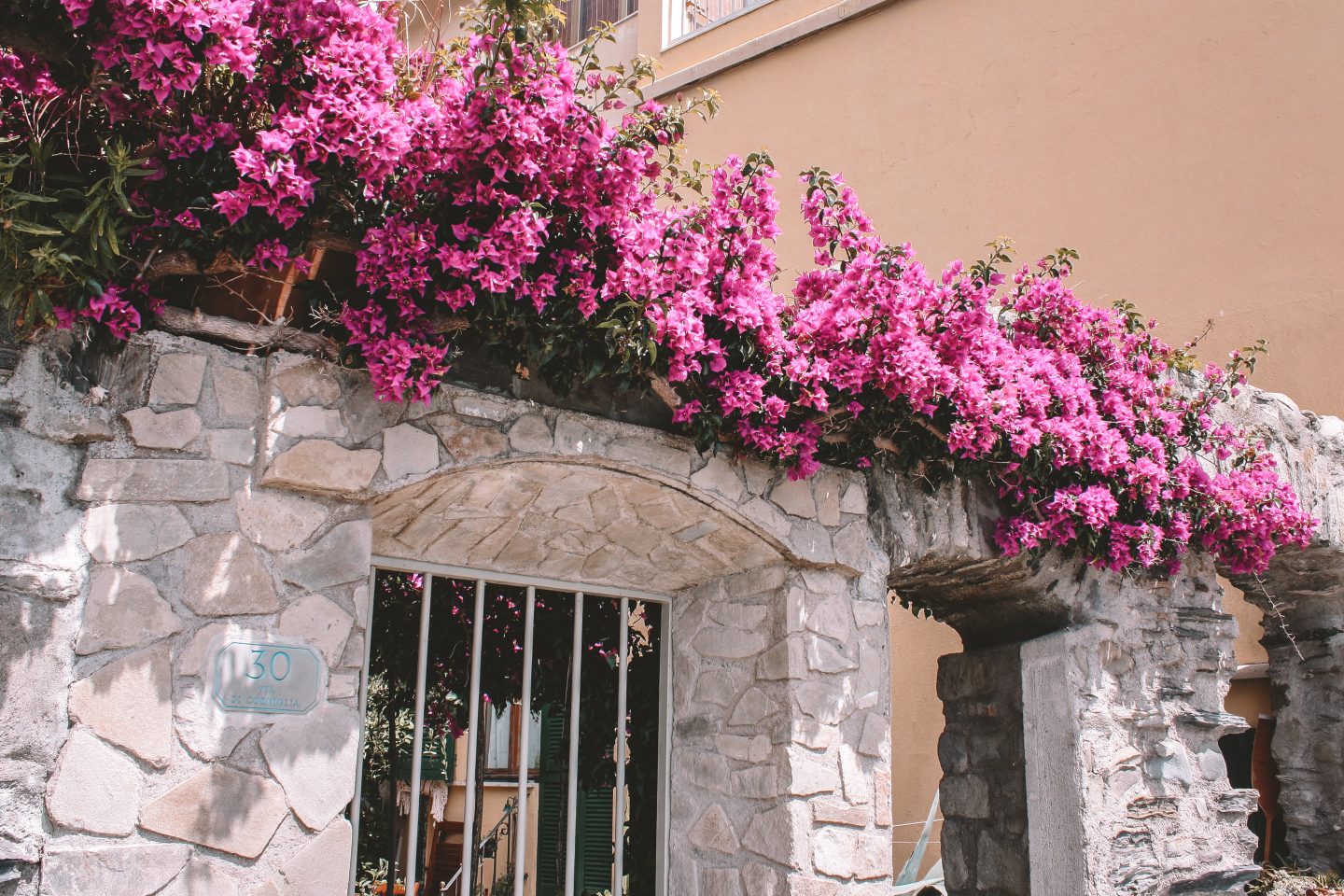 ---
Loved this post? Share it or pin it for later!