What started out as a cancelled trip to Italy due to COVID and the current ban for pretty much any international destinations has turned into a fantastic 9-day road trip through some of America's most incredible national parks. First up is 48 hours in Glacier National Park during the slow season in mid-October.
Listen, is October both the best and worst month to go to to Glacier? 100%. Don't get me wrong, I seriously have enjoyed having the park not crowded at all (despite what everything I have been reading has said crowds were at an all time high). I have loved being able to experience fall colors and then a winter wonderland the next day. But listen, it kind of sucked we could only visit a portion of the Going-to-the-Sun road due to aforementioned weather. Weather is unpredictable and can be a huge butthead sometimes and ruin things. But I am an optimist and I truly think snow makes everything a little more magical.
Am I already planning a summer trip back in the future? You better believe it. Always leave something left for a revisit as my moma says.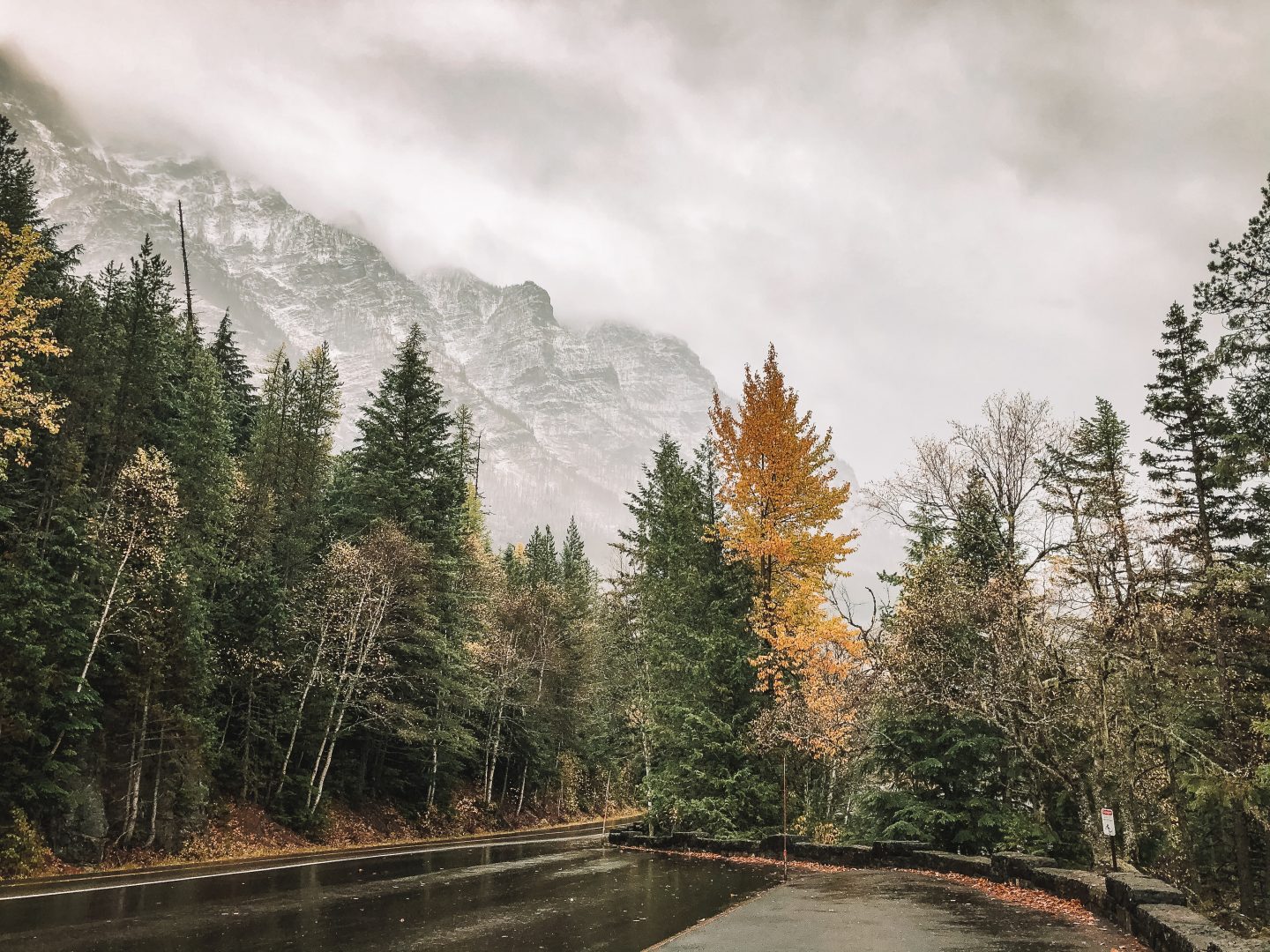 Info about Glacier National Park
Location: West Glacier, MT
Size: 1,000,000 acres / 4000 sq km
Annual Visitors: 3 million+
Established: 1910 as a National Park
Visitor Centers: Apgar Visitor Center (visitor center open Mid-May thru September)
Entrance Fee: $35 per vehicle; $70 annual pass (or $80 for America the Beautiful Pass)
How to get to Glacier National Park
There are a pile of ways to get to Glacier National Park – whether you want to pay a lotta $ and have a short drive or pay a good price on a plane ticket and have a little road trip. We chose the latter option and flew into the capital city of Helena, Montana. We weighed costs on flights, car rentals, overall road trip route, and our desire to just see more of the state. It was seriously the best decision! The views on the way up from Helena were fantastic. If you are able, I definitely recommend you do the 3ish hour drive. Renting a car from Alamo was VERY convenient at the Helena airport and we got to see some of the most jaw-dropping sights.
Montana, oh beautiful, natural Montana is everything I could have imagined and more. I seriously understand the hype. Some may have reservations that it is as picture-perfect as you can expect and believe me when I say, it seriously is magical. I can understand that you may not know me at all but these pictures do it justice.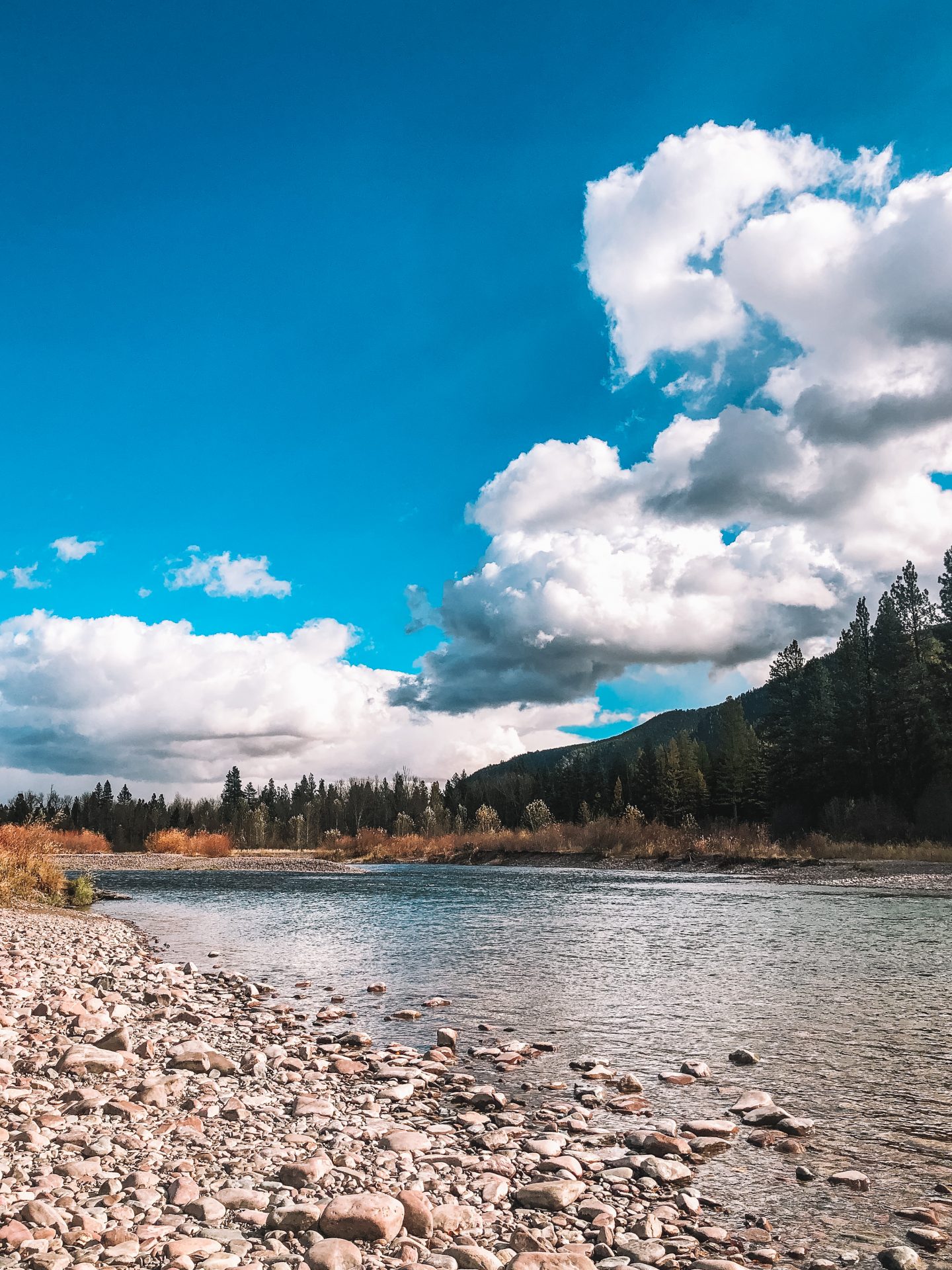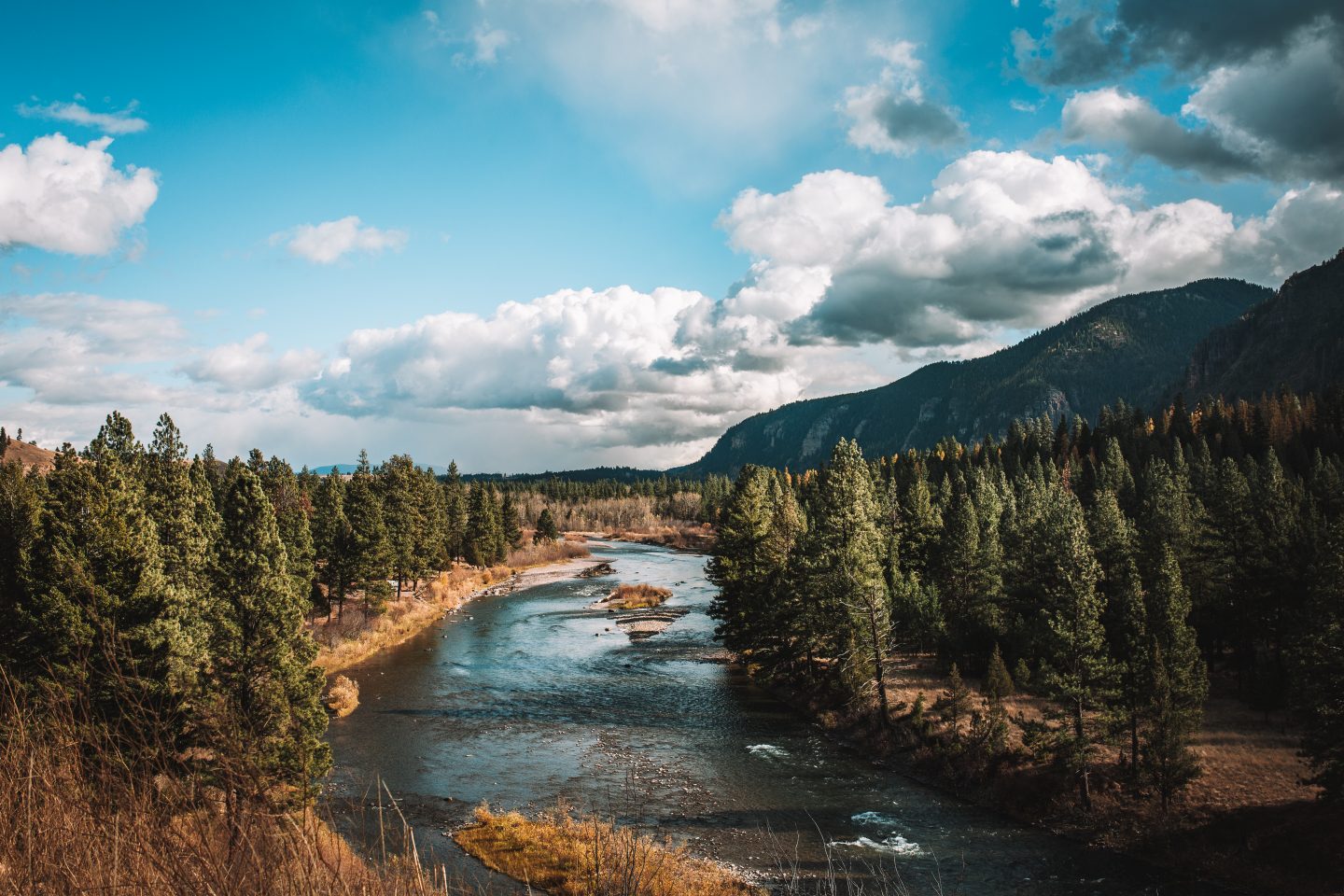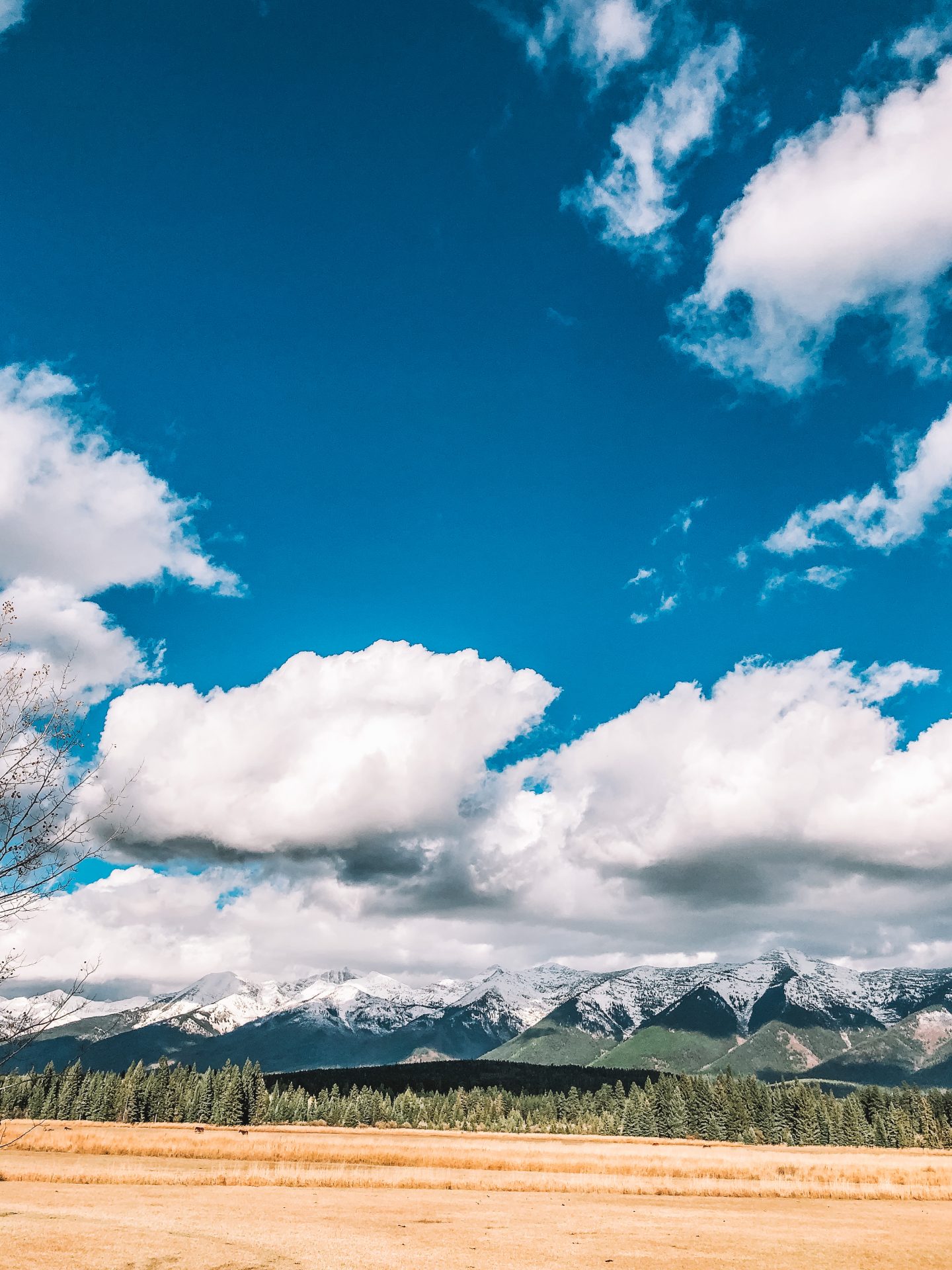 But if you are not into driving more than you have to, there is Glacier Park International Airport (FCA) that is only 30 miles from the west entrance of Glacier National Park. They have several car rental options there for you to choose from as well!
---
Where to stay near Glacier National Park
We quickly learned that coming in the off-season does have another downside: everything closes up for 6 months of winter. But honestly, it was not bad finding accommodations. We ended up staying in Kalispell, MT at the the Holiday Inn Express which was cheap (~$90/night) and really nice! It was only a 45 minute drive to the west entrance of Glacier National Park. I liked Kalispell because it had a lot of food options, a Walmart so we can purchase anything we didn't want to pack, and gave us an excuse to travel through some cute towns!
---
If you are looking to edit your photos without blowing out the color saturation, become a best friend of the blog and get my FREE Lightroom preset!
It's my GO-TO one-click trick!
---
48 hours in Glacier National Park
Now on for the good stuff: what I recommend for your visit to the park. Due to the weather issues, we were very limited in our ability to explore a lot. There are two main things we did and loved!
Lake McDonald/Apgar Village
Known mostly for the colorful stones in the lake, Lake McDonald is a must-see no matter the weather because the views are spectacular. Plus the lake is VERY large. Snow-capped mountains, pebbled beaches, and even fall colors if you time it right! There is a great floating dock located right near Apgar Village access and it's perfect for those "in-the-lake" photos even when the water and weather are too cold!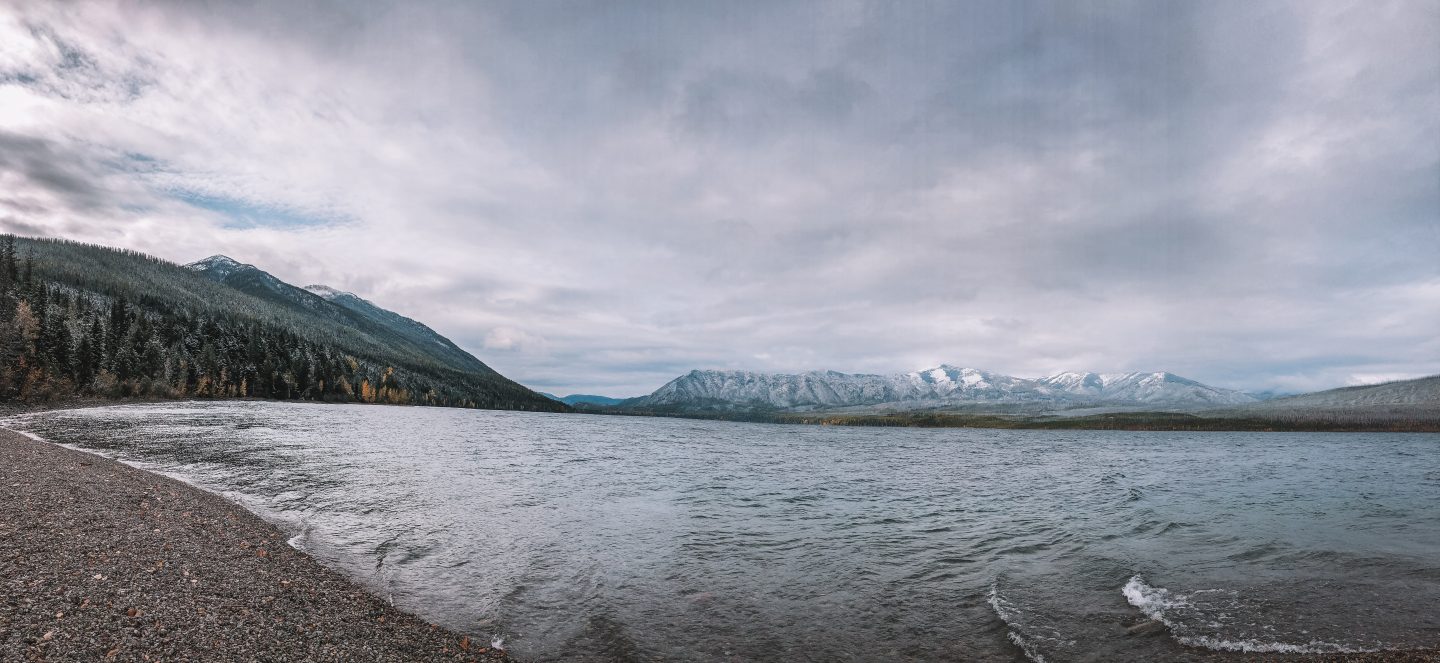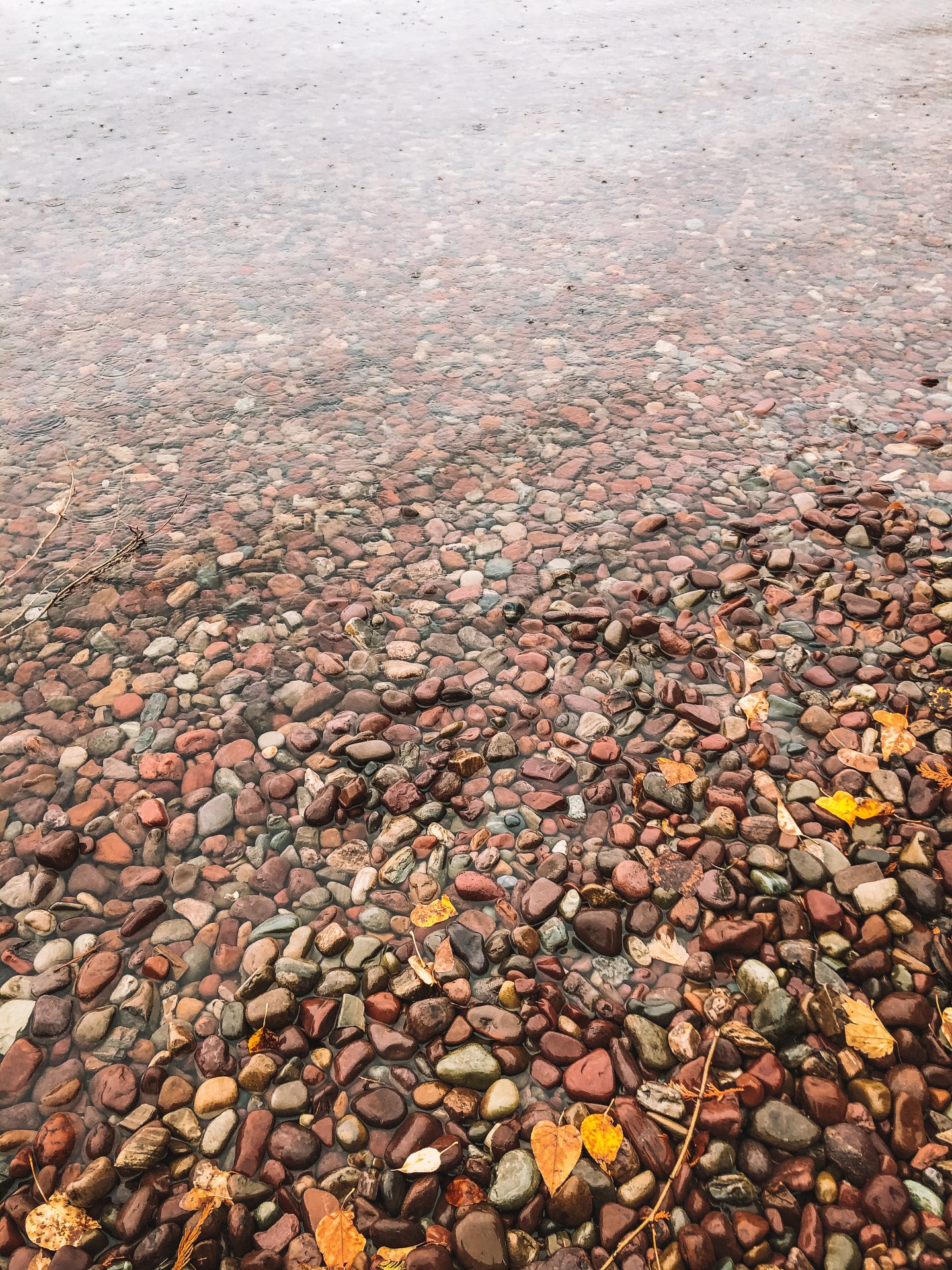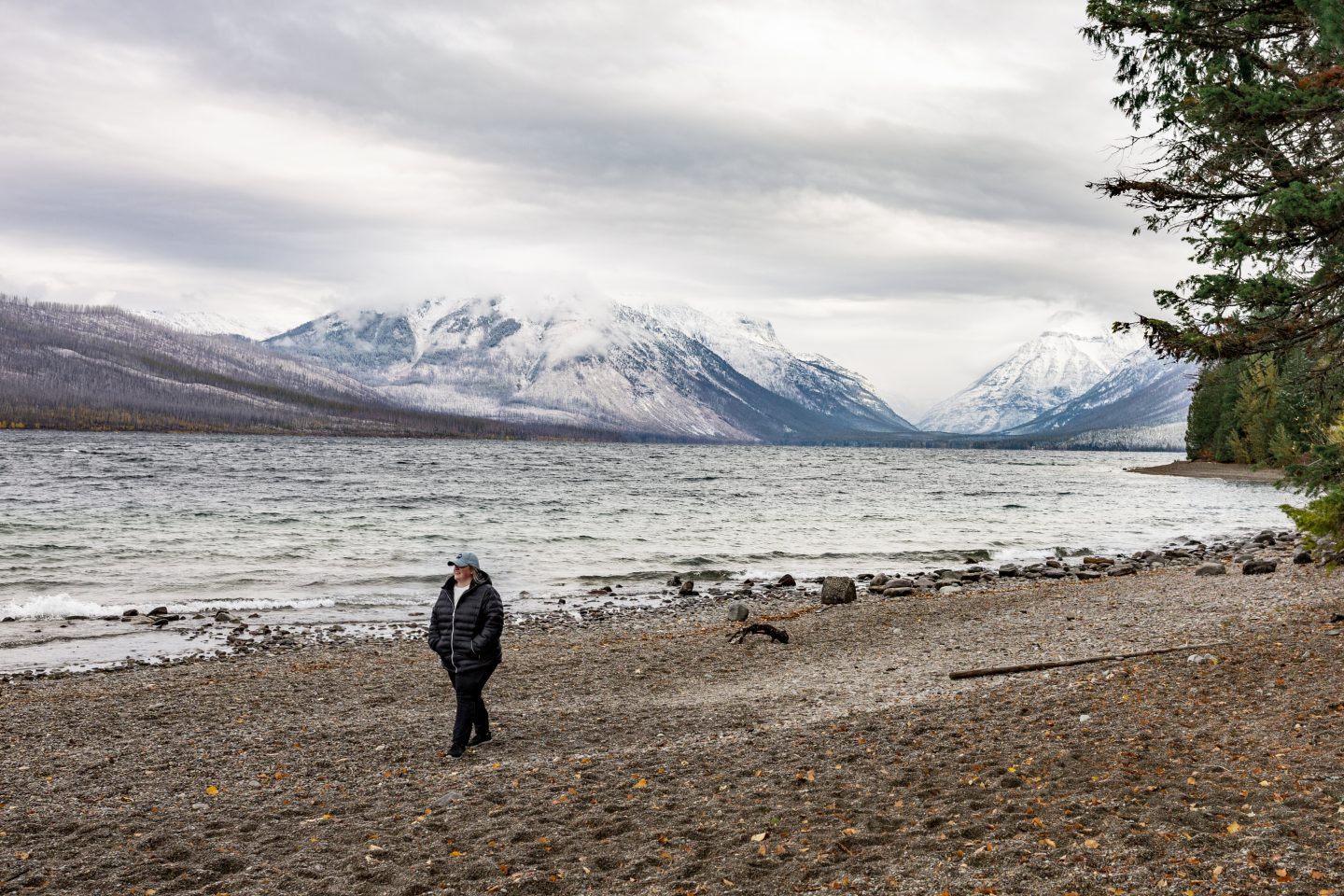 The main access point we used was Apgar Village but there are a few stops along the most famous drive in the park, Going-to-the-Sun Road.
Going-to-the-Sun Road
We were only able to complete about 16 miles of this famous 50ish mile road, but what we did get to see was great! We took advantage of all of the pull-over areas, especially the Cascade Falls. The color of the water was so pretty even in the rainy/snowy weather we experienced! Take every road you have available and you will surely stumble upon something gorgeous. Pinky promise!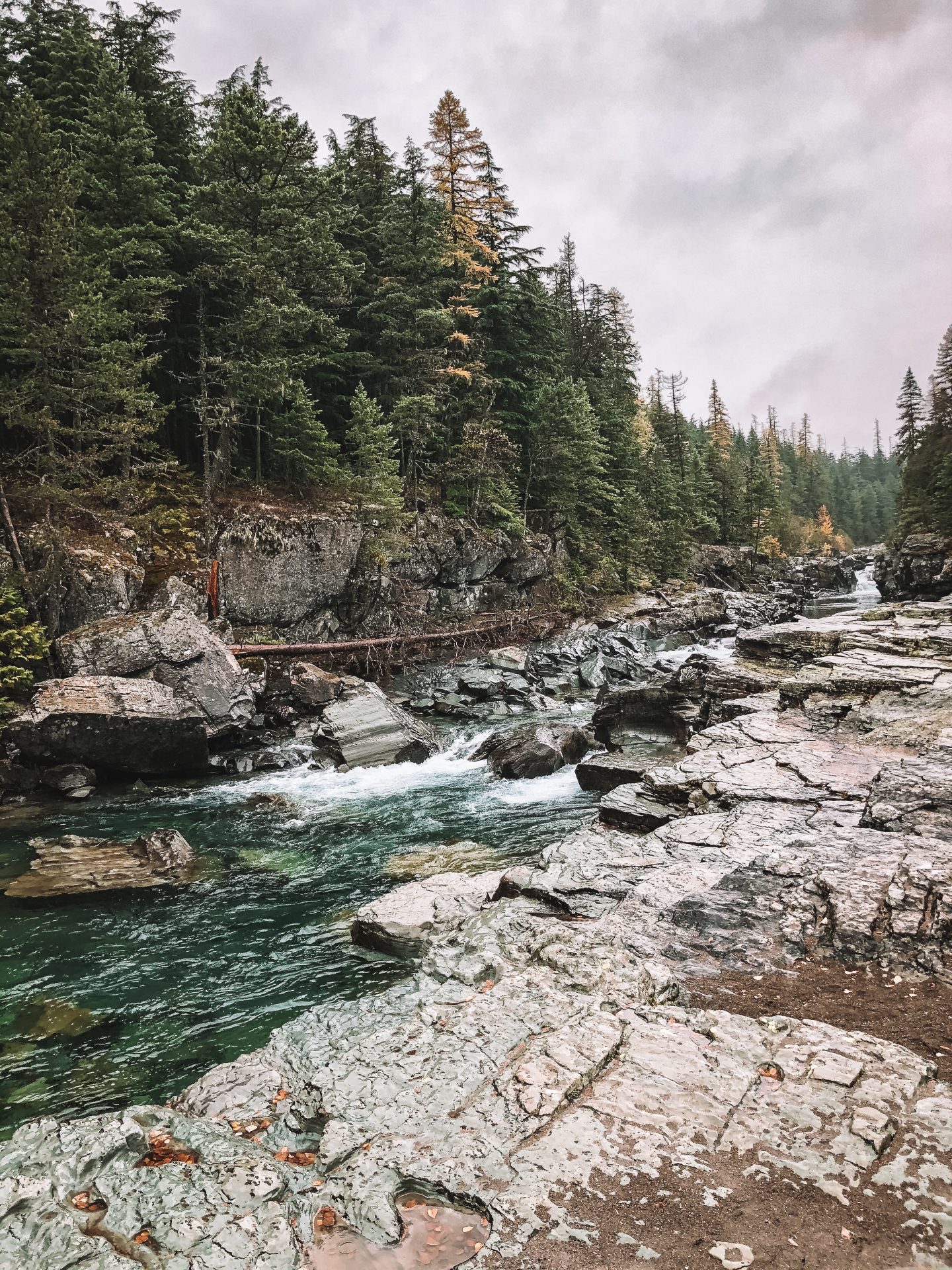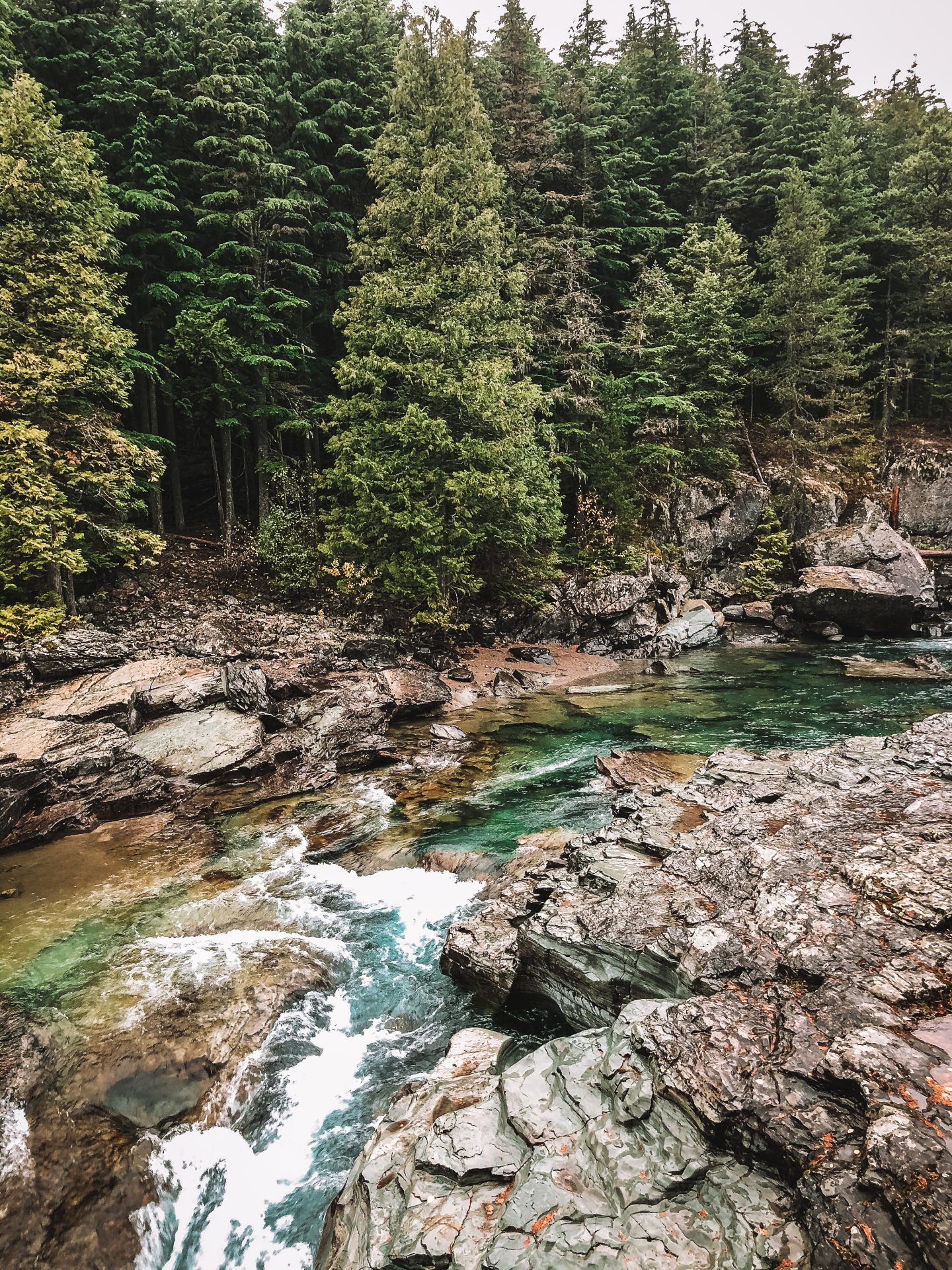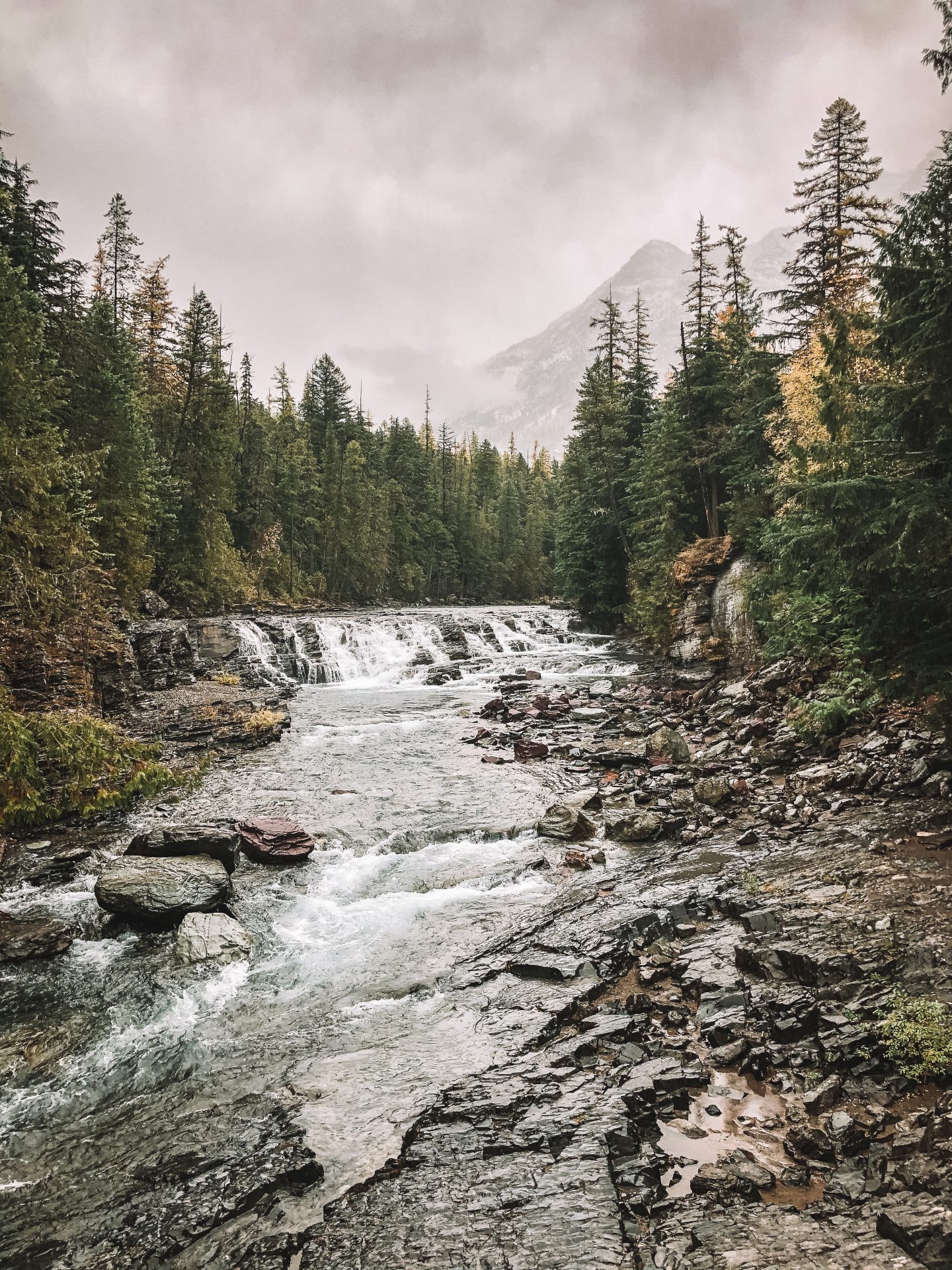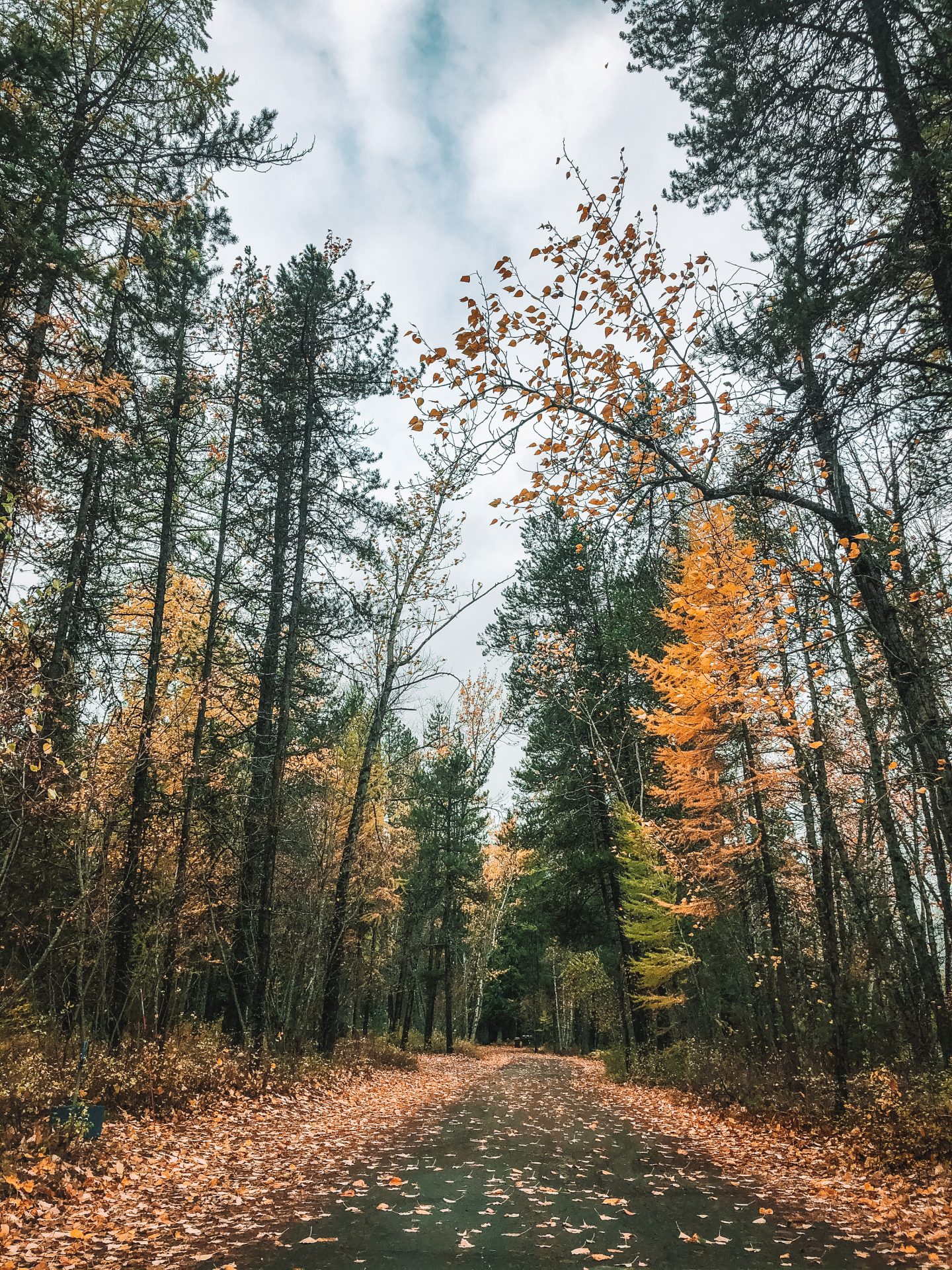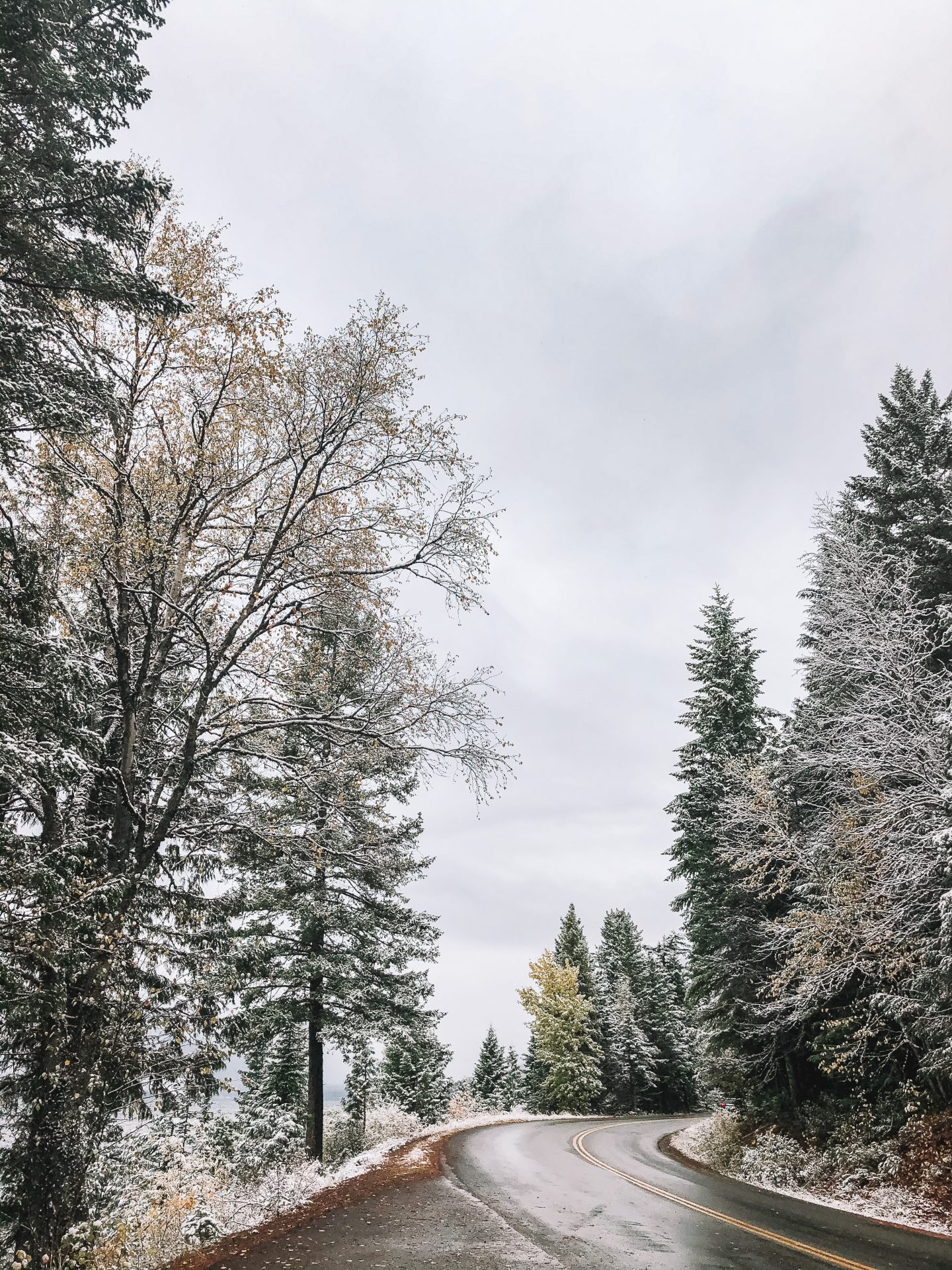 Be sure that when you are in the area, you also check out the antique stores and the downtown area in Columbia Falls! We also really thought that nearby Whitefish town had the cutest downtown.
---
Loved this post? Share it or pin it for later!