Have you ever wanted to find things to do in Tallahassee with kids? Or are you flying solo for a weekend break? Tallahassee, Florida is a college town that packs a punch. Mural hunting, local art galleries, and delicious mom-and-pop restaurants are just the tip of the iceberg when it comes to this cool town! This city is full of so much vibrancy and life! Check out this Tallahassee travel guide with my recs of 5 things to do in Tallahassee, Florida!
1. Start your morning off hunting some colorful murals
Railroad Ave. + Gaines St. cross area
If you know me, you know I am ALWAYS on the lookout for a good mural (or 10) when I research a new city. It's literally one of the first things I look at when I begin my google/Instagram search. I am such a huge fan of all public art because I believe it shows the heart of the cities I visit – the native talent! The capital Tallahassee, Florida did not disappoint one bit! What started out as a hunt for a few specific ones that I found via my research turned into a treasure trove of color and styles that I literally stumbled upon (or more like drove past and banged a U'eyd!)
I am sure if you go to this college town capital, you will find even more just by driving around other areas especially near the college. The area had so much vibrancy and I wish I had explored more but I had an itinerary in mind and my nephew and niece traveling that were on a nap schedule! I was so impressed with the ones I found because they varied in style, color, and themes. And did I mention COLOR? It was a rainbow explosion which MAKES a mural in my opinion. And makes an even better Instagram post, too if we are going, to be honest with each other. But without further ado, check out my suggestions on where to find the best Tallahassee street art WITH addresses!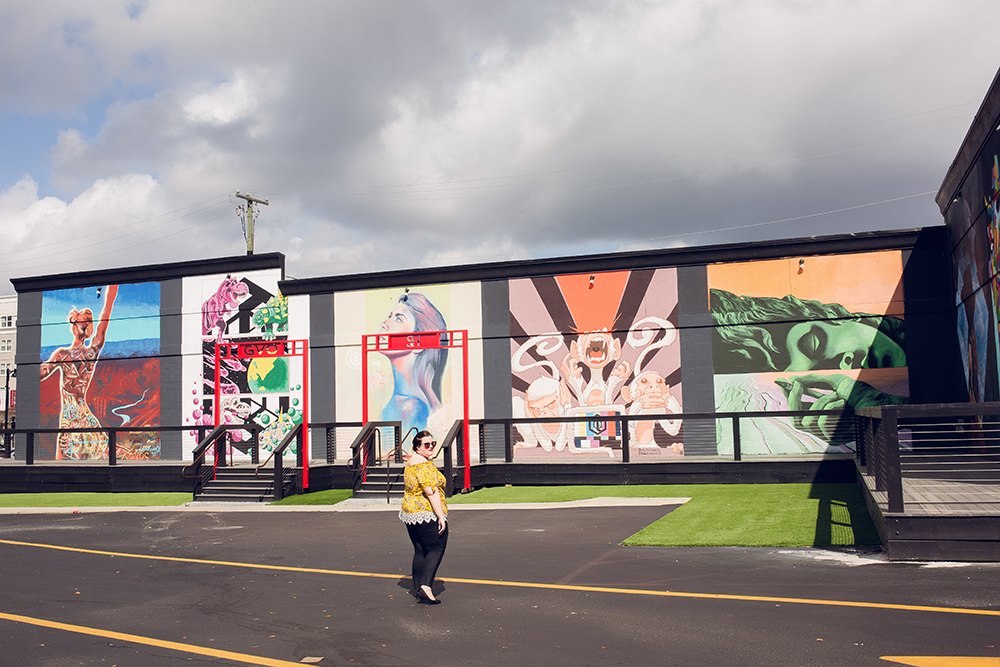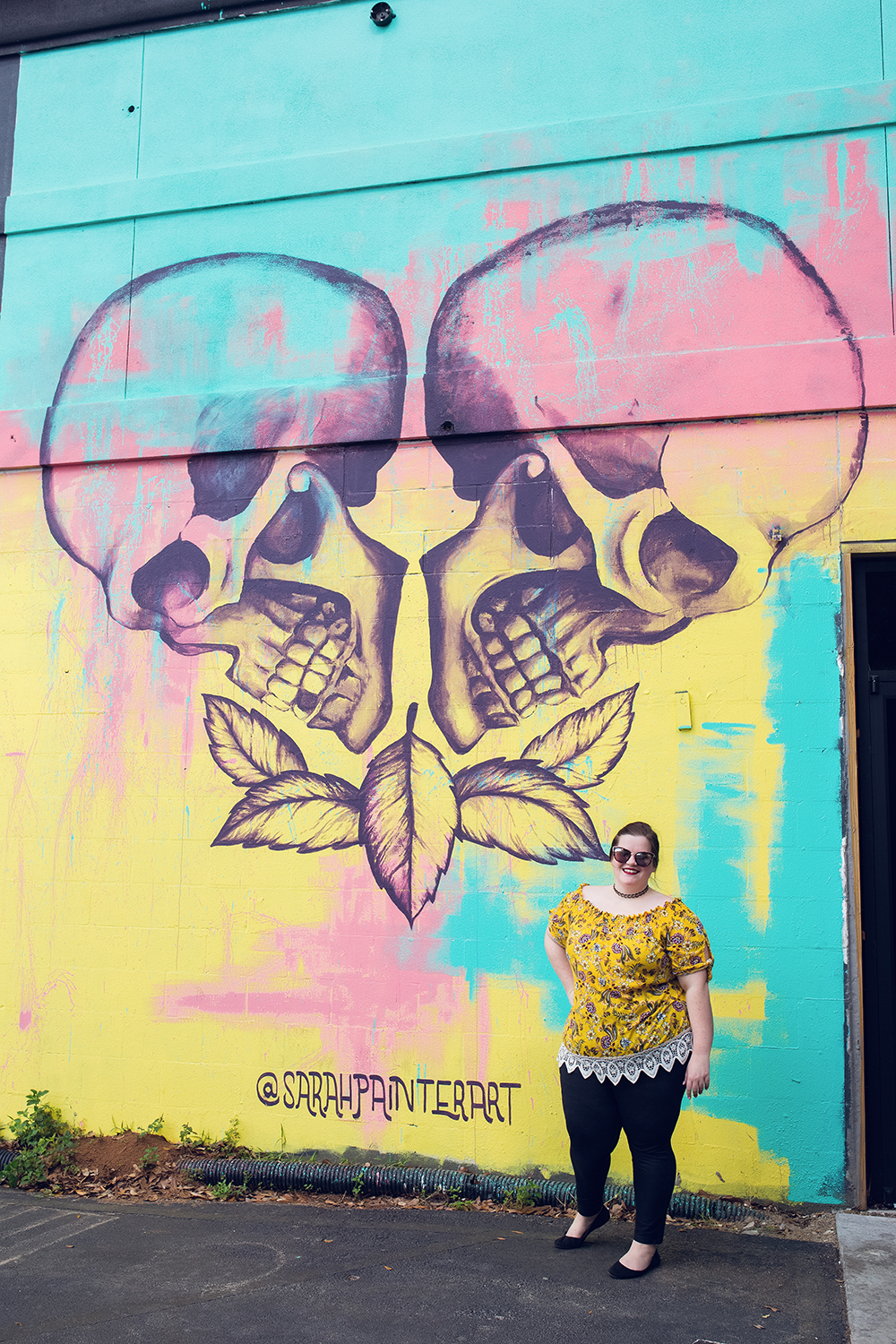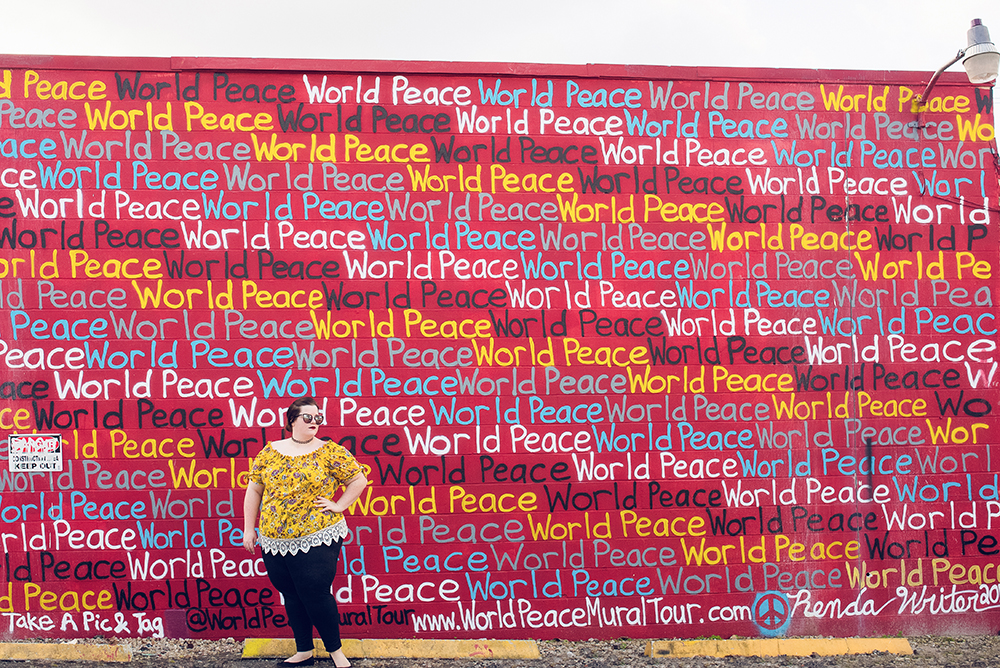 2. Visit Alfred B. Maclay Gardens State Park
3540 Thomasville Rd, Tallahassee, FL 32309
Living in the South, you never know what the weather will be like in February. We have had such a mild winter that the flowers have been blooming so very early! This worked in my favor for my trip because I had wanted to visit Alfred B. Maclay Gardens State Park which has tons and tons of flowers. I wanted a colorful explosion not only to see and smell them but mostly for photos. Obviously. Apparently, you can also canoe the lake or even hike and bike around the 5 miles of trails but let's be honest – those are not really my forte. But flowers and pictures, yes, they are my jam. Everything was so very green with pops of reds and pinks. There were camellias and gardenias but they were the ugly-stepsisters to the real star – the Japanese Magnolias. They are the pink/purple cousin to my personal favorite flower, the lemony white magnolia that blooms in the South and smells DIVINE. The ever-beautiful parasite Spanish moss was hanging from the trees which is something I adore. Winding paths, reflecting pools, and gorgeous weather made my spring visit to Alfred B. Maclay Gardens State Park perfect.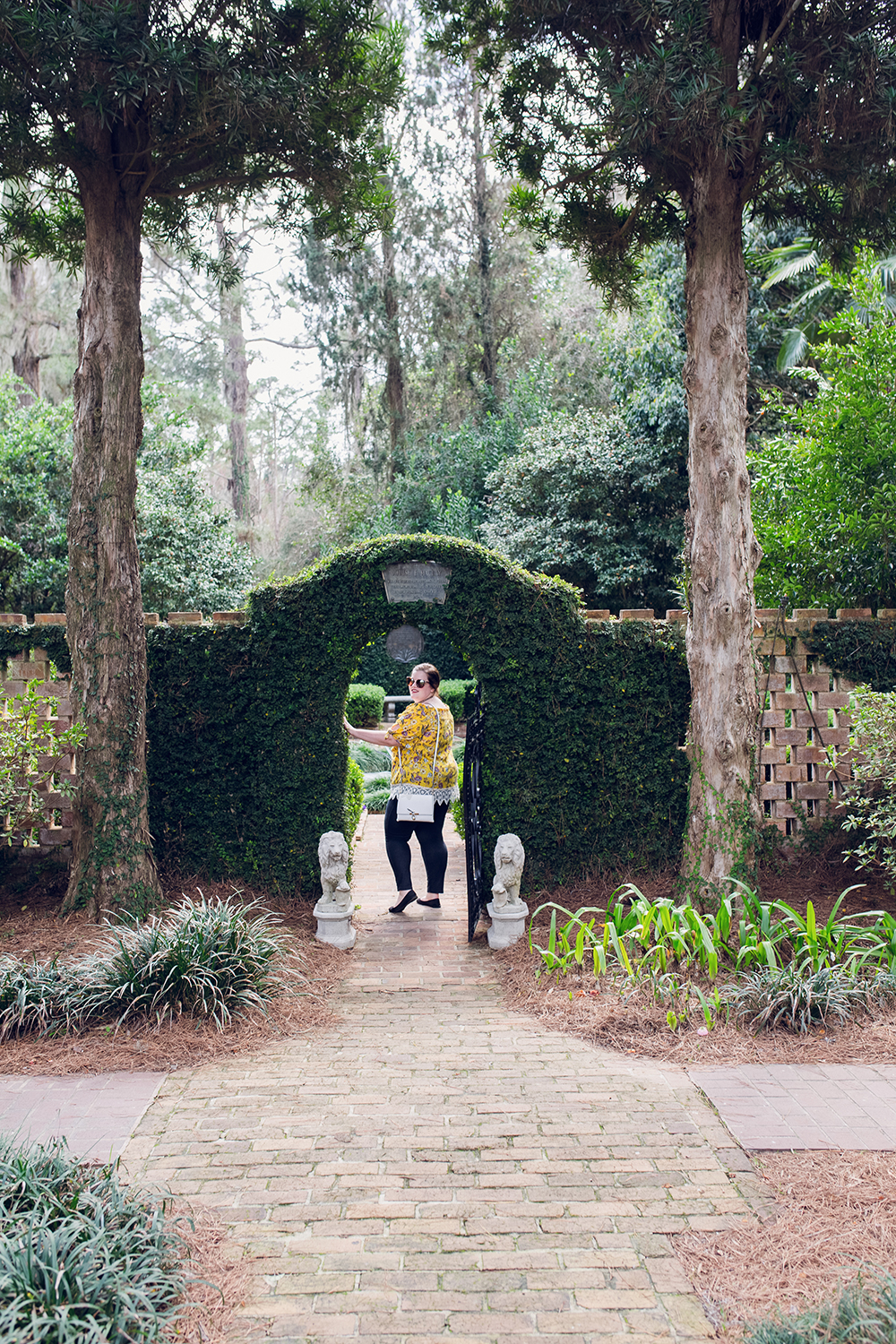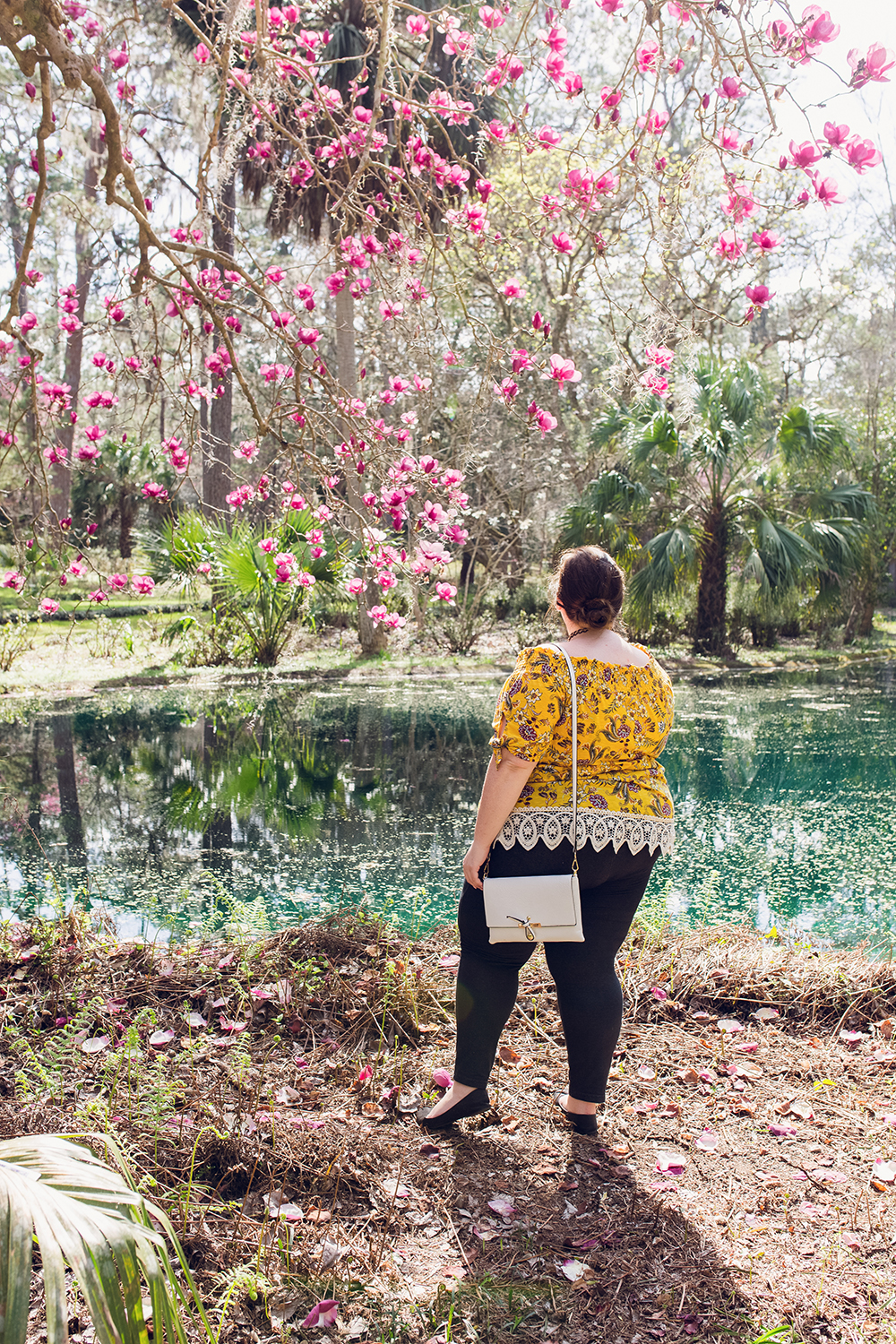 3. Eat a yummy Cuban lunch at Gordo's
1907 W Pensacola St, Tallahassee, FL 32304
This quirky restaurant has the tastiest Cubano sandwich, a great vibe, and loud music – exactly what you would expect from a college town eatery. The Gordo's special sauce (which you eat with fries and whatever you want) is next level. My niece was practically drinking her sauce! Be sure to try some of the Cuban appetizers. I had a potato ball and empanada and y'all, it was so good!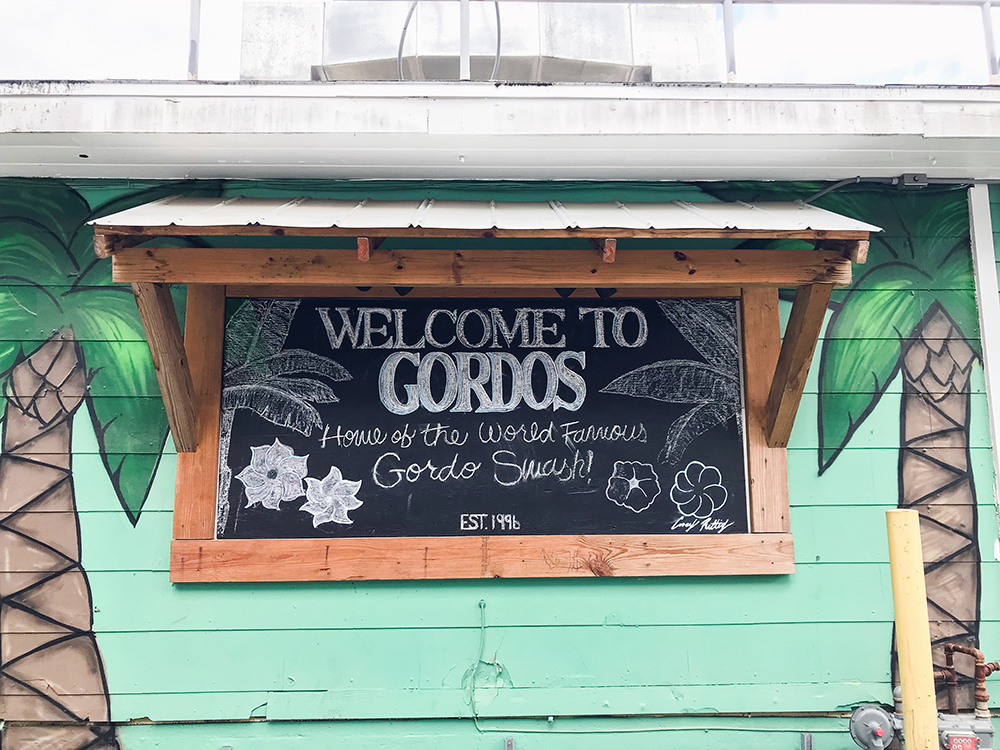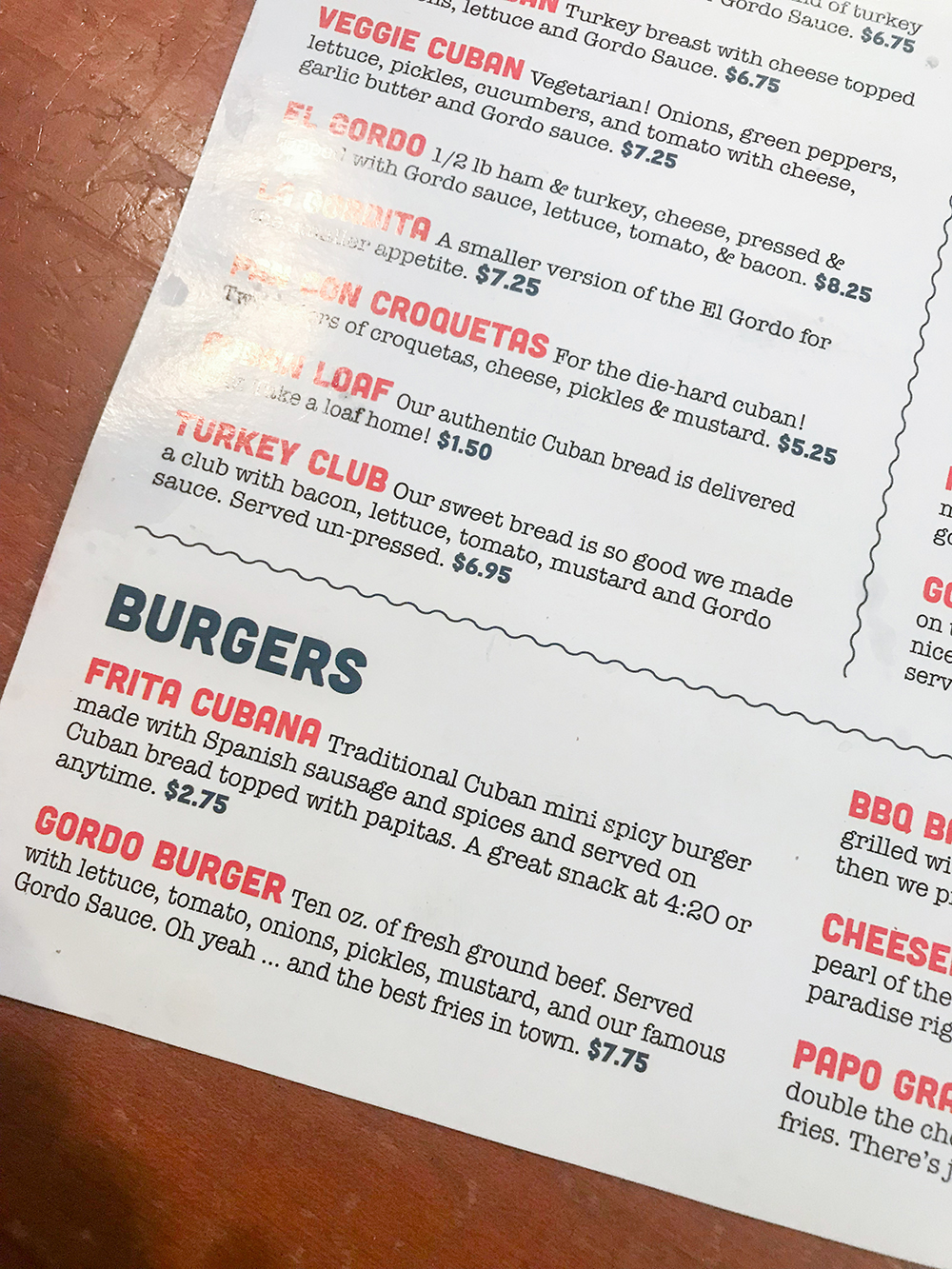 4. Check out Railroad Square Art Park local boutiques and art galleries
602 McDonnell Dr., Tallahassee, FL 32310
A cute little circle drive full of colorful warehouses, kitschy art galleries, as well as some local boutiques. But wait – there is more! A crystal shop, a brewery with a beer garden, a barbershop, and a thrift store are just some other additions in this groovy little district! Be sure to visit this little area on First Friday for a gallery hop or maybe check it out on Second Saturdays when the shops are all open for browsing! Walking around the little road is quick and easy!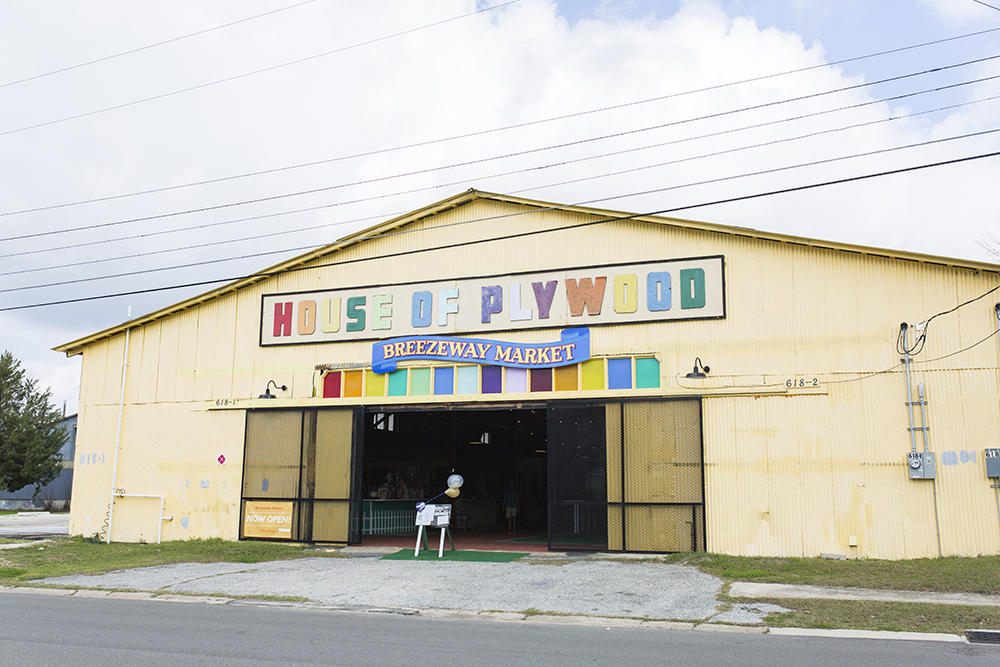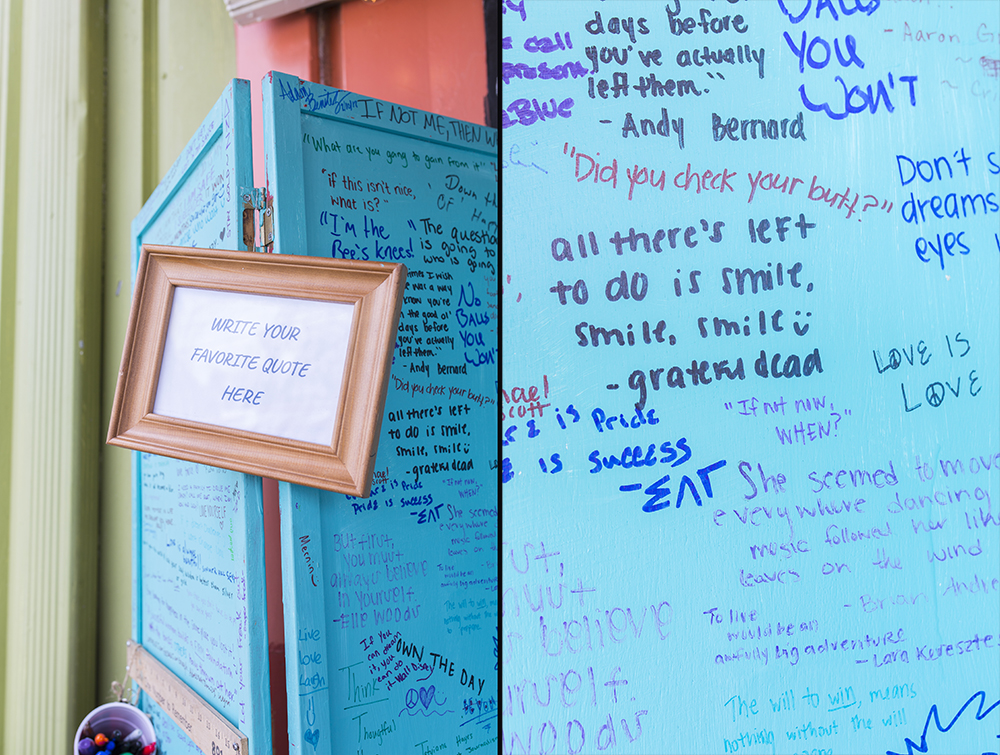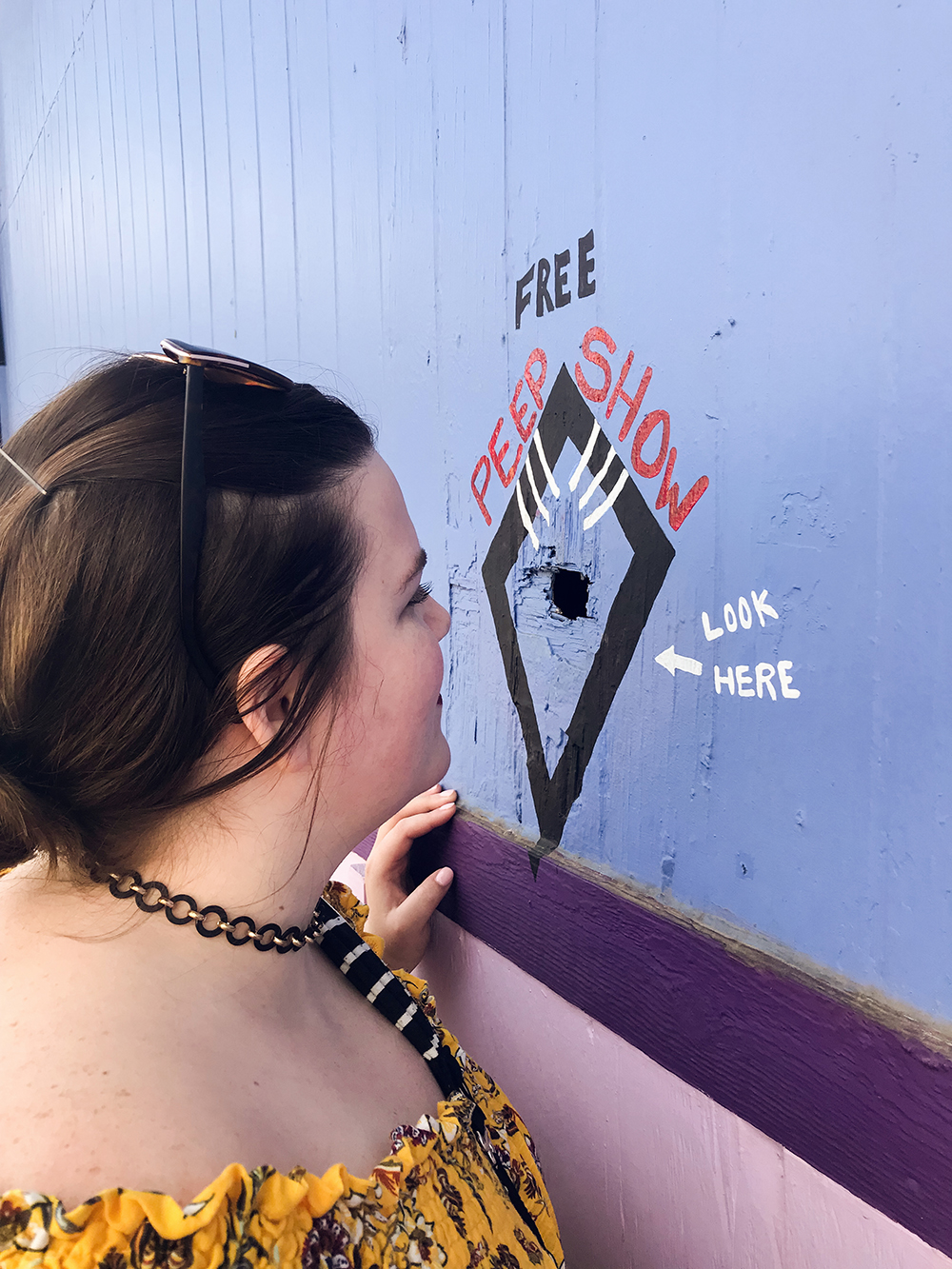 **BONUS: Go in the spring to the Arti Gras parade!***
Kids activities, art exhibitions, live music, and delicious treats – oh my! Full of Tallahassee personality, you don't want to miss this event! This year's brass band was full of so much energy everyone just had a major jam session!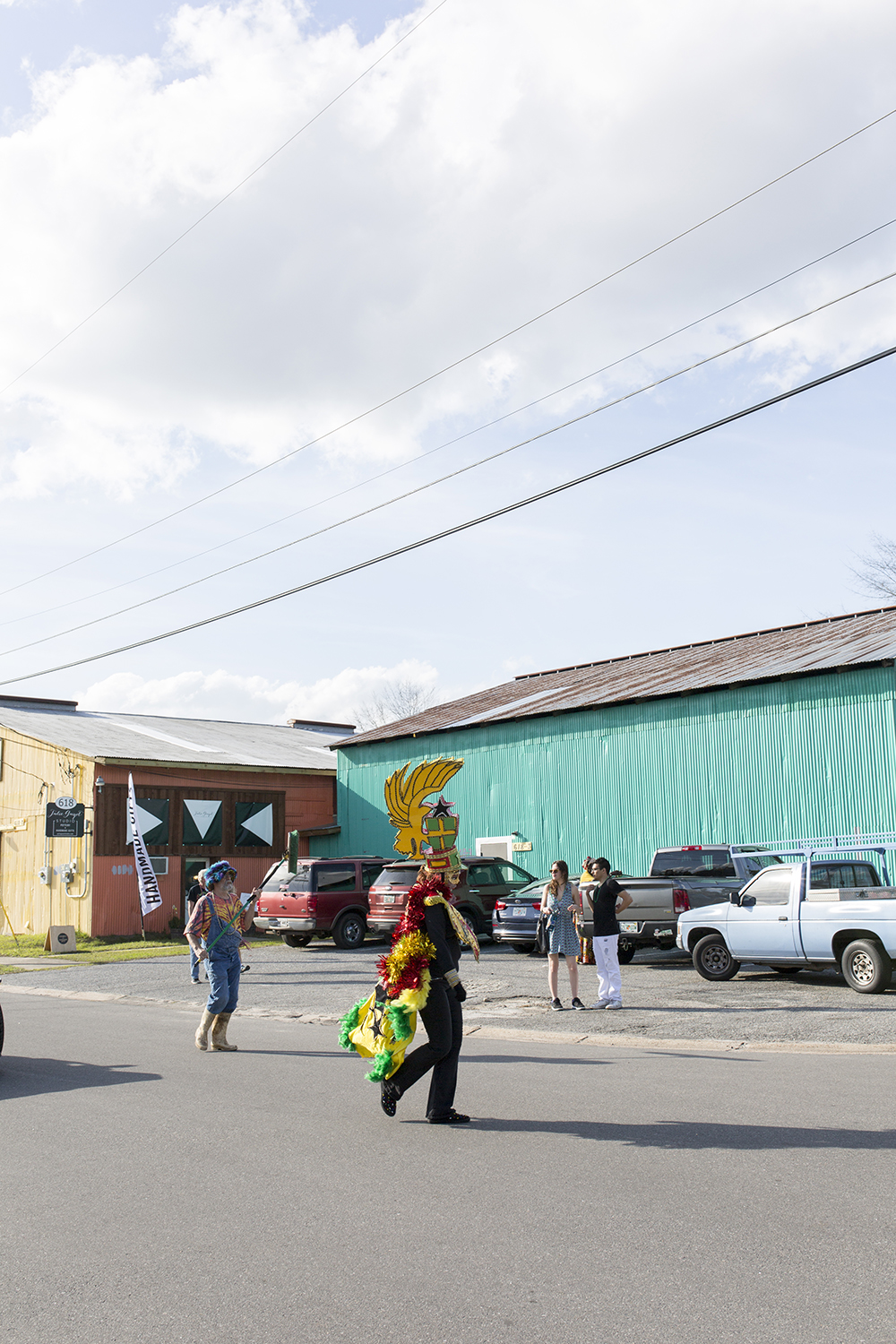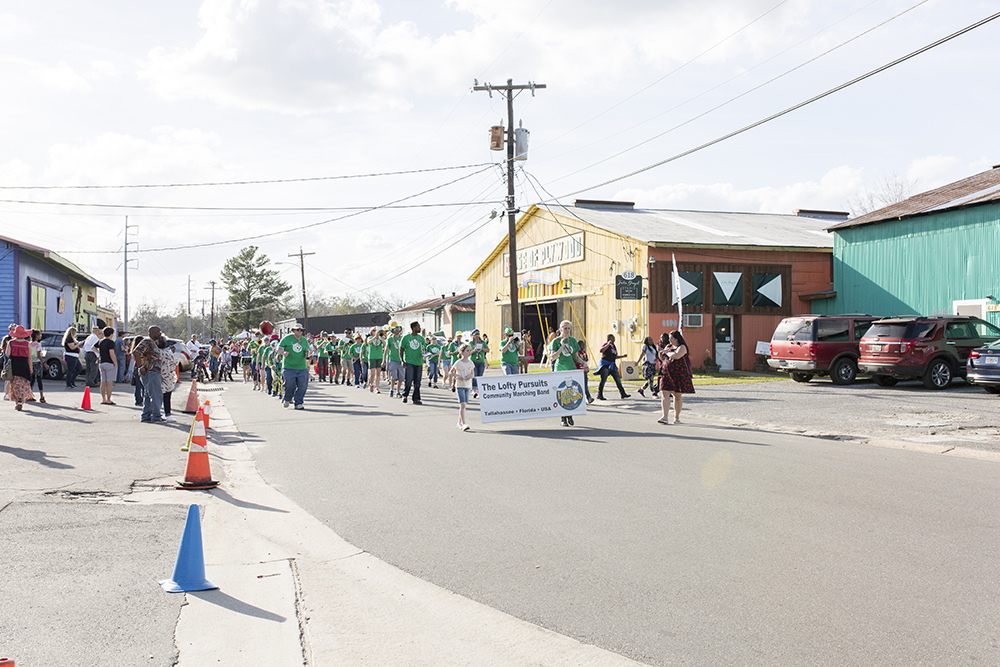 5. Grab some snacks at some SŌDOUGH Baking Company
1306 Thomasville Rd, Tallahassee, FL 32308
Y'all the cheesecake doughnut was life itself. It had graham cracker freaking crust sprinkled on top! The only way it could have been better is if I had two of them. I wish we went earlier in the day because once they sell out of a flavor, it's gone! I am dying to try the cookies and cream cheesecake or the blood orange one! So take it from me, definitely go earlier if you want a full selection!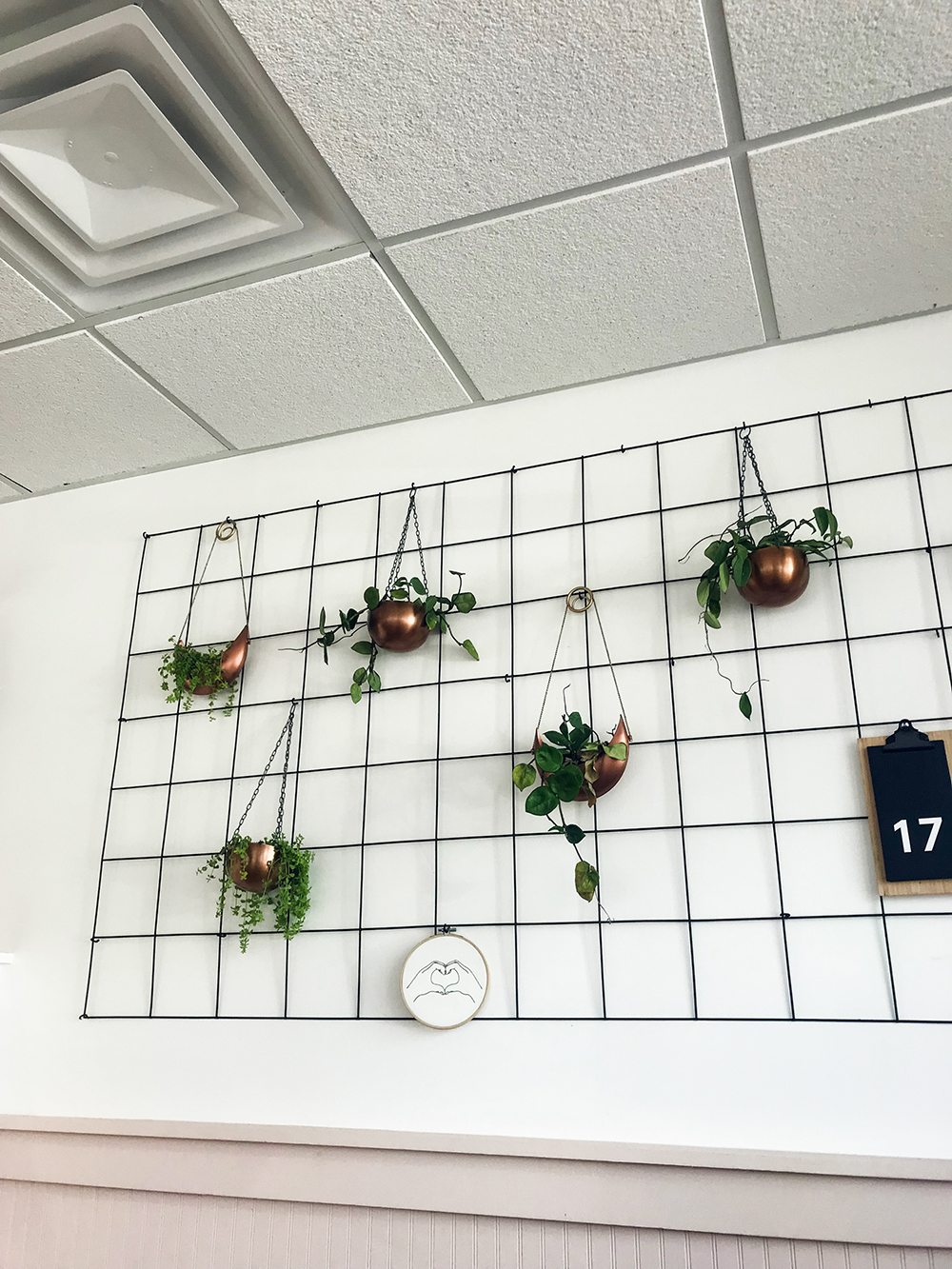 What is your favorite thing to do in Tallahassee?
xx,
Sami