In today's series of Sami is broke and has bougie taste, I am going to show you my laundry room transformation. I am so very pumped with how it turned out. It's funky and different and oh so easy to DIY. Plus my dad hates it which is pretty much my whole style apparently. ?
When I first walked through the house and saw this space, I immediately envisioned a cool patterned wallpaper. Since the space is so small, I thought having something bold and bright would make it really fun. So began my search. And I searched. And searched.
Apparently finding a wallpaper I like, much like everything else for my house, is hard. Everything was TOO patterned or TOO expensive. I know- I am very particular and difficult. Such is my life. But in enters one evening while scrolling on Instagram where I saw the epic stairwell wall of My Grant Parent's Chair. Her DIY brushstroke faux "wallpaper" immediately caught my eye and let's be honest, it suited my pocketbook because I had black paint leftover from my front door repaint!
This DIY faux "wallpaper" as I have been calling it was SUPER easy and only took a few hours. All you need is a color of your choosing and a 1'ish inch brush from one of those craft paintbrush multipack. That really is it!
Now for some before and afters!
---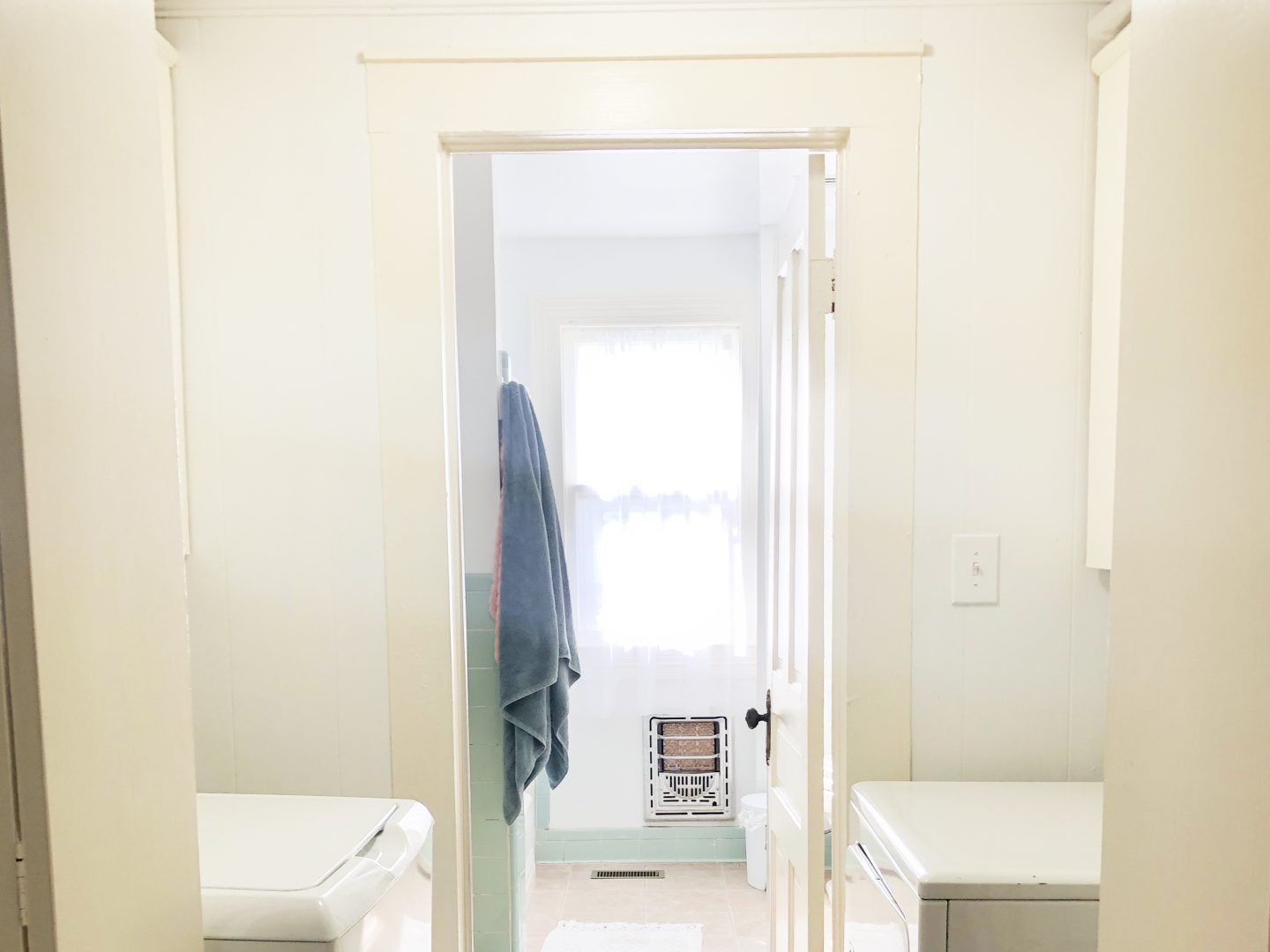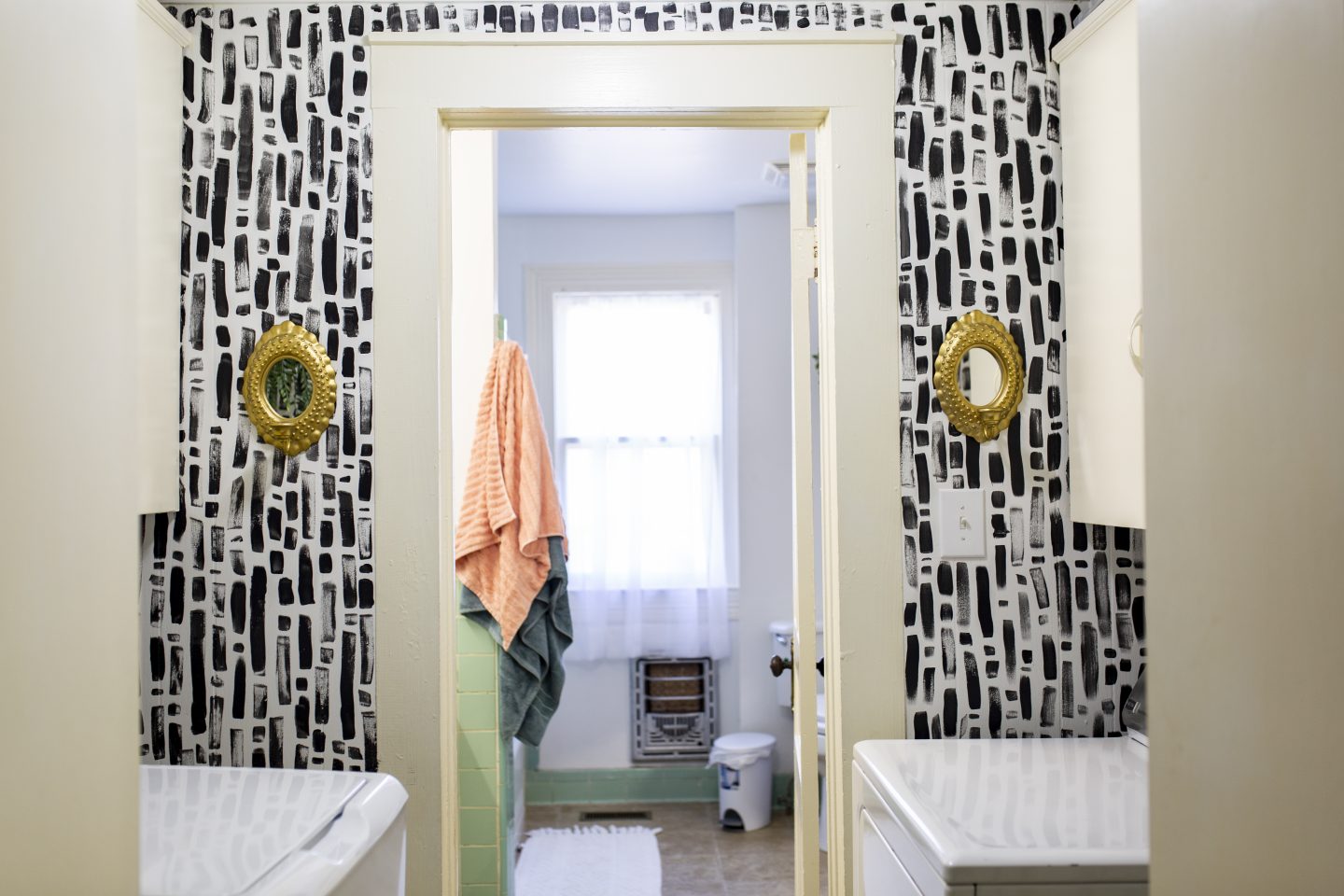 ---
Check out my other $0.00 paint project DIY – a trendy Dalmatian spot – that I did on my bedroom closet doors!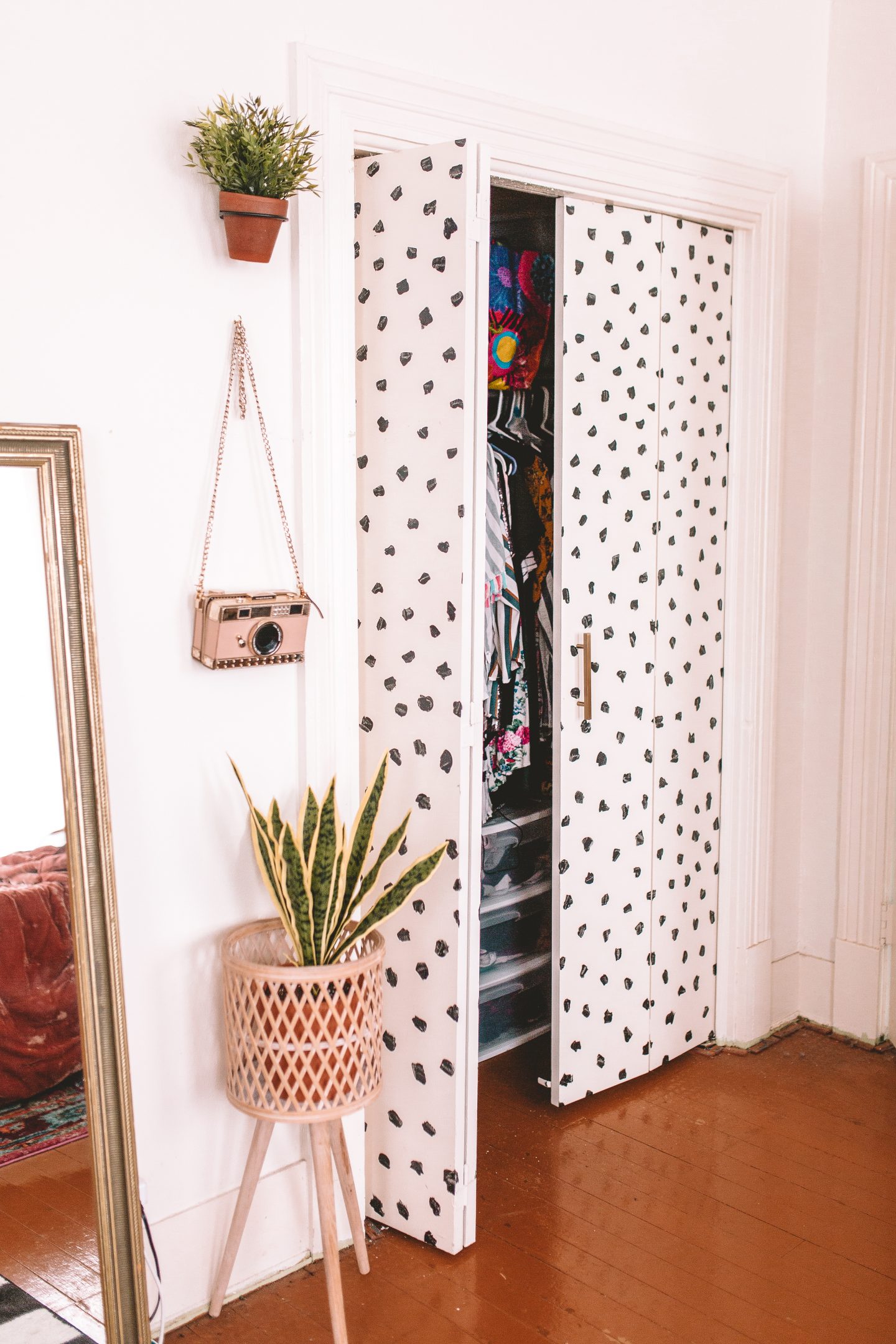 ---
If you are looking to edit your photos without blowing out the color saturation, become a best friend of the blog and get my FREE Lightroom preset!
It's my GO-TO one-click trick!
---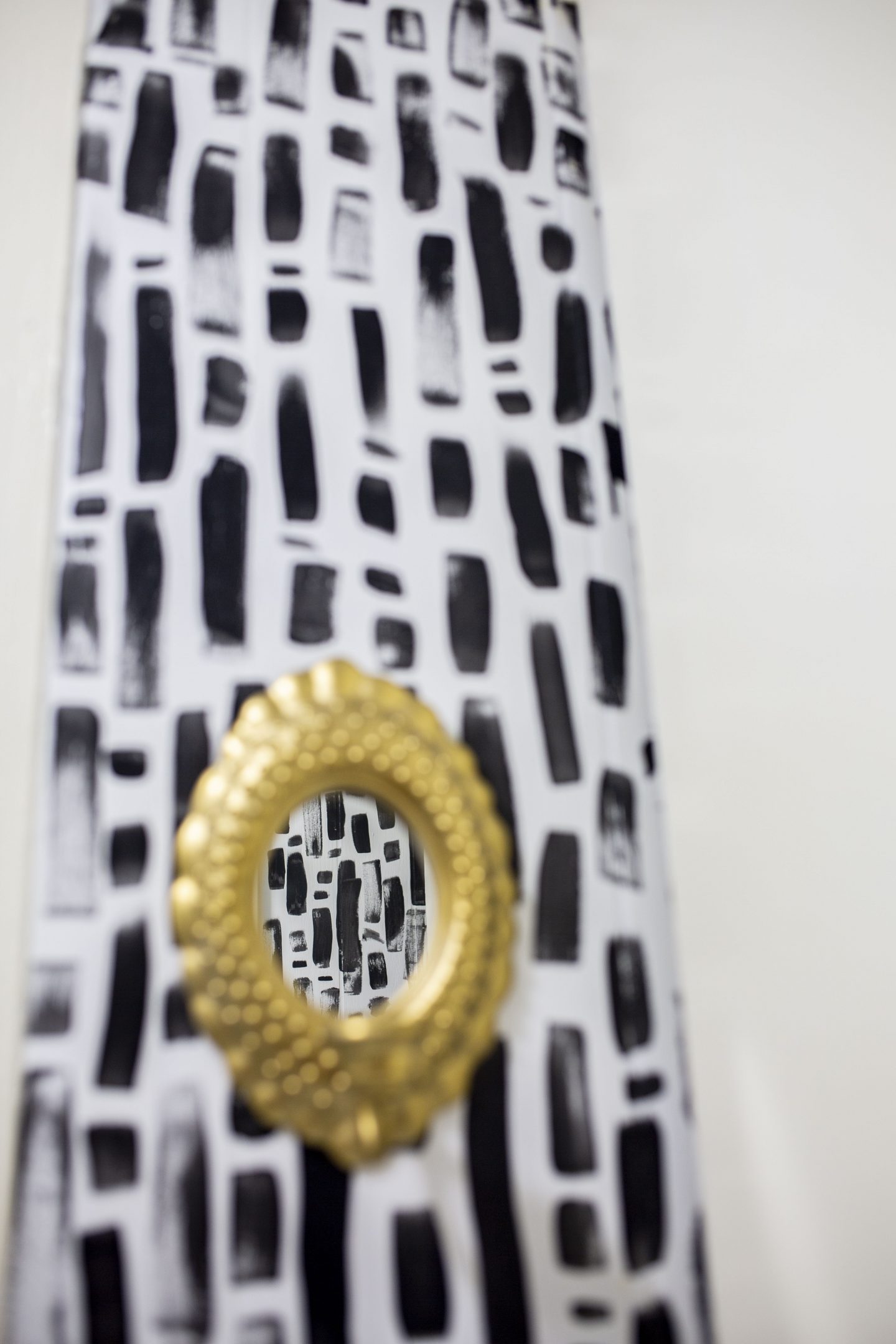 and a timelapse I took of me painting! Because I am fascinated by the process.
---
Loved this post? Share it or pin it for later!