Bougainvillea.
White washed houses.
Blue Domes.
Huge chunks of feta.
That is exactly what I remember when I think back on my quick jaunt to stunning Santorini, Greece. I had been dreaming of this beautiful calendar worthy island since my first glimpse of it from the Sisterhood of the Traveling Pants movie from my younger years. I was fascinated with it then and hyped it up so much in my mind. Although Santorini was really out of
the way on my trip, I made it a stop anyways. I just had to visit there! The one luxury of solo travel is choosing to do what YOU want and not that of fellow travelers. I arrived on the island late evening and it was a dark flight in from Athens. I had transportation from the airport arranged with my Airbnb stay. That was SUPER convenient. I was exhausted but I walked through the pathways of the dark village of Thira with an excitement. After dropping off my luggage, I went to grab some quick dinner and hunkered down for the night. I will share more on my cute cave house later below.
The next morning, I showered the travel grime away bright and early and made my way to the bus to go to Oia. If you are not familiar with the island of Santorini, Oia (pronounced EE-ah) is the most popular and touristy village on the island for good reason – it is just stunning. It has the (supposedly) best restaurants, prettiest buildings, but more importantly to everyone but me, the best sunset views. However, it turns out, my quick tour of Oia was my least favorite part of my trip to Santorini. I was so overwhelmed. It was awful trying to navigate the village with all the tourists and junk souvenir shops. It was way worse than Dubrovnik x 100! I know my opinion is probably unpopular but it felt like a "Disneyfication" type of destination. I learned this term in college and according to Webster's dictionary it means the transformation (as of something real or unsettling) into carefully controlled and safe entertainment or an environment with similar qualities. I don't know how to describe it another way. Of course it was real because I was on the island but was it authentic was my question? I don't know. I walked around for a couple of hours in the HOT sun and made my way back to Thira where I much preferred to be.
Plus I had a photo session scheduled and I was the subject so I had to get ready for that – but that is for another post! Enjoy the pretty pictures of this spring day in Santorini. All of them were more-than-likely taken with my iPhone and edited via Photoshop. I was trying to conserve my big camera's battery for my next leg in Switzerland since I forgot my travel adapters.
Below was the entrance of my adorable little cavehouse in Thira. It was an Air B&B rental and I just adored its location and its simplicity. (Here is the listing for it.) I definitely recommend staying in Thira (or some other island villages) for your accommodations because it is cheaper than Oia and not as crazy busy. I found two great restaurants within walking distance and the food photos and sunset below are from it. If you are interested in $35 travel credit, click this link! Also, the bus is easy to find and cheap!
Perhaps my favorite meal was the greek salad. That chunk of feta alone was EVERYTHING. Perhaps the craziest part to me was the lack of lettuce in this salad. I had no complaints becaused I inhaled this in like 3 minutes.
Cannot have a Greek meal without a little Baklava and Greek coffee. The coffee was interesting. I must prefer the Croatian coffee though!
Have you ever been to this Mediterranean jewel?
xx,
Sami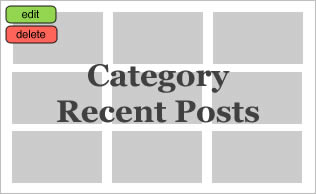 SaveSave