Keukenhof Garden, once an estate from the 1600s, is now a crowning jewel of tourism for the Netherlands. Although it is only open for 8 weeks of the year, it draws in hoards of visitors, domestic and international. I was only one of over 1 million visitors!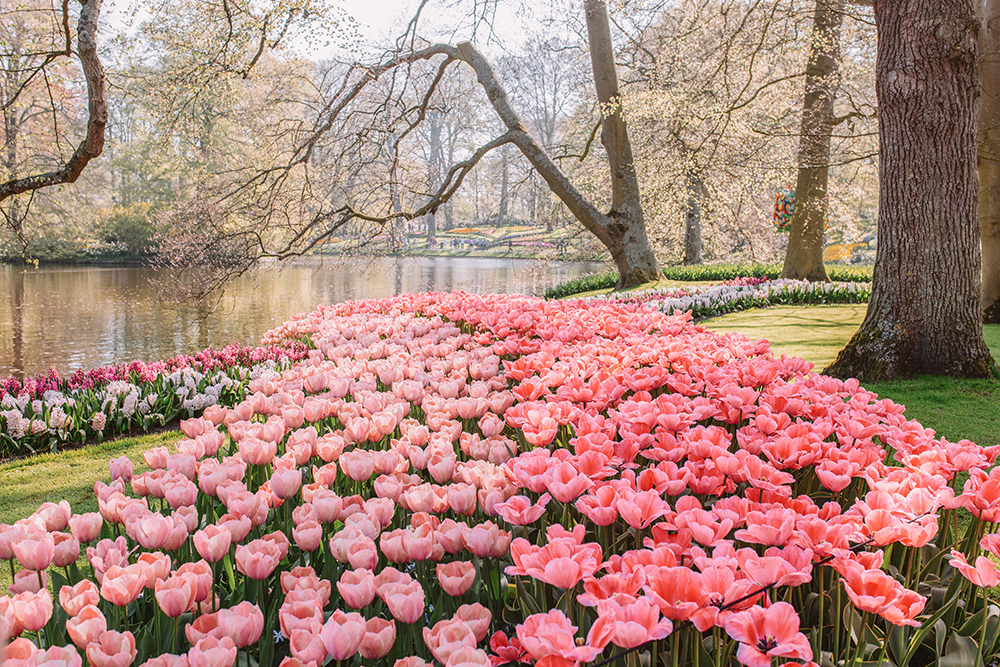 Amsterdam is gorgeous in its own right with the charming canals, beautiful architecture, and the delicious food, but Keukenhof is simply paradise. It must be experienced to truly wrap your head around the beauty. Luckily for you, an Amsterdam day trip to paradise at the Keukenhof Gardens is easy to achieve!
---
When to visit Keukenhof Gardens
As I mentioned, Keukenhof Gardens is only open for approximately 8 weeks out of the year from late March to mid-May. This of course varies depending on the weather so I recommend checking it a few weeks before your visit. I went at the end of April and it was perfect. The hours of the gardens are 8:00 am to 7:30 pm. Take it from me, it was CRAZY midday during my visit. The FAQ on the Keukenhof Gardens website recommends visiting before 11:00 am and after 3:00 pm which I imagine is greatly reduced in visitors due to combi ticket schedules. Definitely visit when it is less crowded! And from a photographer's perspective, the lighting is dreamier and golden the earlier or later you go!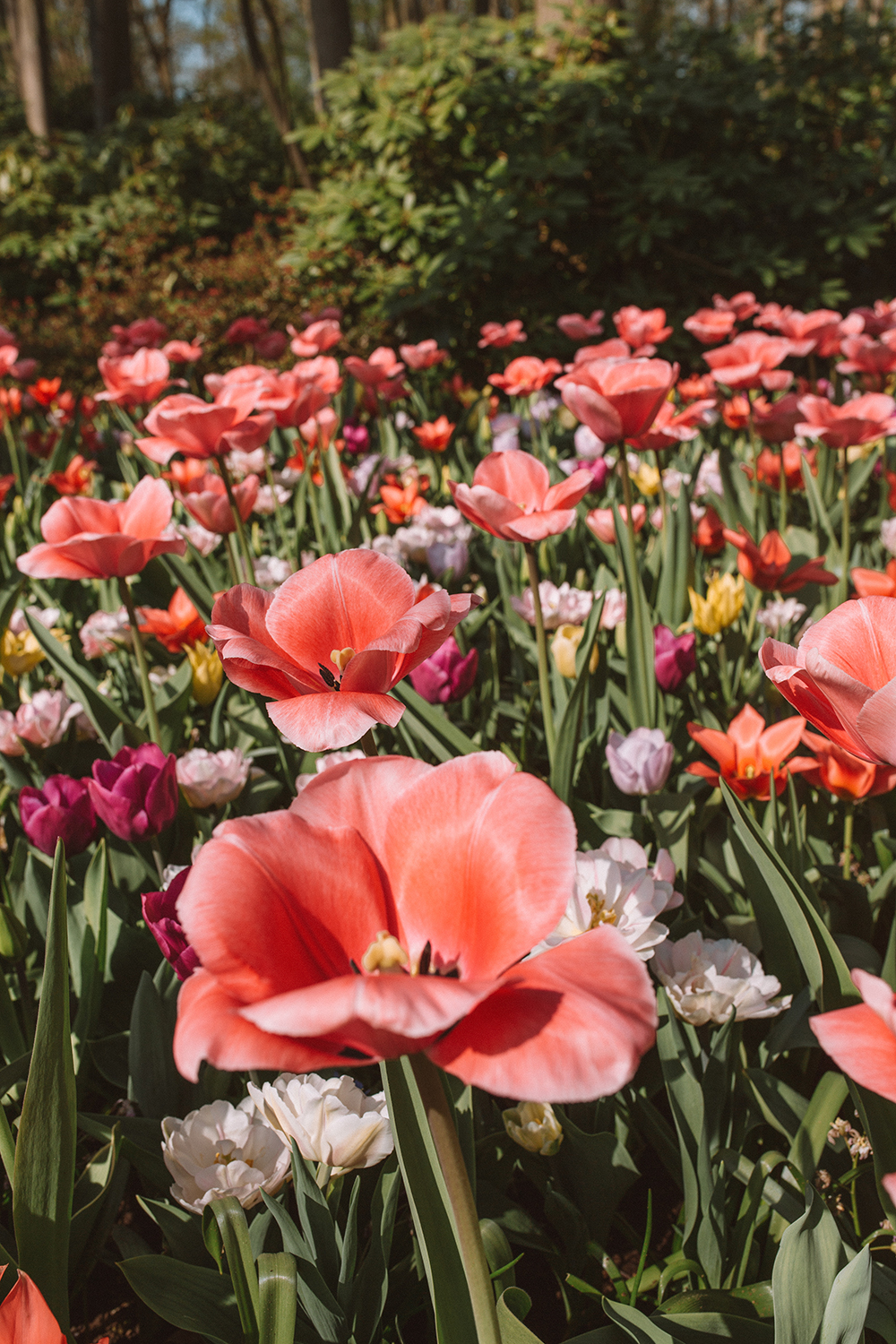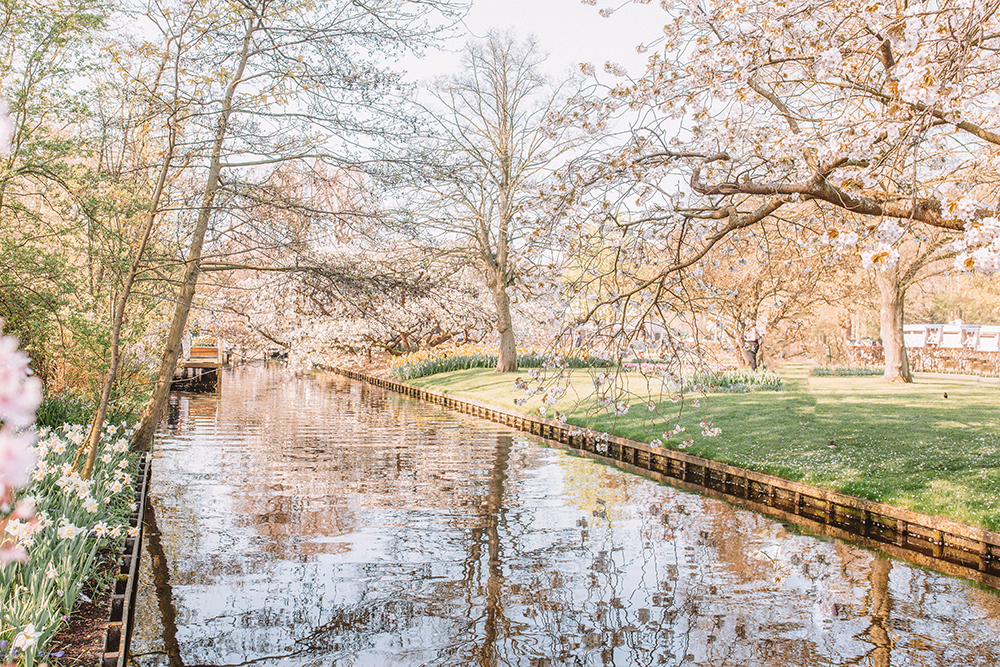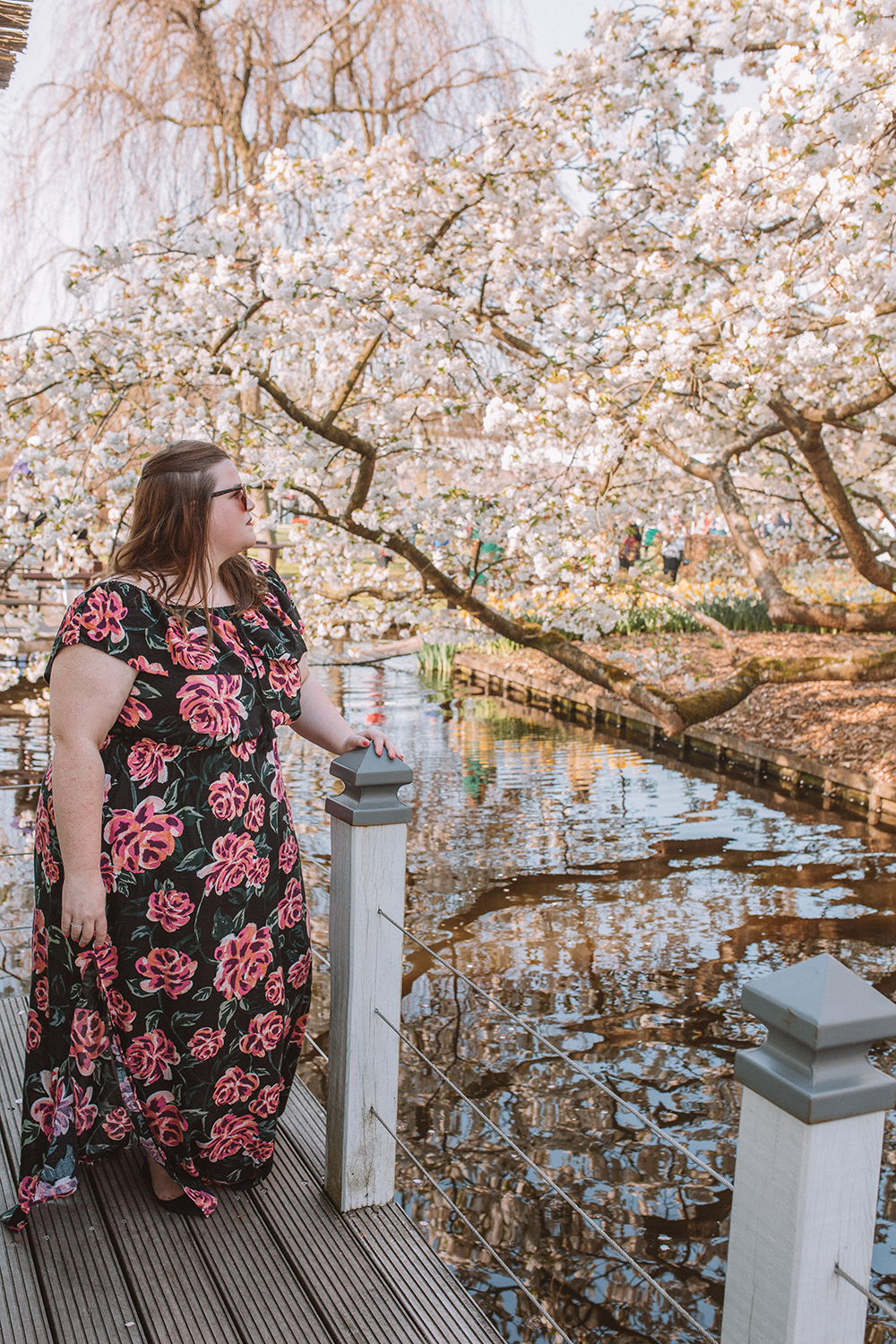 ---
Traveling solo and want to still get incredible photos of yourself so you can remember the places you visit? Check out my tried and true options! I have personally done ALL of these options and I have gotten amazing results! Trust me, I am a photographer. ?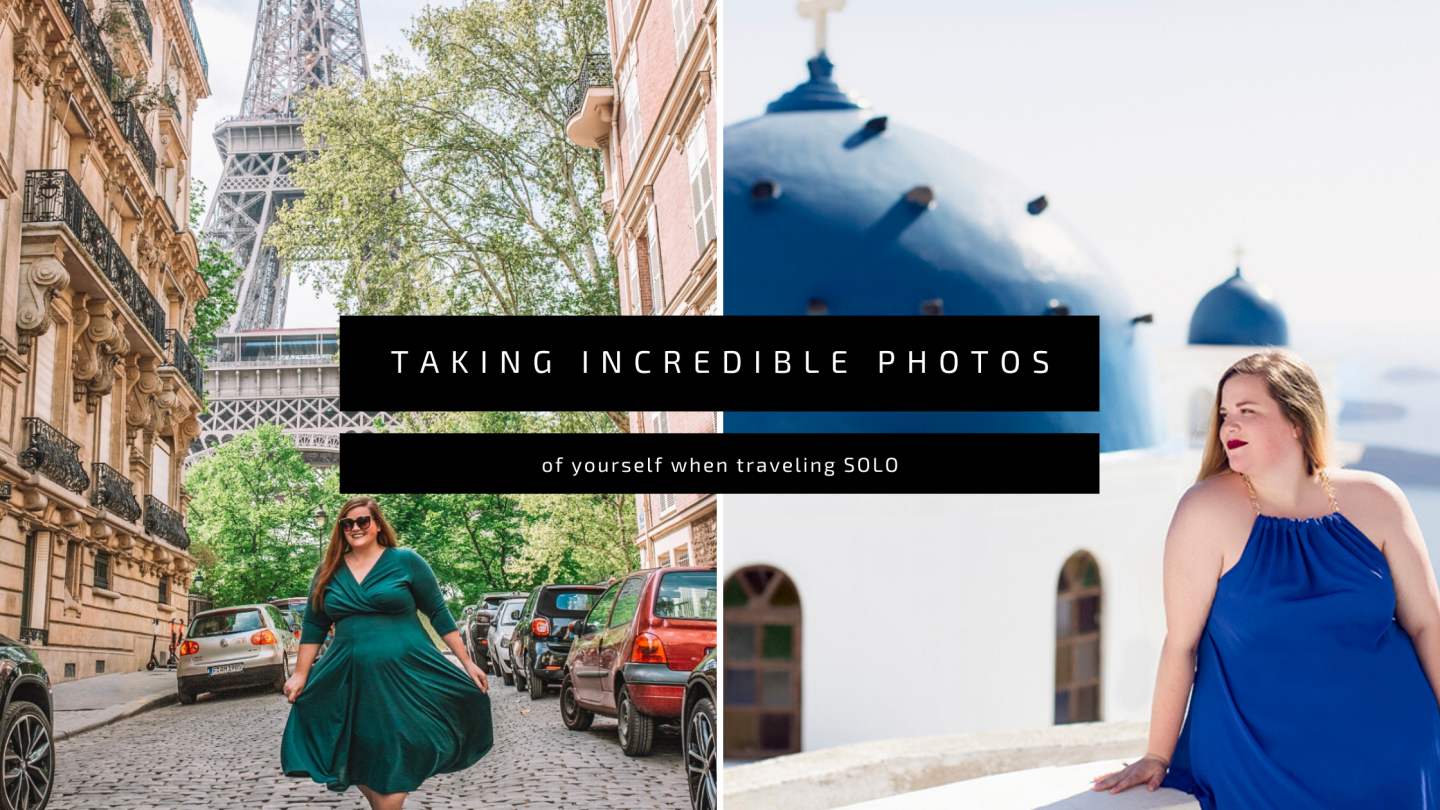 ---
Tickets for Keukenhof Gardens
A ticket to get into the gardens is 17 euros (~$21.00 when I purchased) which is on the pricier side but so worth it! You can also get combination tickets with the bus companies if you need to hitch a ride out to the gardens from Schiphol Airport. I purchased mine in advance and downloaded it digitally to my phone but you can also purchase it at the box office at the entrance. The tickets are not dated but must be used during the season it was purchased.
How to visit Keukenhof Gardens
Perhaps the easiest way to get to Keukenhof Gardens is to find a Dutch friend to take you as I did! I met the lovely Aimee on Instagram and in a Facebook group Girls Love Travel! She is a fellow traveler who is currently based in Amsterdam and she was a godsend. But I know that not everyone has the luxury of a Dutch friend with a car. The next easiest, and most popular way, is to take the tram to Amsterdam Centraal, take the train to the Schiphol Airport, and find a Keukenhof bus! They are bright green and can't be missed. They drop you off at the very front of the Gardens! I know it sounds like a lot of steps but once you learn to navigate the public transport, you will see why it is so simple!
Final Tips
It's a huge park so wear comfortable shoes and be prepared to walk around and see a TON of gorgeous colors and blossoms!
Bring a small blanket and a picnic lunch to really soak in the atmosphere! Plus you will save your money for poffertjes, a traditional Dutch sweet that can be topped with whipped cream or chocolate (or whatever you want). To.Die.For!
The exact address of the Keukenhof is:
Stationsweg 166a
2161 AM Lisse
The Netherlands
---
If you are looking to edit your photos without blowing out the color saturation, become a best friend of the blog and get my FREE Lightroom preset!
It's my GO-TO one-click trick!
---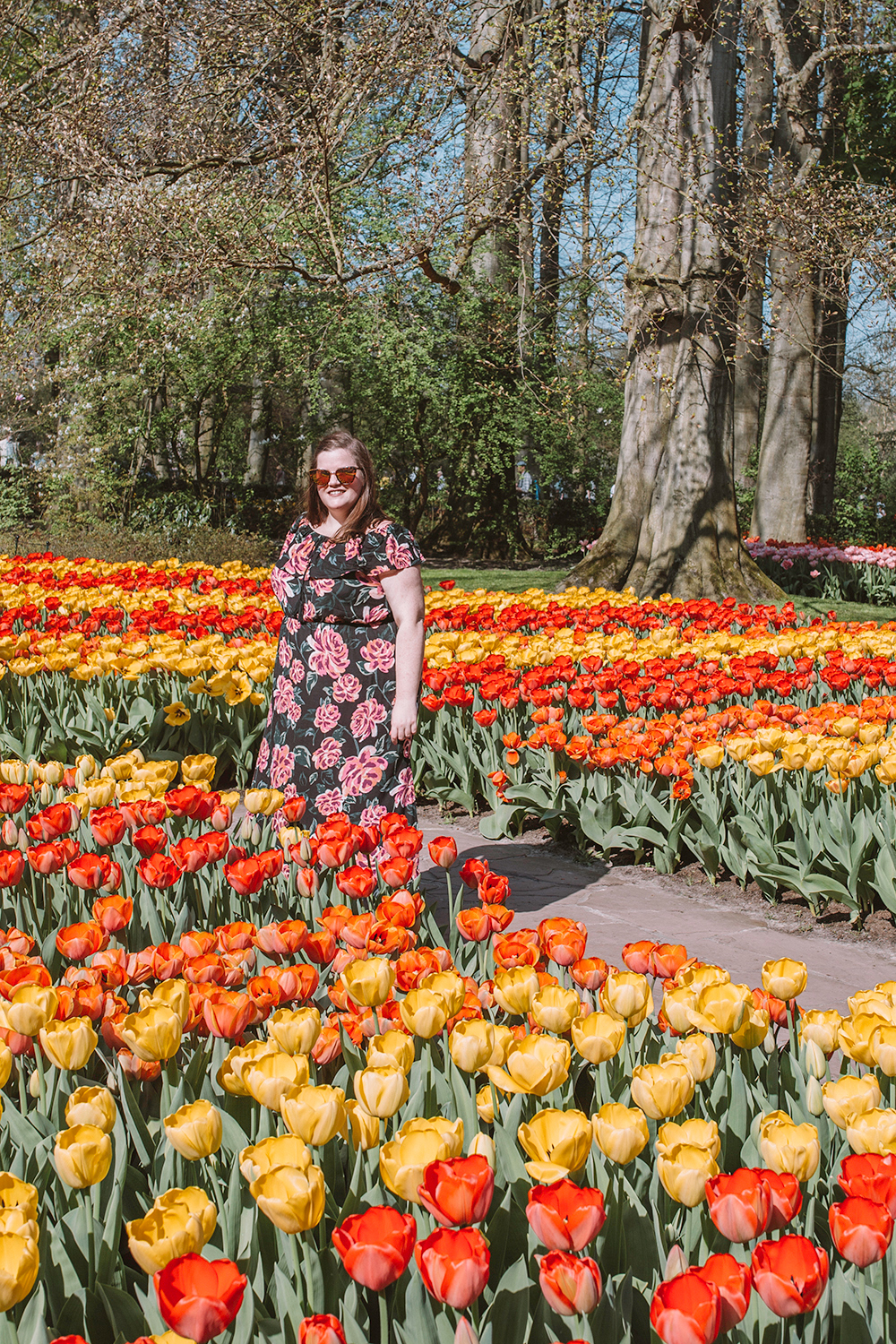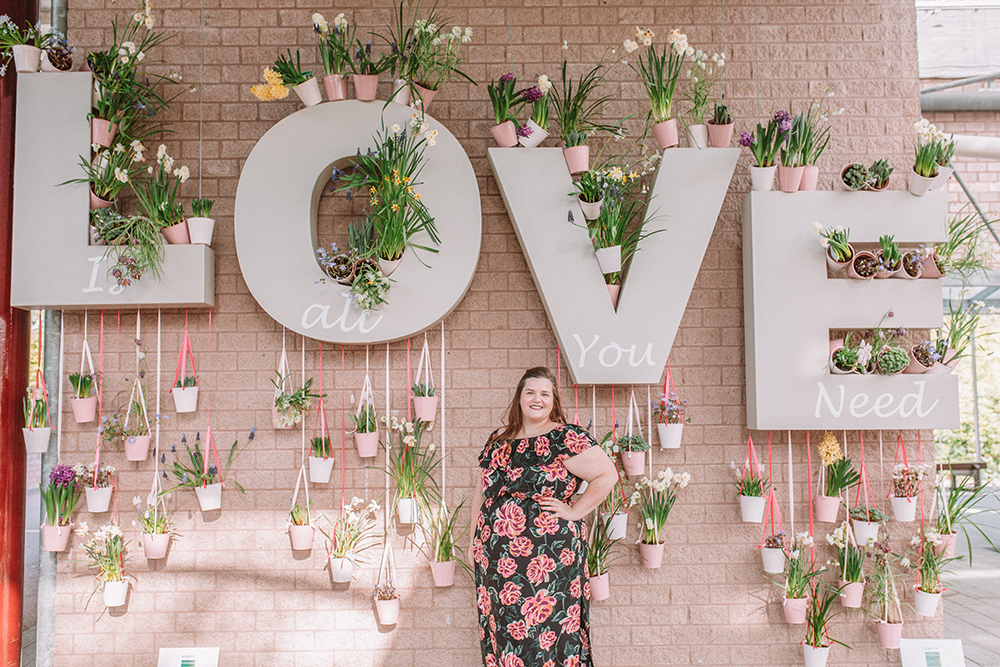 ---
Loved this post? Share it or pin it for later!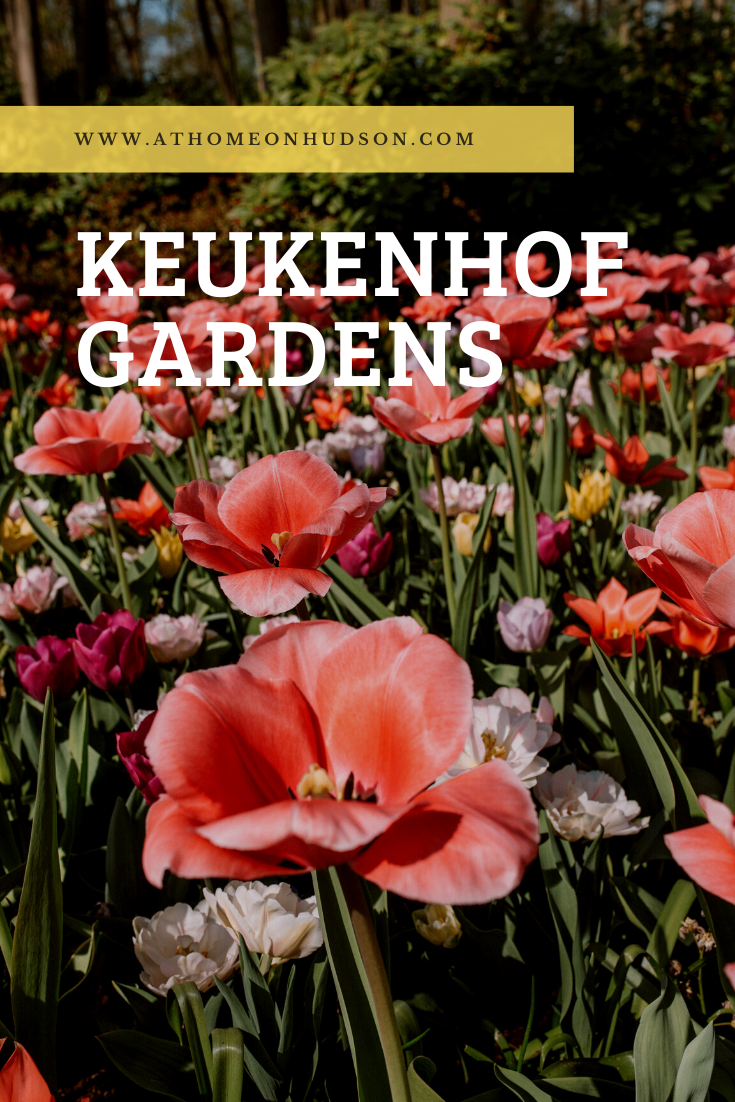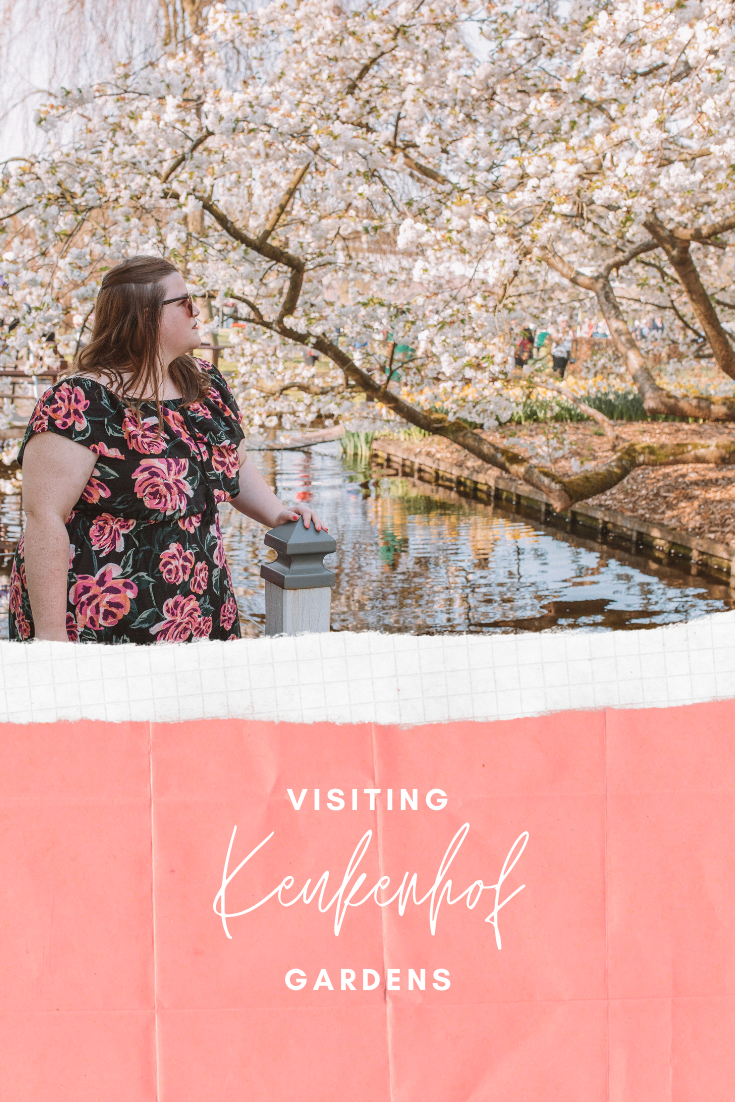 ---
Click here to purchase a travel print!