Listen, I have been to a lot of pretty places but I think Grand Teton National Park just about tops the list. I don't know what really makes it more magical: the snowy peaks, the gorgeous mountain lakes, or the uber cool barns from the old homesteaders. Here are my tips on spending a day at Grand Teton National Park.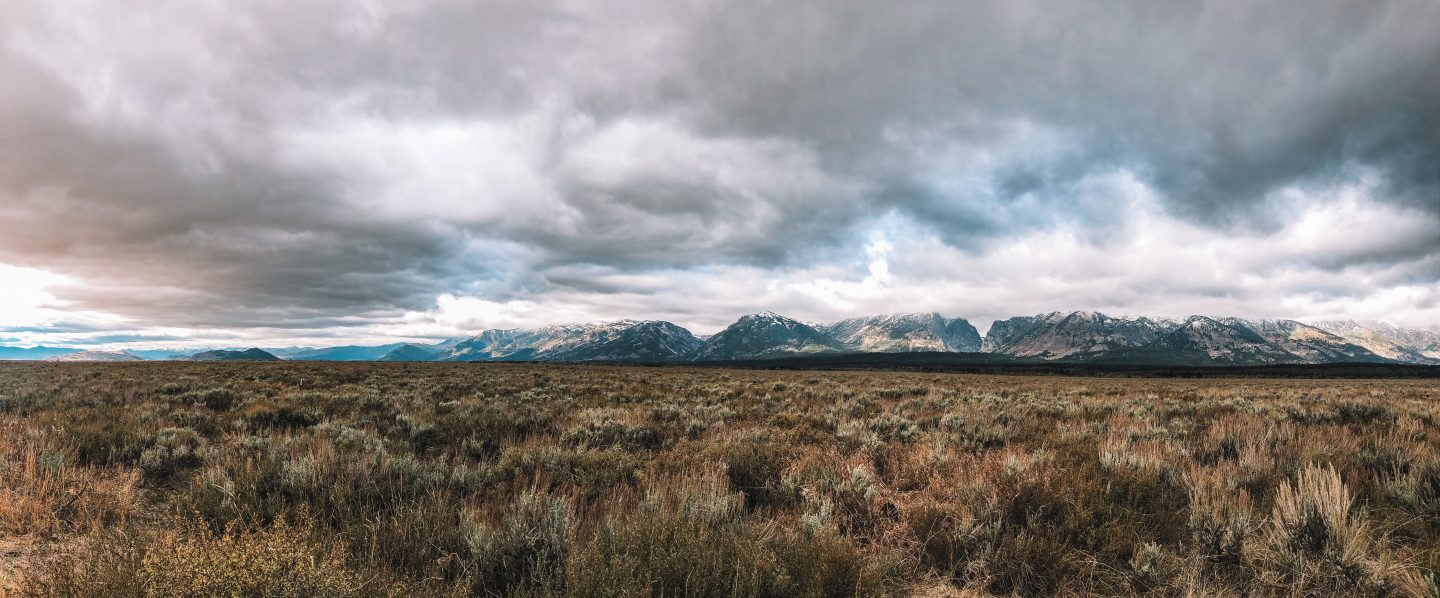 Info about Grand Teton National Park
Location: Jackson, WY
Size: 310,000 acres / 1300 sq km
Annual Visitors: 3.4 million+
Established: 1929 as a National Park
Visitor Centers: Craig Thomas Discovery & Visitor Center (opened year-round), Colter Bay Visitor Center & Indian Arts Museum (open from the beginning of May to the early October), Laurance S. Rockefeller Reserve, Jenny Lake Visitor Center (open mid-May to September)
Entrance Fee: $35 per vehicle; $70 annual pass (or $80 for America the Beautiful Pass)
---
Where to stay near Grand Teton National Park
Lodging in Grand Teton National Park
If you are looking to stay in the park, the 7 different lodgings are only available during May through October. They range from cabins, a dude ranch, and lodges.
Learn more about lodging choices in the park.
Camping in Grand Teton National Park
During the summer season, there are 5 first-come, first-served basis campgrounds to stay at. The only campgrounds with public shower facilities in the park and parkway are Colter Bay, Signal Mountain, and Headwaters at Flagg Ranch.
Park campgrounds are closed during the winter. Primitive winter camping is allowed on the parking lot next to the Colter Bay Visitor Center from December 1 to April 15. A $5 permit can be obtained by paying the fee at the self-pay station by the visitor center restroom.
Learn more about camping in the park and find a list of the park's campgrounds.
Lodging near Grand Teton
With loads of choices near Jackson Hole, Wyoming, it shouldn't be too hard to find accommodations that suit your needs whether you are looking for a more rugged experience or for a group. As a heads up, know that pricing is very expensive near Grand Teton – especially in Jackson Hole!
Since we were trying to stick to ourselves as much as possible due to COVID and save money as much as possible, we decided to stay at an aparment Airbnb in Tetonia, Idaho that ended up only being a 45-minute drive to the park. The drive was actually very nice so I definitely didn't mind it. And the views of the Tetons from the Airbnb was second-to-none!
Here is the link to the Airbnb!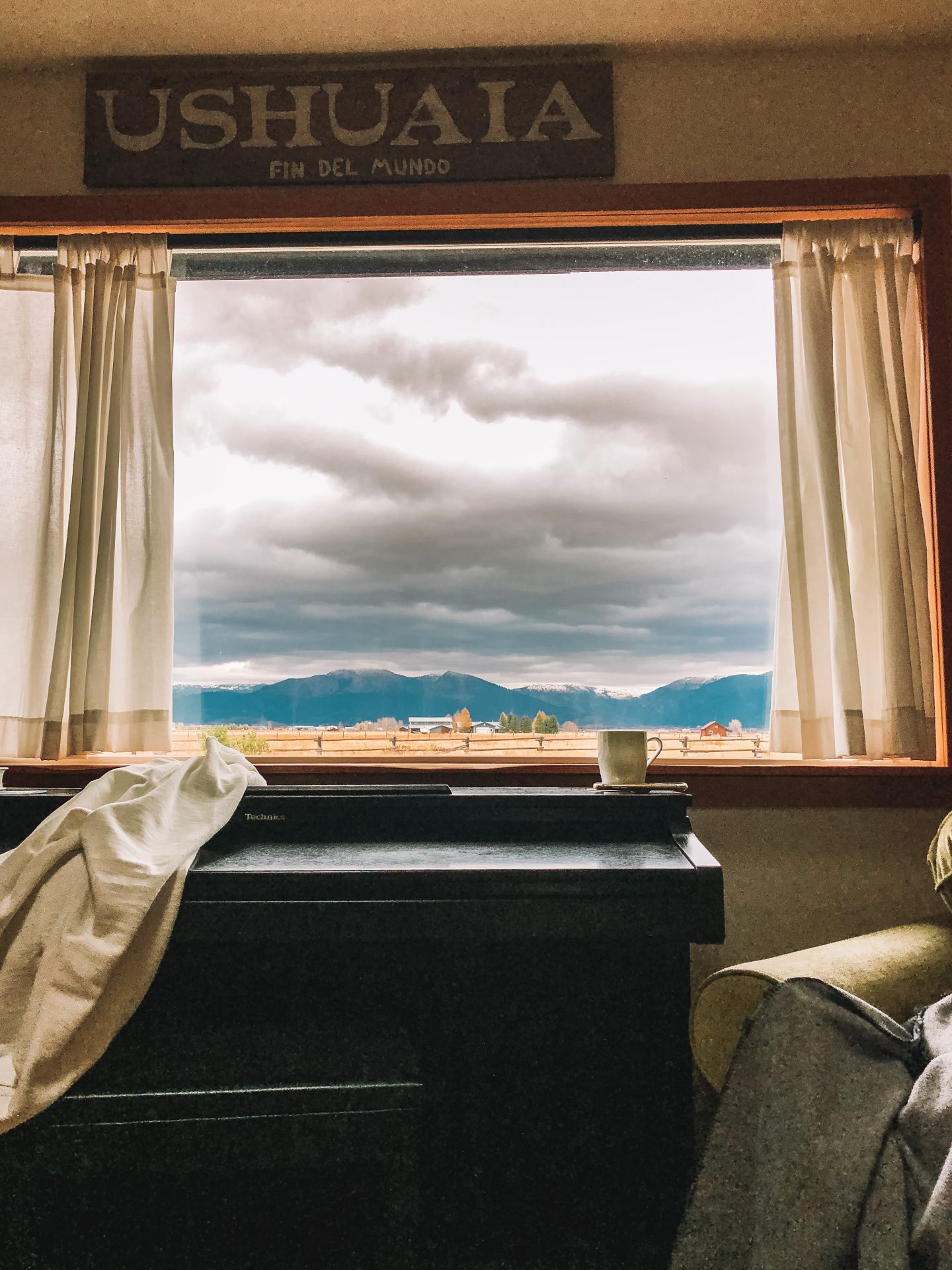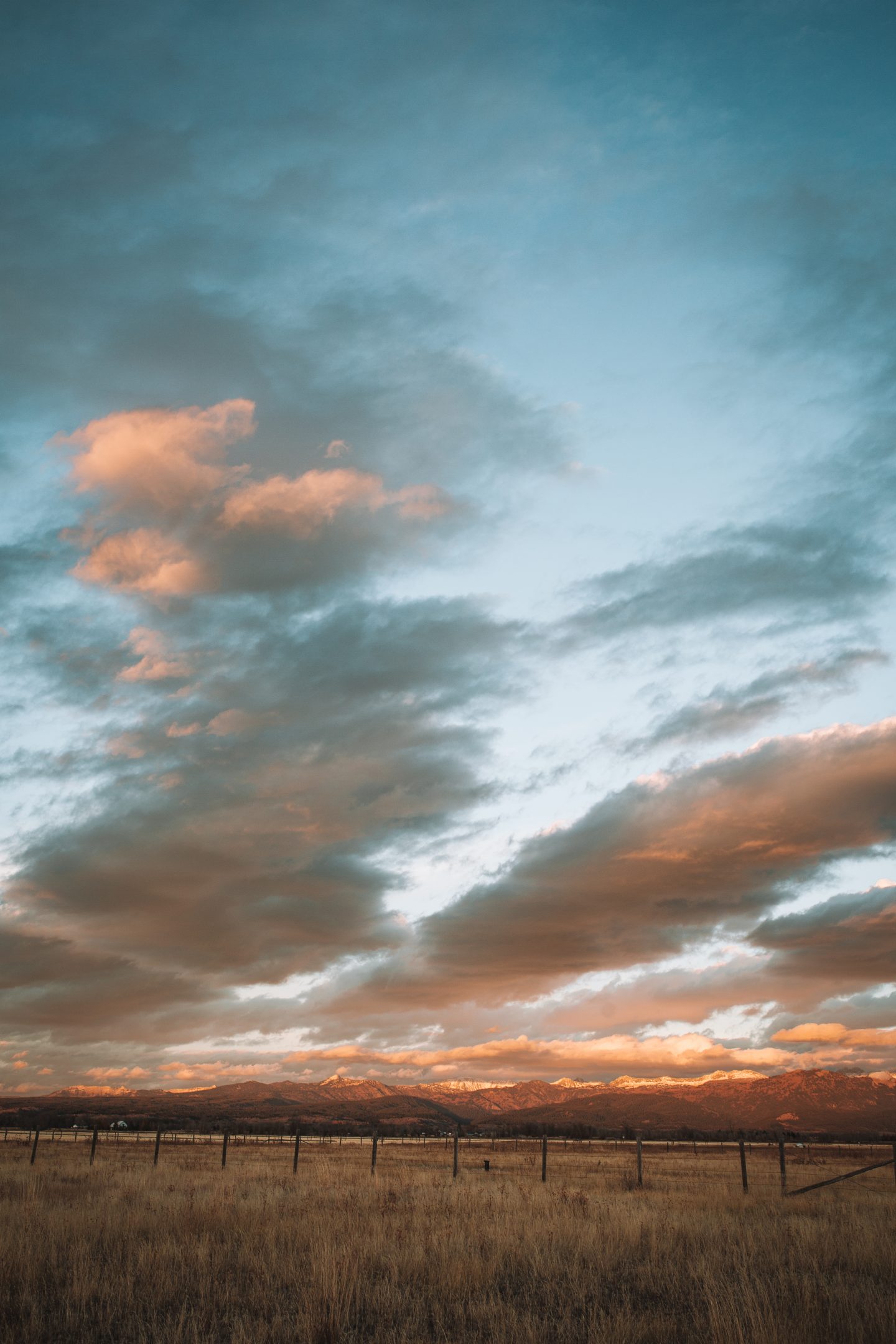 ---
Traveling solo and want to still get incredible photos of yourself so you can remember the places you visit? Check out my tried and true options! I have personally done ALL of these options and I have gotten amazing results! Trust me, I am a photographer. ?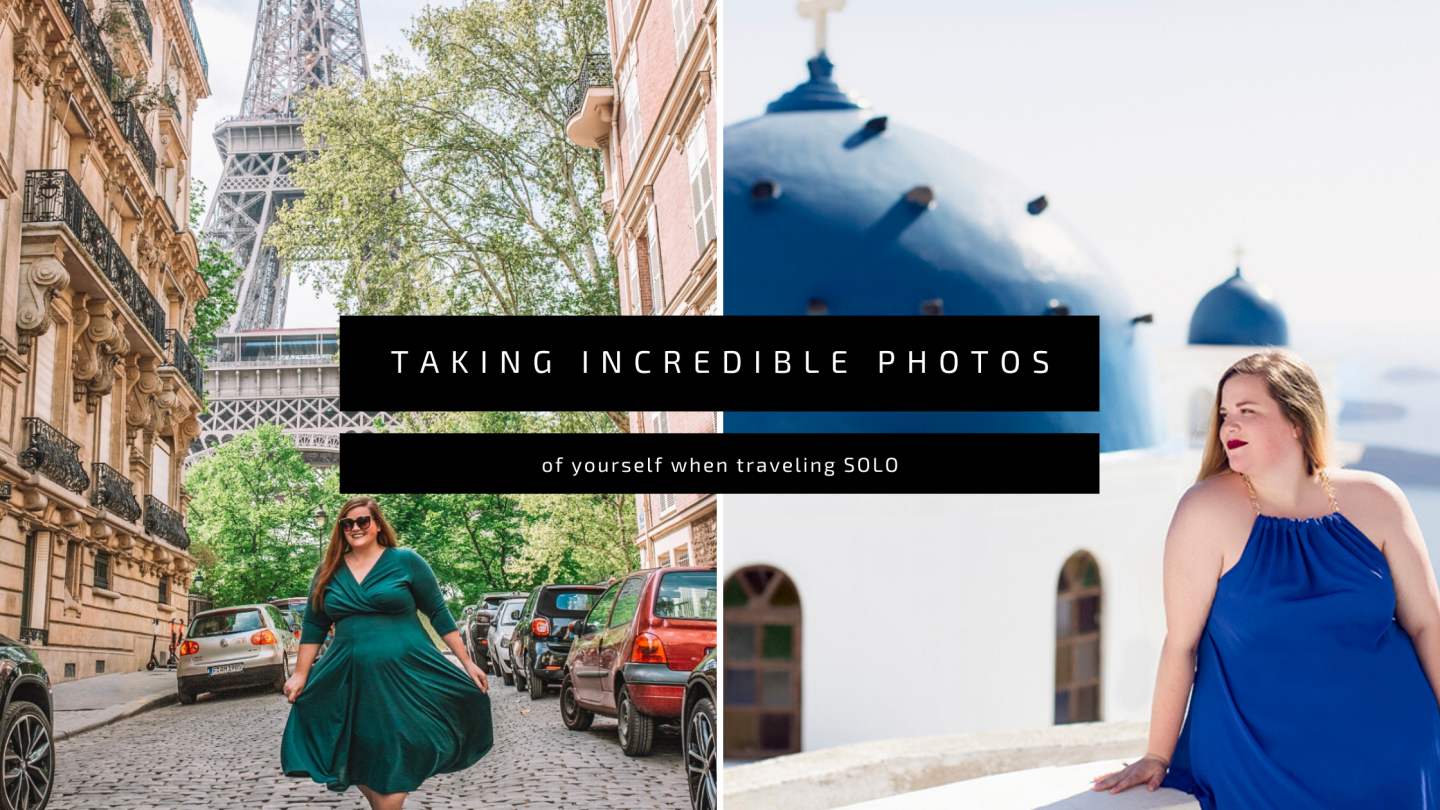 ---
Things to do in Grand Teton National Park
Drive the Main Park Road
Probably the easiest and most accessible activity for anyone is driving the main park road. You get incredible views of the mountains and you can easily access some of the prettiest spots in the park like the lakes and Mormon Row!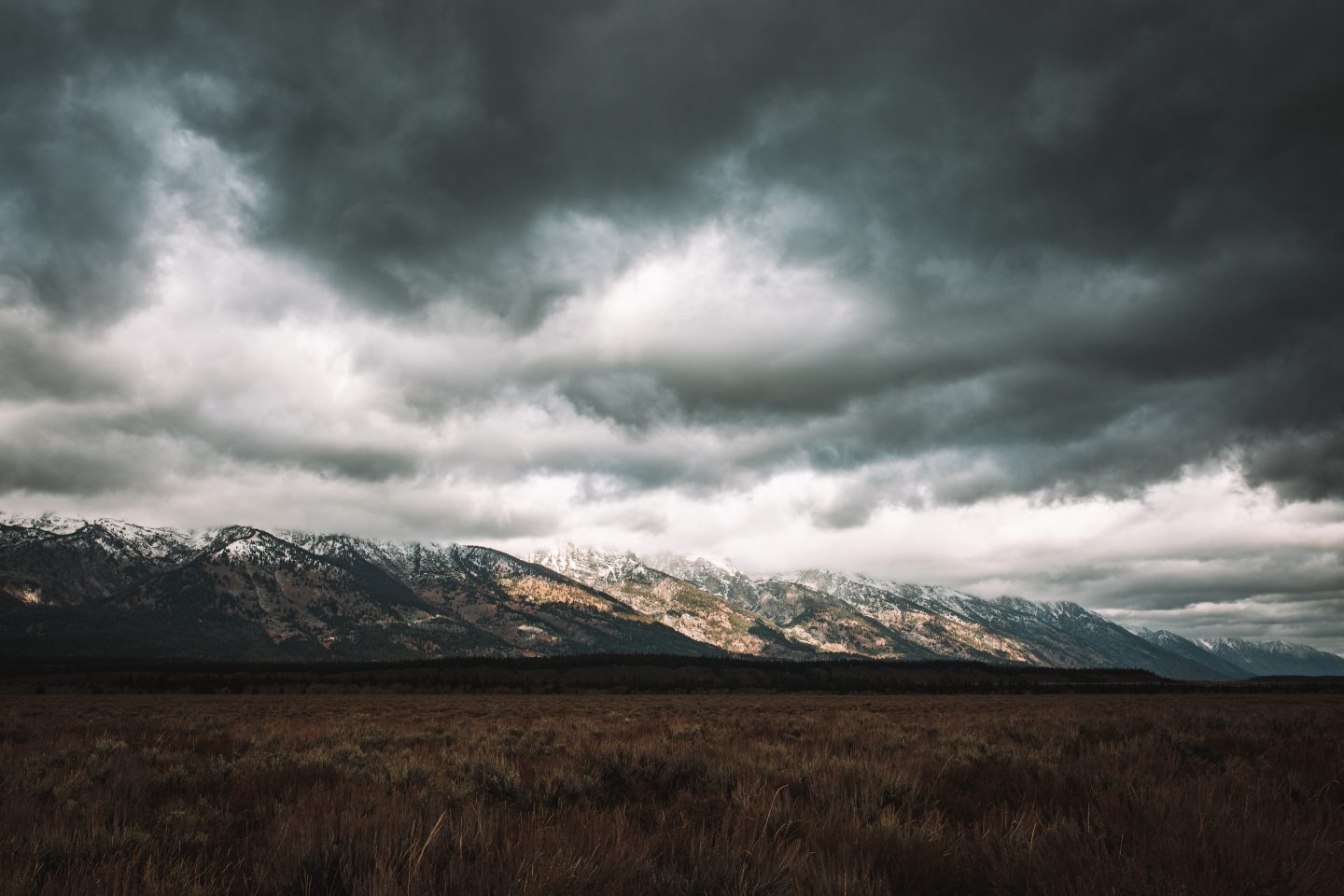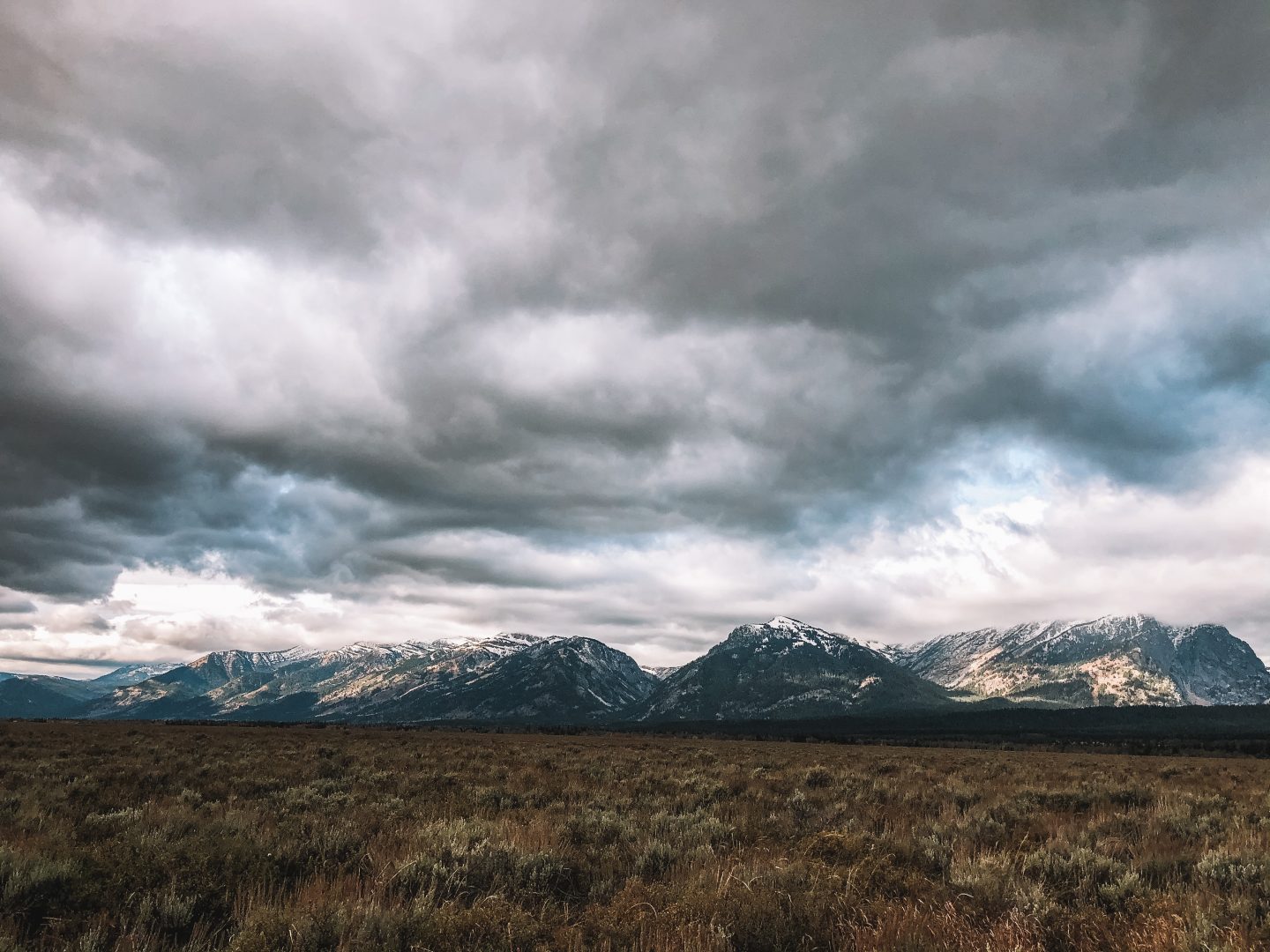 Visit Jenny Lake & String Lake
Located right next to each other, Jenny Lake and String Lake are two completely different kind of lakes that are equally beautiful in their own ways.
I personally loved String Lake best because the water was so clear and full of pretty rocks very similar to Lake MacDonald in Glacier National Park! It was not very crowded when I visited it!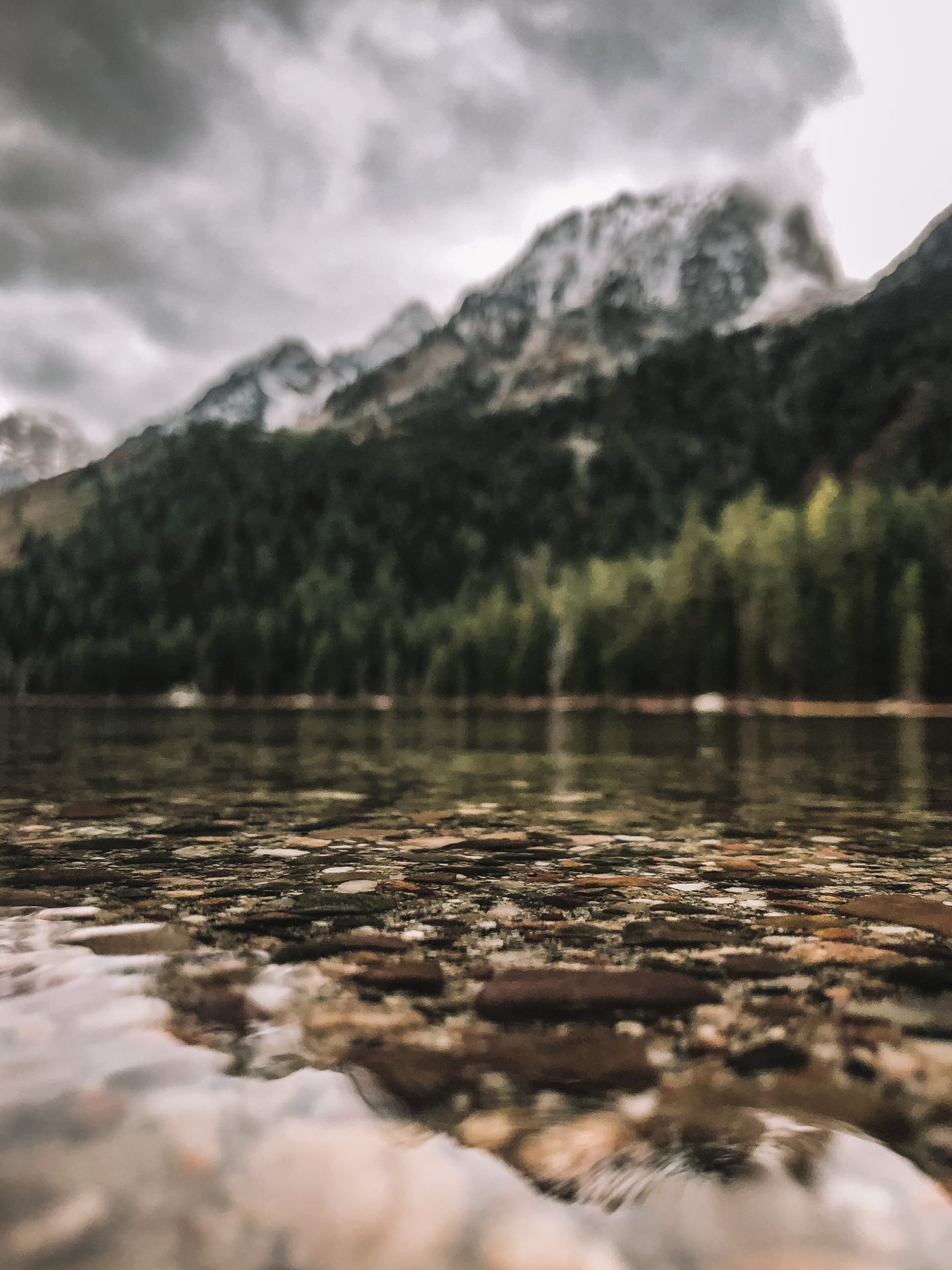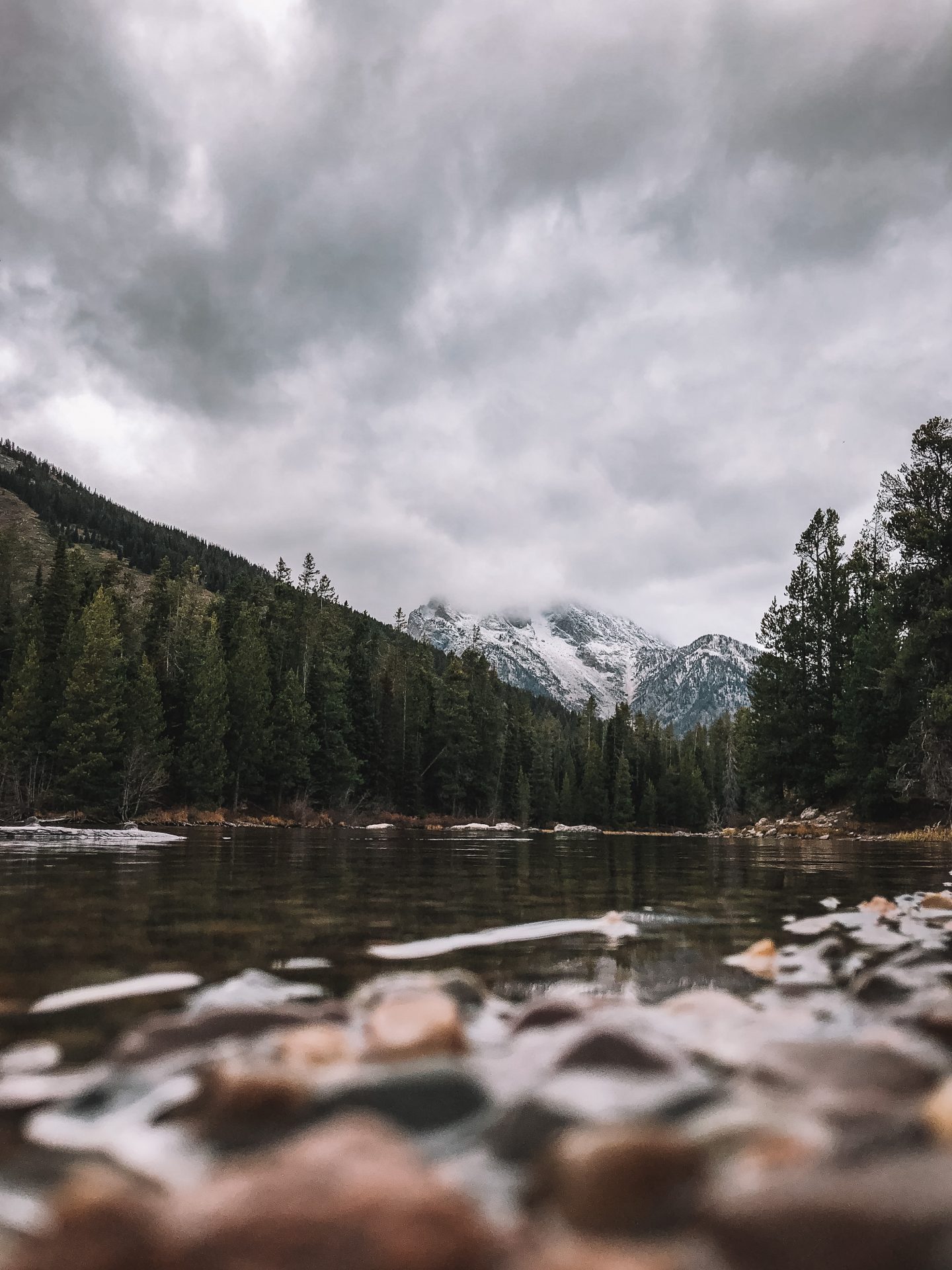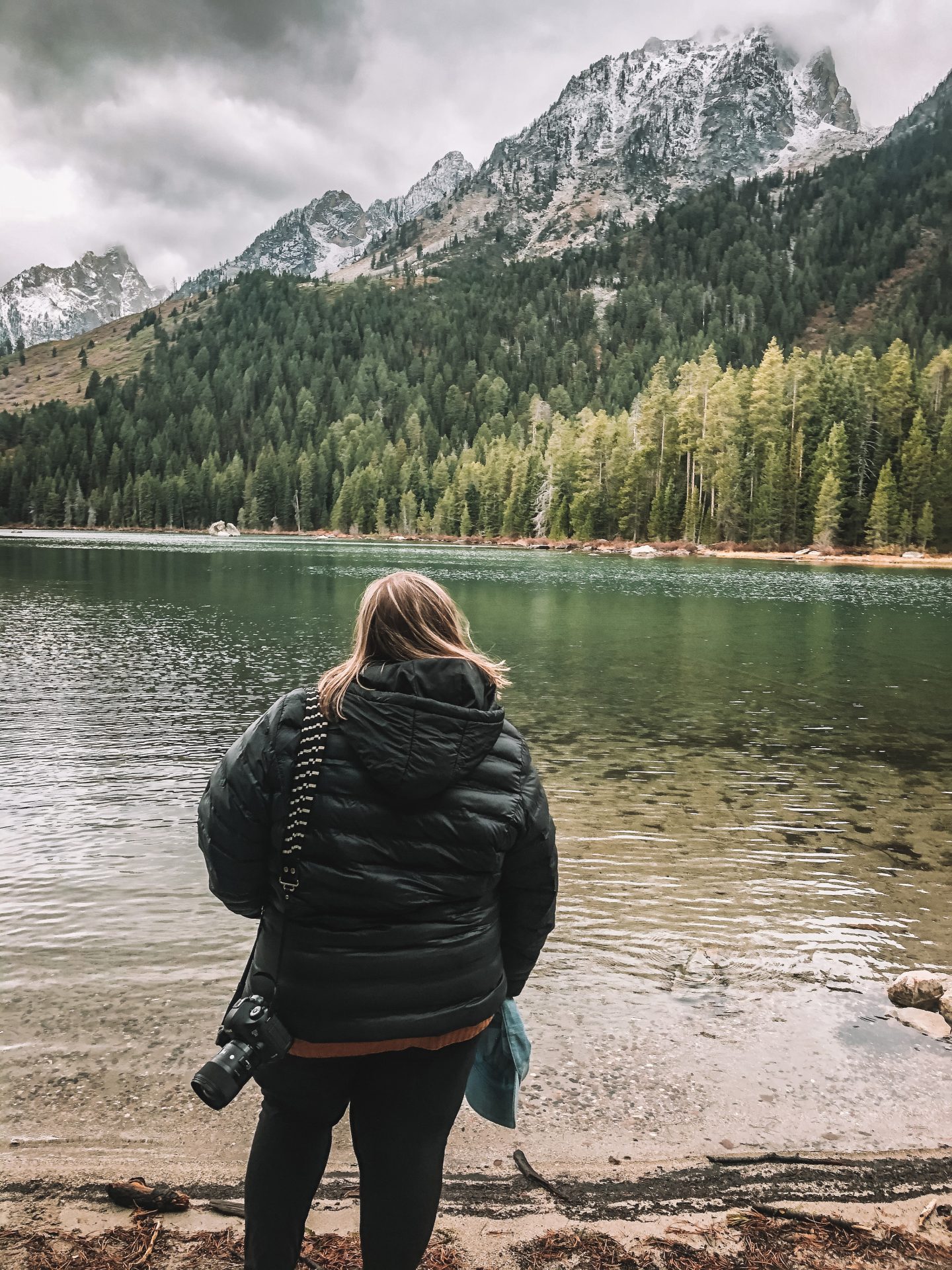 But just around the corner is Jenny Lake and it is much larger. It offers tons of hiking trails, fun points of interests, and scenic boat rides.
For some cool trails, Hidden Falls is 5 mile roundtrip and Inspiration Point is 6 miles roundtrip from the visitor center (or 1 mile and 2 mile respectively from the west boat dock for those using the Jenny Lake Boating shuttle boats). Unfortunately due to the cold and rainy weather, we were unable to do much hiking but we were able to picnic along the lake edge. There is a nice drive around part of the lake with little pull outs for views.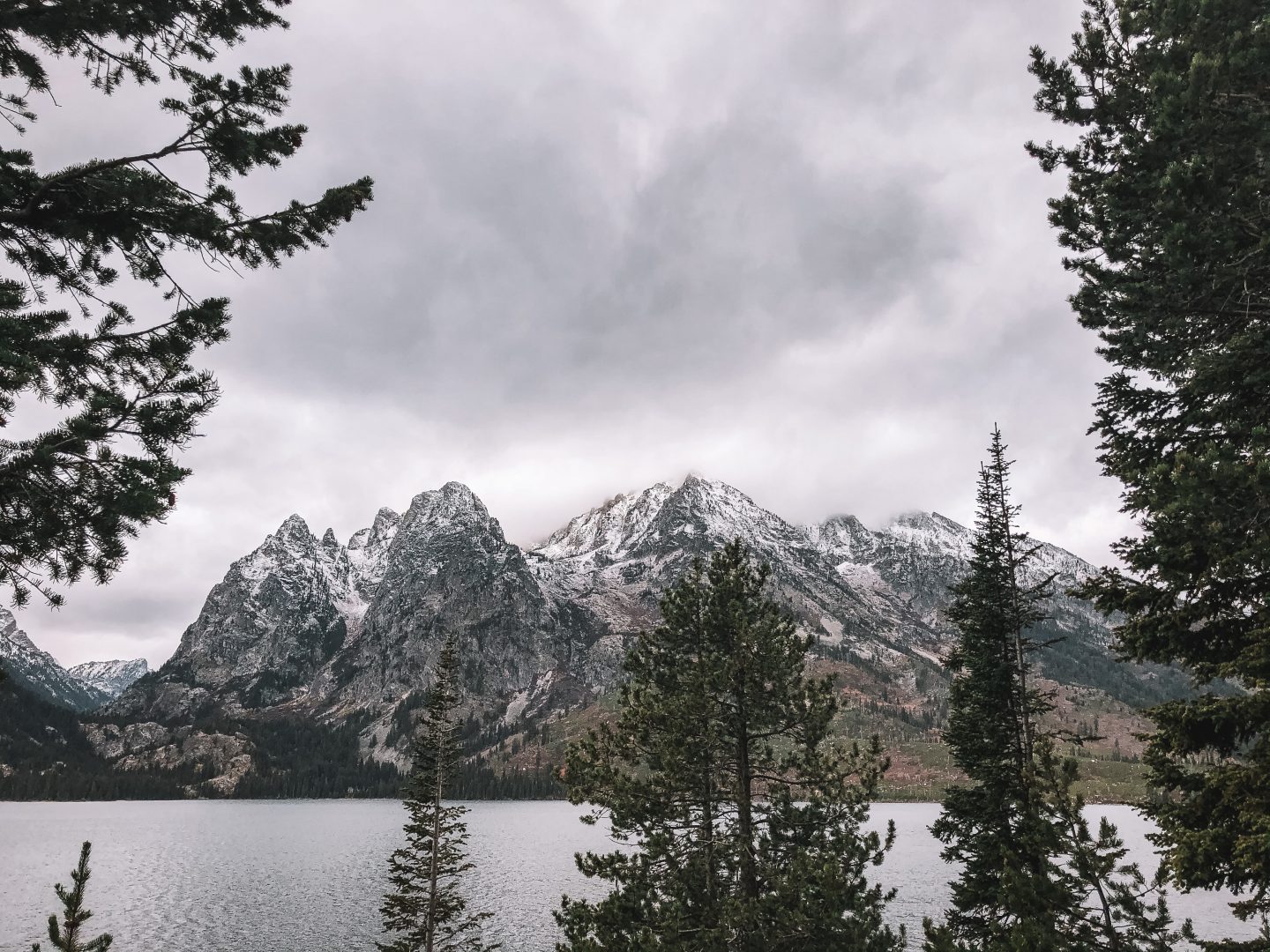 Visit Mormon Row
If you are looking for the iconic Grand Teton National Park Moulton barn photos, then a visit to Mormon Row road is a must! Situated in front of the gorgeous mountains, these old homesteads are super easy to get to and are pretty cool to explore!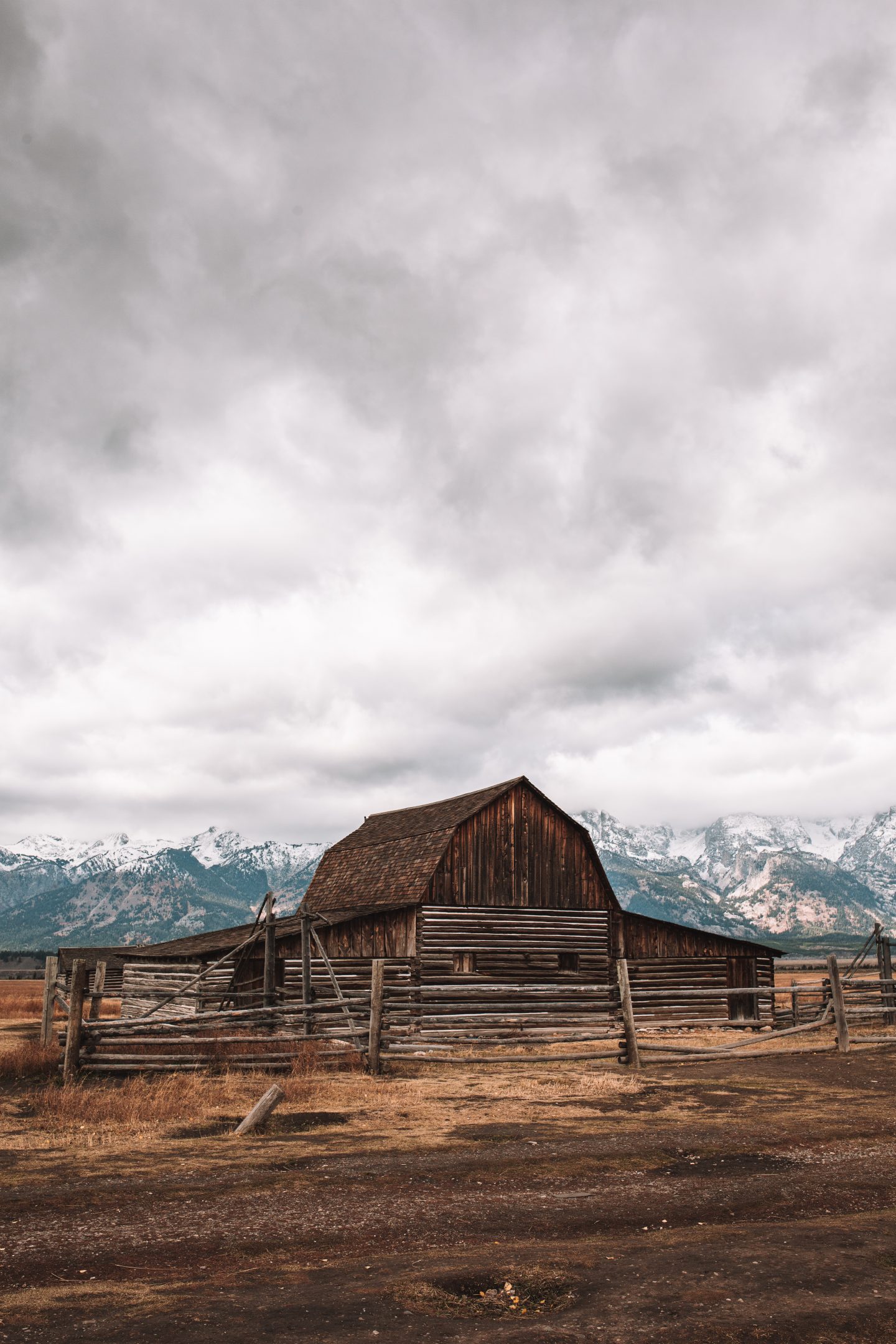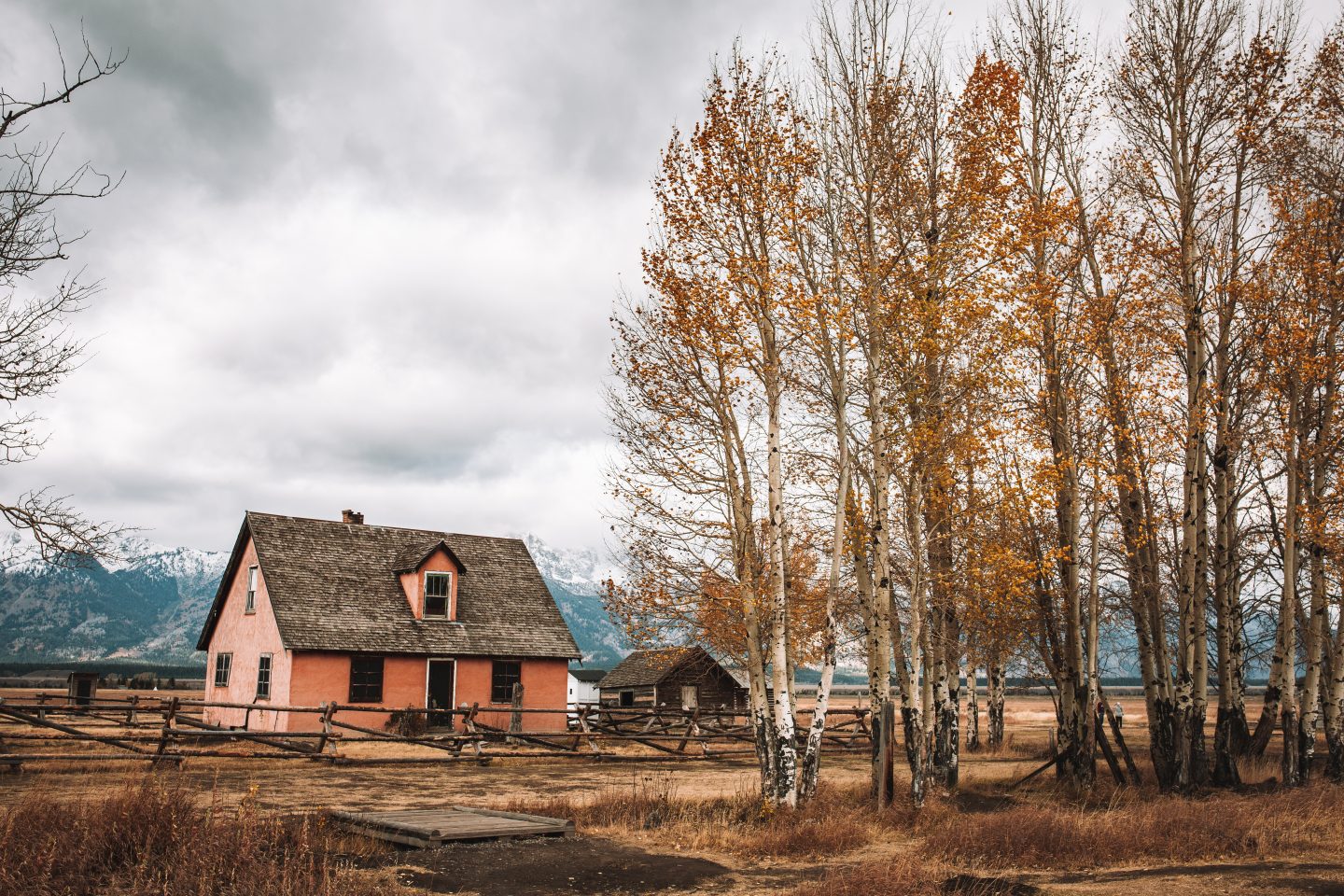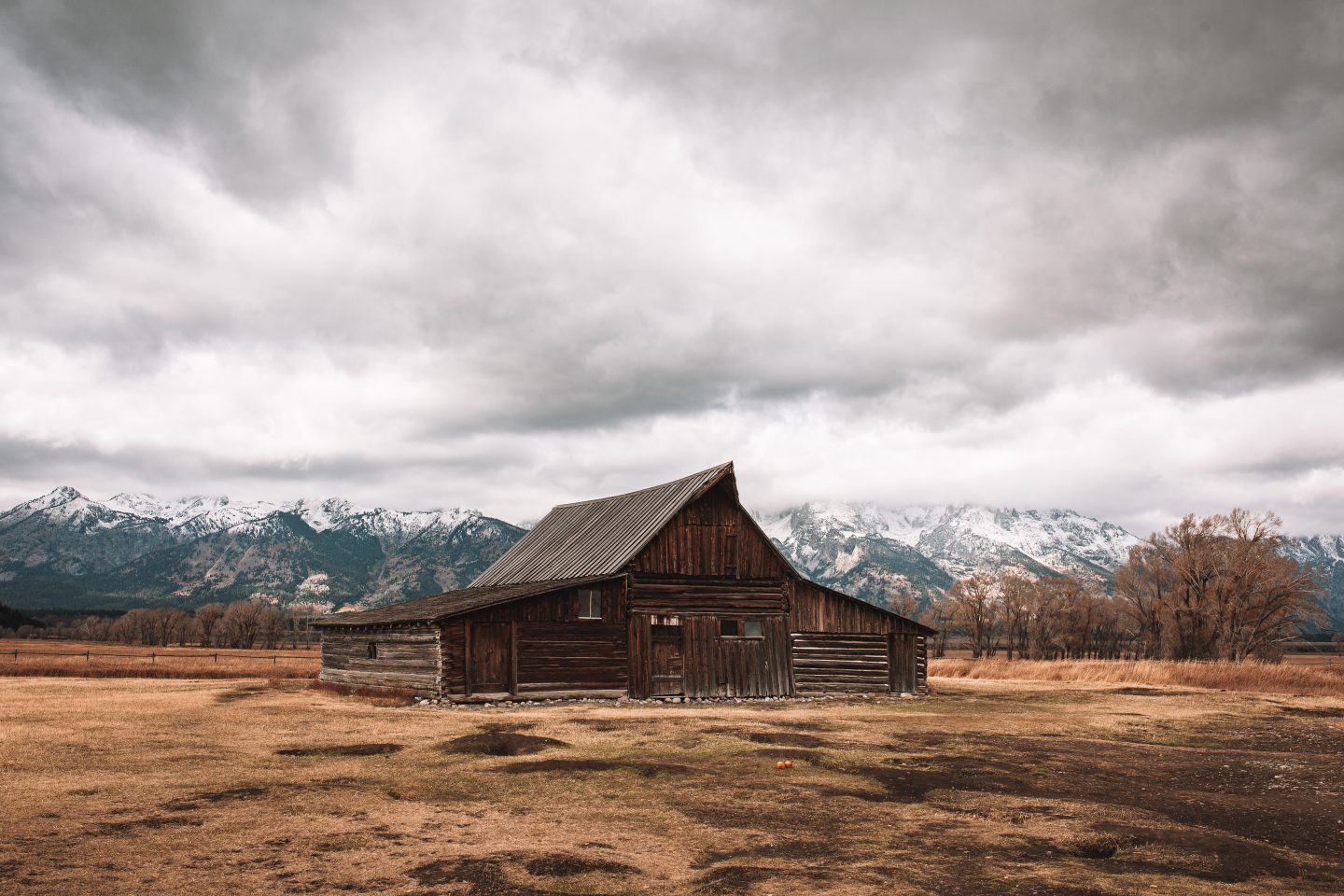 ---
If you are looking to edit your photos without blowing out the color saturation, become a best friend of the blog and get my FREE Lightroom preset!
It's my GO-TO one-click trick!
---
Other places to visit near Grand Teton National Park
Jackson Hole
Jackson Hole, Wyoming is considered the "hub of outdoor recreation opportunity." Both in summer and winter- no matter the weather, the city is bound to be full of tourists to the brim. There are tons of restaurants and souvenir shops to find the perfect gift to bring home or to find a respite from the weather outdoors!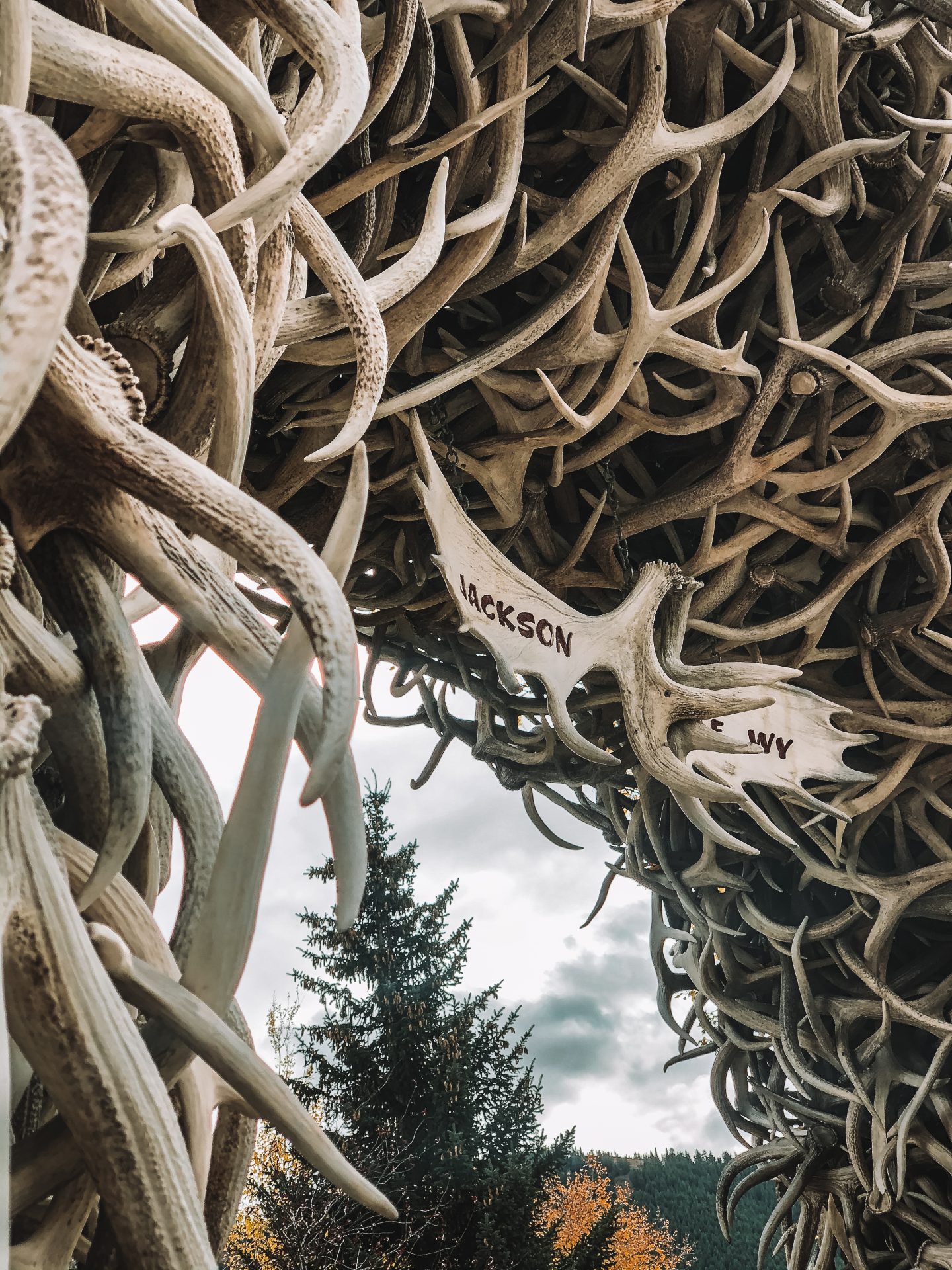 National Elk Refuge
Located in Jackson Hole, the National Elk Refuge is open to the public and free! It's an easy drive and I think the best place to get those panoramic views of the Grand Tetons! During the winter, the first 3.5 miles is only open for driving. According to the website, the refuge was created as a winter habitat for 6,000-8,000 elk as they travel down to lower elevations so you may not see any elk in the summer time. But alas, I still think this is a great place to get those must-see Grand Teton photos!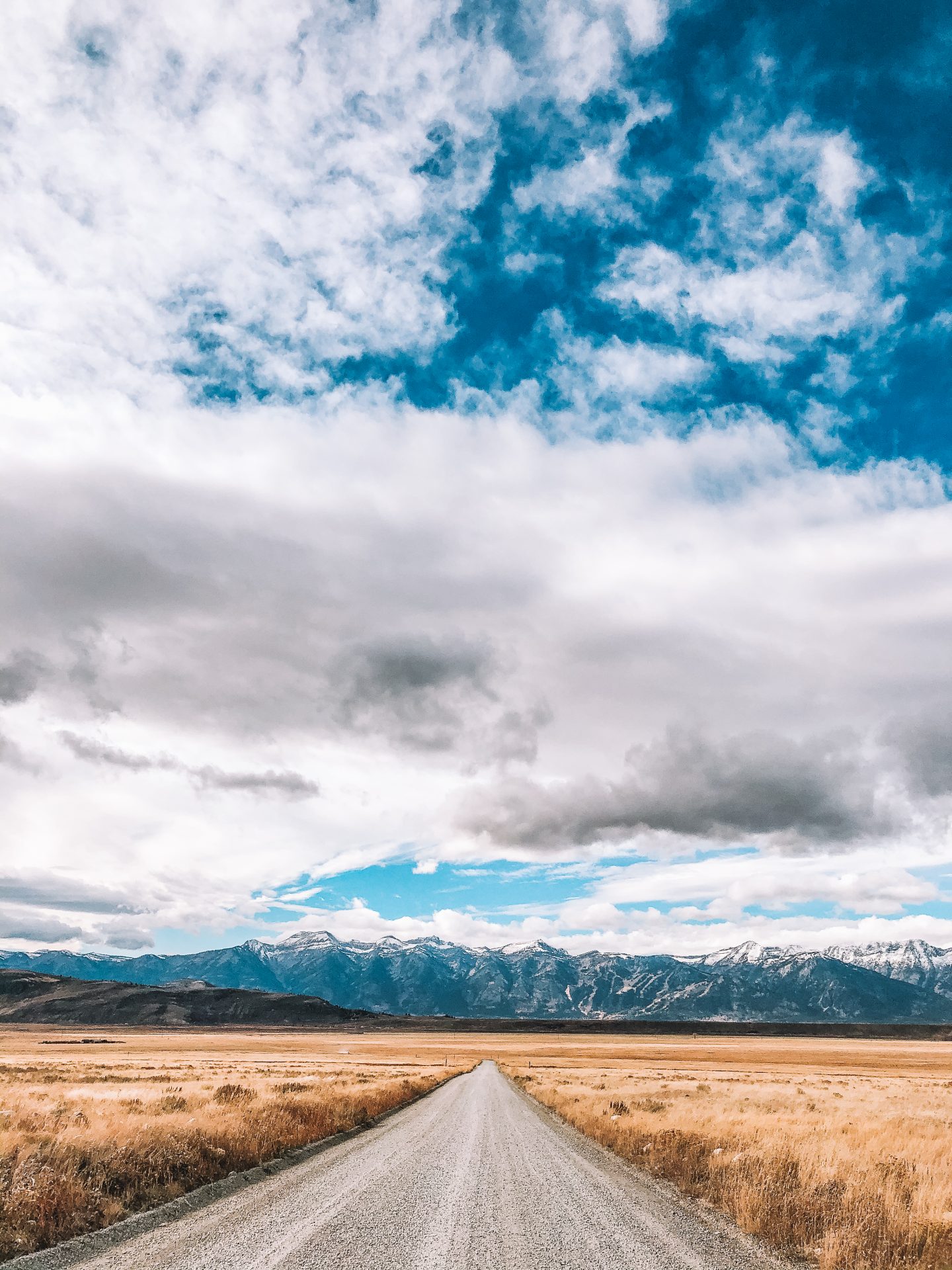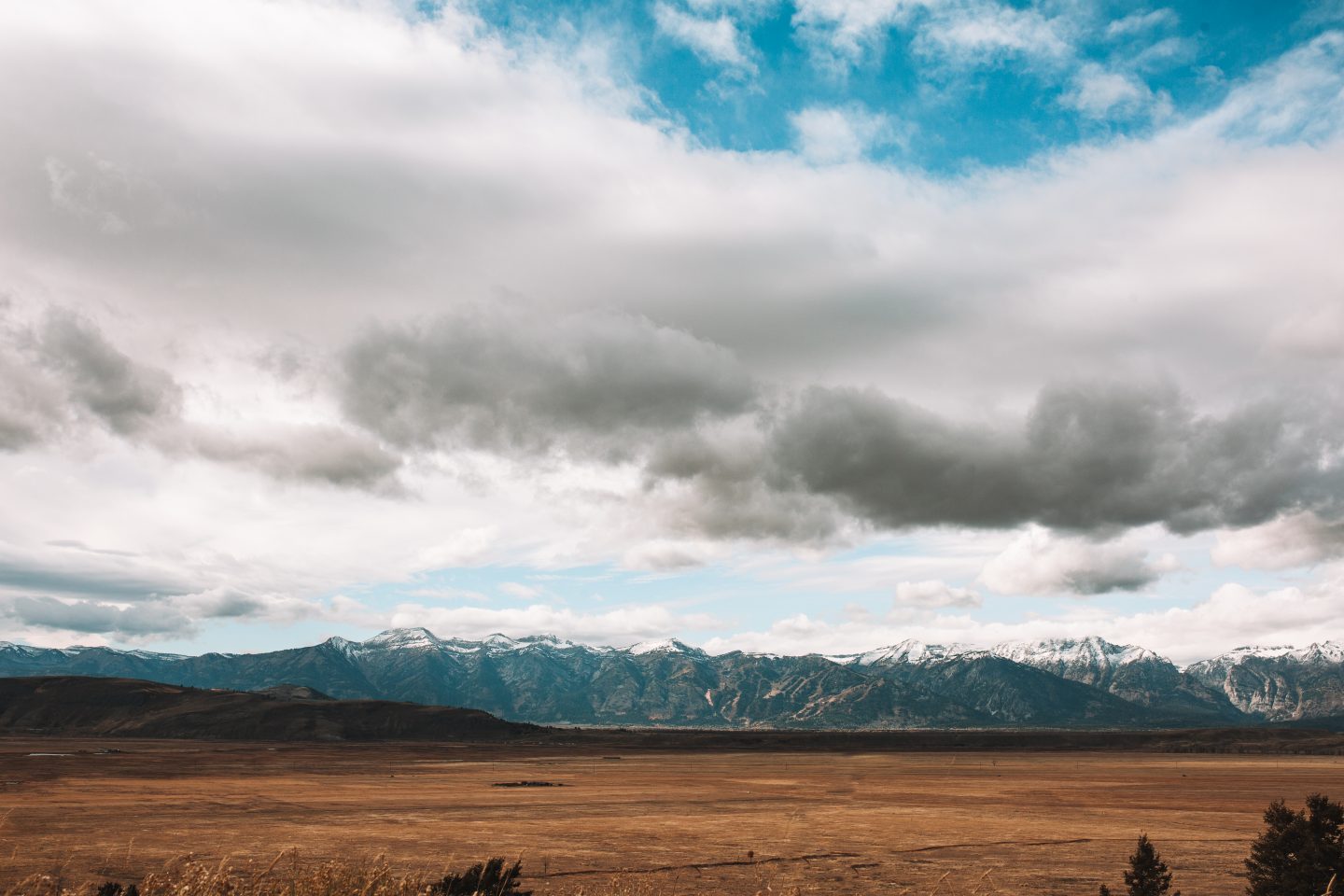 ---
Loved this post? Share it or pin it for later!