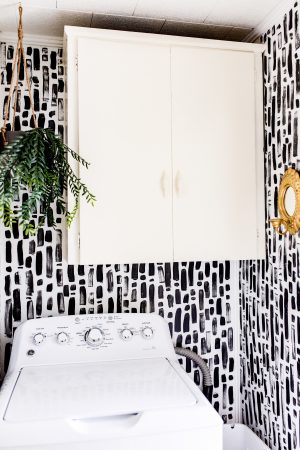 Has anyone else gone a little stir crazy during the COVID social distancing and started seeing all of the things that need a face-lift in their home? No one? Just me?
Who else is loving the new trend where people are painting eclectic accent walls in their homes? They are going around social media like crazy and I cannot get enough! I can honestly say I am obsessed with all of the amazing accent walls and the sheer talent some people have. You may remember that I did my own DIY brushstroke faux "wallpaper" in my laundry room after struggling to find a wallpaper I liked for it. I was kind of shocked at how viral it has gone (and is still) on Pinterest.
Today, I am tackling another DIY paint project that I will be quite honest, was pretty spontaneous. Check out my $0.00 DIY Dalmatian spot painted accent closet doors that can be done in 4 easy steps!
---
– what you need –
Paint color of choice. I used leftover paint from my front door repaint and my DIY brushstroke faux "wallpaper." You may also need paint for your background color but again, that is a preference! It series depends on your current situation.
Craft paintbrush multipack – super cheap and various sizes for you to pick from!
– practice makes perfect –
I recommend that if you have a poster board lying around, you test paint the Dalmatian spot size and pattern to determine your preference. I don't normally have any poster board lying around so I just taped together random pieces of scrap paper together!
Once I decided on the general size of the Dalmatian spots, I tested out the pattern and let the paint dry for a few hours. I eventually taped it to my wall to get an idea if the scaling was what I wanted. I originally thought that I would paint the wall behind my desk but spontaneously decided to paint my bedroom closet folding doors instead. But here is a photo of my painting sample taped on my office wall – I didn't take a photo before painting my closet doors.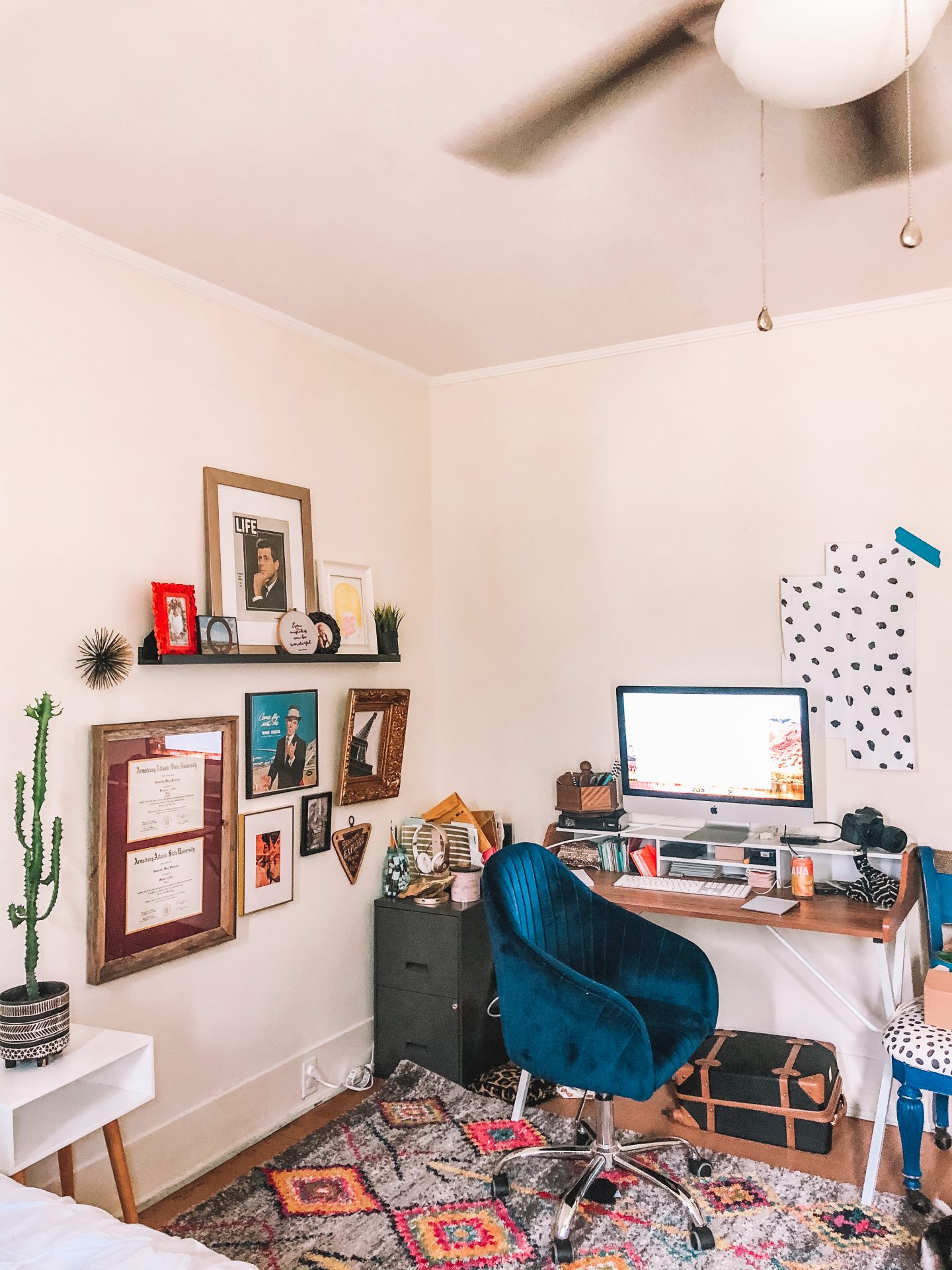 – prep your space –
Depending on where you are painting this DIY, you may need to paint a solid color background. Since my closet doors were already cream/off-white, I didn't have to make any paint upgrades. I removed the old door hardware and simply wiped down the surface to make sure it was clean.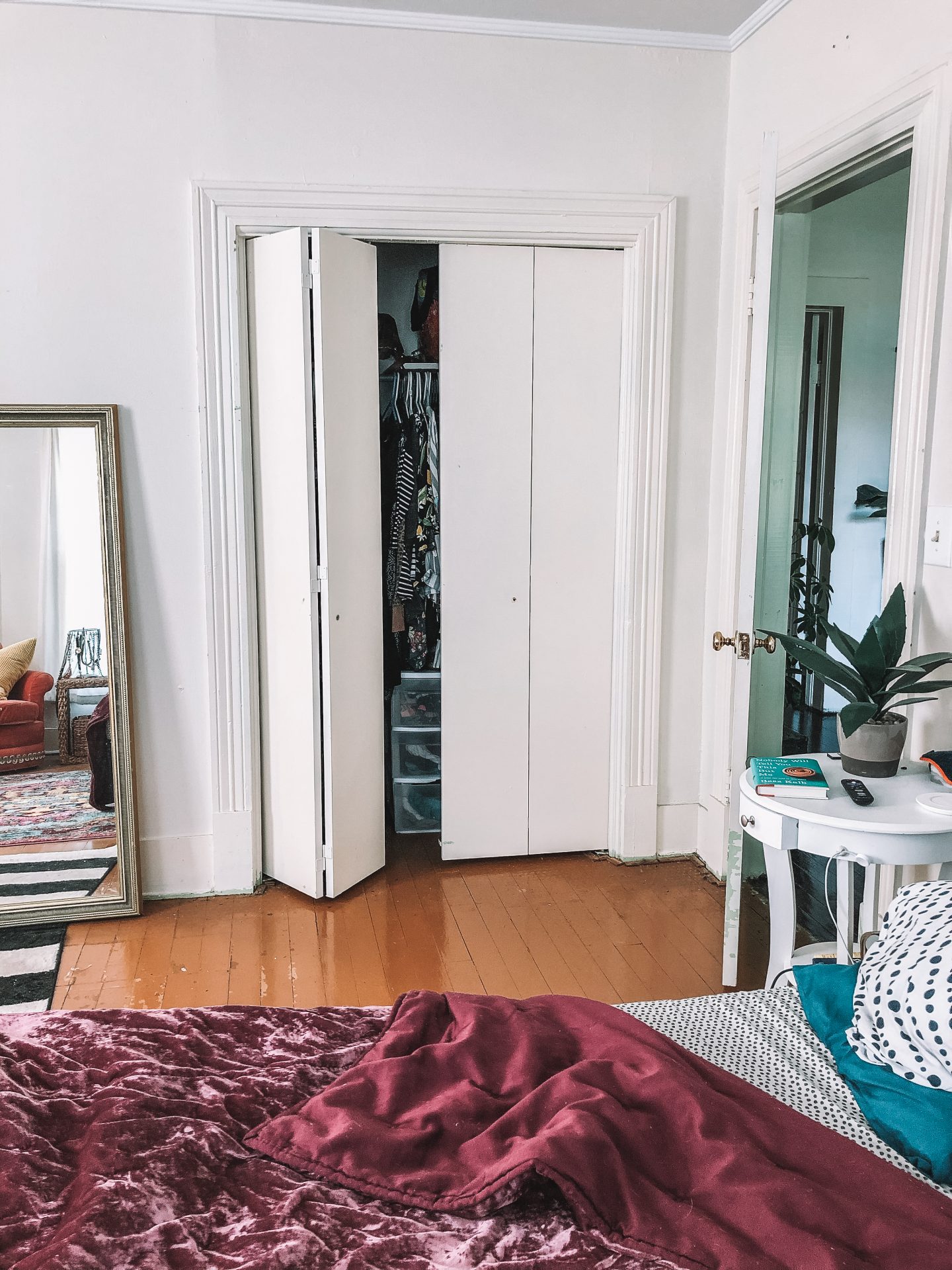 – paint –
I did one round of Dalmatian spots by setting my brush on the door and doing a little turn/flick with the brush the make them look not as uniform. I did this in varying ways so no two spots look the same. Once the first round of paint was dry, I touched up some of the spots to make sure they were more opaque.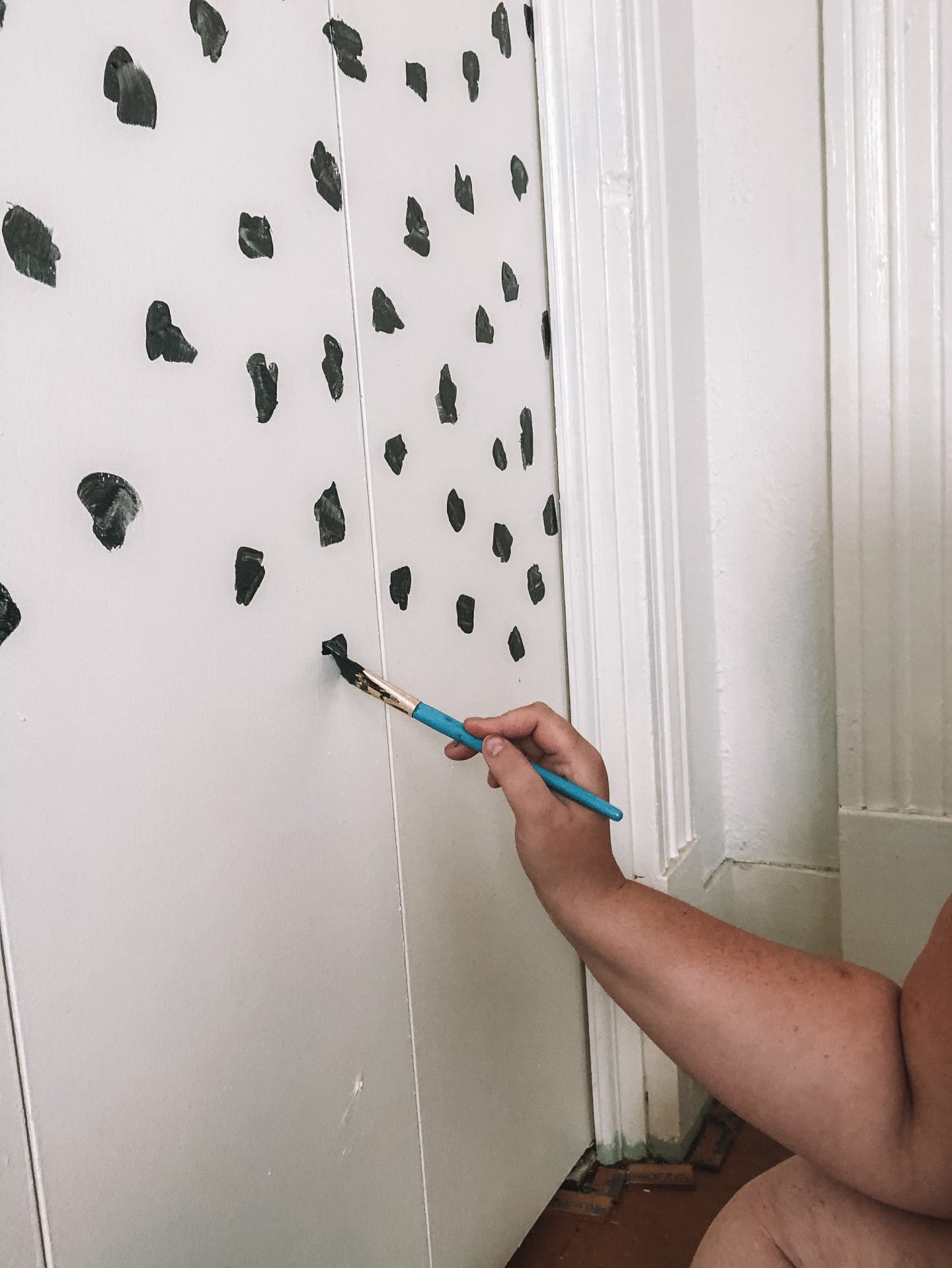 – style –
Perhaps the most fun part of the project is styling your space after you complete the project! Since this is my closet and I use it daily, I had to make sure everything was functional instead of pretty. I knew I wanted to get some new hardware and I found these lovely golden handles. I also decided to rearrange some stuff in my house and brought in my snake plant to its new home. Lastly, I thought it would be fun to showcase my favorite purse – my camera Kate Spade I got as a gift. It's perfect hanging up there and easy enough for me to grab it when I want it!
Check out this before/after!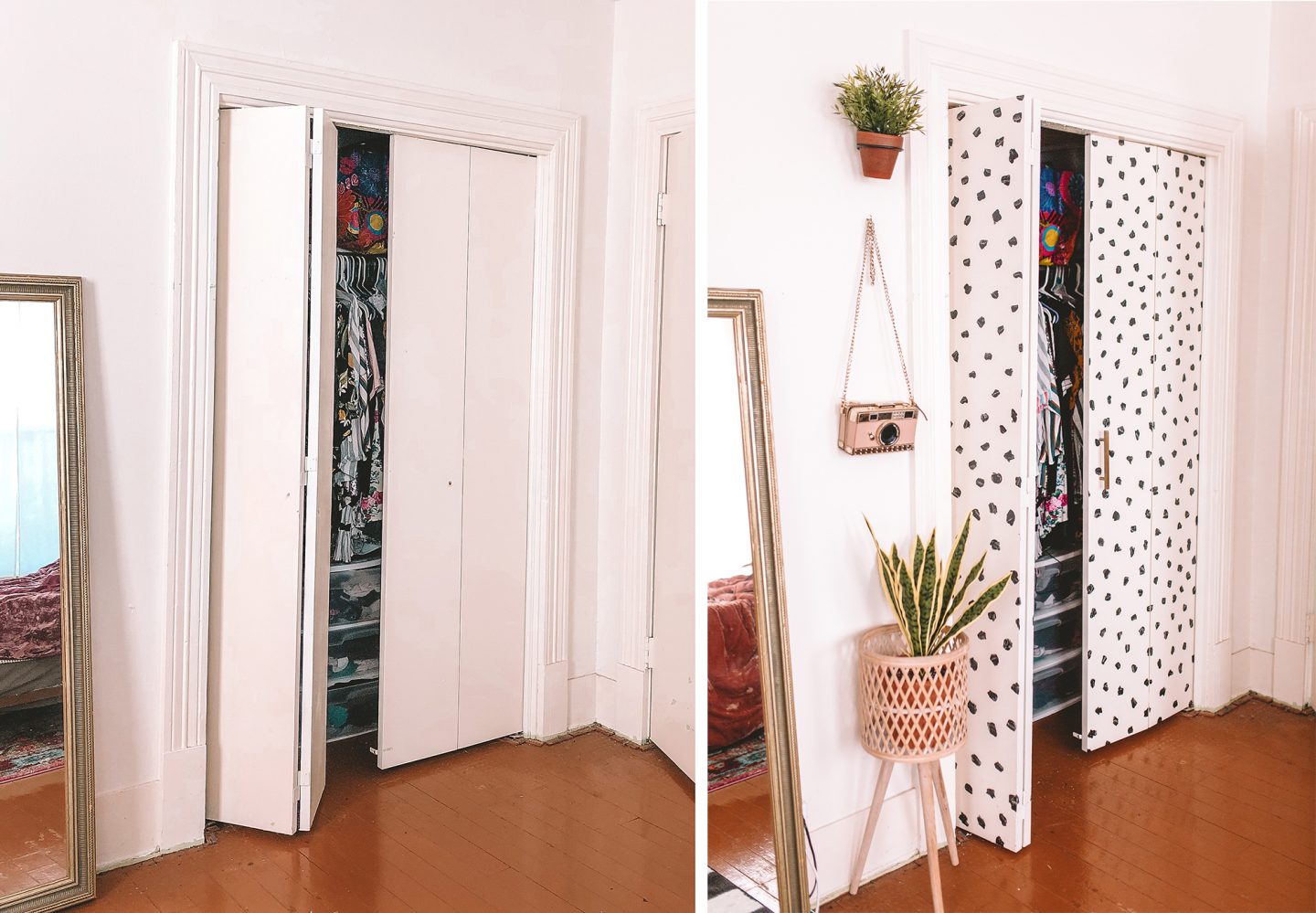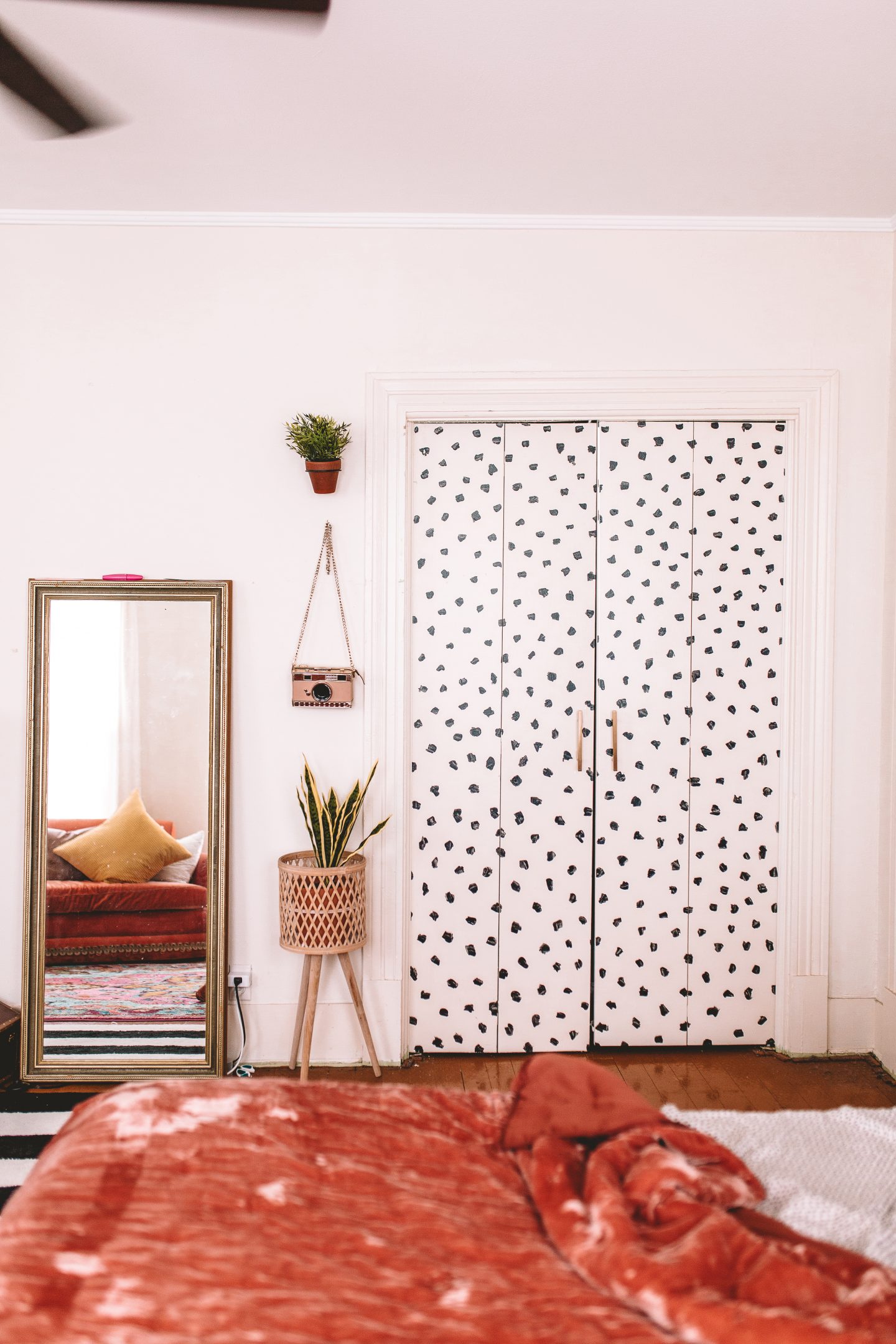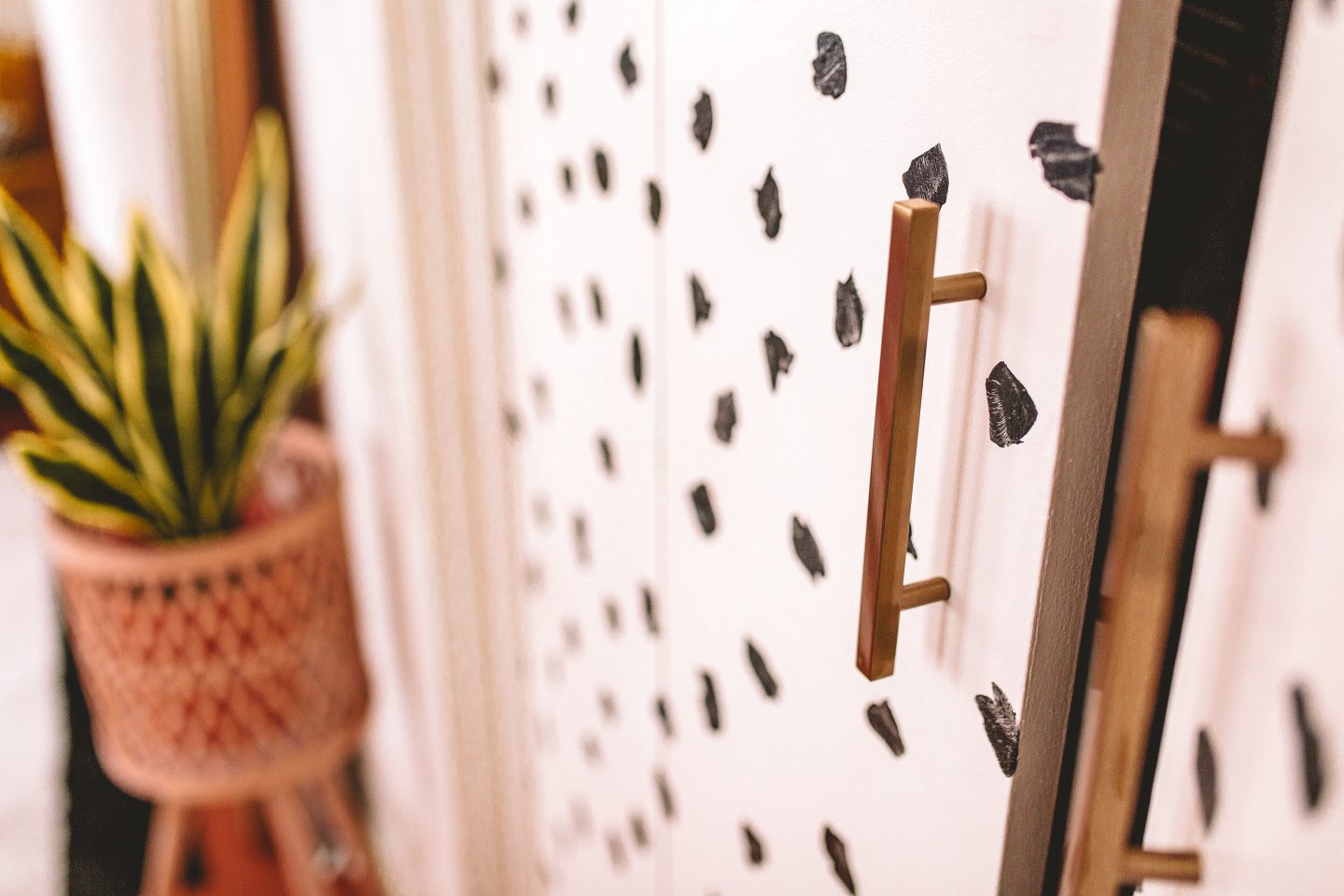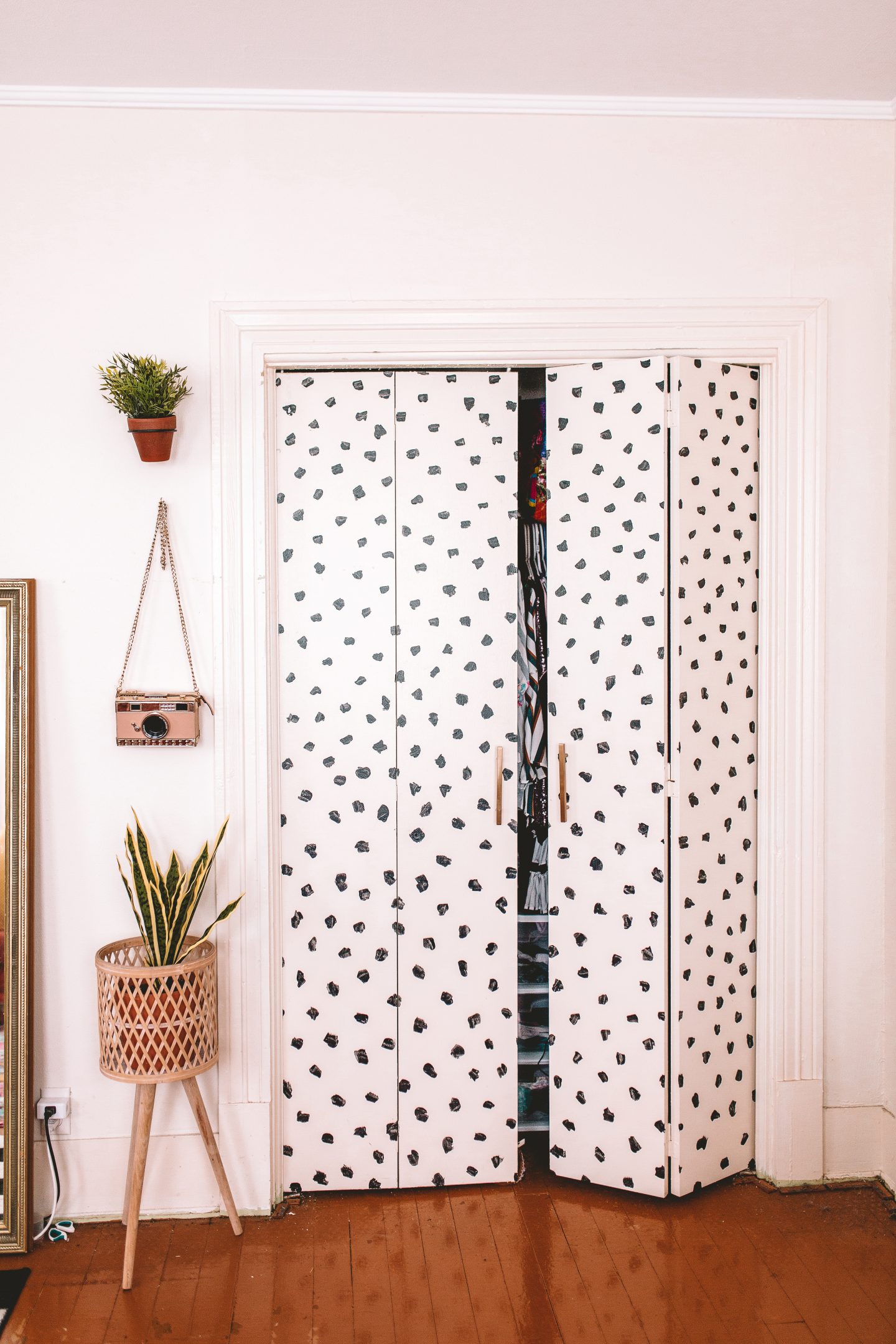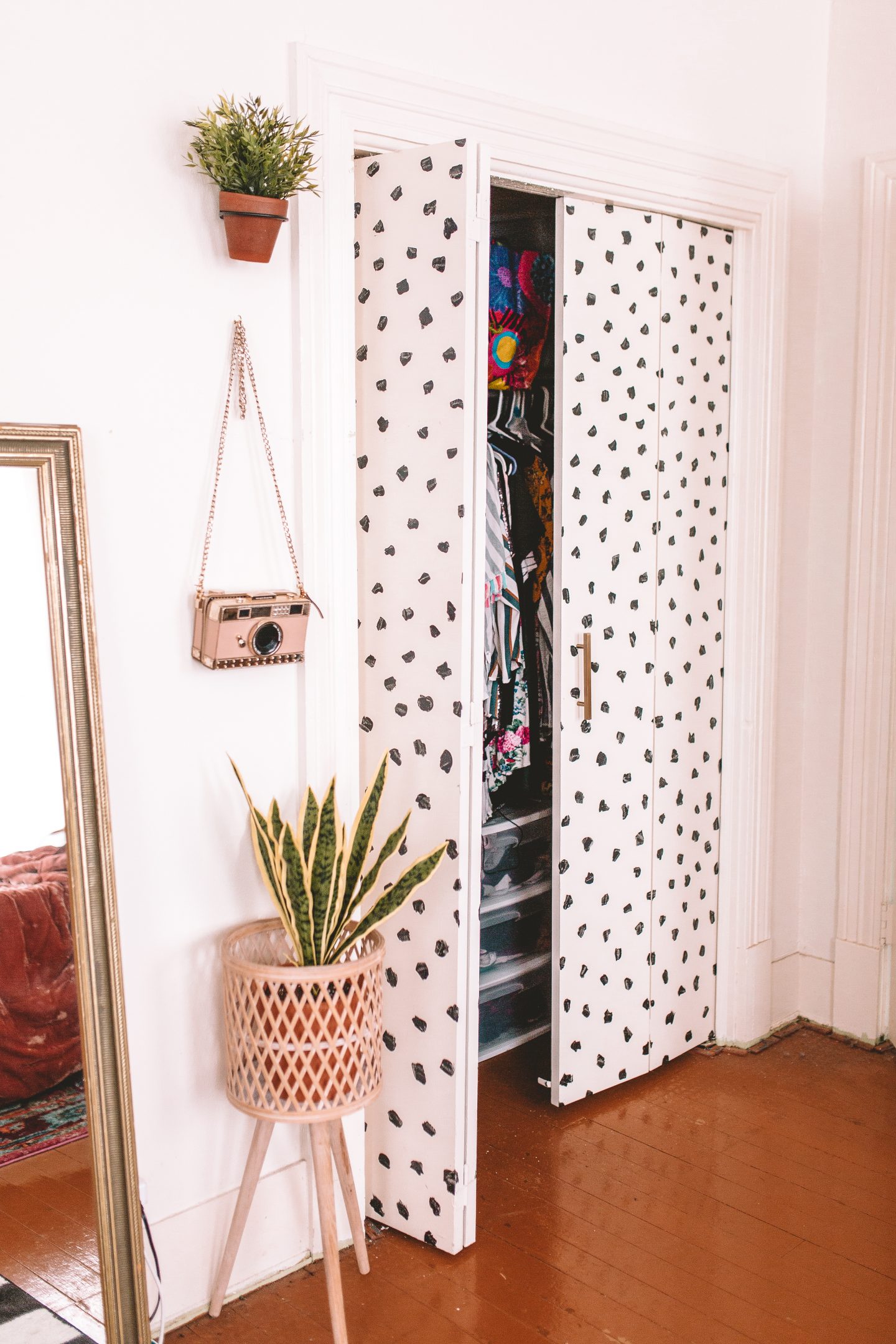 ---
Loved this post? Share it or pin it for later!