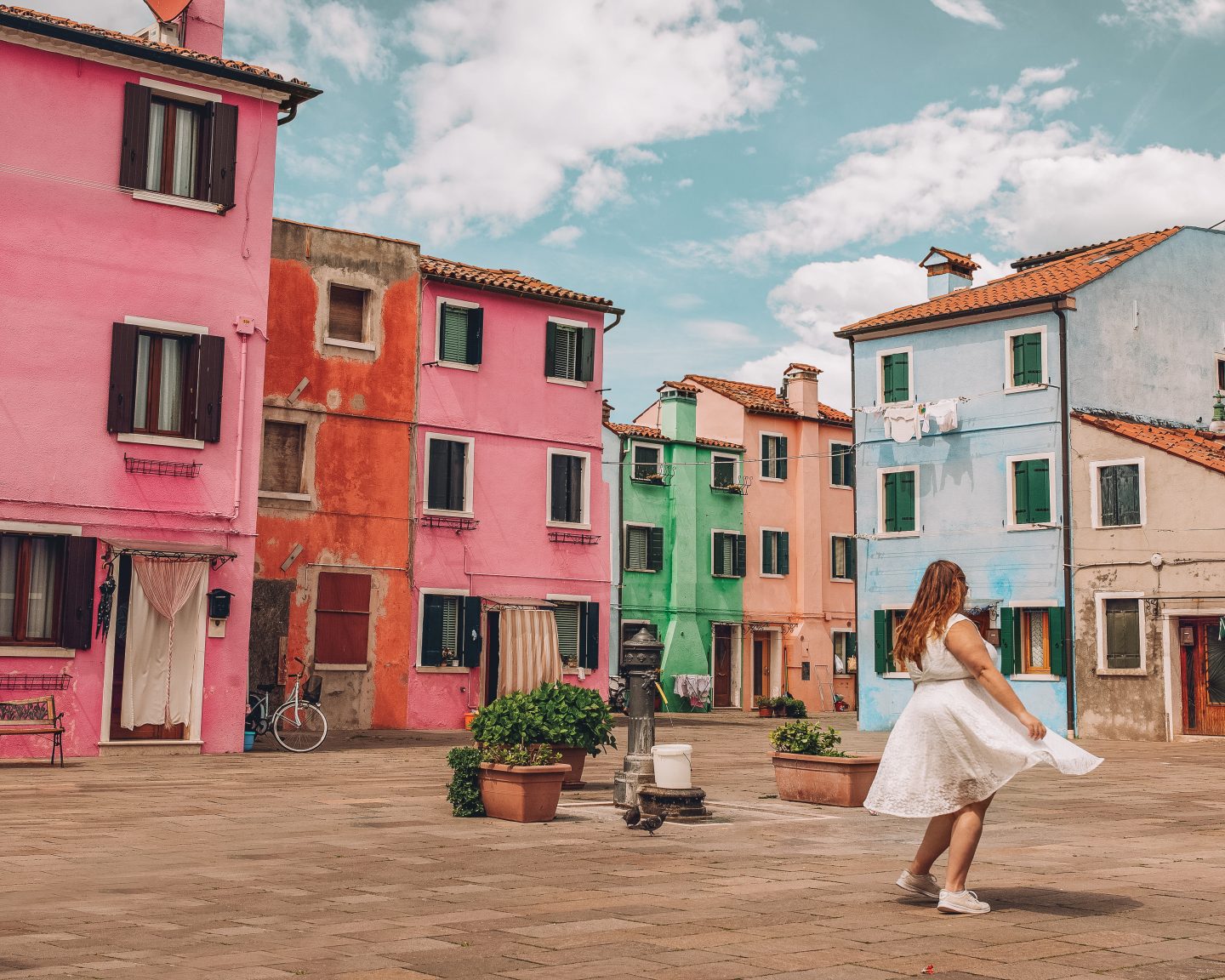 Just a quick boat ride away from picturesque Venice is the magical rainbow paradise island of Burano, Italy! Shockingly, it is mostly just a fishing village to less than 3000 people but the locals have found a way to draw in the crowds and to keep them coming back for more. You may have seen the multitude of colors before in those Pinterest perfect images thinking it couldn't possibly be real, but oh my 'lanta y'all, it was everything and so much more! So let's chat the down and dirty on how to get from Venice to Burano AND how to spend a day trip from Venice to Burano, Italy because I promise, once you get there, you won't want to leave.
---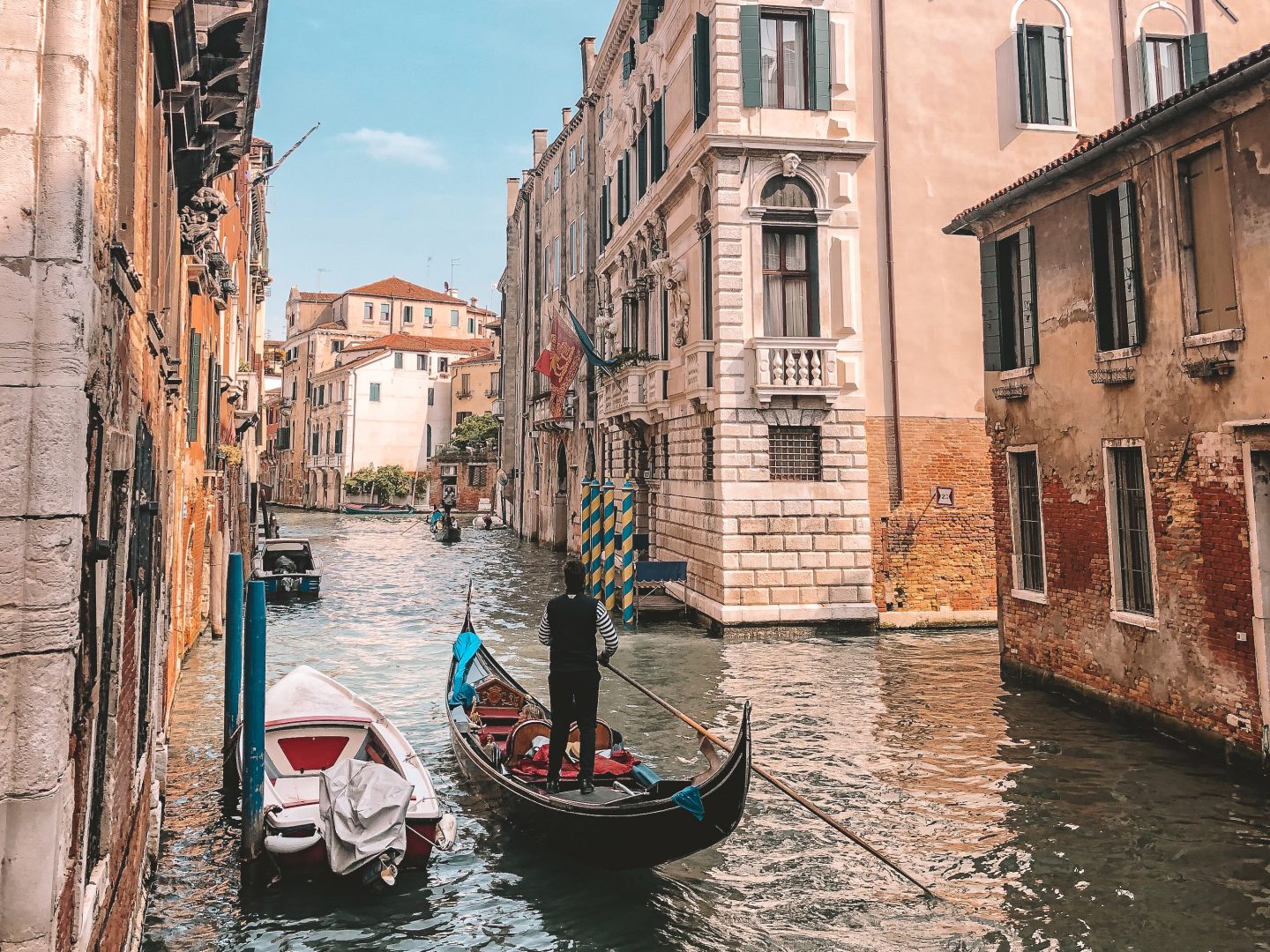 ---
First things first, you should know that much like Venice, Burano is a canal city with no vehicle or motorbike traffic. But know that it is a small island and perfectly walkable! Although there is a bridge to the neighboring island of Mazzorbo, how to get from Venice to Burano will require a boat ride one way or another. There are two main options (sans a group tour) for you if you are visiting: Vaporetto water bus or private water taxi.
Day Trip from Venice to Burano via waterbus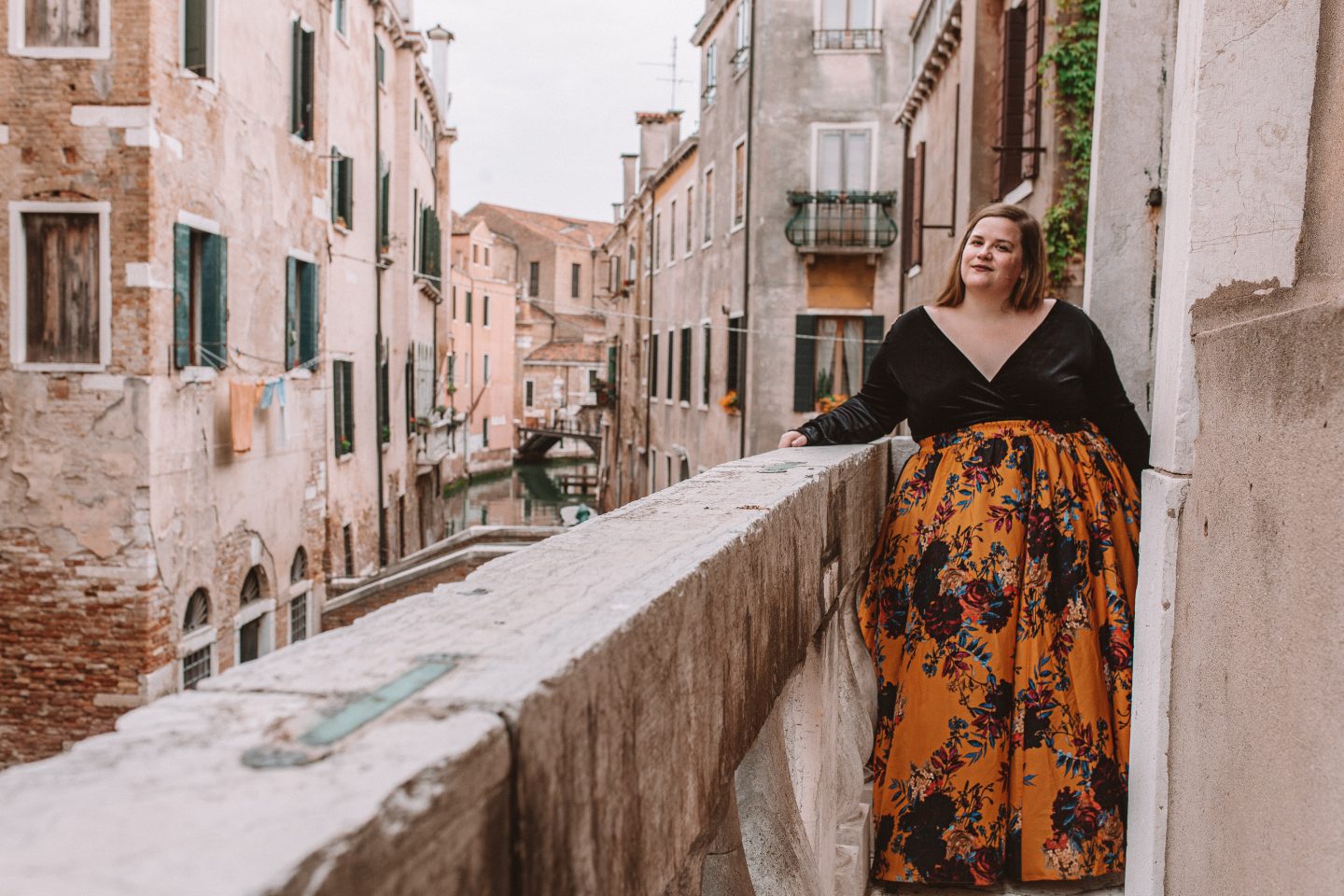 The greener choice and the cheapest option for a day trip from Venice to Burano is the Vaporetto water bus. I personally took the Vaporetto waterbus line 12 from the Fondamenta Nove stop (since that stop was closest to my Airbnb), but there are many stops around the island that can easily be found on the Vaporetto line maps and timetables. If you have cellphone data and are tech-savvy, using Google maps is definitely an easy option for figuring out your best route! If you don't have service, research in advance or ask a Vaporetto ticket seller. They were so kind when I had a few questions myself.
Keep in mind that a one-way trip costs only €7.50 each direction and includes a 1hr 15 min ride with line changes. If you are travelling with kids under age 6, they are free but those over 6 must pay the full fare.
You will need one ticket for each direction to and from Burano OR you can get a single day or multi-day pass and use it to visit the other island of Murano and Torcello if you have the time. I have heard it is well worth it and if not for rain, I would have done it myself. I cannot wait to go back and visit the glass-making shops on Murano.
| | |
| --- | --- |
| One-Day Travel Card | €20 * |
| Two-Day Travel Card | €30 * |
| Three-Day Travel Card | €40 * |
| Seven-Day Travel Card | €60 * |
If you leave from the stop at Fondamente Nove as I did, the trip only takes about 45 minutes with a few stops along the way. The boat ride was seriously one of my favorite parts because I loved being able to stand and soak up the sights as we left Venice, feel the breeze, and get a first glance of the colors of Burano. Be sure to check out the houses for sale along the route. Oh to have unlimited funds!
---
Day Trip from Venice to Burano via Water Taxi
If I was made of money which we all know that most Millennials are not, I would have loved to take a water taxi to Burano but it's VERY expensive- especially for a solo traveler. A quick google says it can cost €115-140 each route depending on the demand. That price does not include waiting while you visit Burano. It is definitely a luxury I cannot afford but if you can and really want to experience it, take your friends and have a blast!
Most water taxis can be found near Vaporetto docking spots. I have personally never taken a water taxi when in Venice or Burano because I found the cities very walkable and public transport easy to navigate so I can not much help.
---
What to do once you get to Burano
I will be honest, there is not a lot to do in Burano but have a fantastic meal and walk the island from left to right, front to back. Which means I ate my fill of spicy, garlicky pasta and snapped all the photos to my heart's content! If you are looking to experience the island before the crowds descend or at least when it is less crowded, visit on a weekday and in the early morning! I did go mid-day but due to impending rain, it was pretty easy to find empty streets around every turn.
I enjoyed just browsing to my heart's content. I watched a group of local boys playing soccer. Saw a few old fishermen unloading their hauls. I even got to see a few nonnas hanging their laundry out. Sometimes travel is just soaking up the surroundings. I don't always take all the photos but I do have a few from my day trip to Burano!
---
Check out my photos from my day trip from Venice to Burano!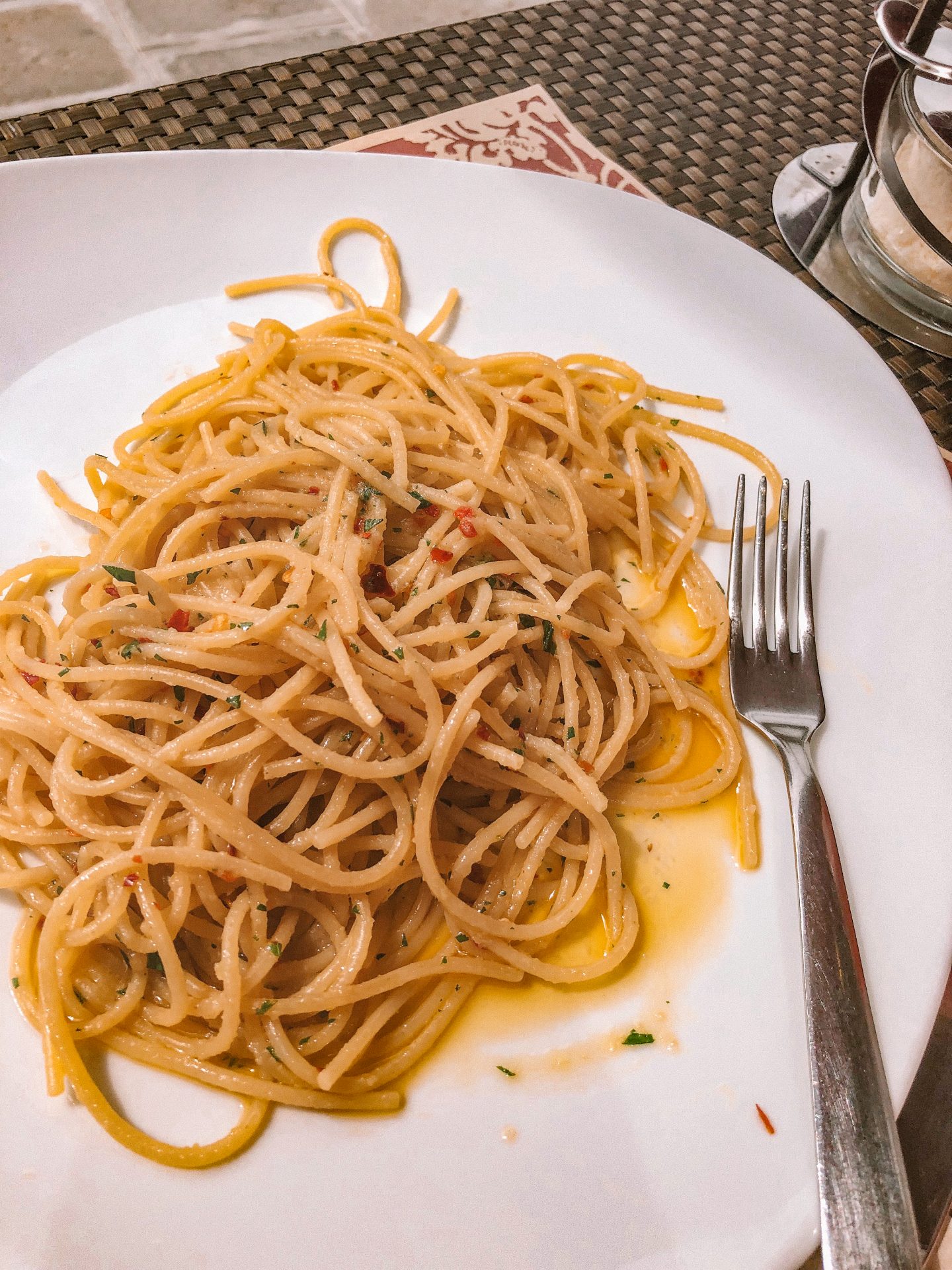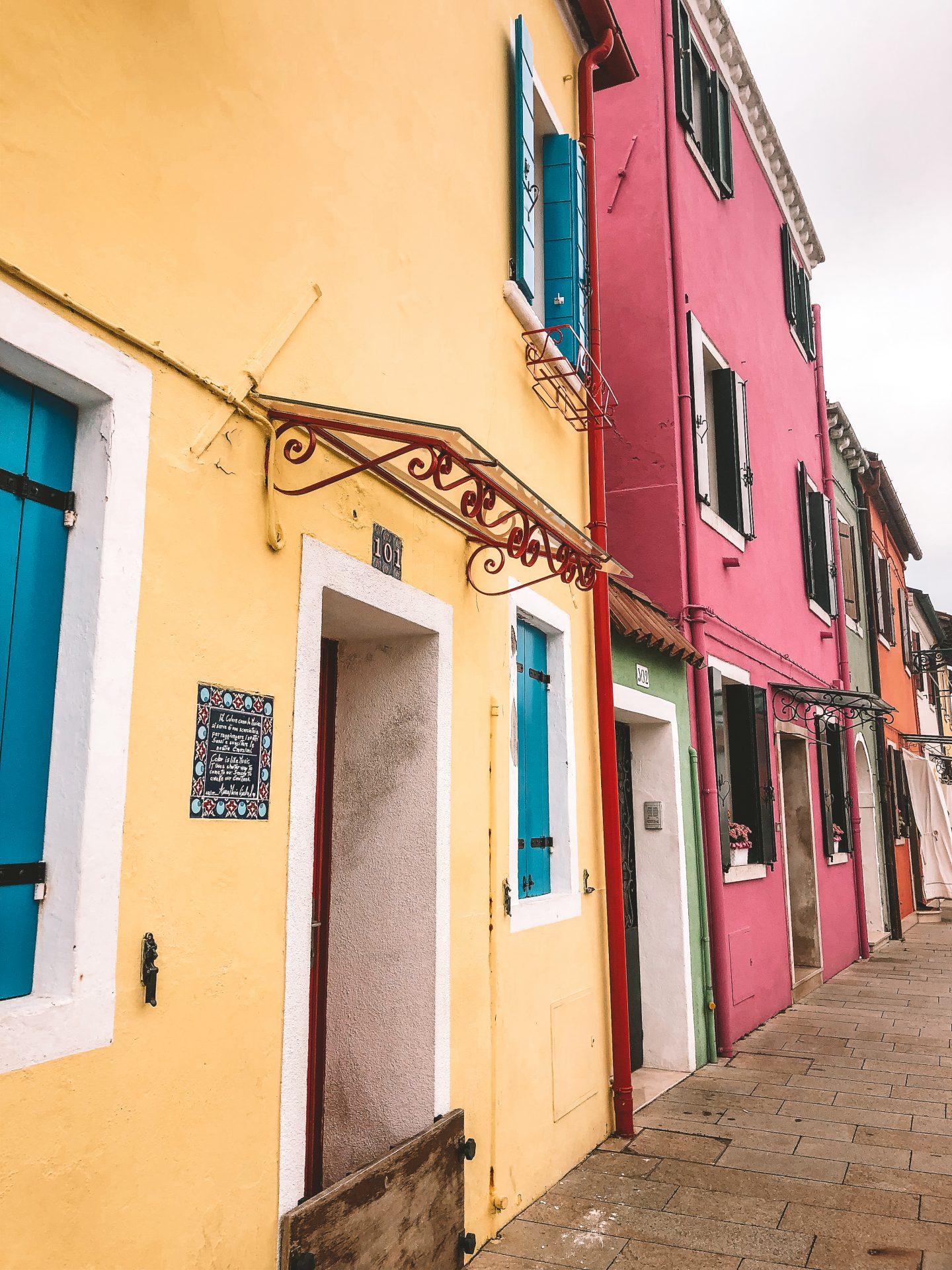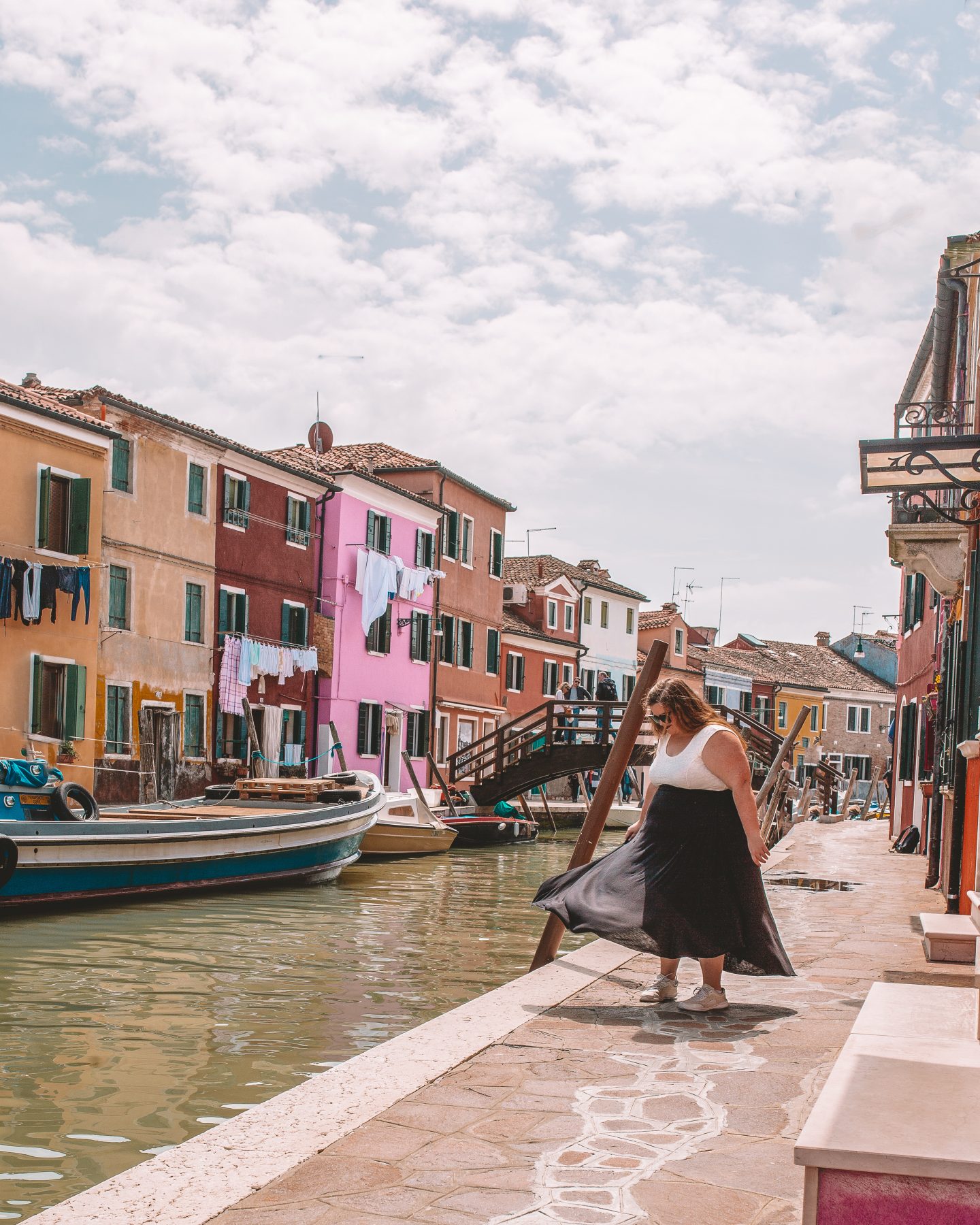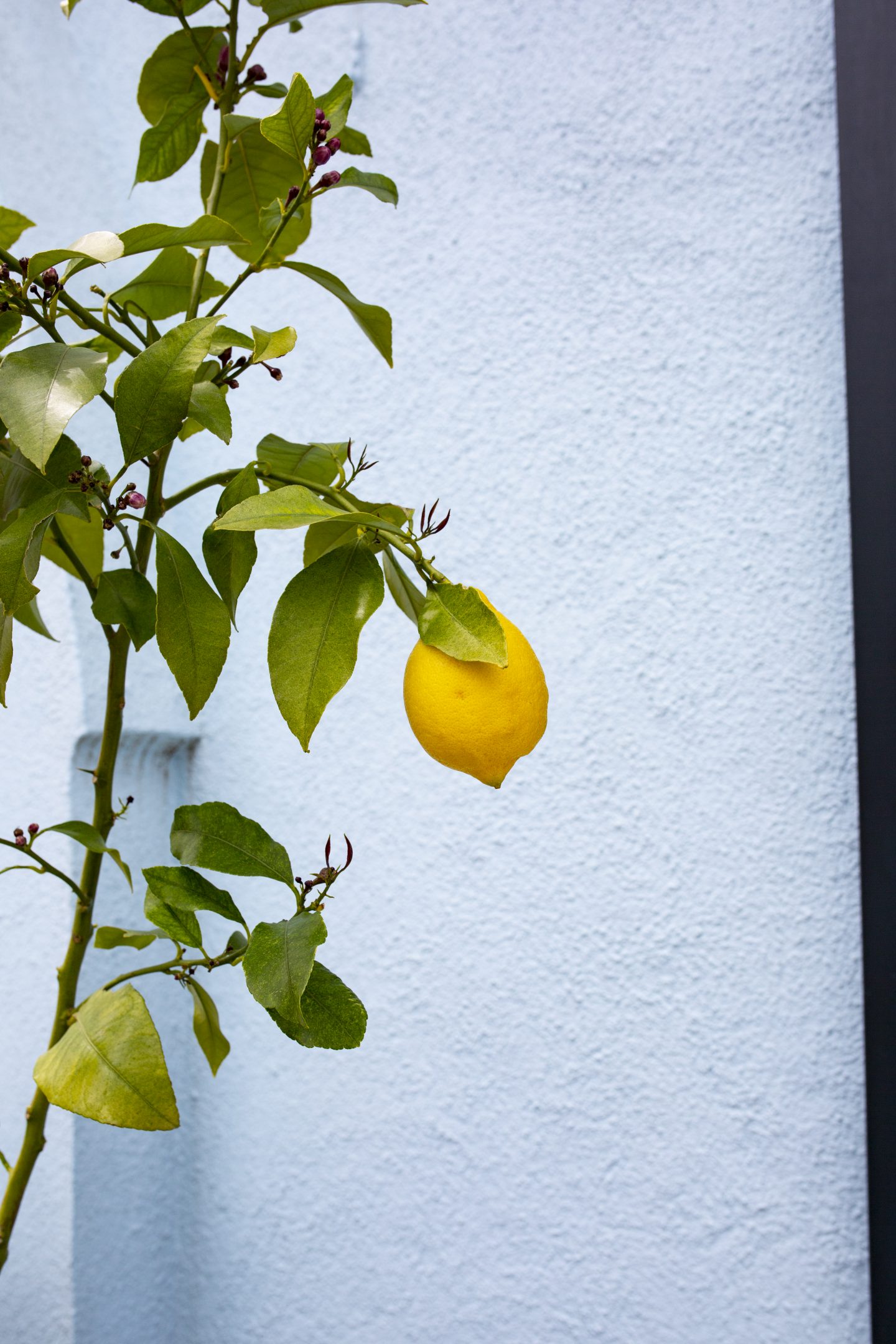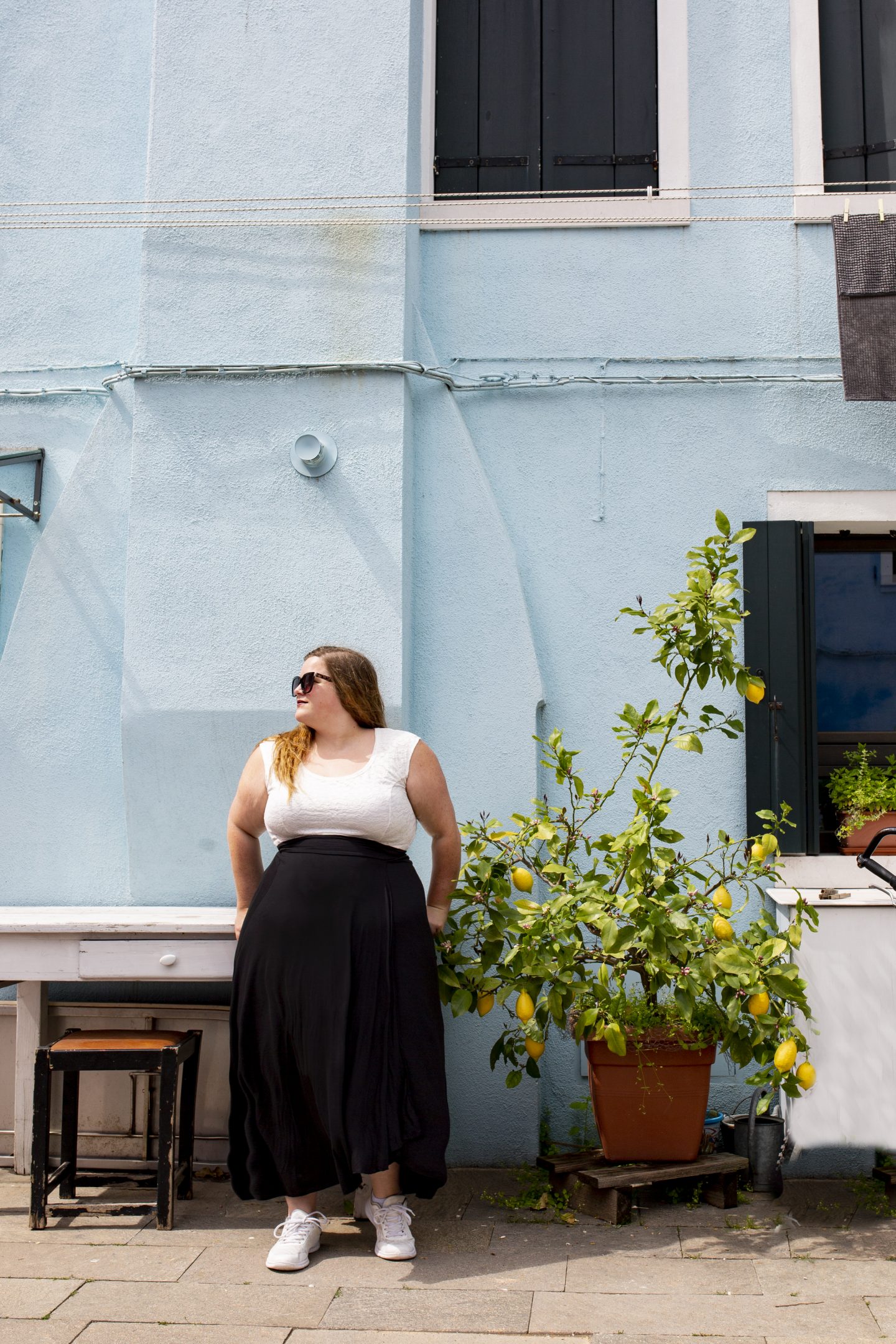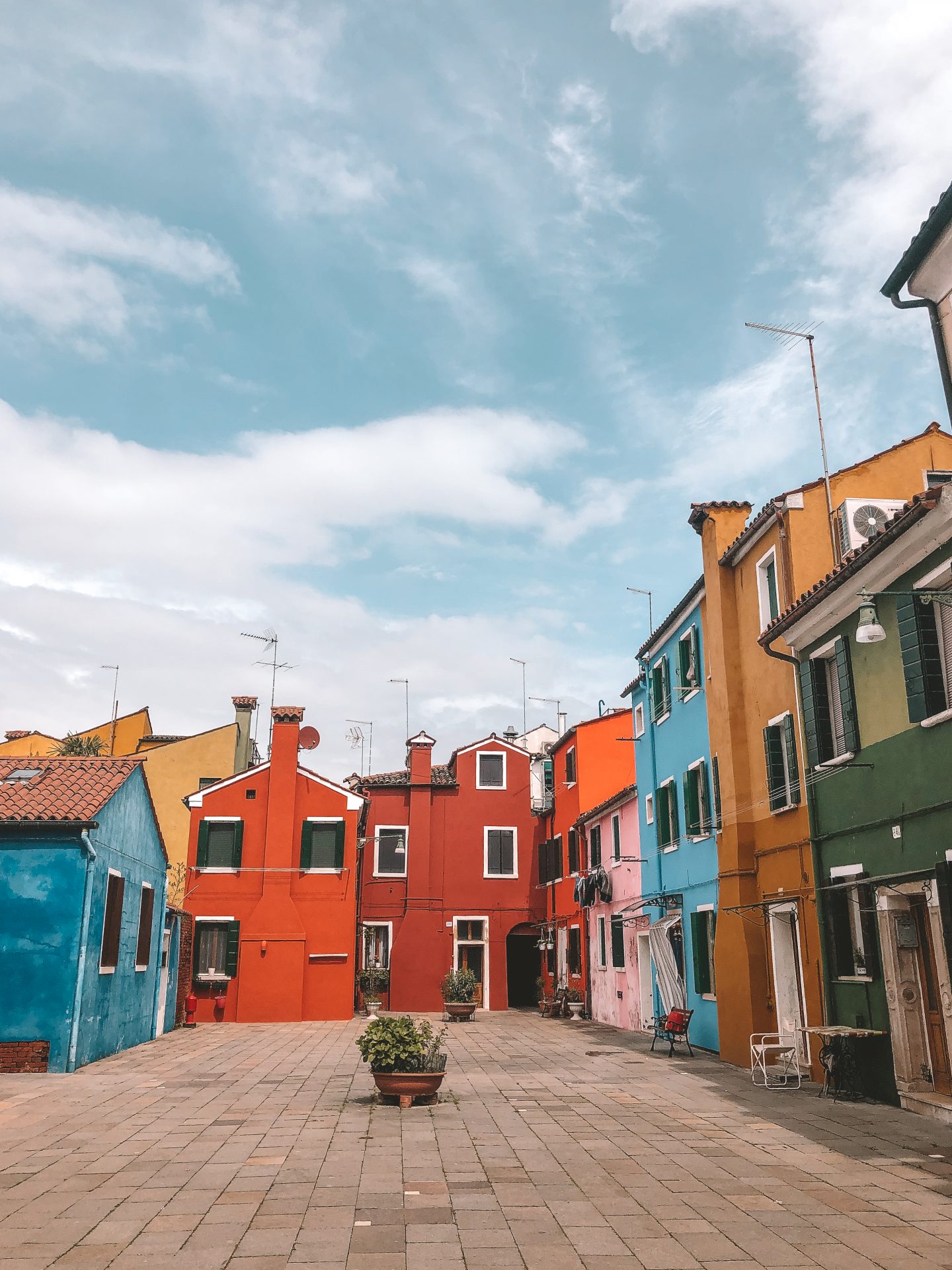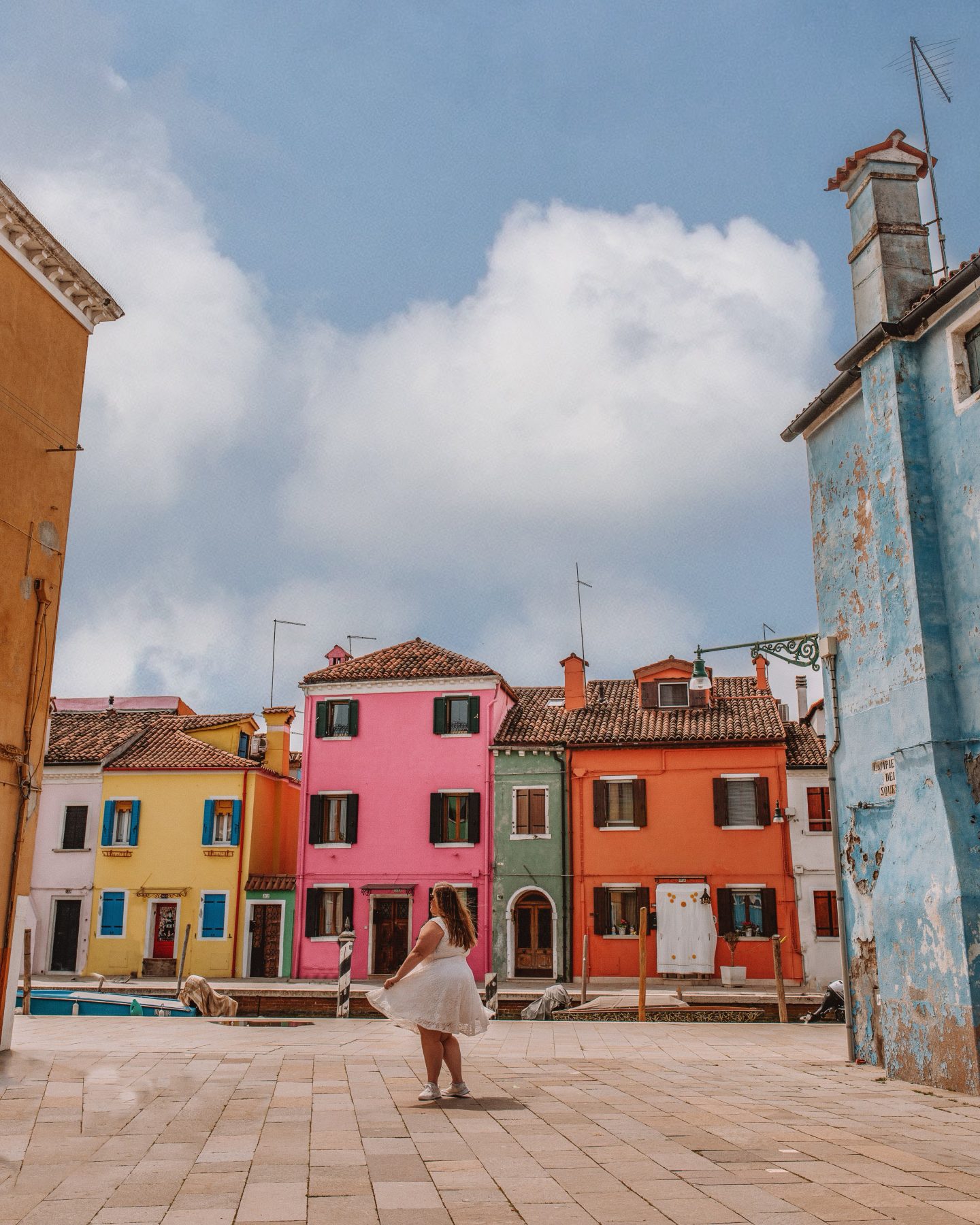 ---
Traveling solo and want to still get incredible photos of yourself so you can remember the places you visit? Check out my tried and true options! I have personally done ALL of these options and I have gotten amazing results! Trust me, I am a photographer. ?
---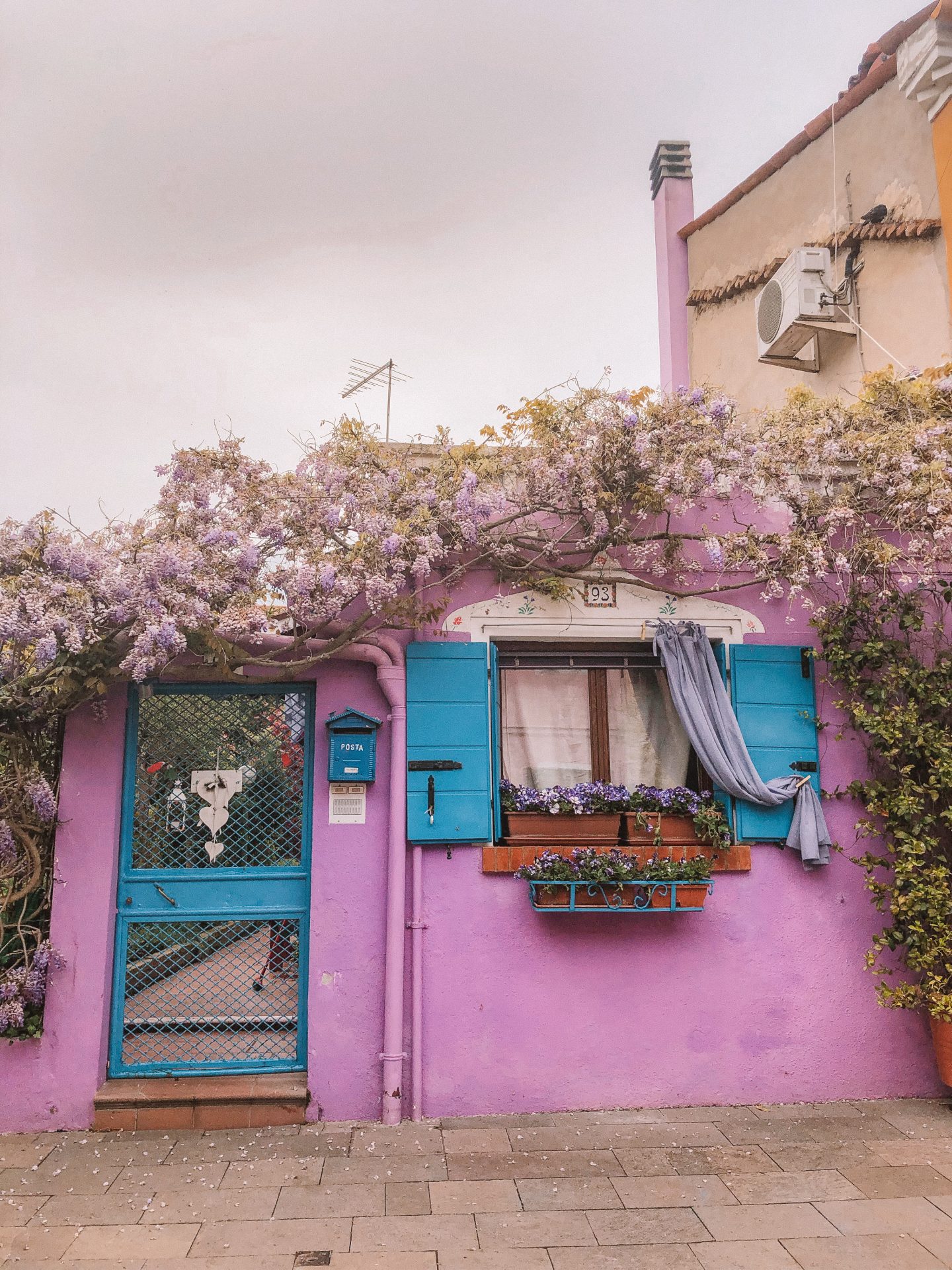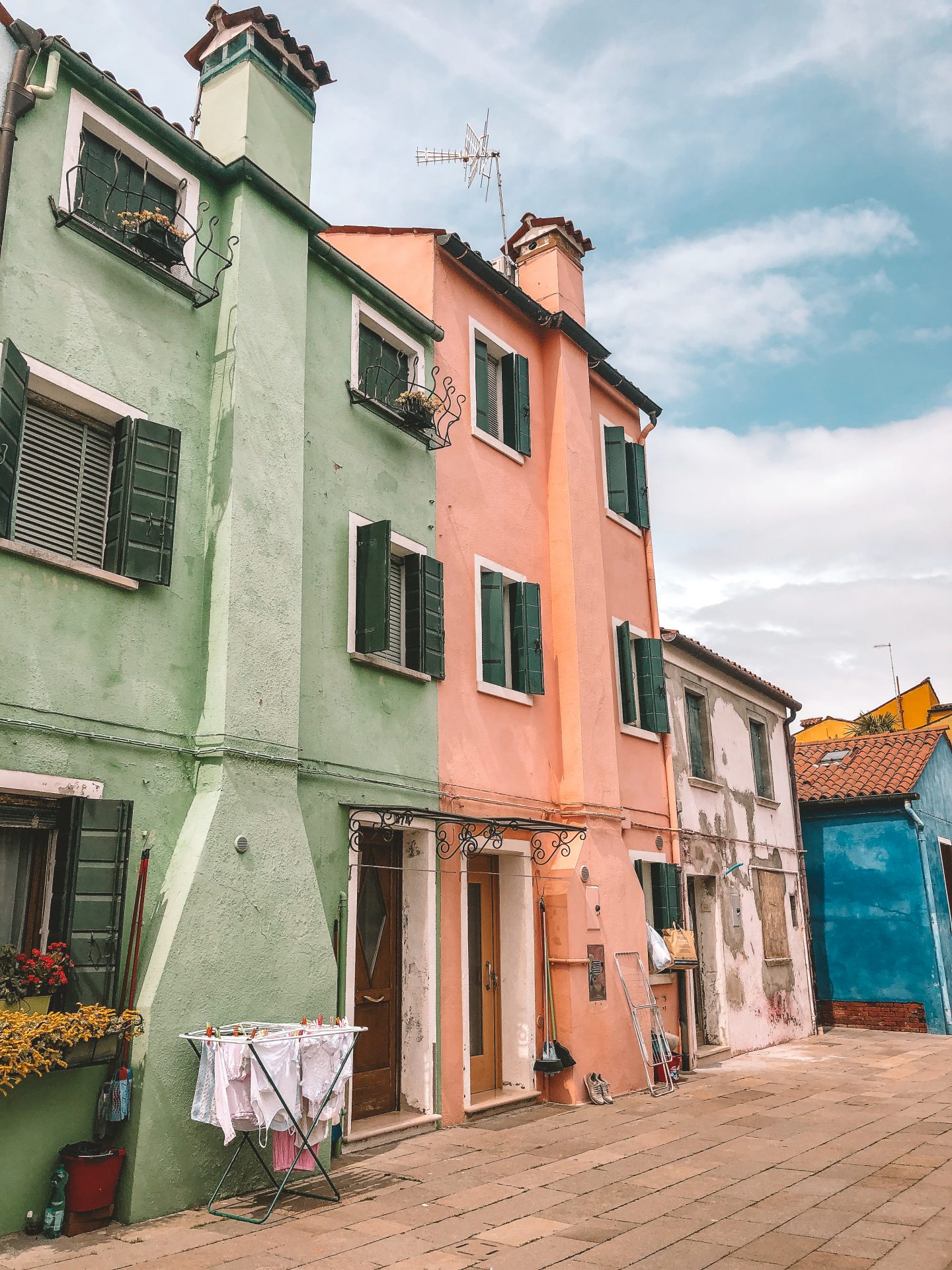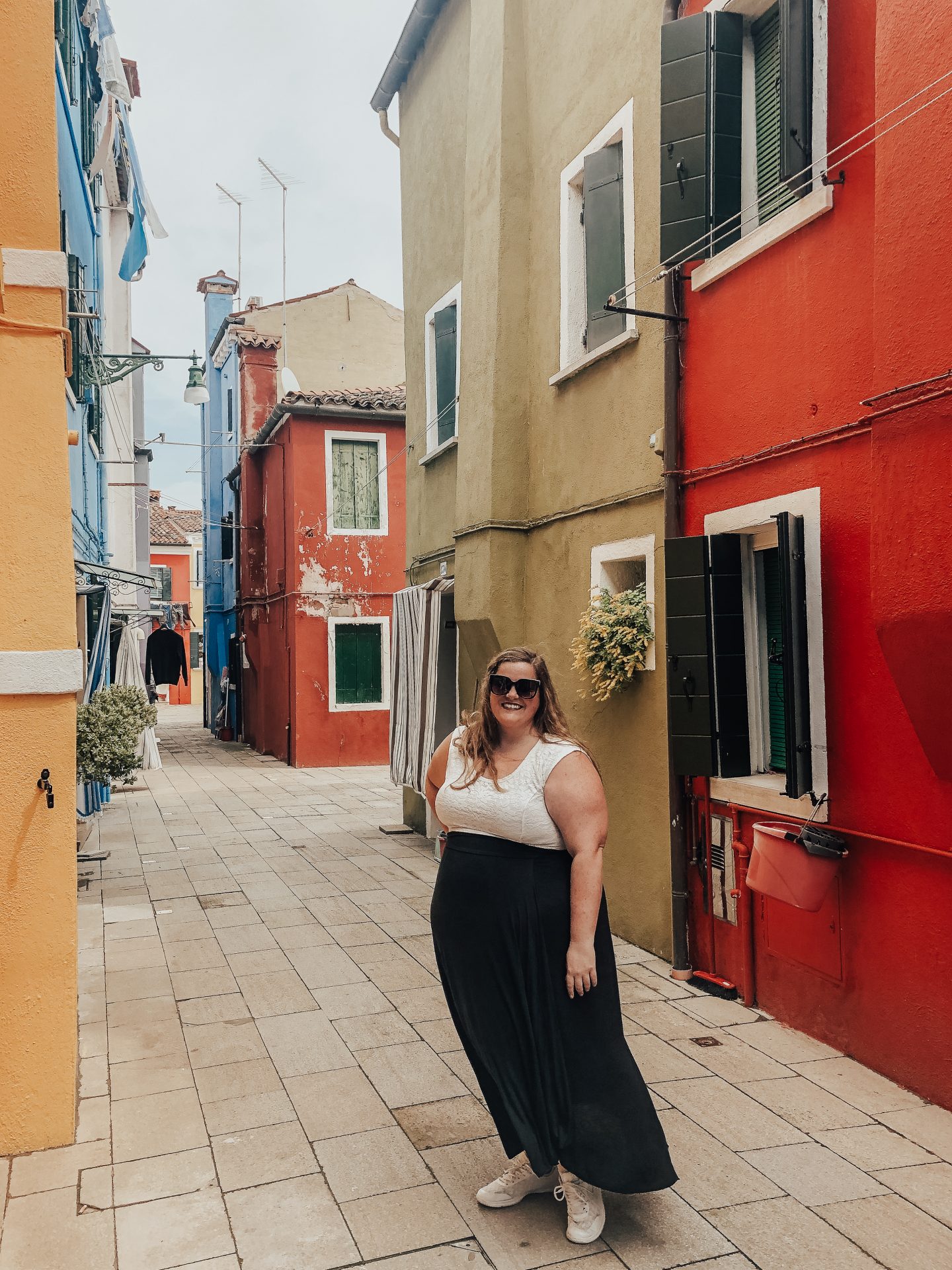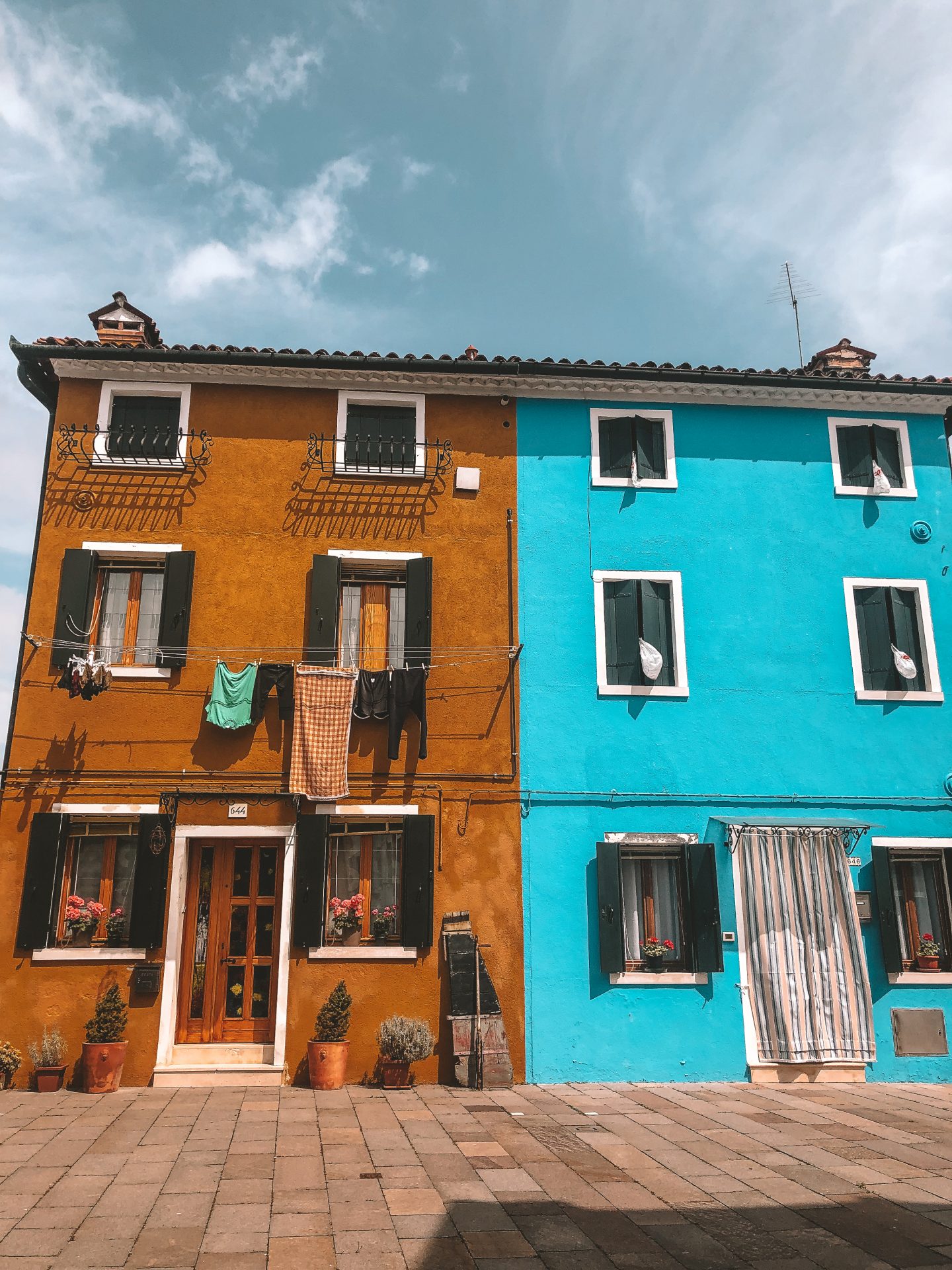 ---
If you are looking to edit your photos without blowing out the color saturation, become a best friend of the blog and get my FREE Lightroom preset! It's my GO-TO one-click trick!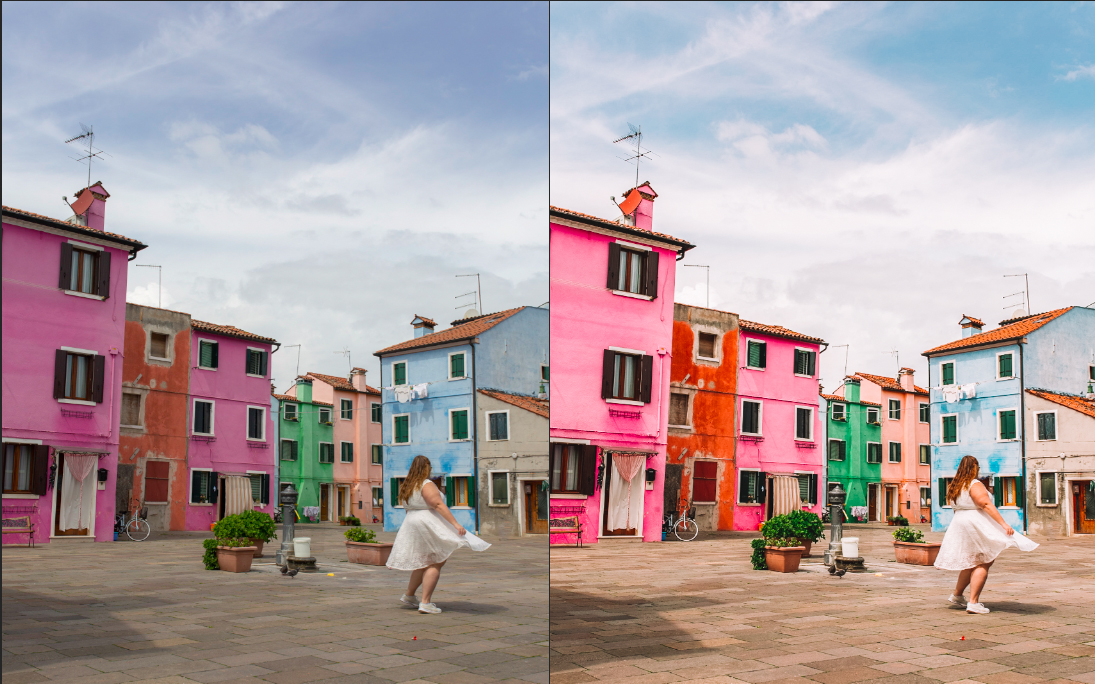 ---
Loved this post? Share it or pin it for later!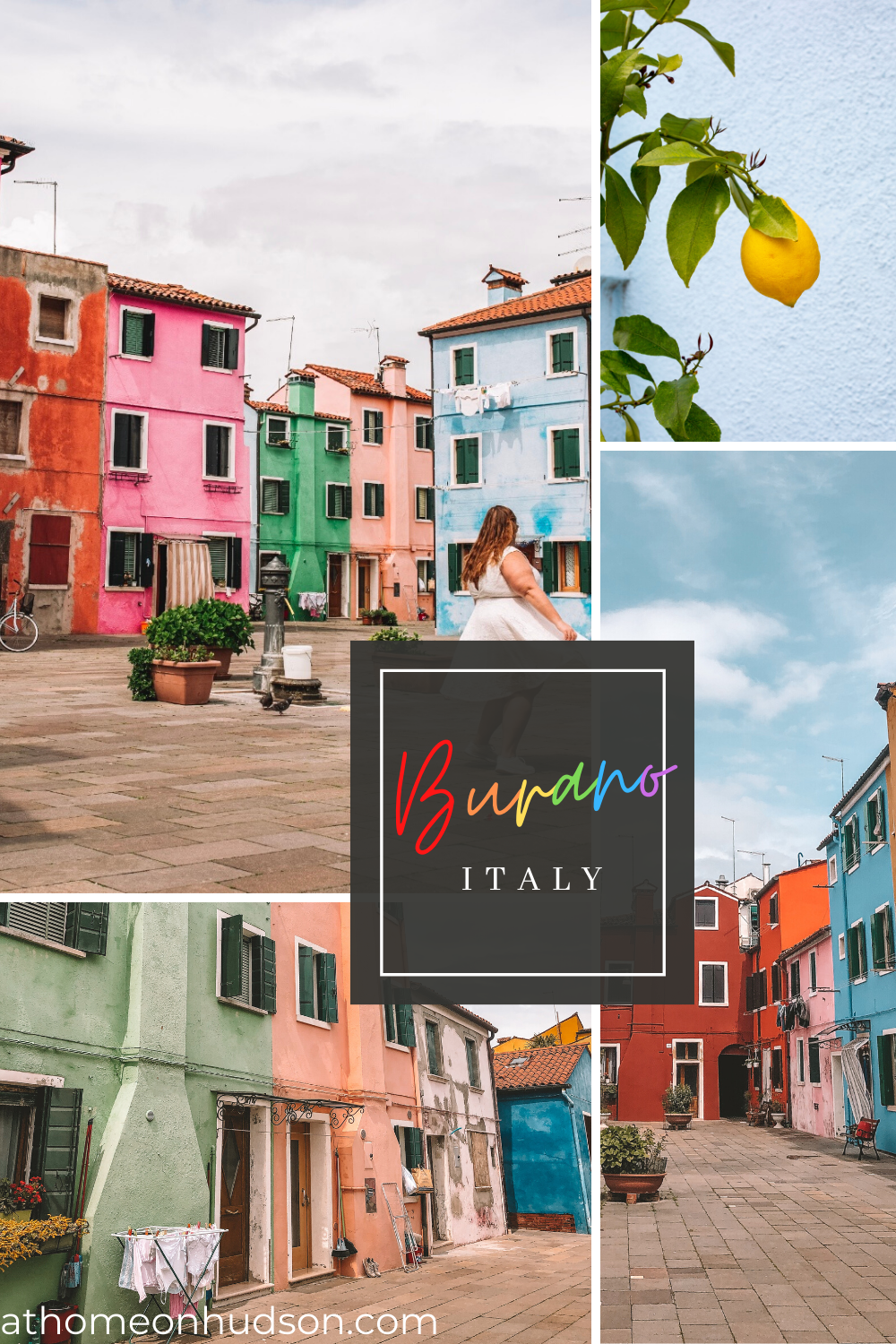 ---
Click here to purchase a travel print!