After living in an apartment for a majority of the last 10+ years, when I purchased the Hudson house, one of my ultimate goals was to be surrounded by plants and flowers inside my home and outdoors. As a huge lover of the Jungalow vibe, I wanted green houseplants everywhere I could fit them. It is also a dream of mine to have a flower garden out in my backyard where I can clip fresh flowers whenever I want. One last goal I have is being able to grow some of my own vegetables in hopes of becoming a true Southern woman per Ouiser Boudreaux.
I have the nicest back yard with large trees and thick grass but my back porch is minuscule and severely lacking. I honestly never photograph it because it is in such a sad state. I seriously don't have a single picture of it! When I first moved in, there was a wheelchair ramp attached and since then, I have donated the ramp to our local American Legion when a veteran needed it. I have gotten new steps built but the concrete porch is still a mess. It is one of my long-term goals to redo it by hopefully expanding it to include outdoor seating. But until money starts growing on trees, it is not going to be happening anytime soon. Anyone got a plant for that??
---
Want a virtual tour of the Hudson House- my 100+-year-old shotgun style house? Check out this post with the craziest before/after transformation. I am serious. The difference between the first walk-through to currently is astounding.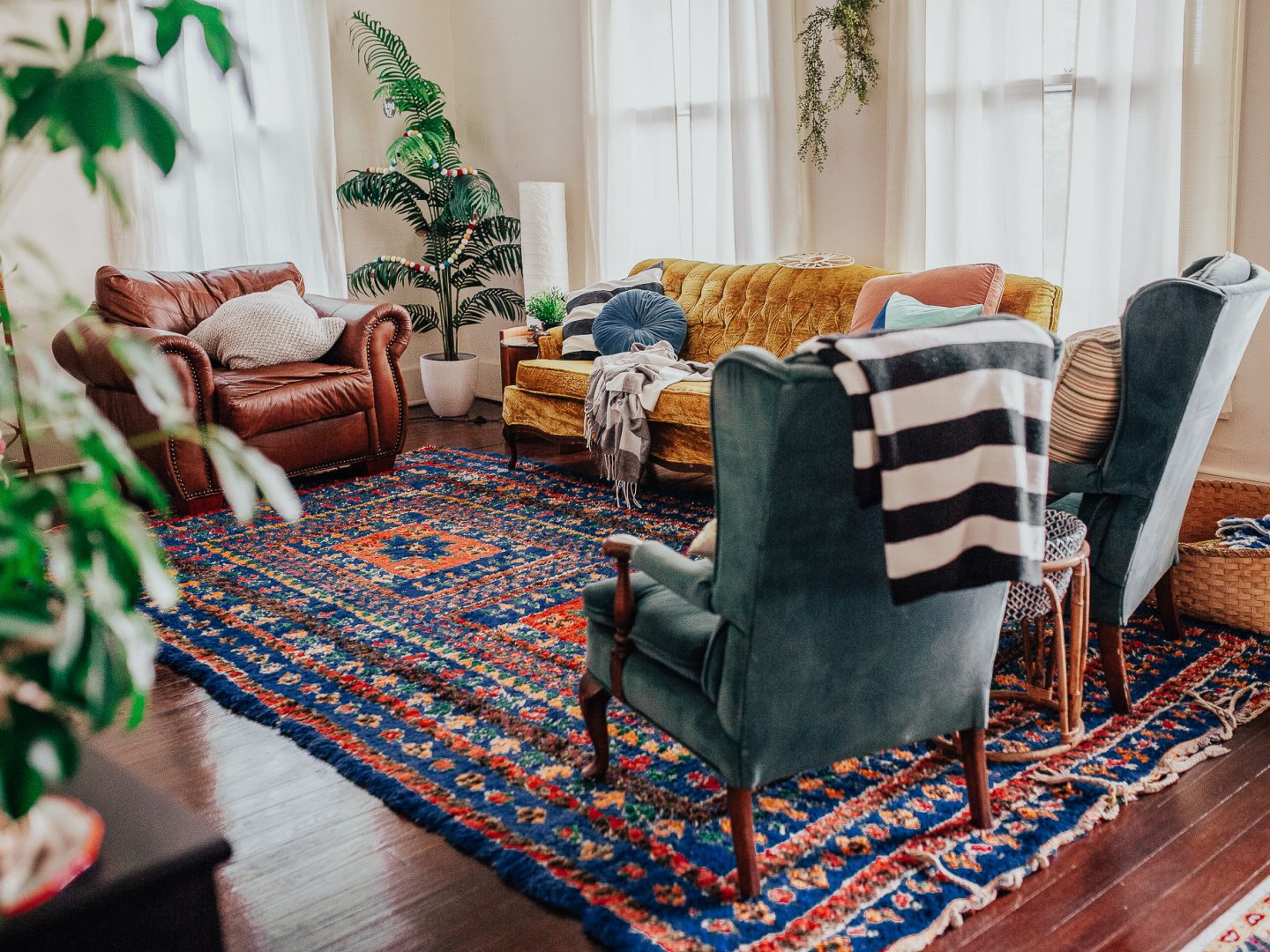 ---
Why finding the perfect potting bench is necessary
As I mentioned, I want to be surrounded by plants all over my house so that means I am constantly purchasing new plant babies wherever I can find them: at our local nursery, a retail store, estate sales, and even at flea markets! And in case you didn't know this, plants are living things and continue to grow – especially the plants I really like. They require repotting frequently. Plus we all know that potting soil is a mess-and-a-half!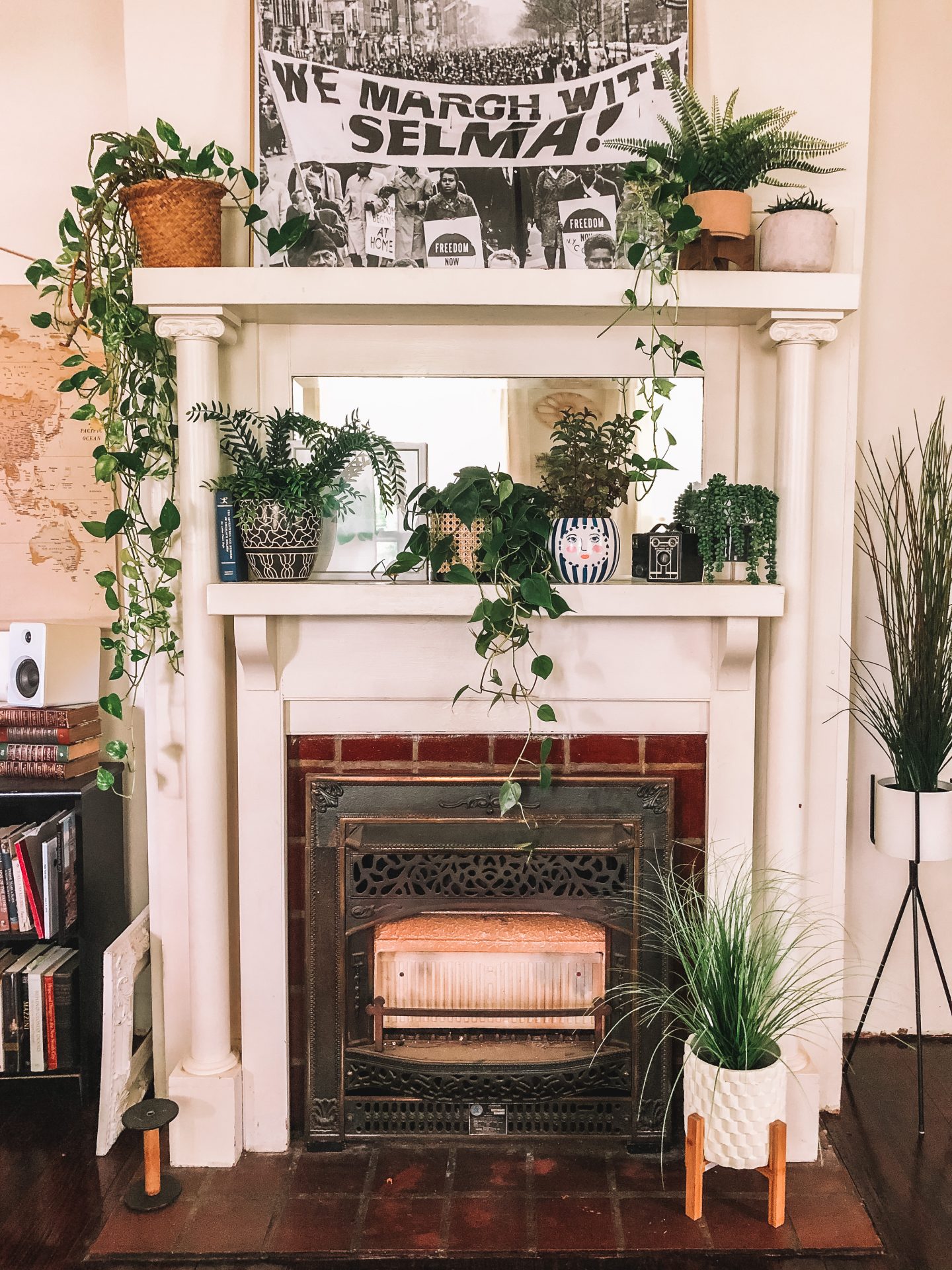 I knew I had to find something for potting and transferring my house and garden plants because doing it indoors requires not only a broom to sweep up the inevitable clum[s of soil that falls on the floor, but it also requires deep cleaning my countertop or table with a cleaner to ensure that it is CLEAN!
You may say, well Sami, you can do all your planting needs easily on those new back porch steps and just sweep away the excess dirt. But I knew that investing in a potting bench was a better idea in the long run. My almost 30-year-old back appreciates my foresight. So began my search on finding the perfect potting bench!
---
What to consider when finding the perfect potting bench
There are some things you need to consider before investing in the perfect potting bench such as what kind of material and surface area you are wanting, how much space you have for it, and extra things such as storage and the aesthetic. That is just as important as the functionality of your potting bench in my opinion!
Material & Surface
Since potting benches are typically located in outdoor spaces and are meant to get dirty, your potting bench material is probably the most important thing to consider. Your bench will get dirty from the potting soil and weathered from the water exposure and the ever-changing heat and cold of the seasons. If you choose a wooden potting bench, you will begin to see the color-changing over time from all of the above. If that bothers you, consider getting a metal type of potting bench. But remember metal has its own flaws. Rust, anyone?
Space
Since potting benches come in ALL shapes and sizes, another aspect super important to finding the perfect potting bench is figuring out the available space you have for it and just where exactly you are going to be placing it. Some people have unlimited space when they put it in their back yards on the grass but I knew that since I wanted to put mine on my back porch, I didn't have an infinite amount in terms of width.
Height is just as important in the quest for finding the perfect potting bench. Unless you are planning on sitting while working at your bench, your back will thank me if you trust me when I say you need to get a potting bench about counter height (which is between 35-39″) depending on your preference. But if it doesn't matter to you, there are several different heights available based on your desired needs.
Extras?
Just a few last things to consider when it comes to finding the perfect potting bench: shelving/storage and last but not least, aesthetic. I wanted a potting bench that was not only functional, I wanted it to look good and not utilitarian. I wanted to be able to keep some of my plants on it outside such as my basil and peppers, and I also wanted it to have clean lines and not be excessively ornate.
With so many options out there to choose, don't settle when it comes to finding the perfection potting bench for you! Some great places to check out your options for a potting bench that are affordable and deliver to your back yard are Walmart, Wayfair, Overstock, and Target!
---
And since we are on the subject, here are a few pictures of mine! I love it so much. I got this in early May after searching high and low and comparing price points. It was very affordable and was really easy to put together by myself! I also loved that there is a hidden food grade dry sink under the sliding tabletop! It is currently out of stock but here is the link if it ever restocks!
Here is a similar in stock potting bench that is close in pricing and looks!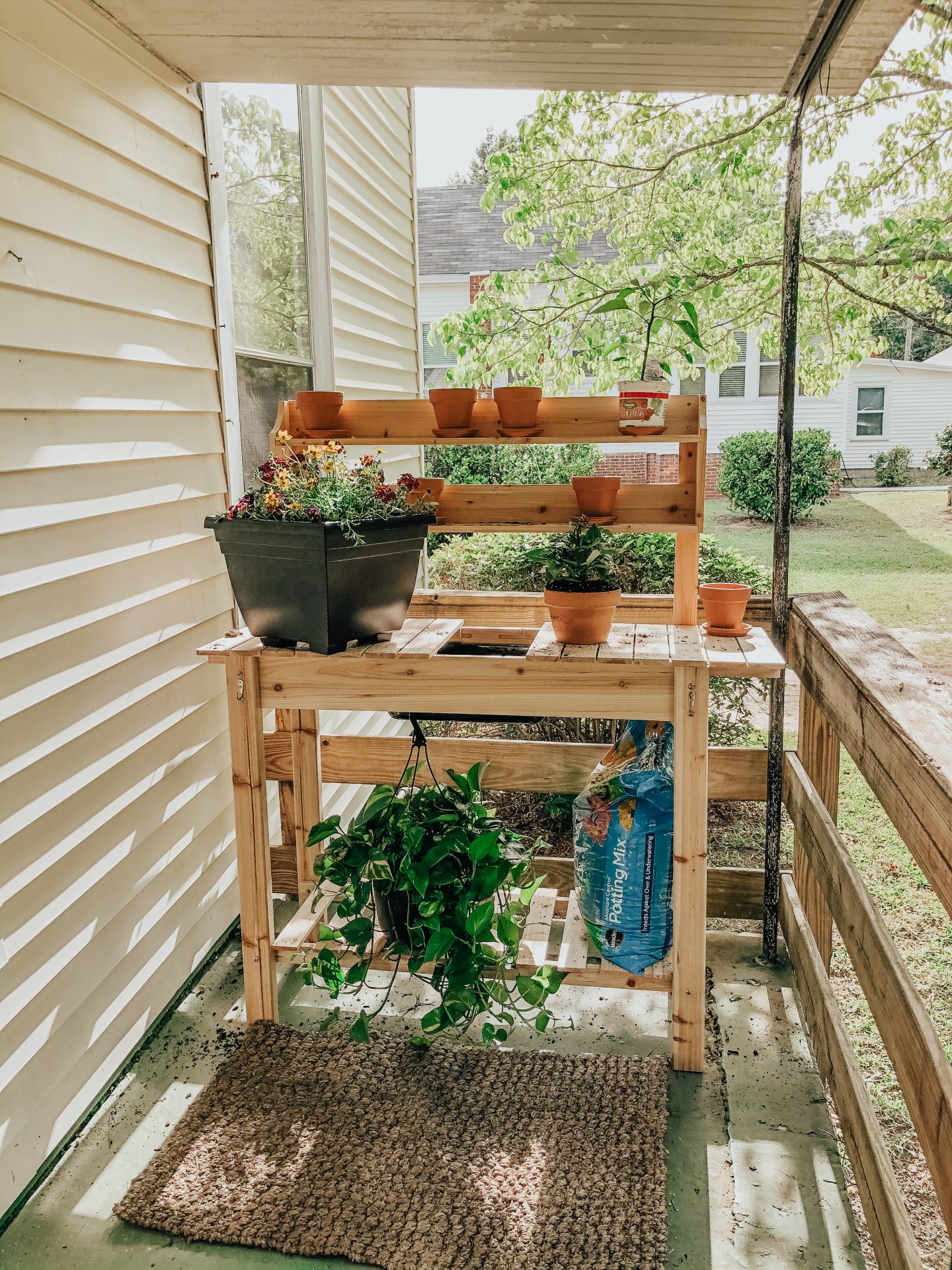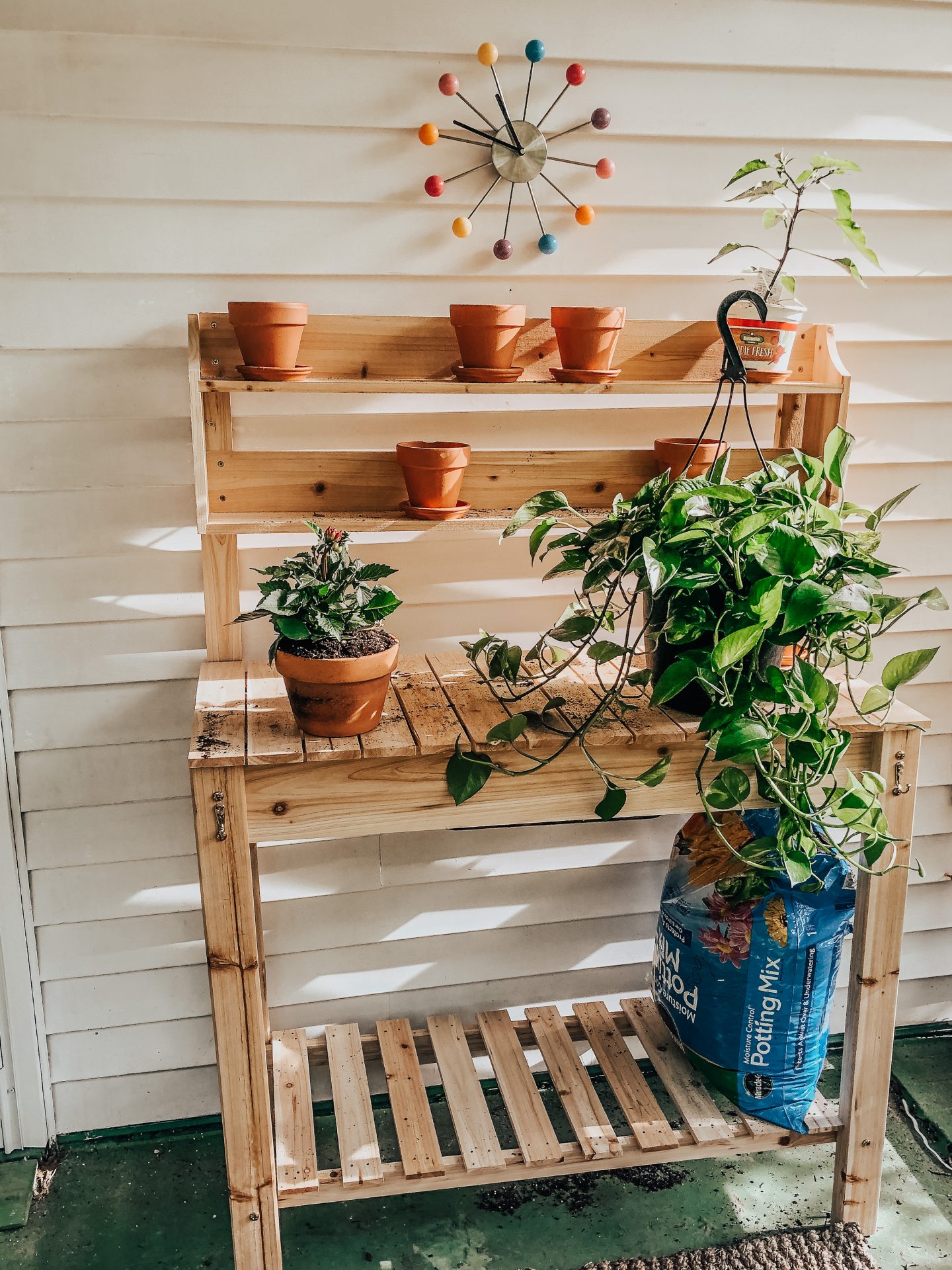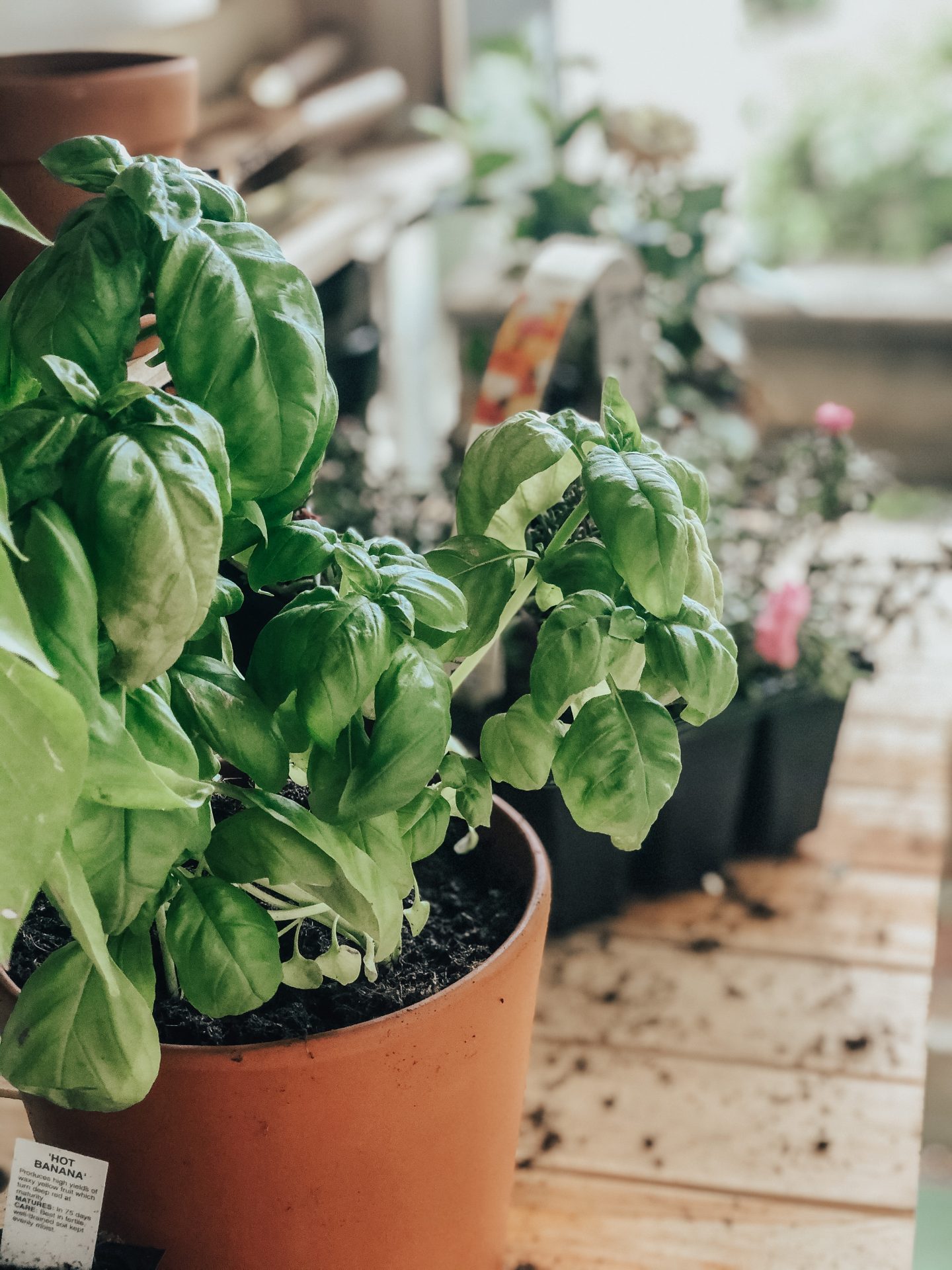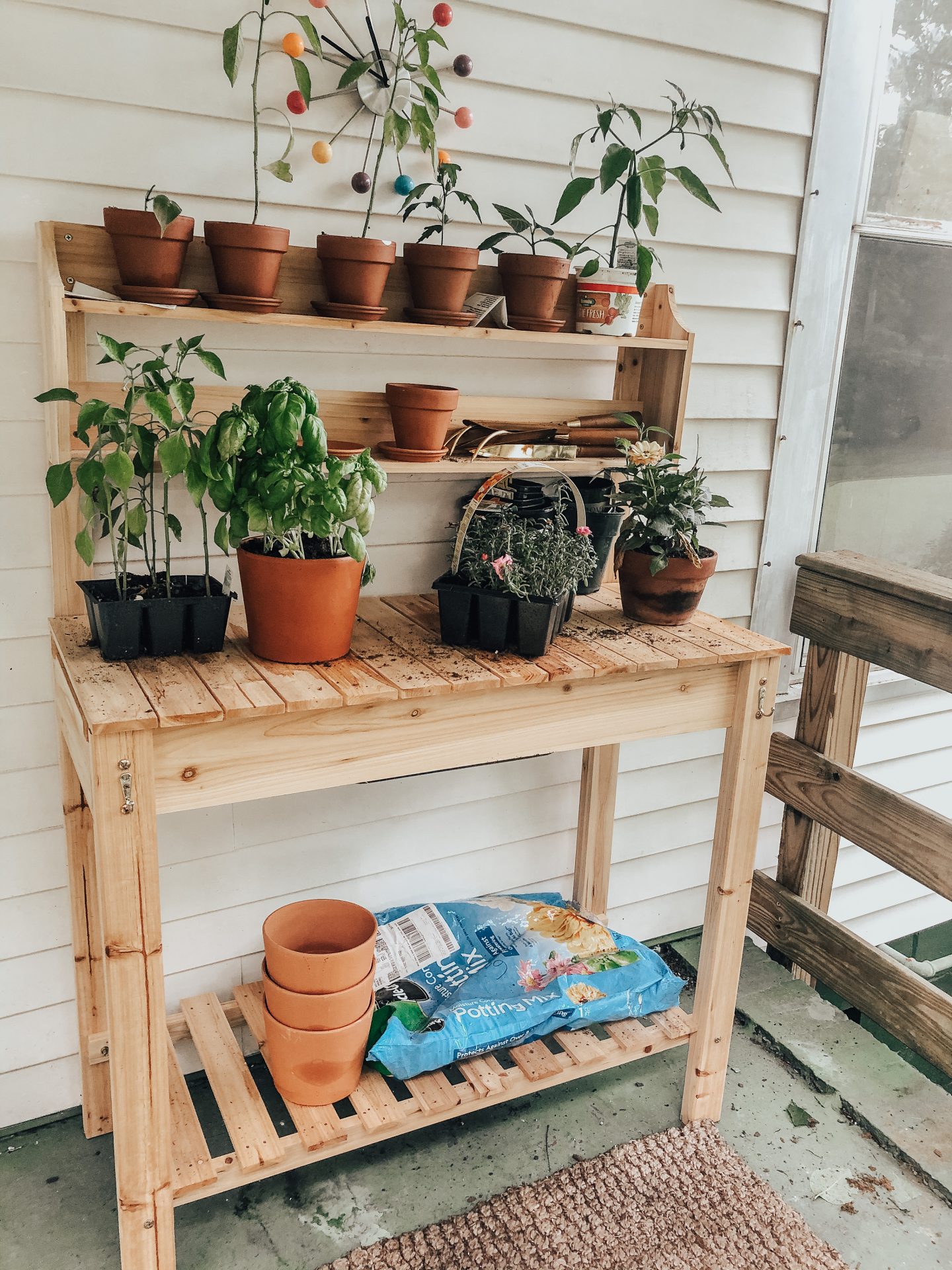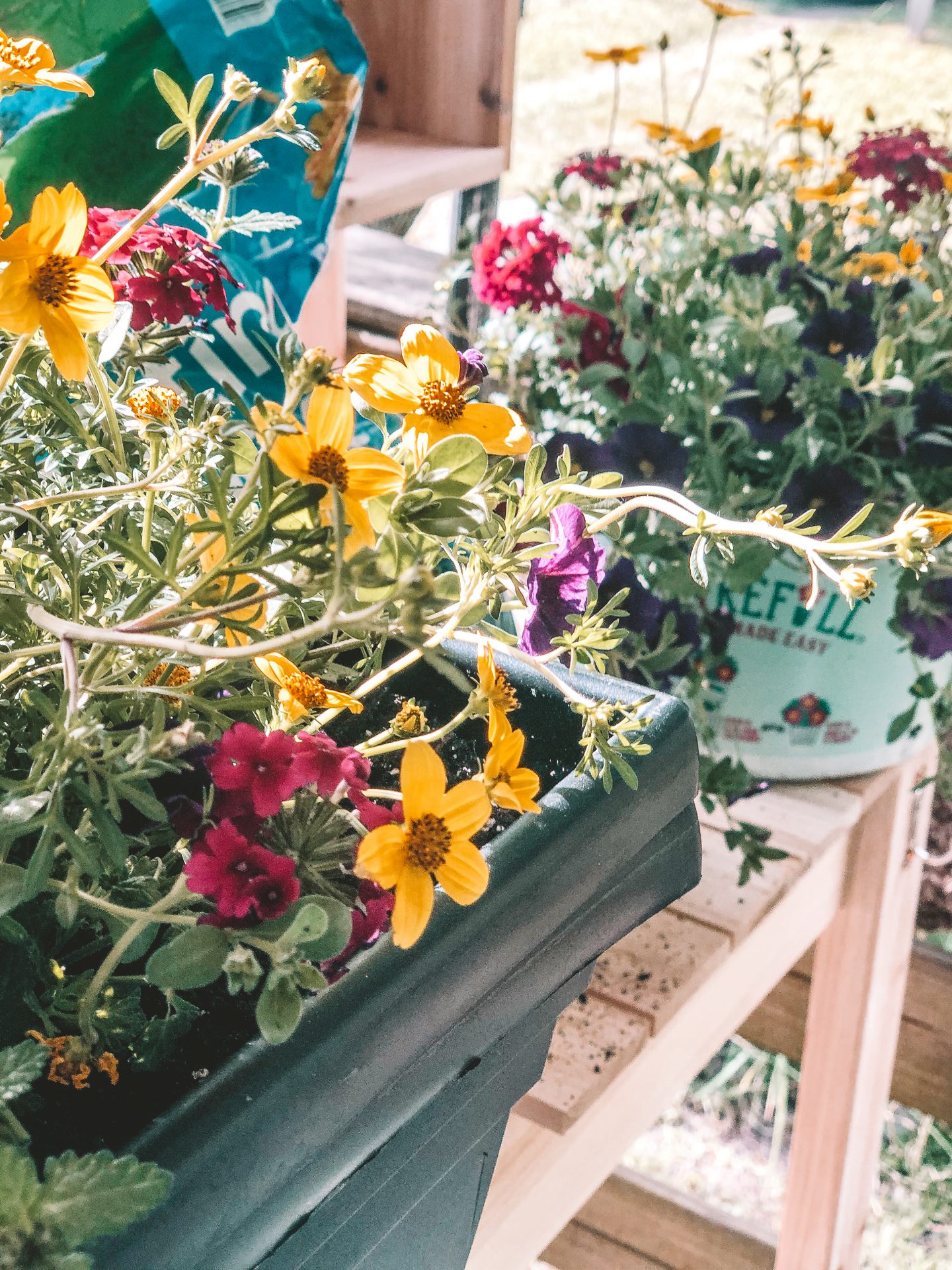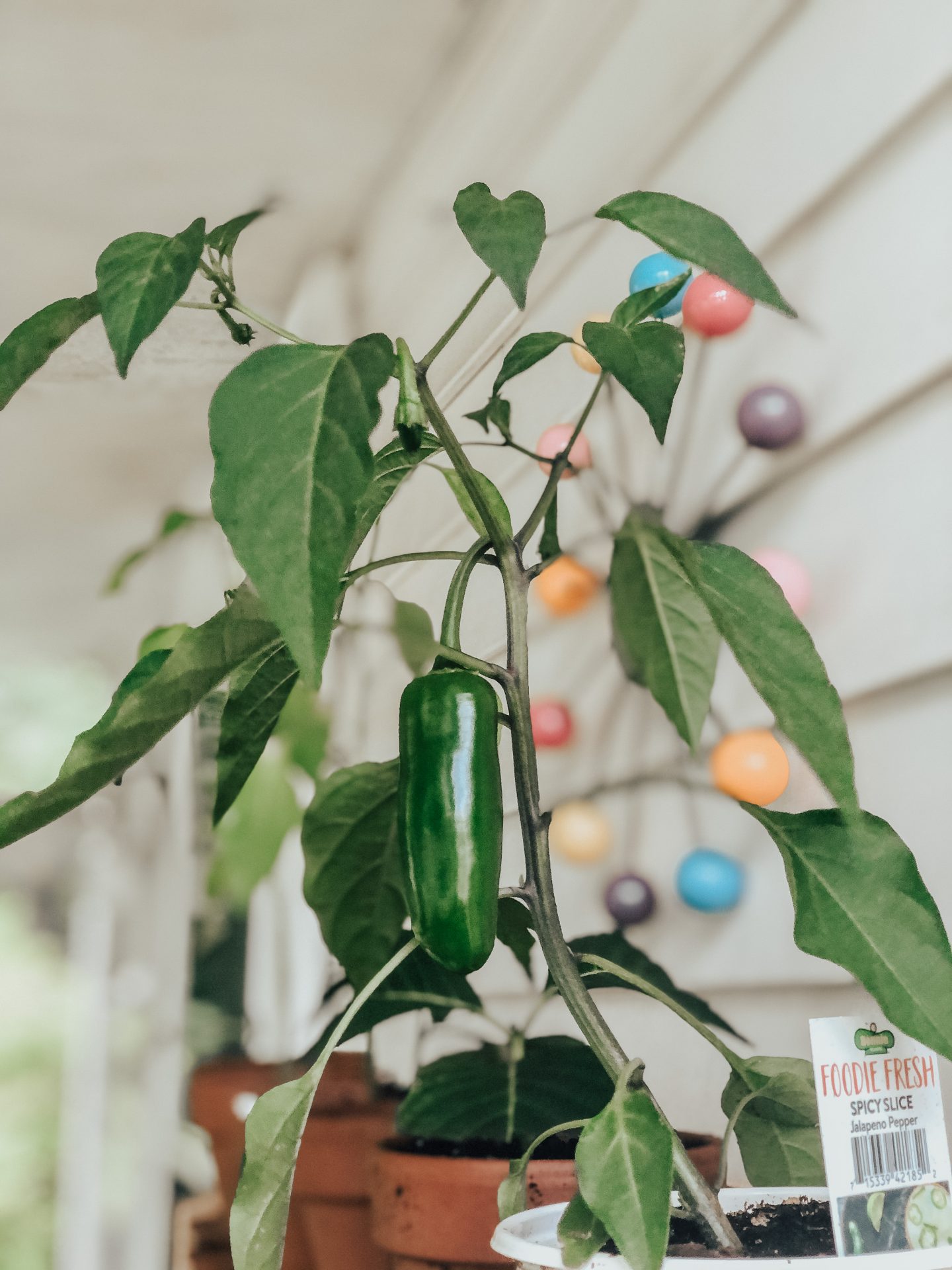 ---
Loved this post? Share it or pin it for later!