Are you looking for the perfect road trip to do with your family or friends? Perhaps you are looking for some solo time in one of the most beautiful landscapes in the US? Then I have just the thing for you! This Montana and Wyoming national park road trip is sure to be a hit.
It can be completely customized but definitely include these gems: Glacier National Park, Grand Teton National Park, and Yellowstone National Park – the most popular parks in the United States. Listen, a lot of people think you can spend 7 days in each of these parks and you definitely can. But the beauty of planning your own trip is that you can decide what suits your needs! Trip length can vary due to your method of travel, your favorite type of activities while at each location, and the season you travel in. Unless you live in the Midwest, it is recommended that you fly in and rent a car because the itinerary is very driving-focused already! If you are a hiker who enjoys miles-long hikes through the park, more time will be needed on each visit to really see everything. And lastly, if you are visiting in the summer, perhaps the PEAK season for all of these parks, plan on having to deal with more traffic which translates to more time in the car. I recommend visiting during the shoulder season in September to still get ideal weather and less traffic!
---
Points of Interest to add to your
Montana and Wyoming National Park Road Trip
Glacier National Park
Montana, oh beautiful, natural Montana is everything I could have imagined and more. And Glacier National Park really shows off the natural beauty of the state. This national park has Lake McDonald and Going-to-the-Sun Road, two highly loved natural wonders.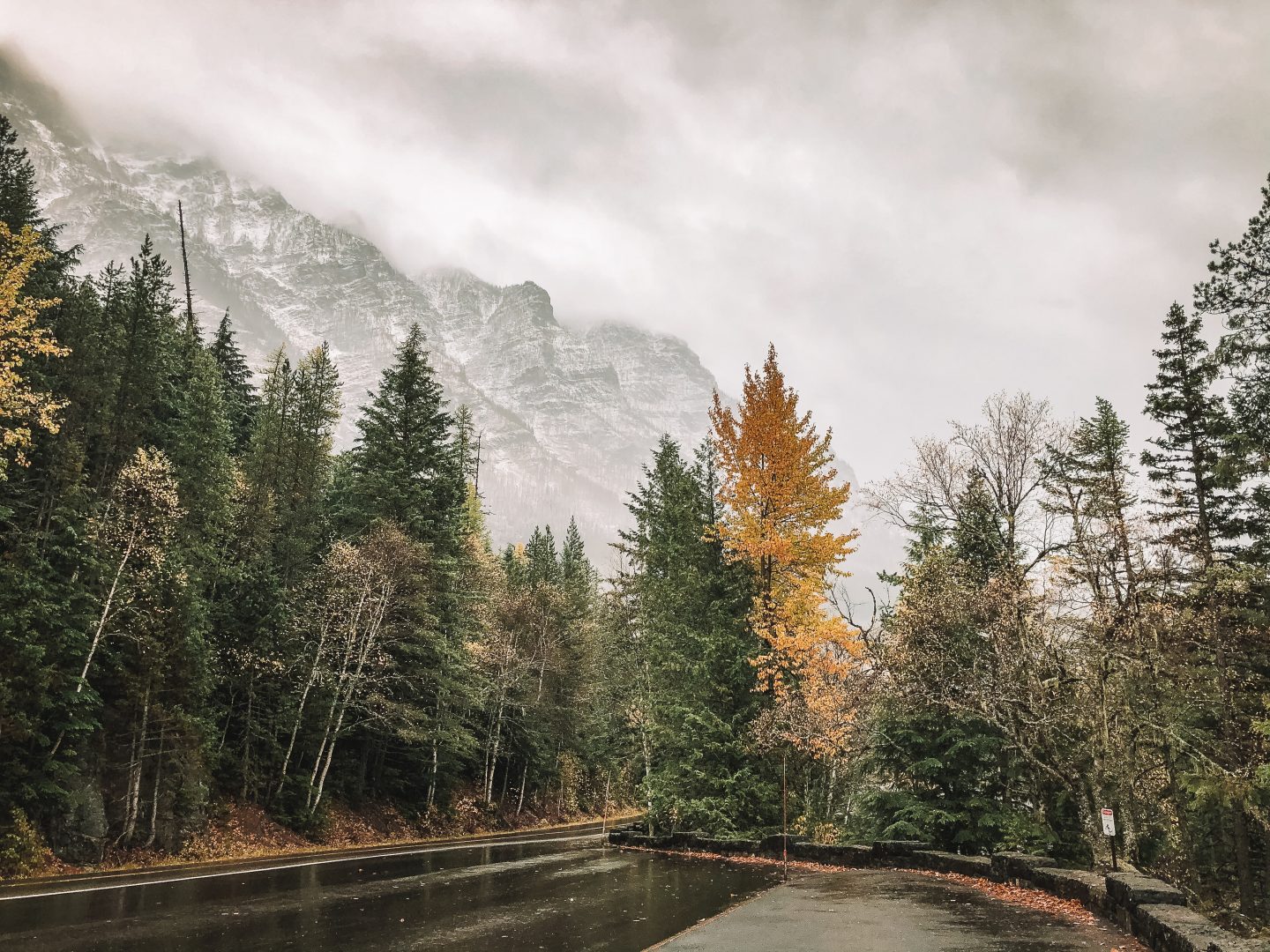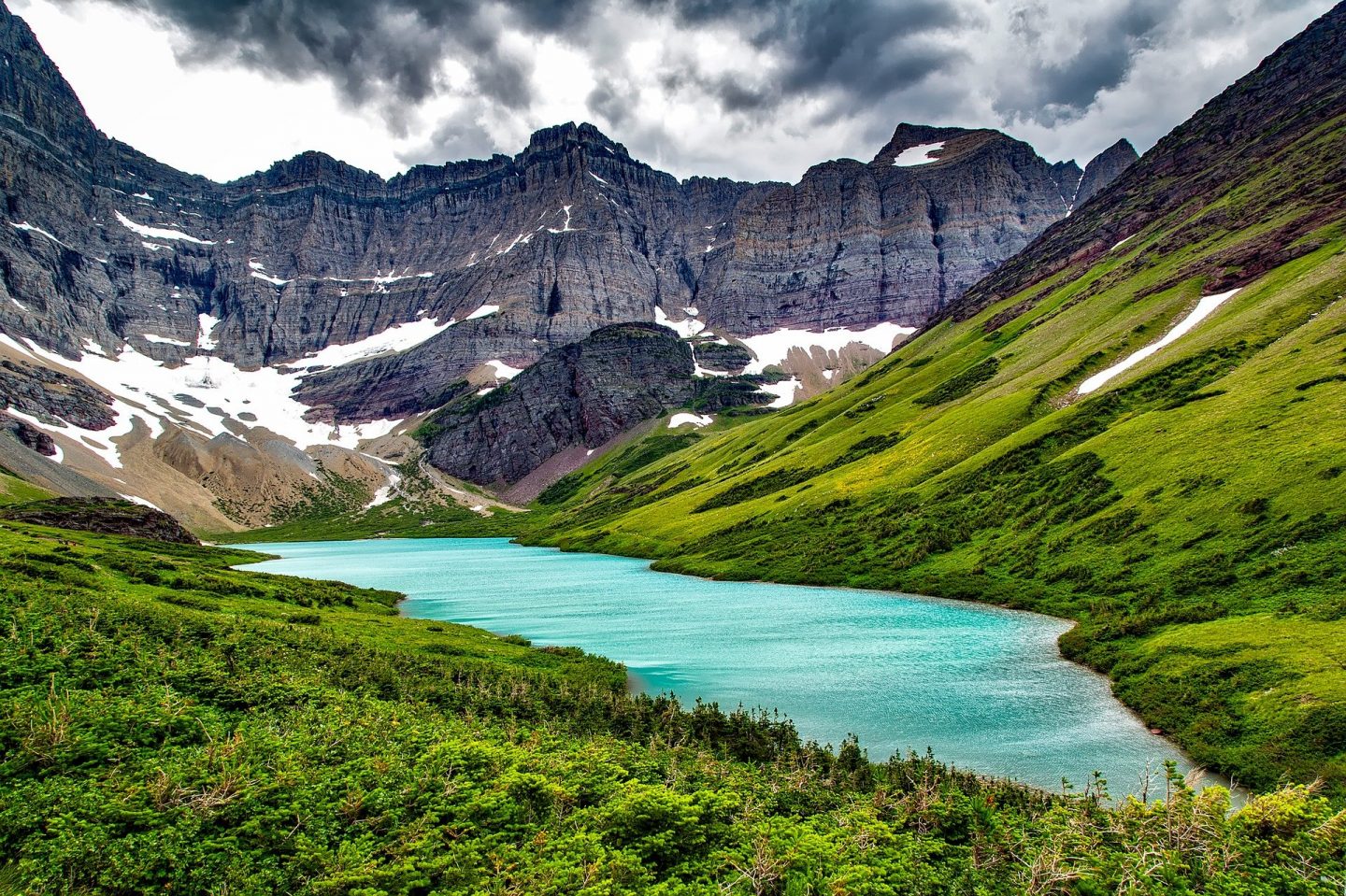 Check out my post on Glacier and see my recommendations for the park!
Downtown Big Fork, MT
If you are looking for a cute little Montana downtown, check out Big Fork located on the end of Flathead Lake. It happens to be smack dab in the middle of Wayfarers/Flathead Lake State Park. This park is known for the picnic areas, a campground, and a waterfront walk considered one of the best places to see the sunset over the Lake!
National Bison Range
In the middle of nowhere, Montana (actually located in Charlo ?), there is a National Bison Range which was established by Teddy Roosevelt in 1908 in an effort "to maintain a representative herd of bison, under reasonably natural conditions, to ensure the preservation of the species."
This was one of the prettiest spots to me because of how isolated it was. Hopefully, you will have better luck than I did and see a lot of bison. We only saw a handful!
Missoula, MT
If you are looking for caffeine or a happy hour stop, Missoula is the perfect stop! This college town is home to the University of Montana so it has a young & fresh vibe. That also means there are lots of cool restaurants too!
Chief Joseph Ranch in Darby, MT
If you are a big fan of the television show Yellowstone, then a stop in Darby, MT that happens to be along the route is a must. If you are able (meaning if filming is not ongoing at the time), consider staying a night at the Chief Joseph Ranch, the home background for the infamous Dutton family. It also happens to be insanely gorgeous!
Bannack Ghost Town
When planning our trip, I was looking for things to do in between park visits and one of the things that I kept seeing in my research was ghost towns. Apparently, everyone thought I really needed to visit one and Montana had a good handful of them. I was skeptical at first but after finding photos of Bannack, I knew I had to go.
This was perhaps one of my most favorite stops and I cannot recommend it enough! Seriously, check it out if you can!
Grand Teton National Park
Listen, I have been to a lot of pretty places but I think Grand Teton National Park just about tops the list. I don't know what really makes it more magical: the snowy peaks, the gorgeous mountain lakes, or the uber-cool barns from the old homesteaders. Be sure to visit Jenny Lake & String Lake. They are two completely different lakes but oh so gorgeous!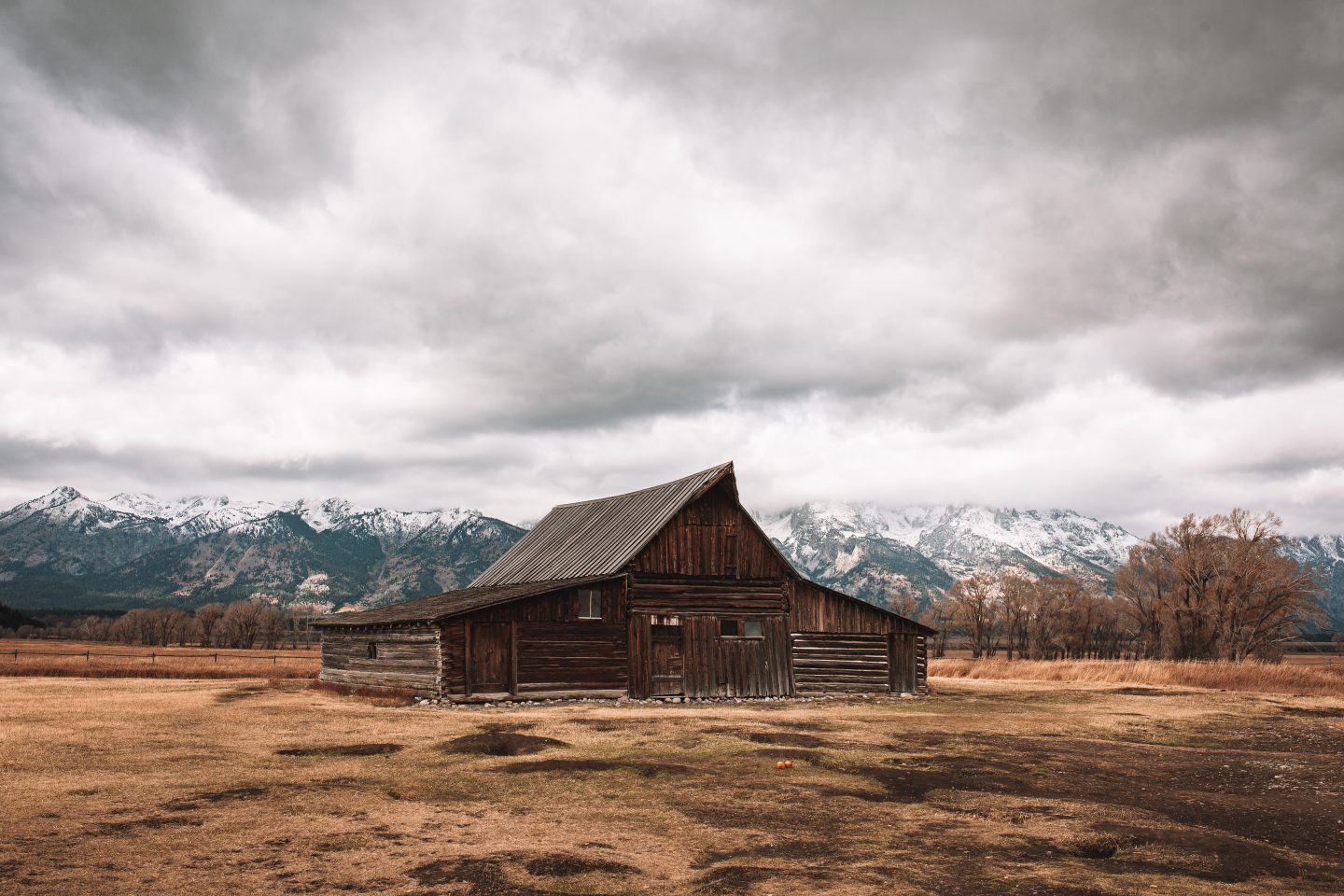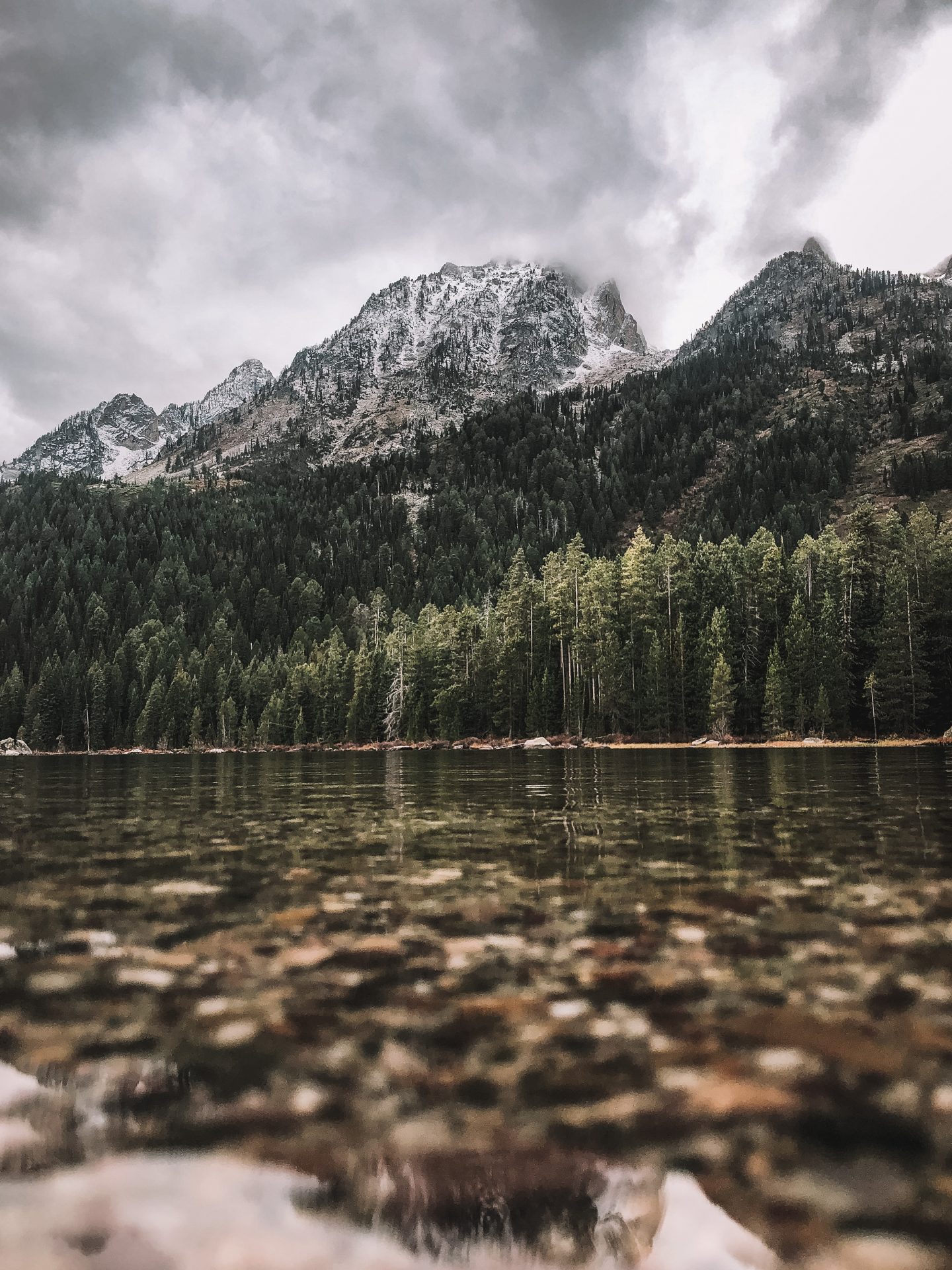 Check out my post for more recommendations on Grand Teton National Park!
National Elk Refuge
Located in Jackson Hole, the National Elk Refuge is open to the public and free! It's an easy drive and I think the best place to get those panoramic views of the Grand Tetons! During the winter, the first 3.5 miles is only open for driving. According to the website, the refuge was created as a winter habitat for 6,000-8,000 elk as they travel down to lower elevations so you may not see any elk in the summertime. But alas, I still think this is a great place to get those must-see Grand Teton photos!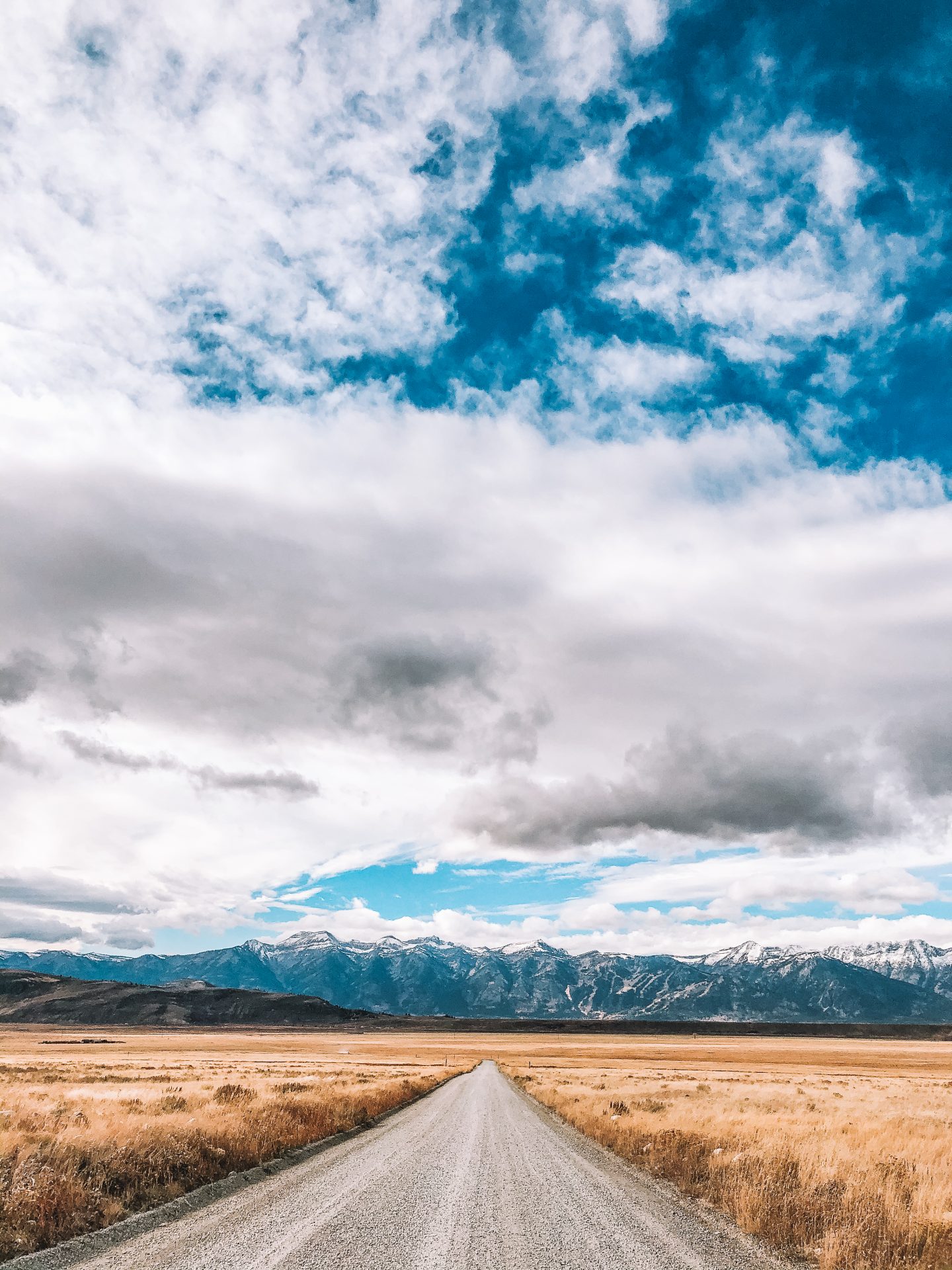 Jackson, Wyoming
Jackson Hole, Wyoming is considered the "hub of outdoor recreation opportunity." Both in summer and winter- no matter the weather, the city is bound to be full of tourists to the brim. There are tons of restaurants and souvenir shops to find the perfect gift to bring home or to find a respite from the weather outdoors!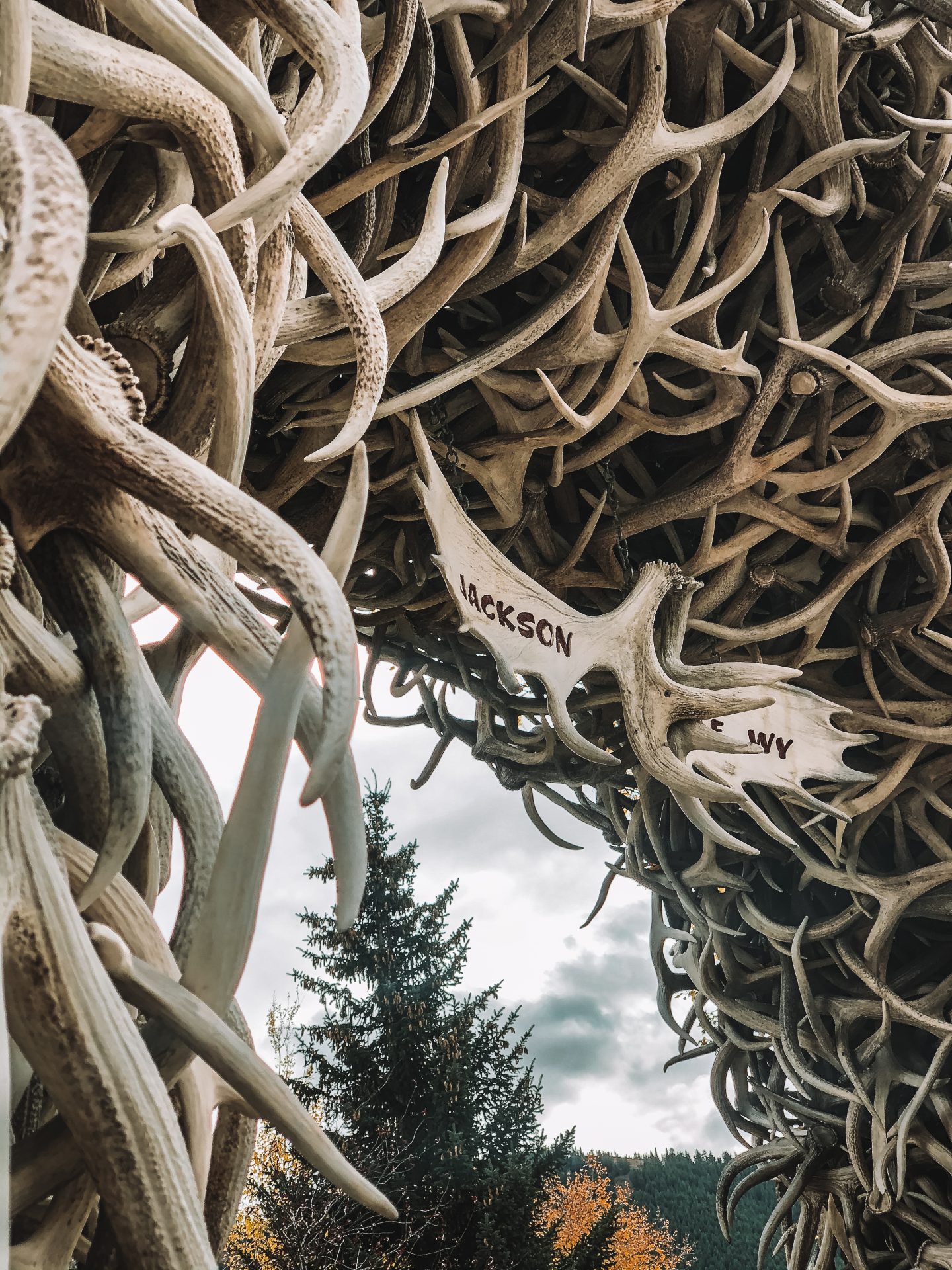 Yellowstone National Park
Yellowstone, America's first National Park, is seriously one of the most diverse places in the country and definitely worth all of the hype! Seeing the colorful thermal pools, the gushing geysers, the rushing waterfalls, and the animals will make you realize that everything picture you have seen didn't do the park justice. This expansive park has it all. Prepare for bison, elk, and possibly a bear sighting too!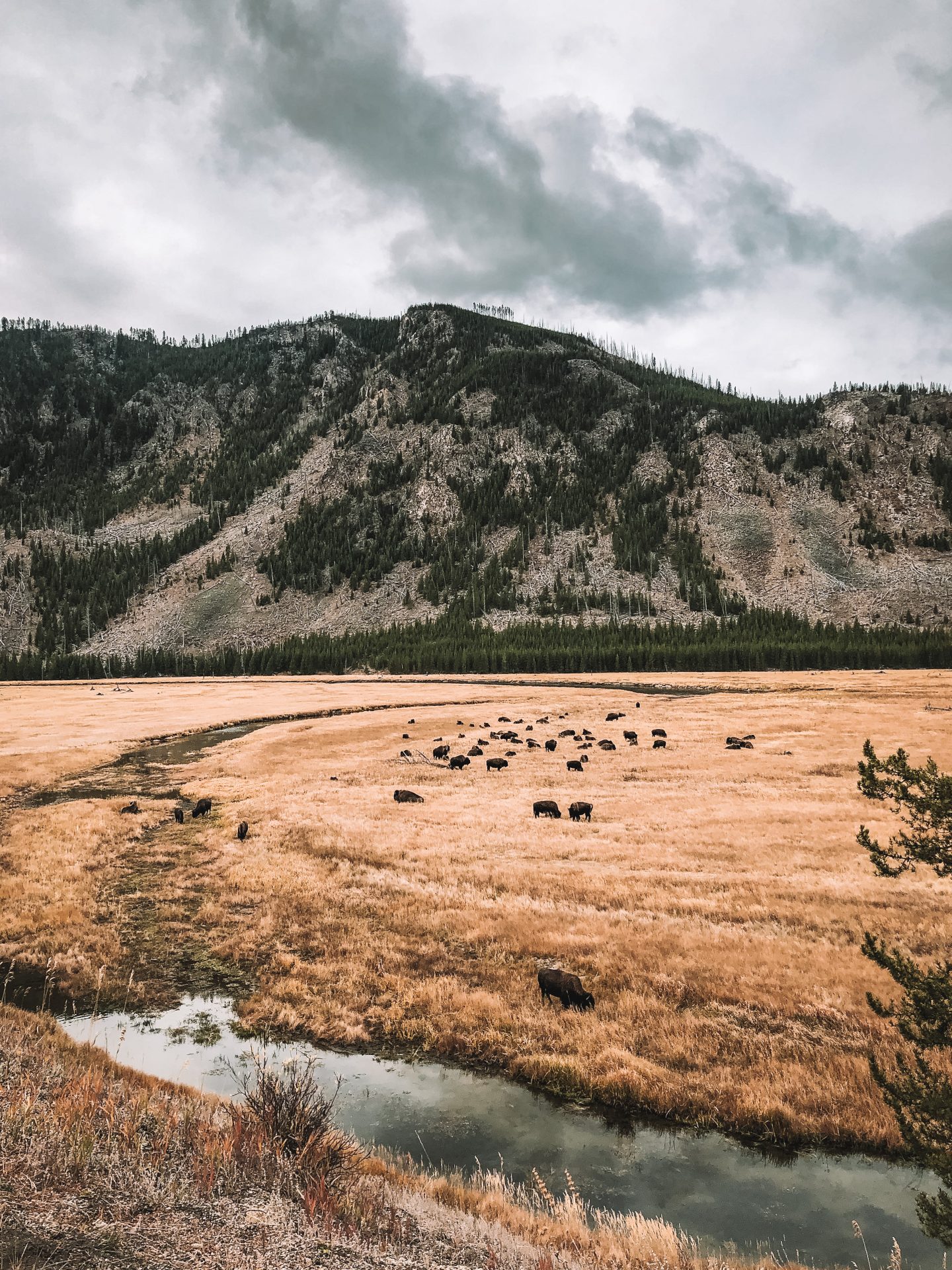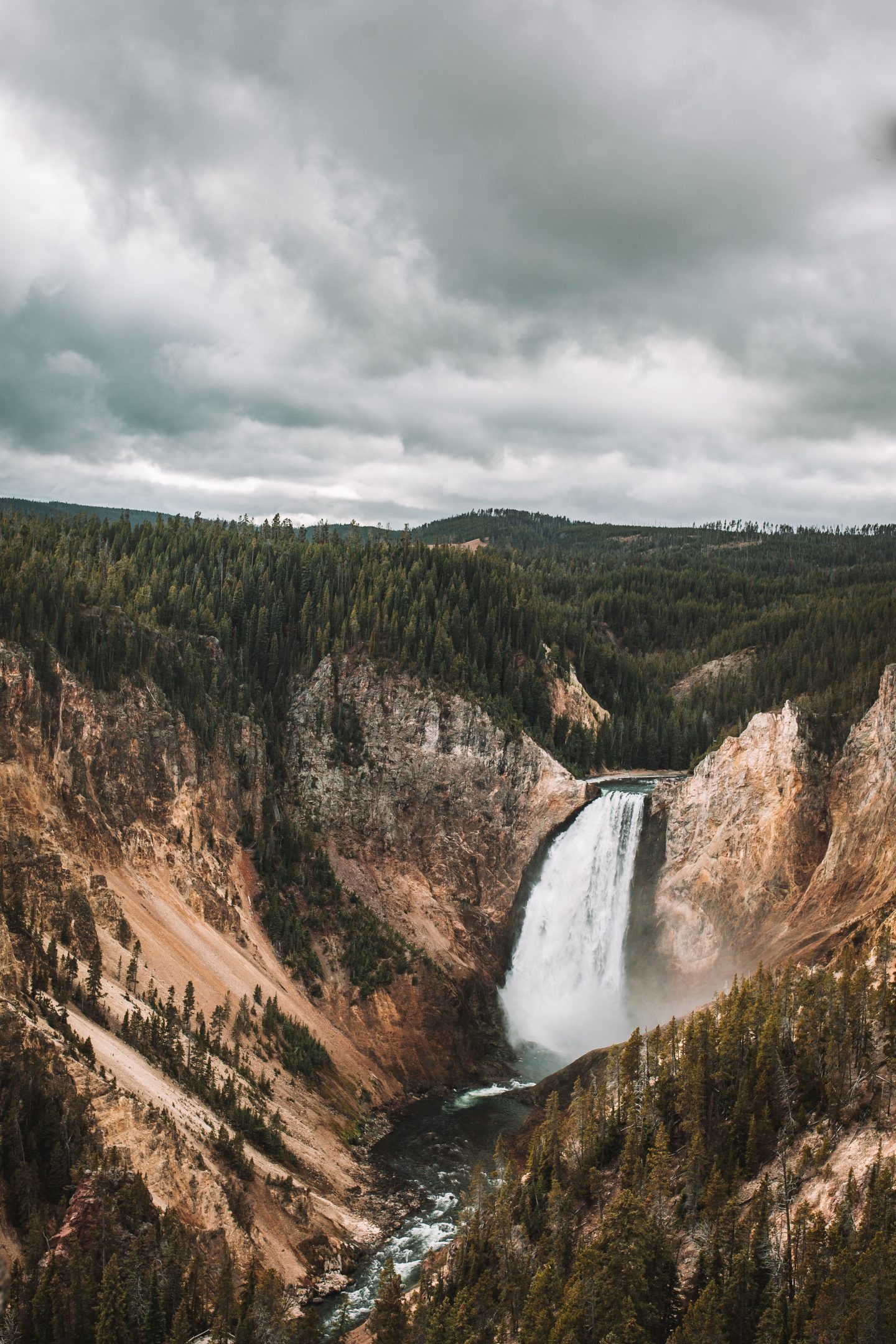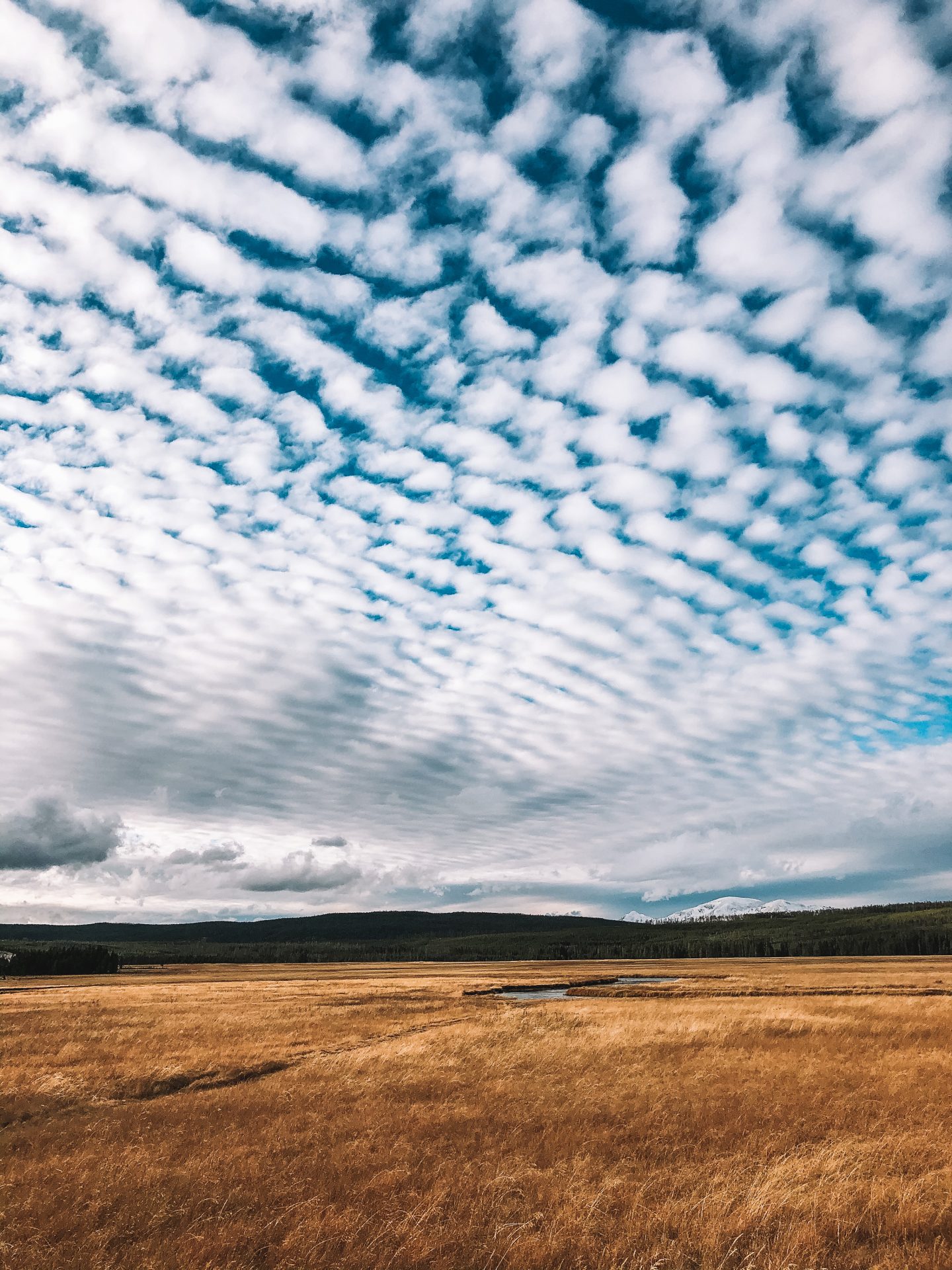 Click to read my detailed guide on Yellowstone and my top park recommendations!
---
As I mentioned, this trip is completely customizable to suit your needs and to visit any of the points of interest you want to visit. All of the points of interest I mentioned above are on both of these two different routes I mapped out so don't fret about missing anything! Whether you do a complete circular road trip or one that starts at the top at Glacier National Park and trickles down to Jackson Hole, Wyoming, I have just maps for both.
Route Options for your
Montana and Wyoming National Park Road Trip
Full Circular route starting/ending in Helena, MT
Distance: approximately 1100 miles
Driving Time: 23 hours
Although not the most practical route, we chose the circular route option for our trip for two big reasons: to save $$ on airfare and rental car pricing. We were using a free Delta companion ticket that required a round-trip fare (as opposed to a multi-city). It was also cheaper to pick up and return our car to the same airport. If you are needing to do a complete circle route like I did, I highly suggest flying to Helena, Montana. Not only was it the cheapest round-trip fare, but the airport is also delightful, small, and has the most convenient car rental location right next to the luggage pick-up.
Circular NP Road Trip by At Home On Hudson on Roadtrippers
Glacier National Park to Jackson Hole, WY Route
Distance: approximately 730 miles
Driving Time: 17 hours
Although not the most cost-efficient route typically, this is the shortest in miles and drive time. This was our original plan before we learned we had to do a round-trip airfare for my companion ticket. If you have a little extra $$ and perhaps not as much time, this is the route for you!
Glacier National Park to Jackson, Wyoming Road Trip on Roadtrippers
---
Tips for your Montana and Wyoming National Park Road Trip
Travel during the shoulder season in September to get nicer weather and fewer people/traffic.
Purchase an America the Beautiful National Park Pass to save $$ on National Park entrance fees. They are only $80.00 for a year. Each park entrance fee is $35.00 so you are saving $25.00 already if you are visiting all three of these national parks on this trip or any other national parks or federal sites throughout the year.
Consider staying outside of the parks when possible to save extra $$ on nightly stays and gas.
Hit a grocery store before hitting the parks for sandwich supplies and snacks for picnic lunches in the park. You will be in the middle of the park with no food options and it was very convenient to eat at the many picnic areas!
---
Loved this post? Share it or pin it for later!