If you traveled nowhere else but around the United States, you would still get to experience so many varying terrains, natural wonders, and seriously jaw-dropping beauty. You can literally spend your life traveling the country and still not see everything there is to offer. Whether you're looking for nature's greatest hits or charming little jaunts that take a little digging to find, here are my 10 favorite beautiful places in the US that I have visited and loved!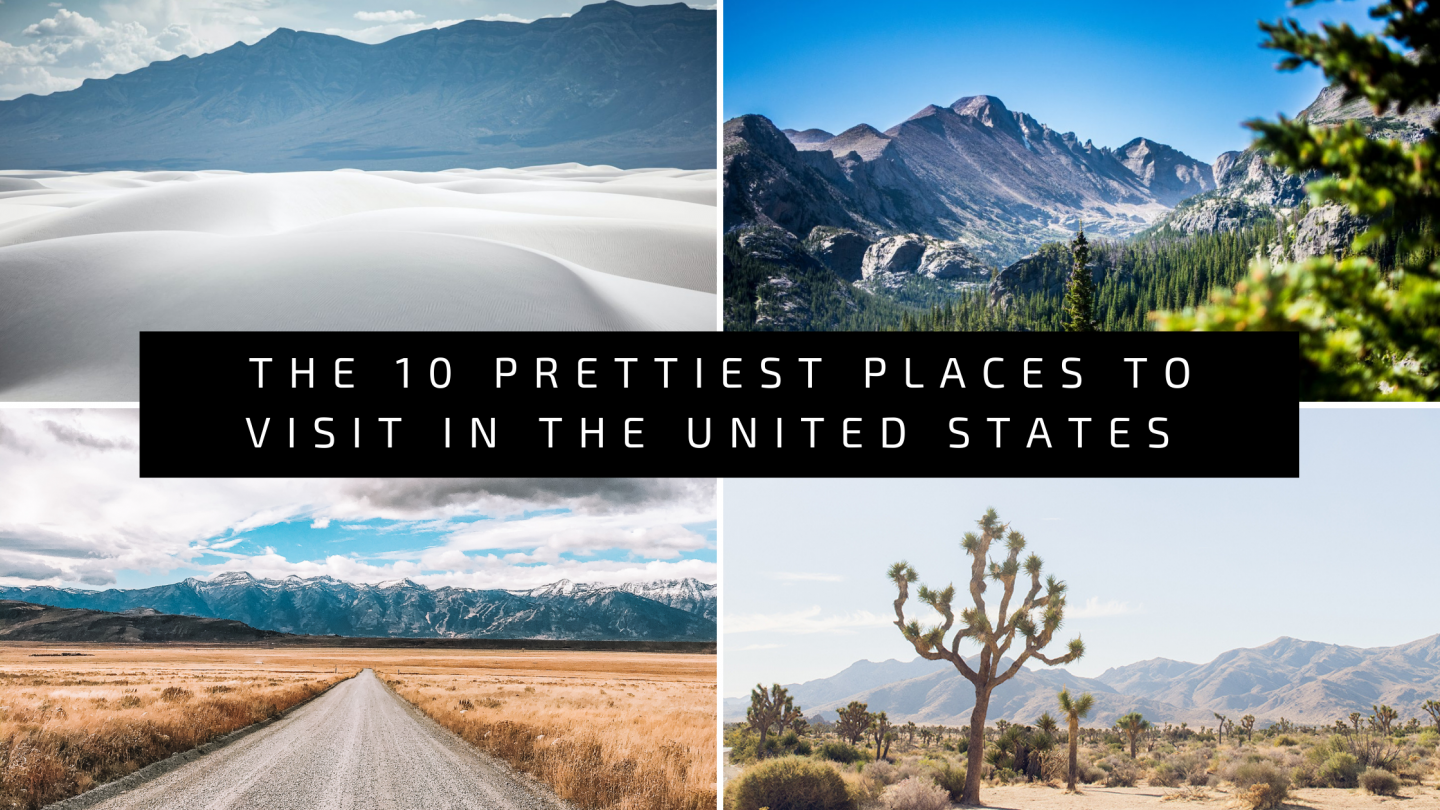 Click to jump to a destination!
---
Key West + Dry Tortugas National Park
The first of the beautiful places in the US list is one that is near and dear to me. Have you ever been to a destination that is so magical and perfect that it instantly becomes one of your favorite destinations ever? Somewhere that almost looks like a stock photo for a tropical vacation advertisement?
Dry Tortugas National Park, situated 70 miles west of the ever-popular hot spot Key West, Florida, is a pristine island with a fort that dates back to the mid-1800s. This tiny slice of paradise is located in the middle of nowhere and is only accessible by boat or sea-plan. I definitely think the isolation and lack of access really add to the charm! Snorkeling is the main draw to Dry Tortugas but visiting a historical fort is also another fun activity.
Click here to read my post on Dry Tortugas!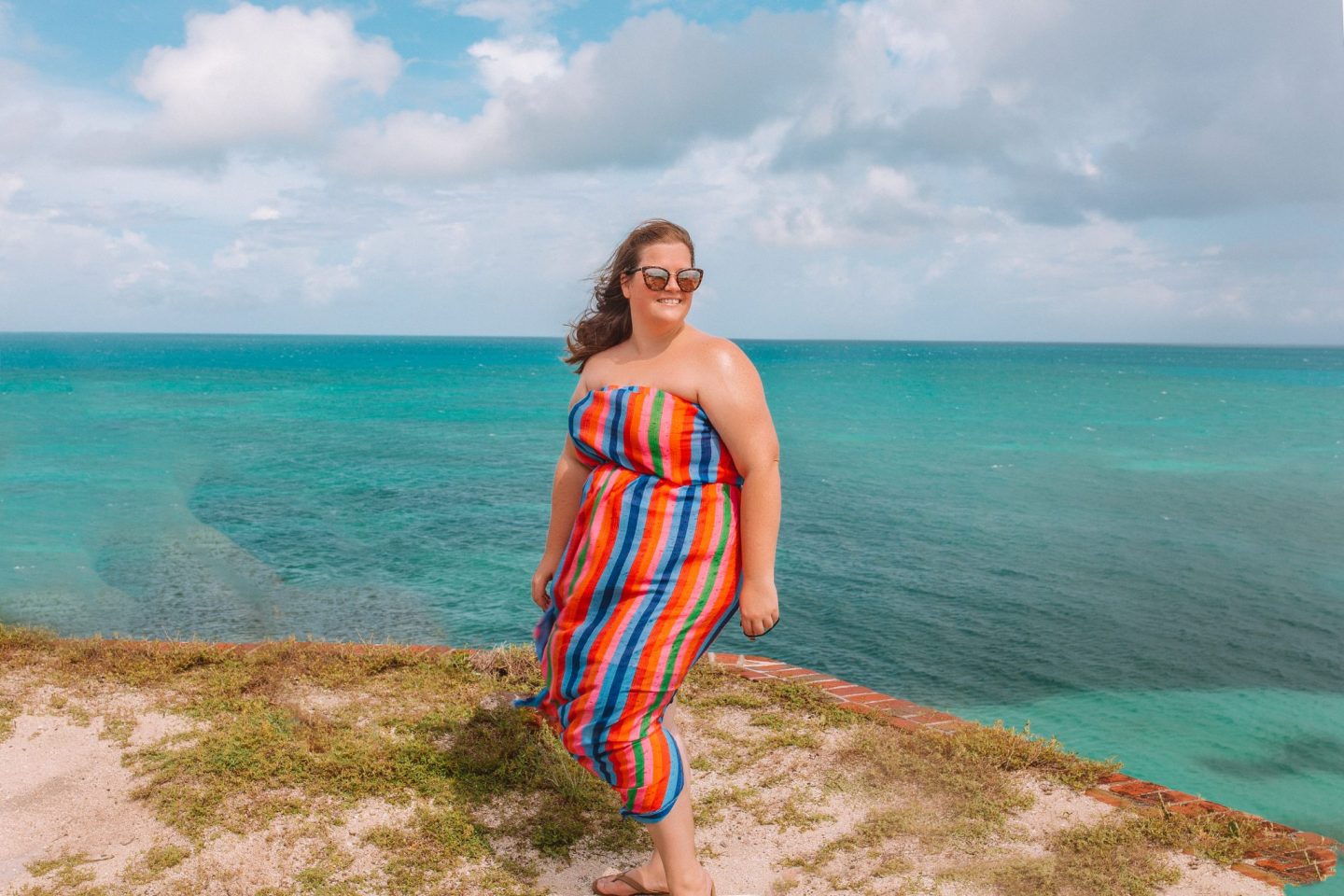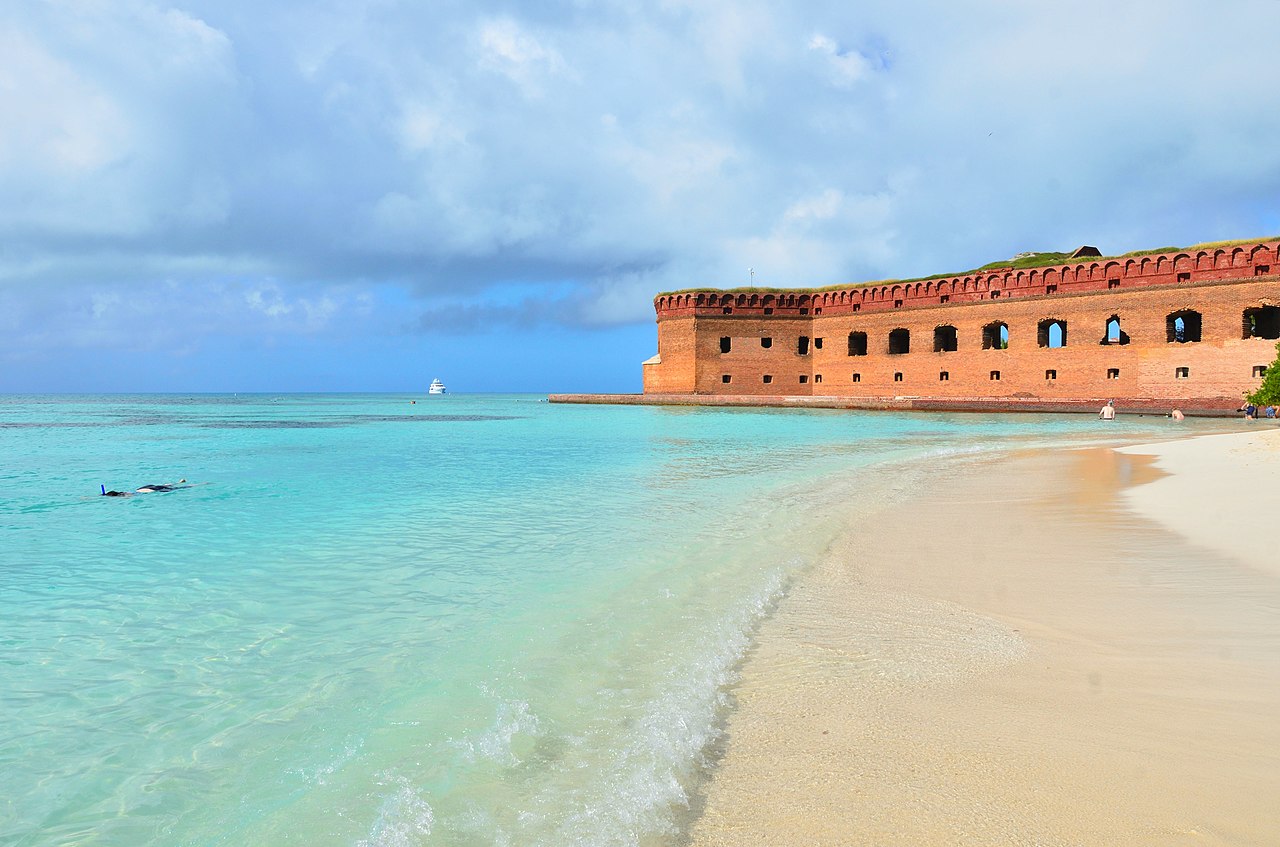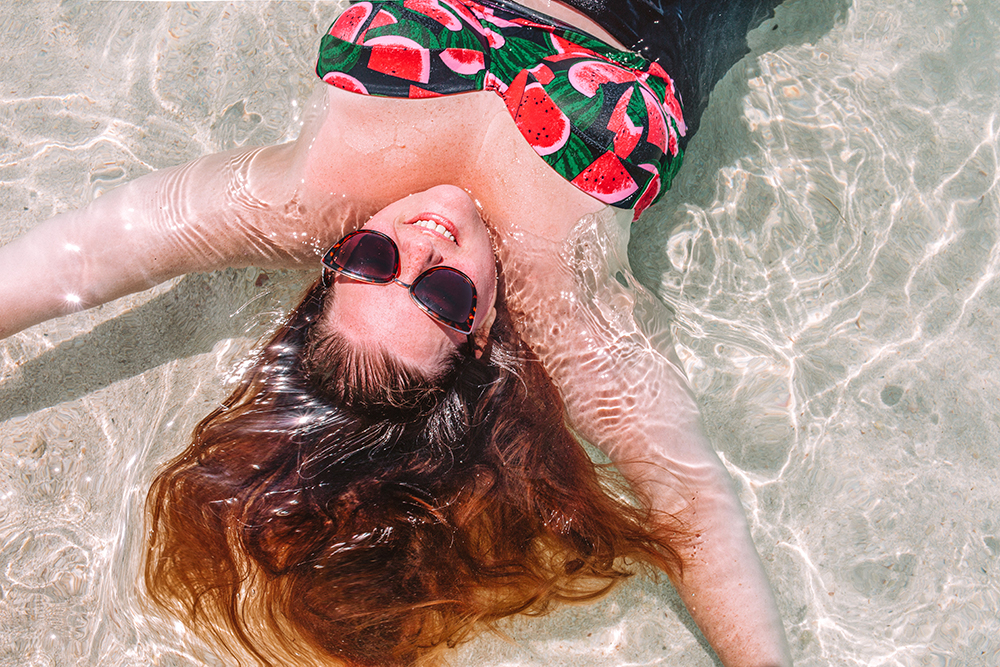 Click to go back to destination list!
---
Grand Teton National Park
Listen, I have been to a lot of pretty places but I think Grand Teton National Park just about tops the list. I don't know what really makes it more magical: the snowy peaks, the gorgeous mountain lakes, or the uber-cool barns from the old homesteaders.
Click here for my tips for spending a day at Grand Teton National Park.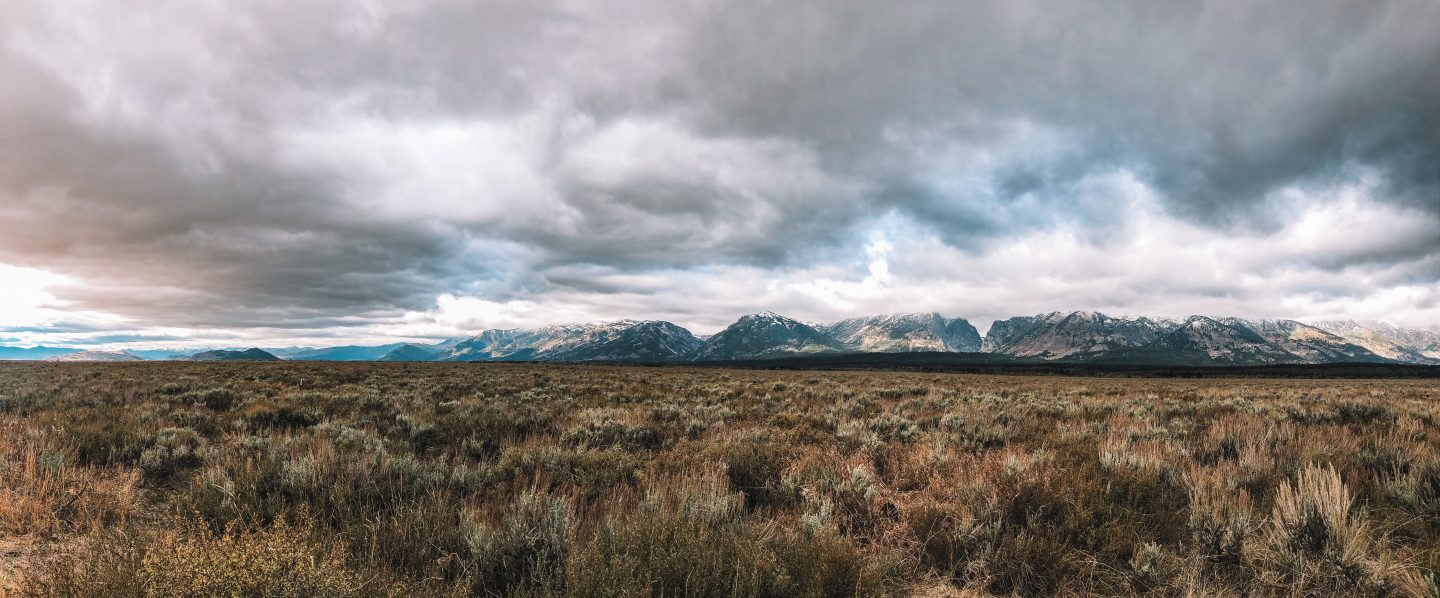 The nearby town of Jackson Hole, Wyoming is also a large draw for tourists, especially in the winter months, so consider adding it to your agenda. There is an elk reserve right outside of the city that has a fantastic view of the Tetons!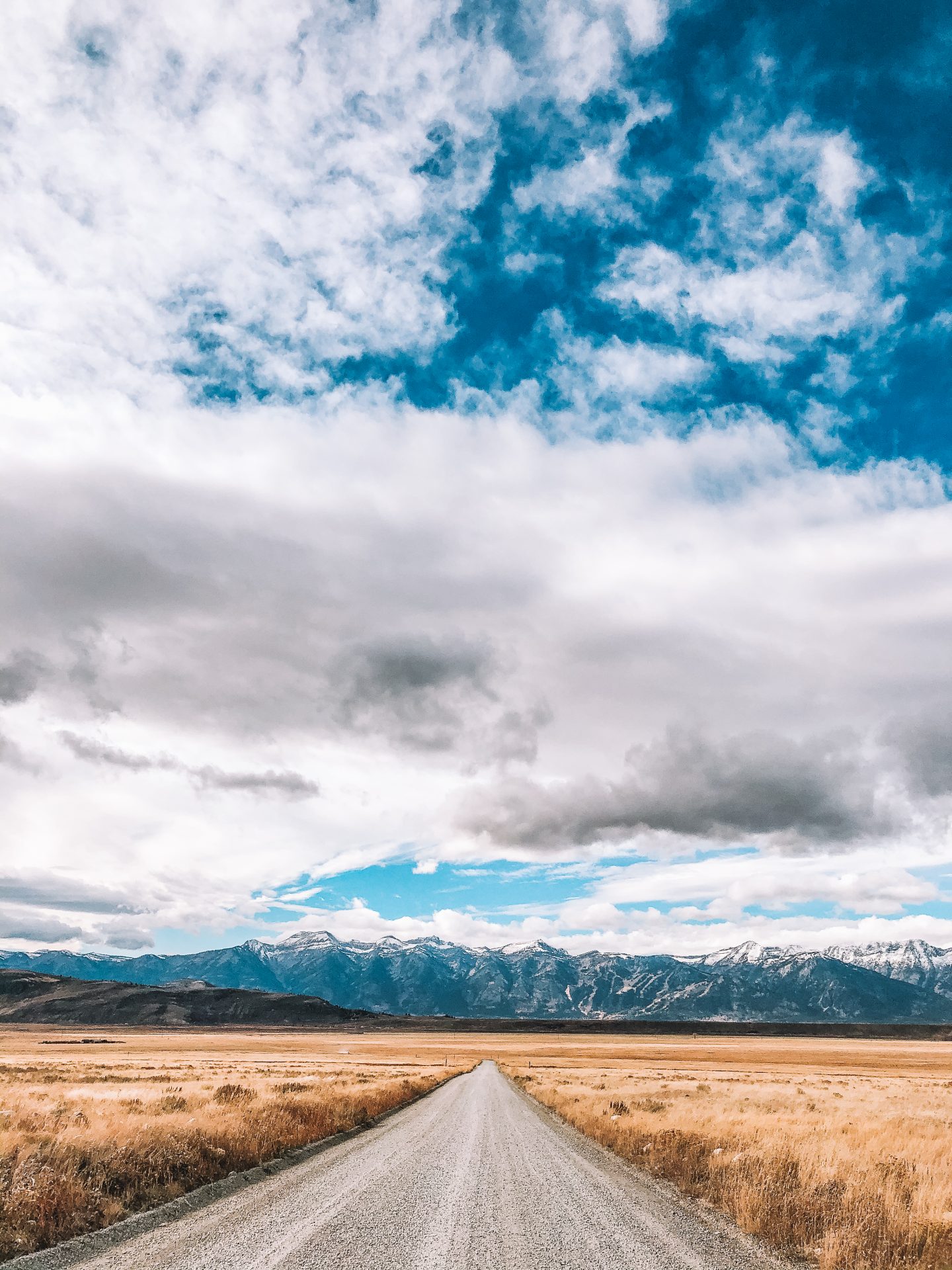 Click to go back to destination list!
---
Click here to purchase a travel print!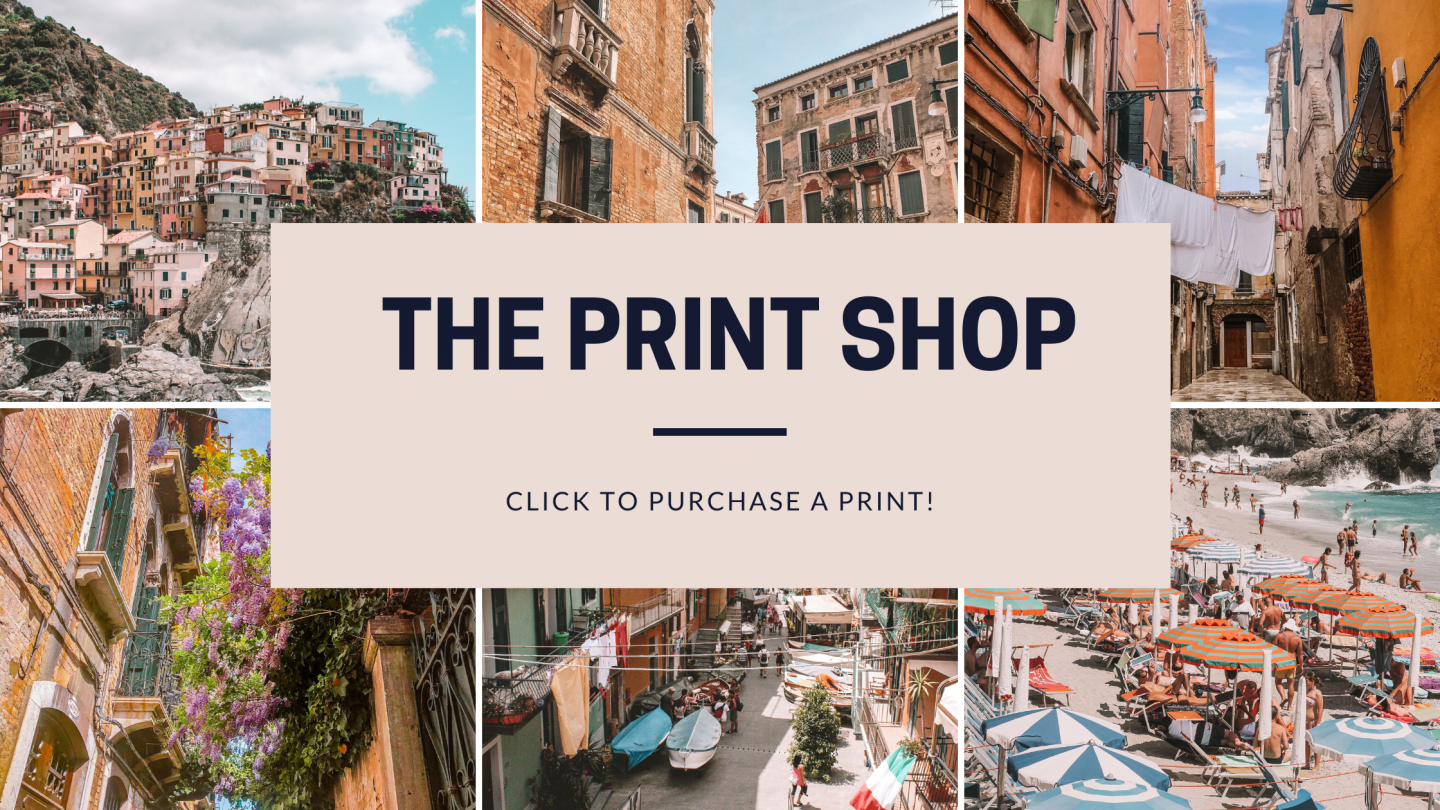 ---
Joshua Tree National Park + Palm Springs
The desert of Southern California is full of quirky Joshua trees, colorful folk art, and an oasis full of mid-century architecture! If you are looking for a vacation with the coolest landscapes, then Joshua Tree National Park should be calling your name. Not a spec of grass can be found but never-ending sand, desert foliage, rocks, and more sand!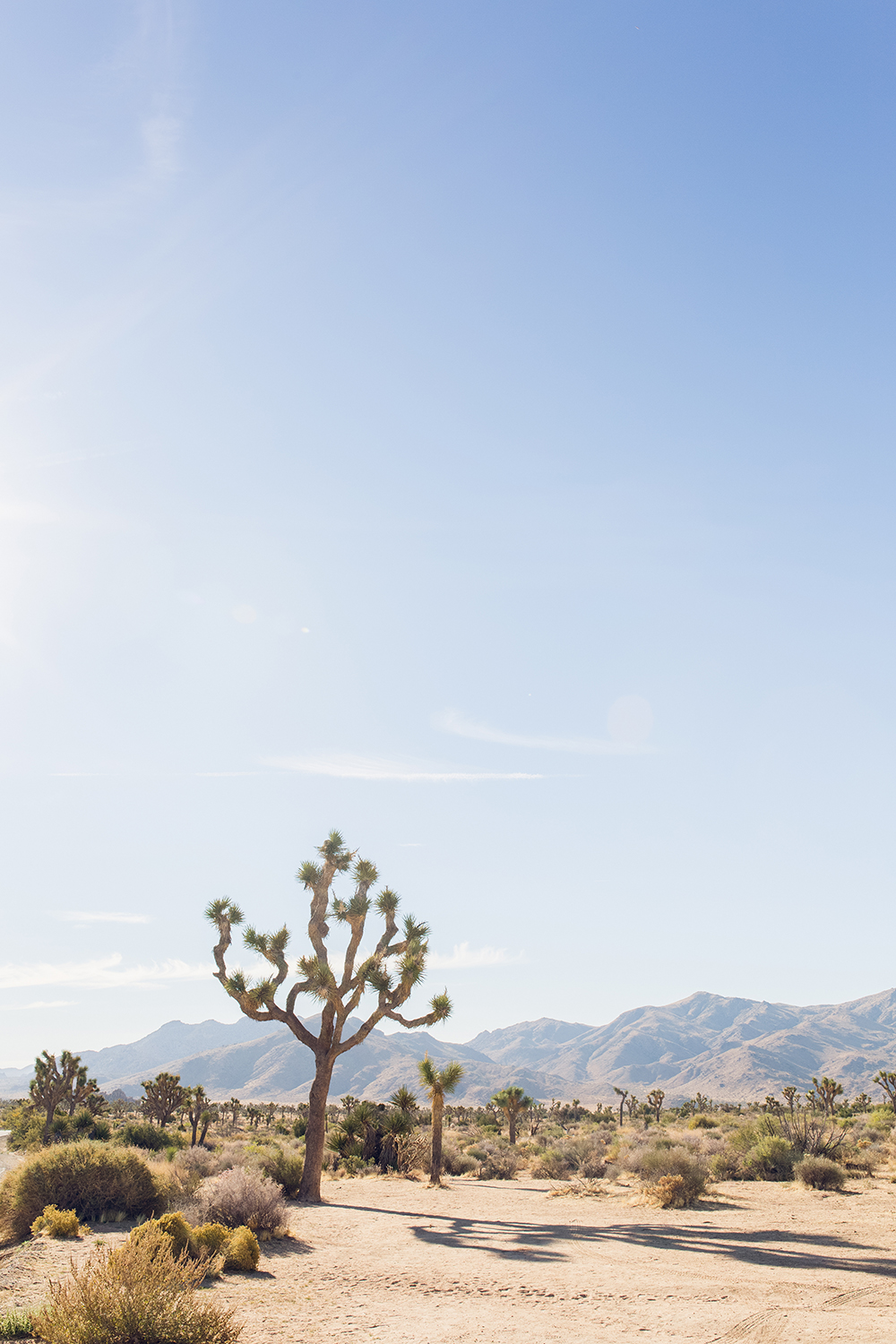 Right around the corner from Joshua Tree National Park is the city of Palm Springs. Considered a desert oasis due to the lush beauty of the area, this is a must-see destination full of gorgeous mid-century architecture! There are also tons of varied restaurants in the area to suit all dietary requirements.
But if you are looking to just visit the city but want to have a cool glamping experience, consider staying in an Airstream. There are tons of these cool alternate places to stay in the desert and Airbnb has the best collection of them. Check out my experience glamping in an Airstream. If you want to save up to $$$ on your first stay, be sure to use my Airbnb referral link!
And as a bonus, just an hour from Joshua Tree National Park, there is Salvation Mountain. This cool folk art installation is an oasis of color literally in the middle of the desert. It draws in crowds from all over the world!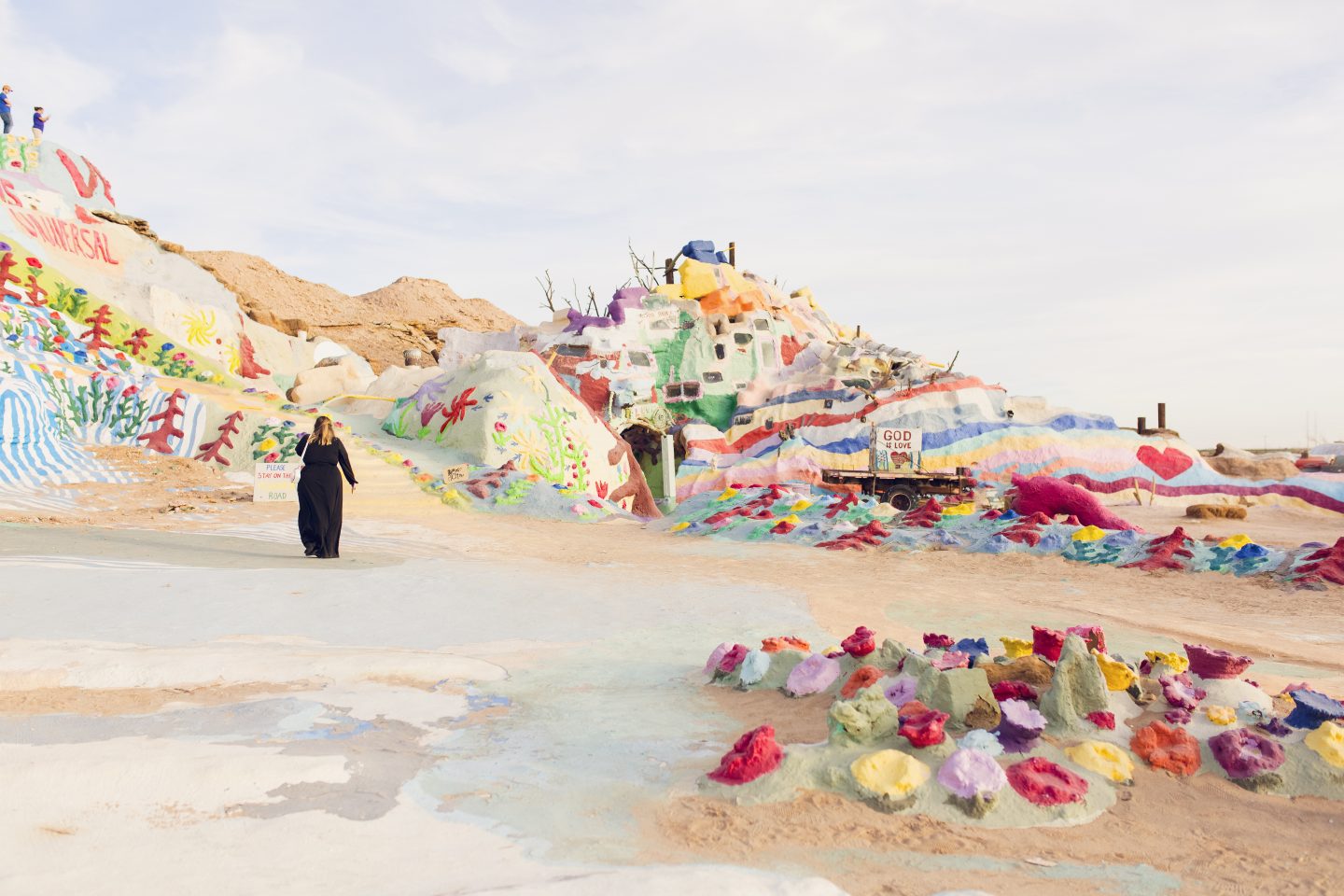 Click to go back to destination list!
---
Yellowstone National Park
Yellowstone, America's first National Park, is seriously one of the most diverse places in the country and definitely worth all of the hype! Seeing the colorful thermal pools, the gushing geysers, the rushing waterfalls, and the animals will make you realize that everything picture you have seen didn't do the park justice. This expansive park has it all!
Check out this Yellowstone National Park travel guide with helpful hints to plan your trip!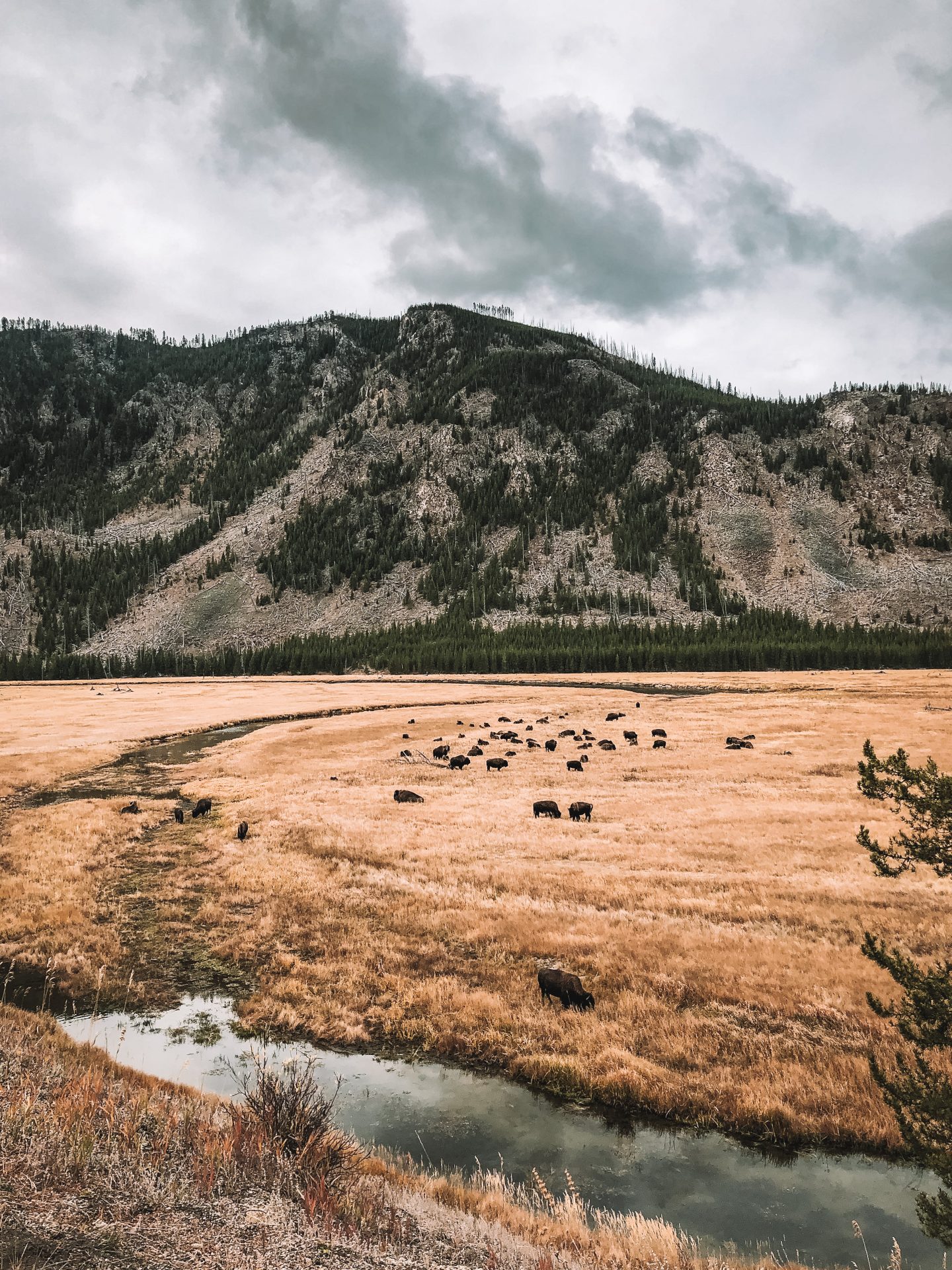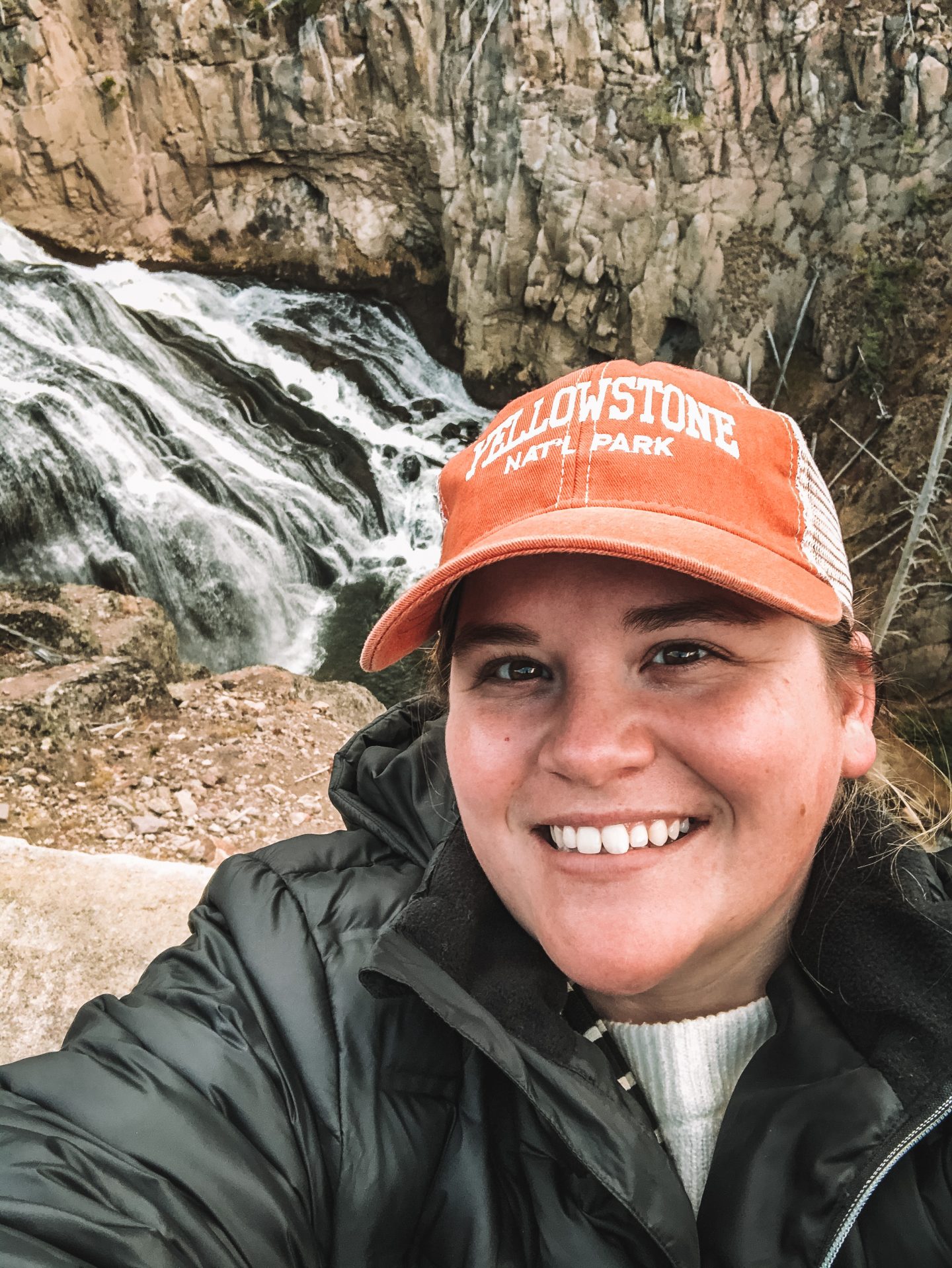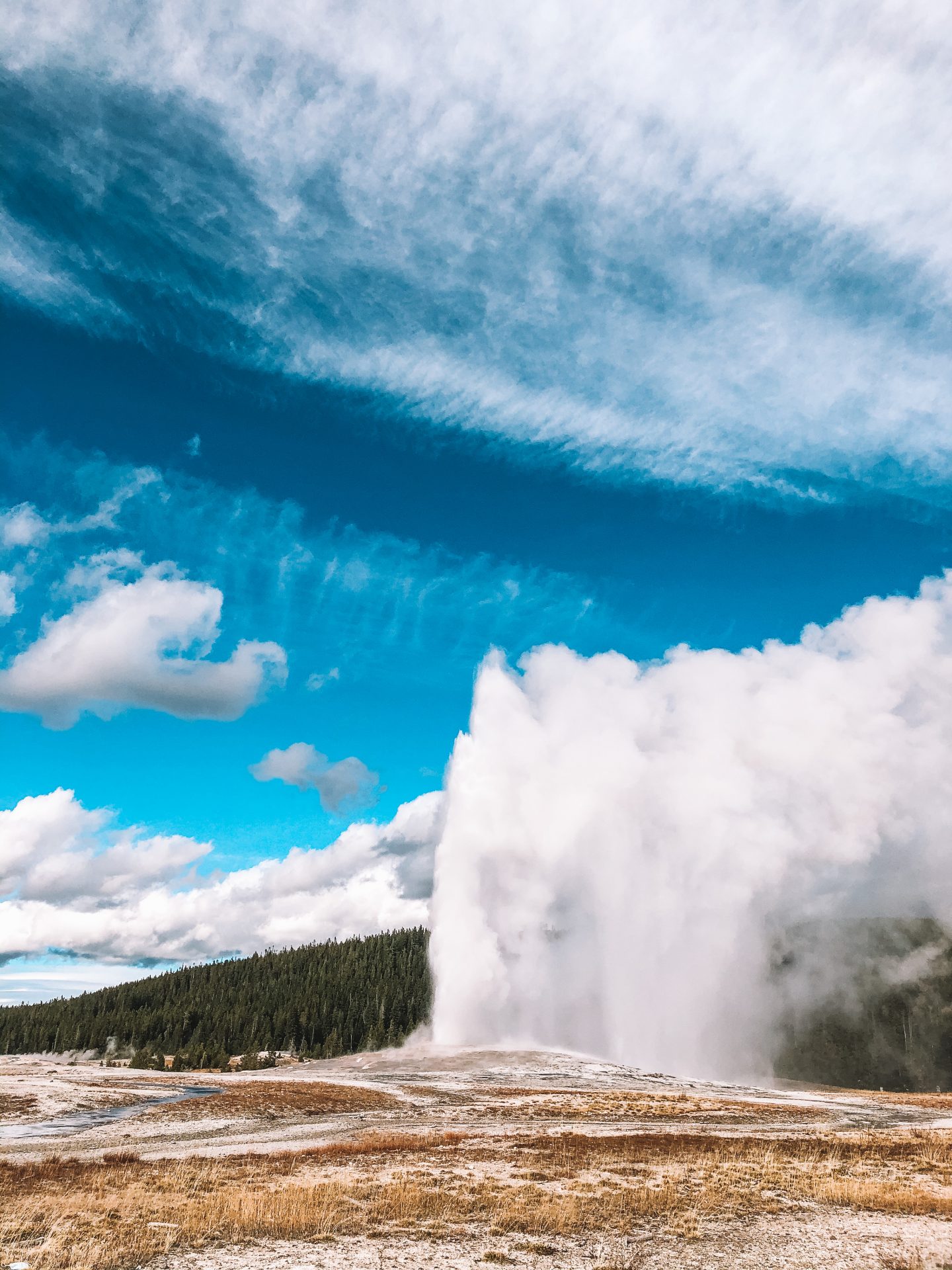 Click to go back to destination list!
---
Traveling solo and want to still get incredible photos of yourself so you can remember the places you visit? Check out my tried and true options! I have personally done ALL of these options and I have gotten amazing results! Trust me, I am a photographer. ?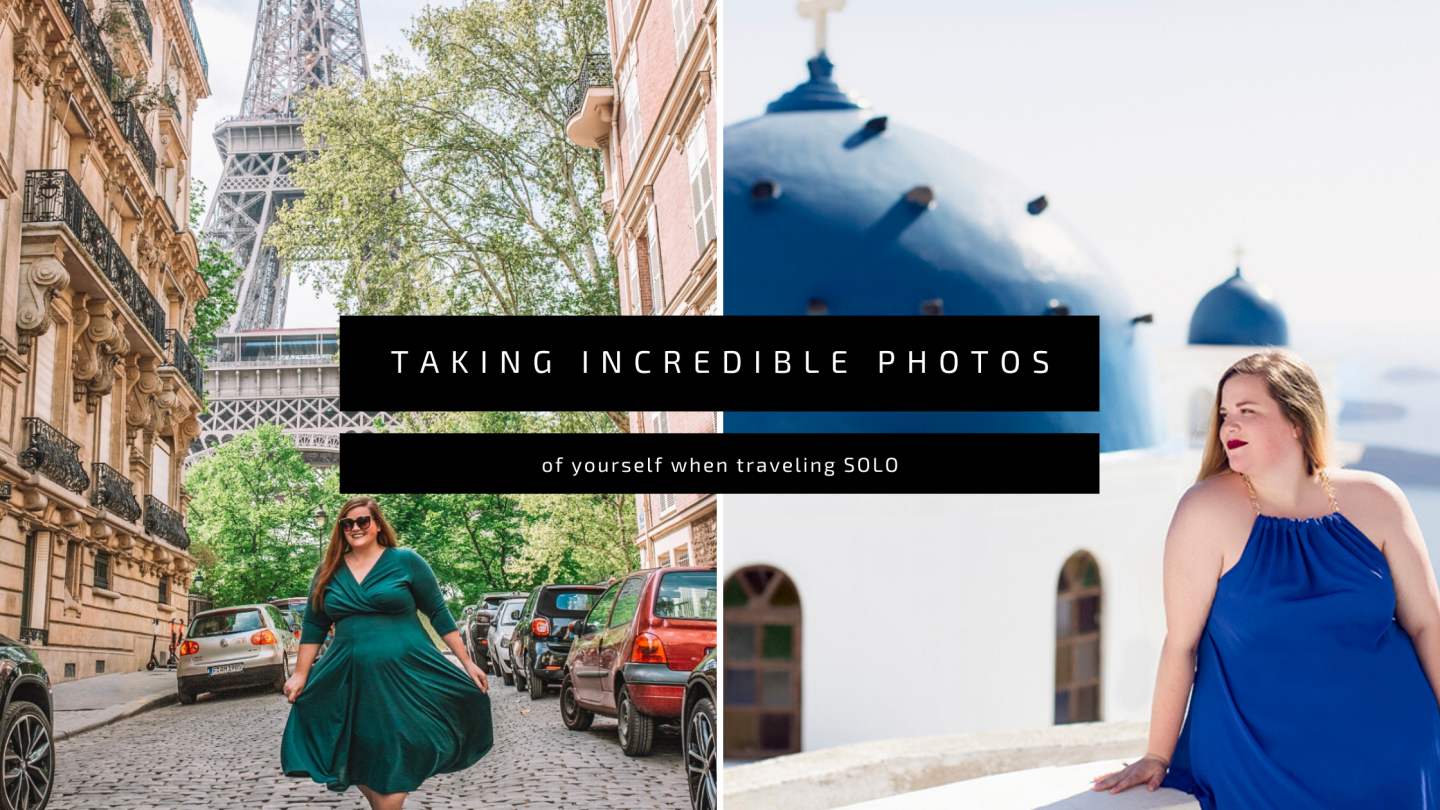 ---
Savannah, Georgia
My beloved Savannah, I miss it so much but even after traveling so many places, I still consider it as one of the most beautiful places I have been to! I lived in Savannah for 6 wonderful years while I got my two secondary degrees. I loved exploring the hostess city of the South and all that it had to offer (which is a LOT). Think trees dripping in Spanish moss, gorgeous lush squares, Victorian architecture, and so much delicious food.
Check out my Savannah eats suggestions!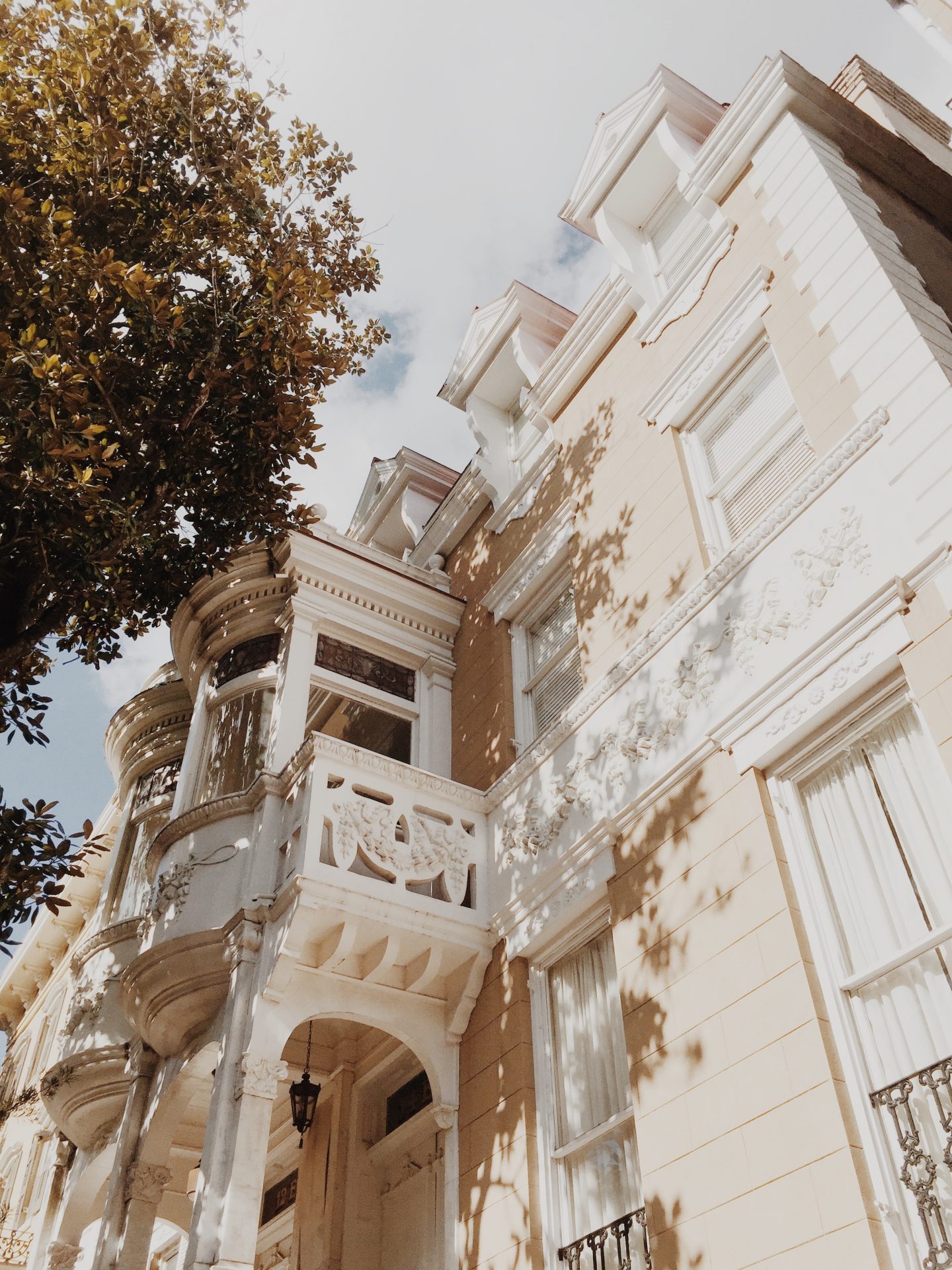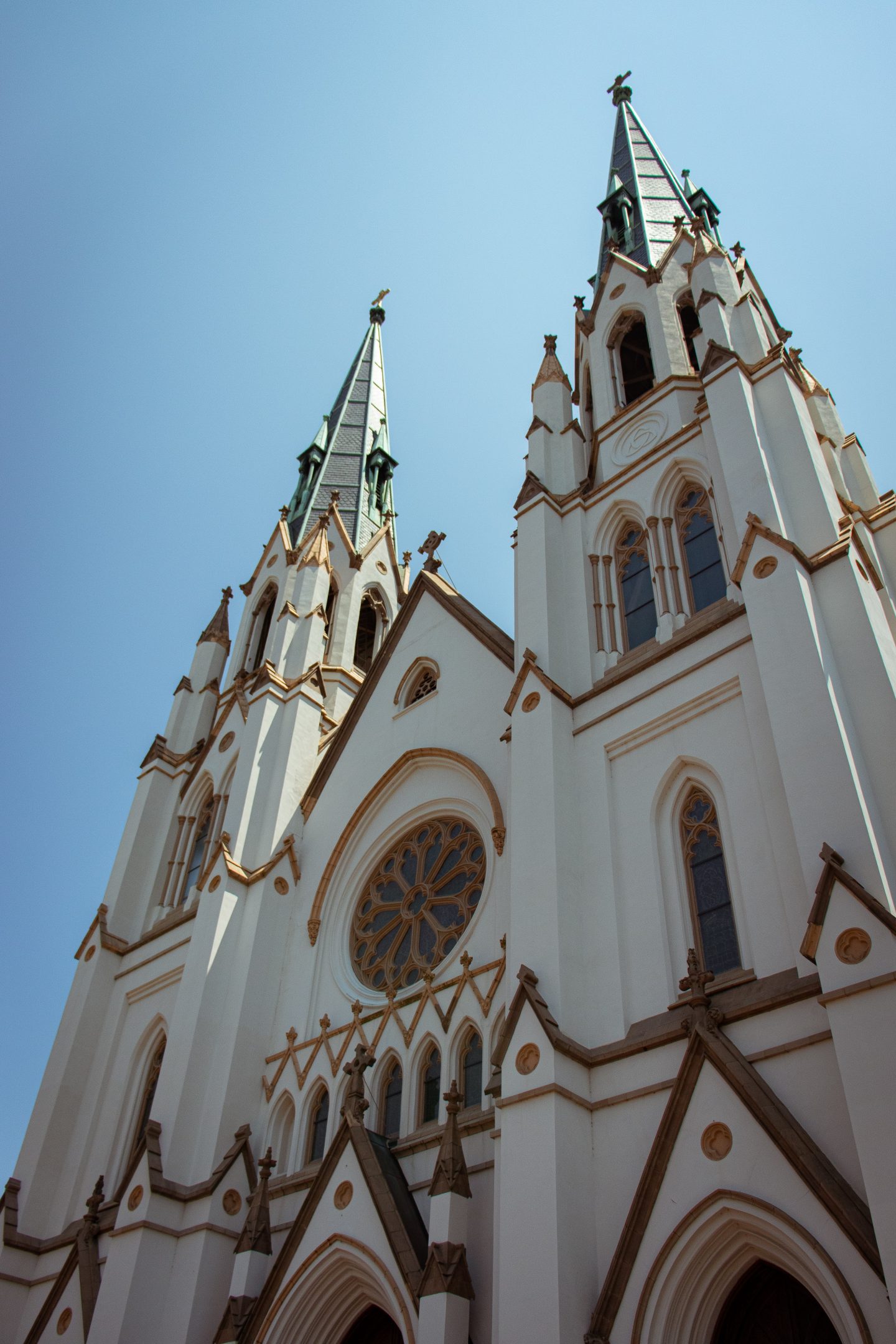 Click to go back to destination list!
---
Charleston, South Carolina
Just a 2 hour drive from Savannah, Georgia is perhaps the more famous sister city of Charleston, SC. With some of the same attractions as Savannah, but magnified, this city is a hub for tourists! If you are looking for history, good food, and Southern hospitality, or if you are just looking for Savannah on steroids, Charleston is the place to go!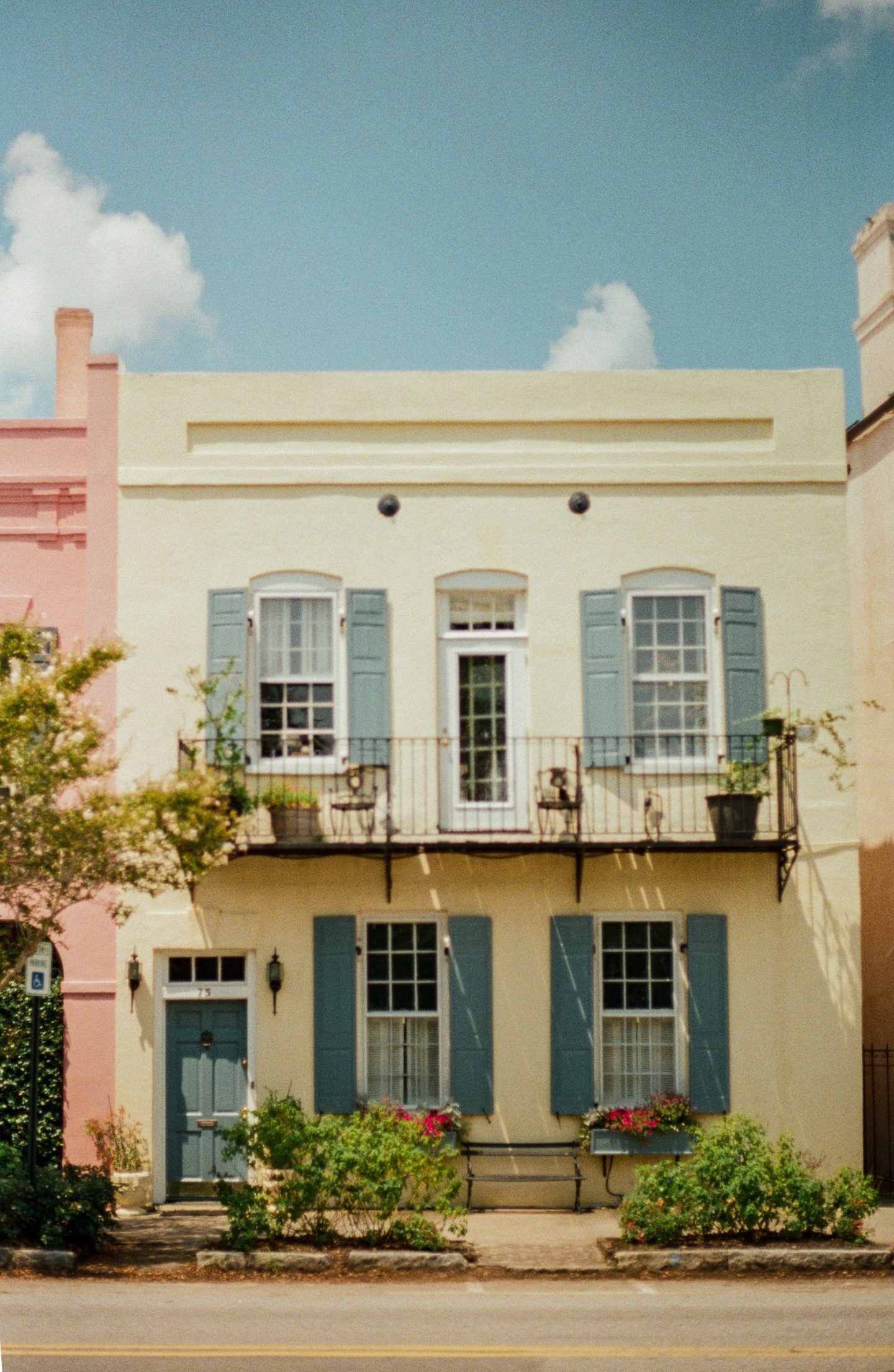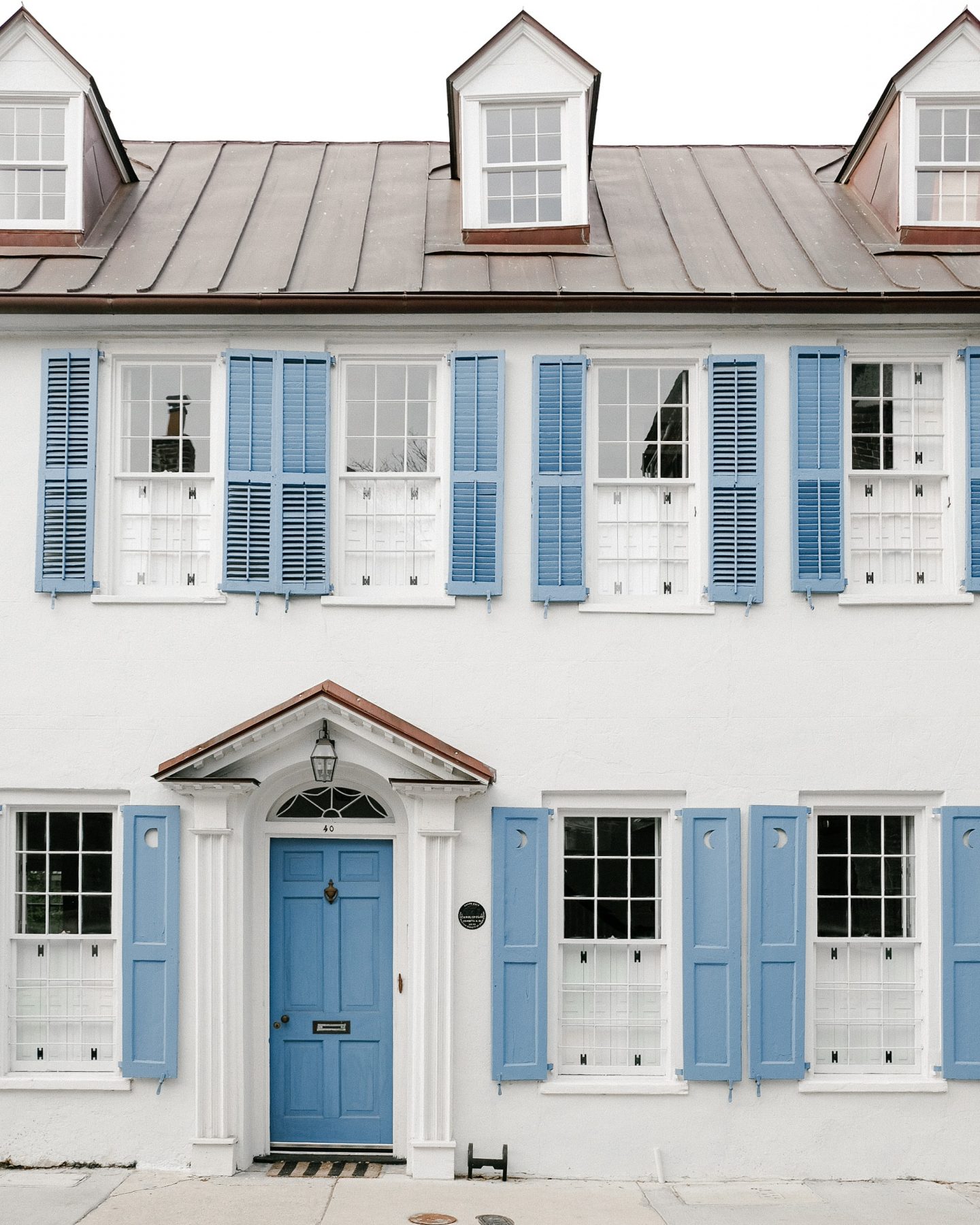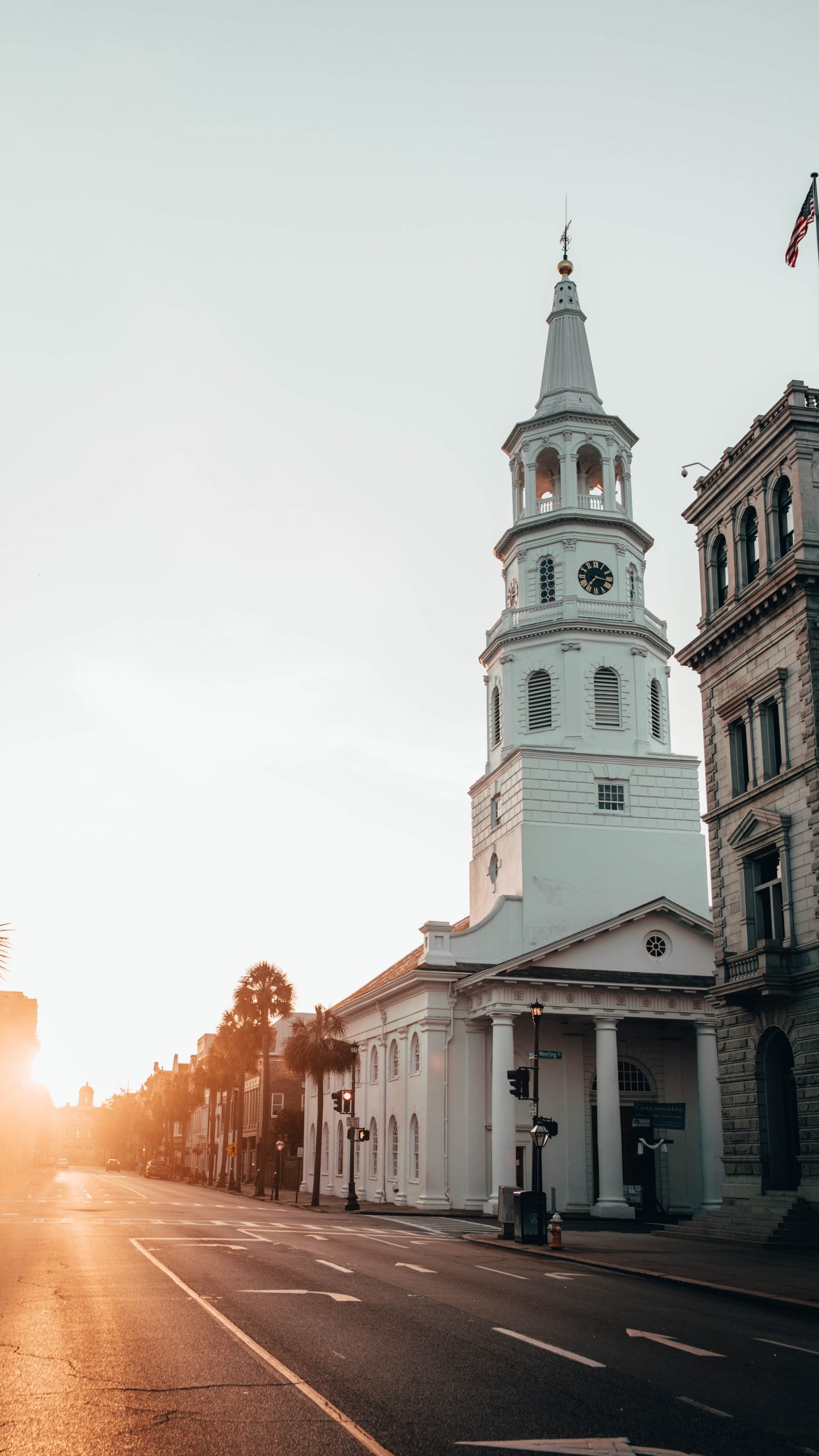 Click to go back to destination list!
---
Page, Arizona – Antelope Canyon
Arizona is mostly nothing but desert and open roads but it is also full of so many beautiful natural attractions: the Grand Canyon, Monument Valley, the coolest cacti on the block – the saguaro, and Horseshoe Bend. But one of my absolute favorite Arizona hotspots I have ever visited in the state was Antelope Canyon. I am sure you have seen those pictures of the canyon where light beams shine through the gaps. I wanted to see those light beams in person. Although a little on the pricey side, it's an attraction you cannot skip!
Here is everything you need to know for your visit to Antelope Canyon!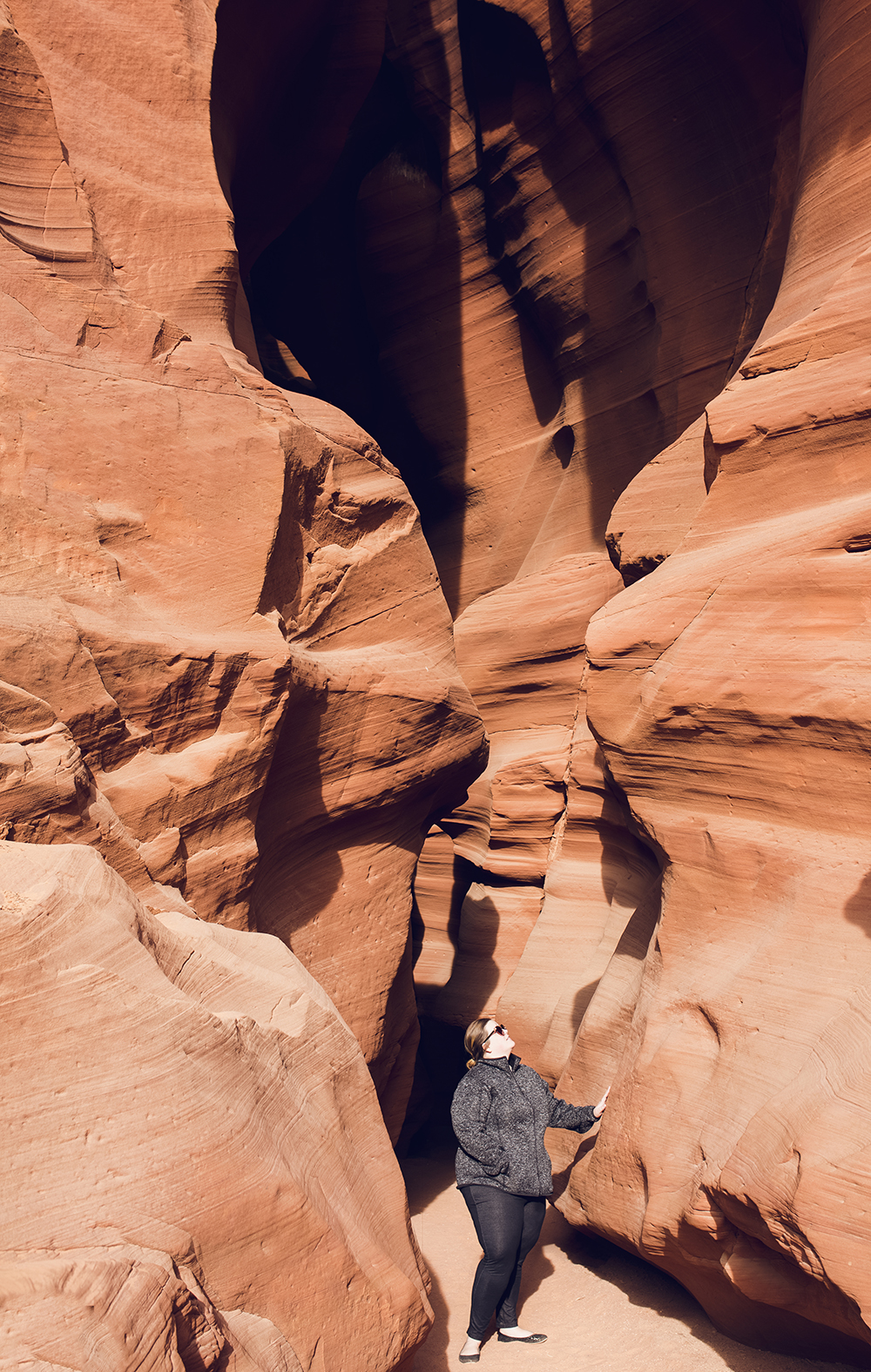 Click to go back to destination list!
---
If you are looking to edit your photos without blowing out the color saturation, become a best friend of the blog and get my FREE Lightroom preset!
It's my GO-TO one-click trick!
---
Glacier National Park near Columbia Falls, Montana
Montana, oh beautiful, natural Montana is everything I could have imagined and more. I seriously understand the hype. Some may have reservations that it is as picture-perfect as you can expect and believe me when I say, it seriously is magical. I can understand that you may not know me at all but these pictures do it justice. And one of the crowning jewels is Glacier National Park.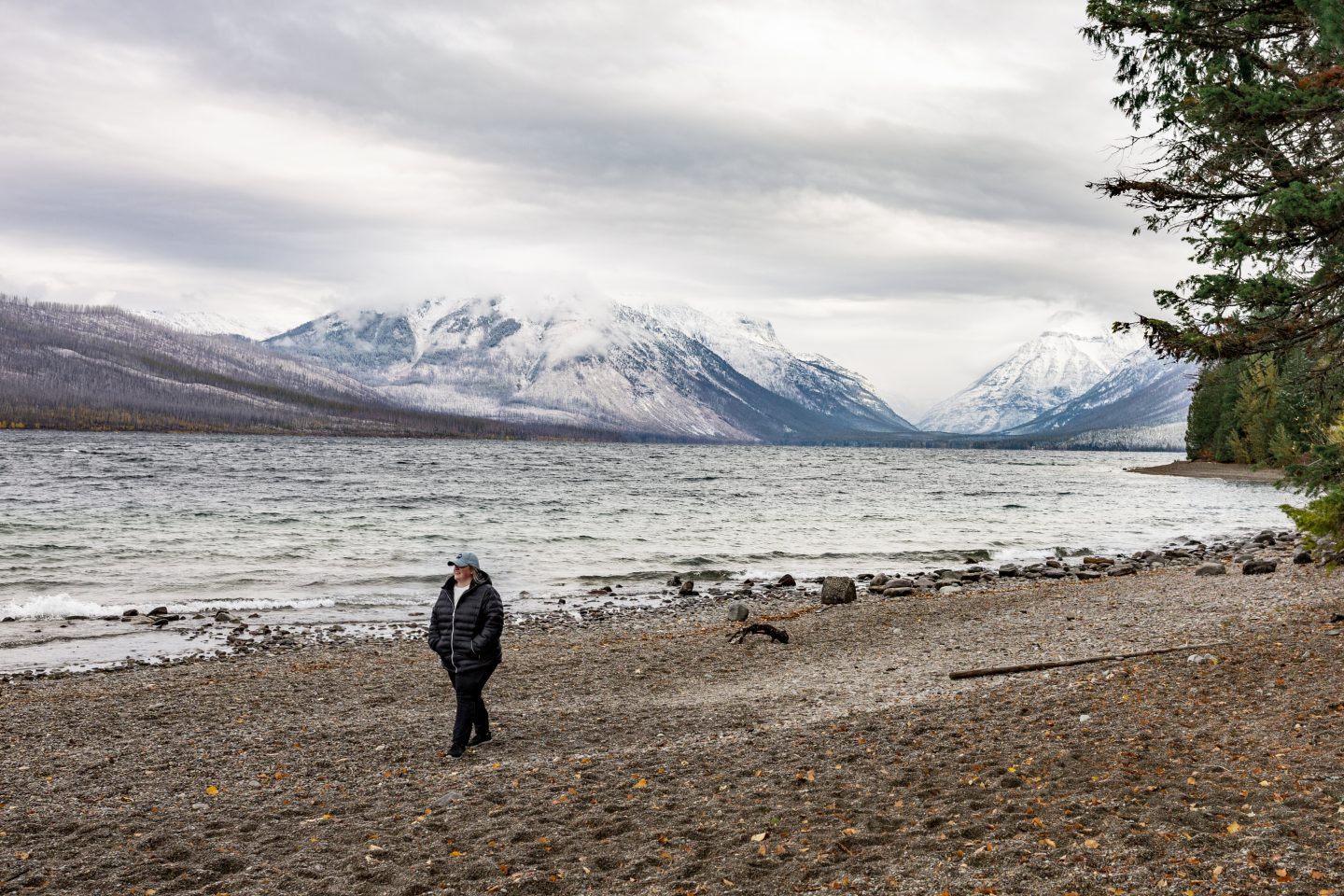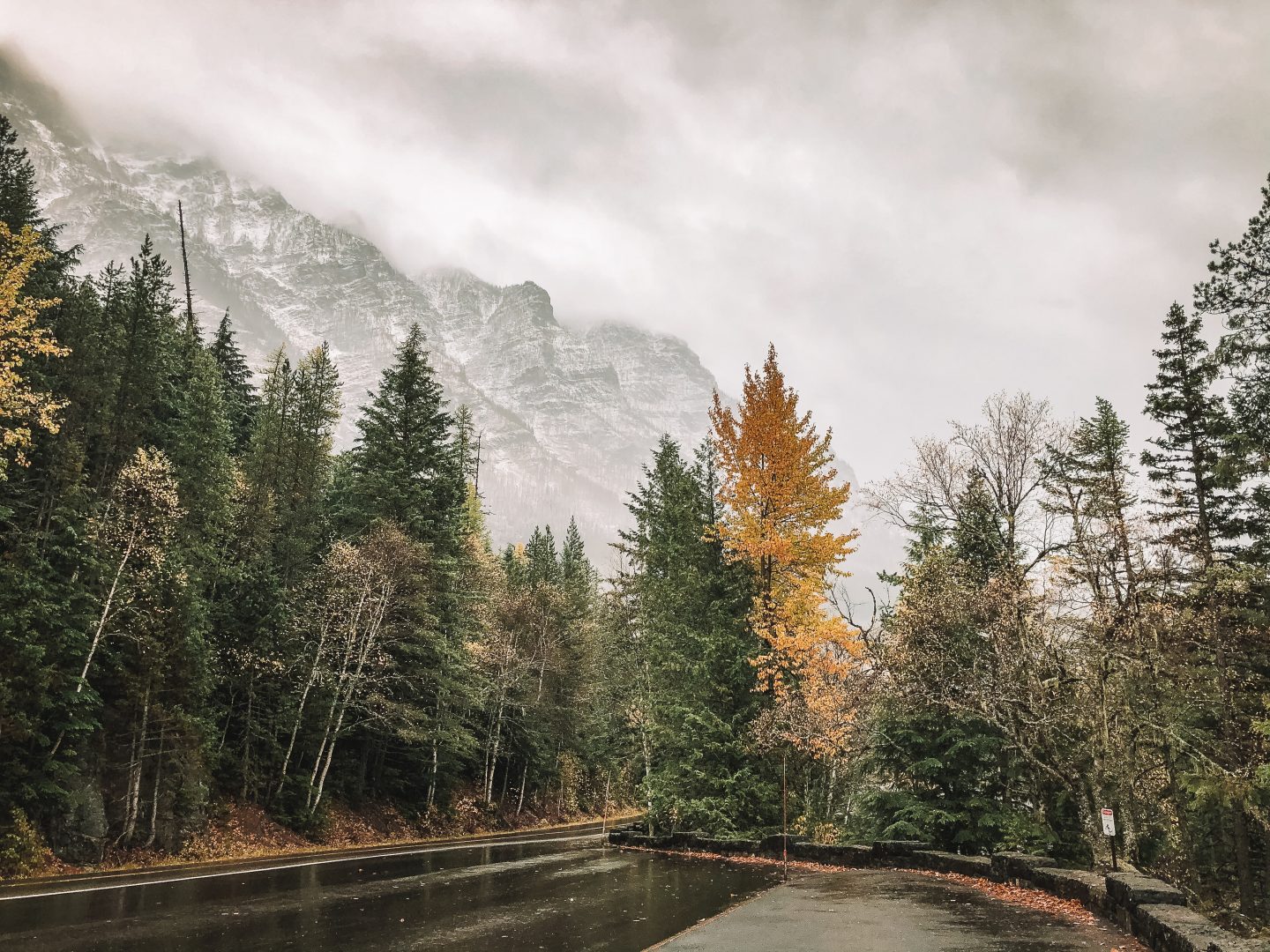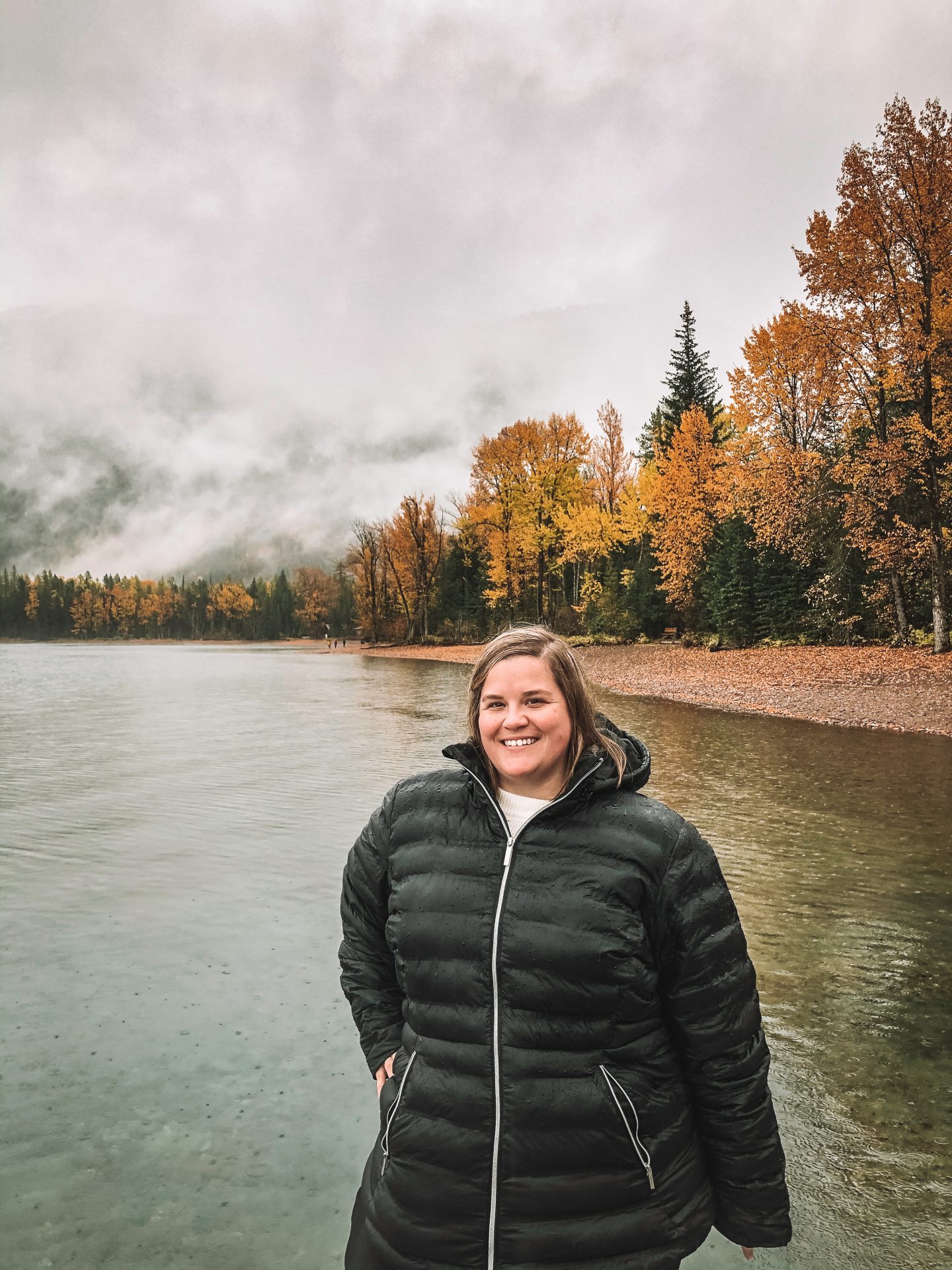 Click to go back to destination list!
---
White Sands, New Mexico
Imagine sand dunes as high as you can imagine and just go on and on for miles. White Sands National Park located near Alamogordo, New Mexico is exactly that- never-ending and apparently the largest gypsum sand dune field in the world. It's perfect for sledding down the dunes, picnicking, or just kicking off your shoes and feel the ever-cool stand between your toes while watching the sunset. Or maybe take a guided full moon hike when available.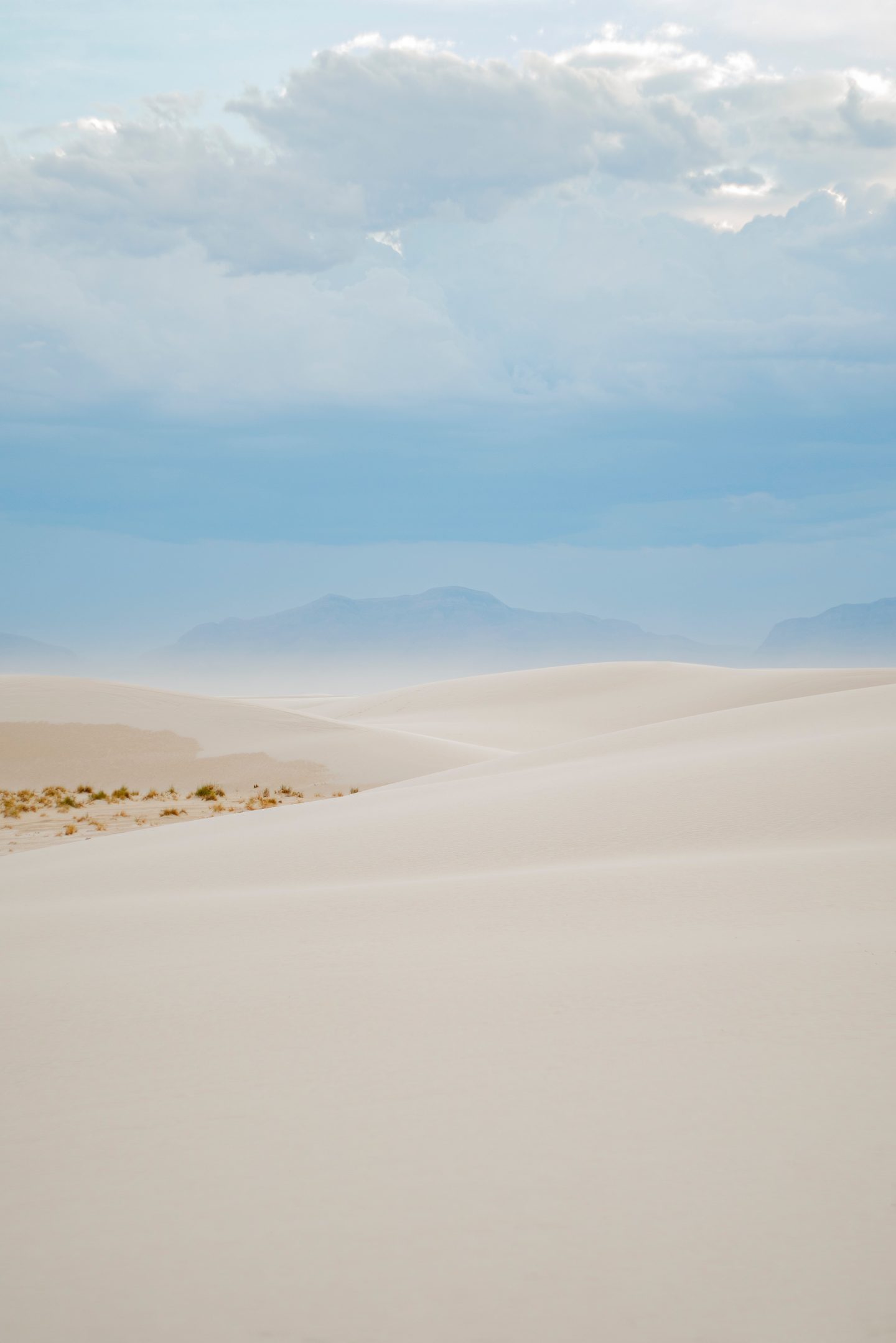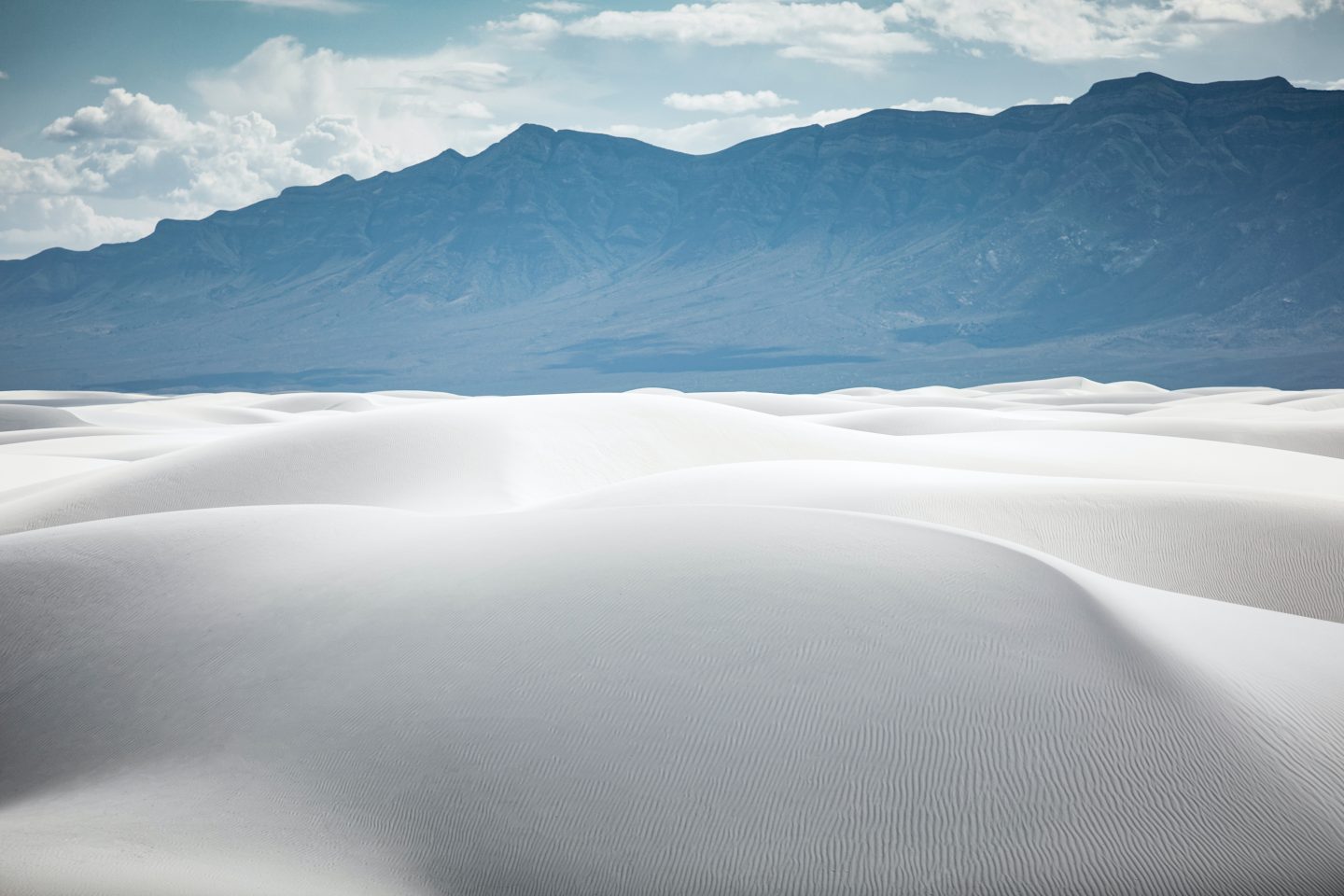 Click to go back to destination list!
---
Estes Park, Colorado
Nature, oh glorious mountains with snow and animals galore, is on another level when you go to Estes Park. Located near an entrance of Rocky Mountain National Park, this family friendly destination is one of the prettiest and definitely worth a visit.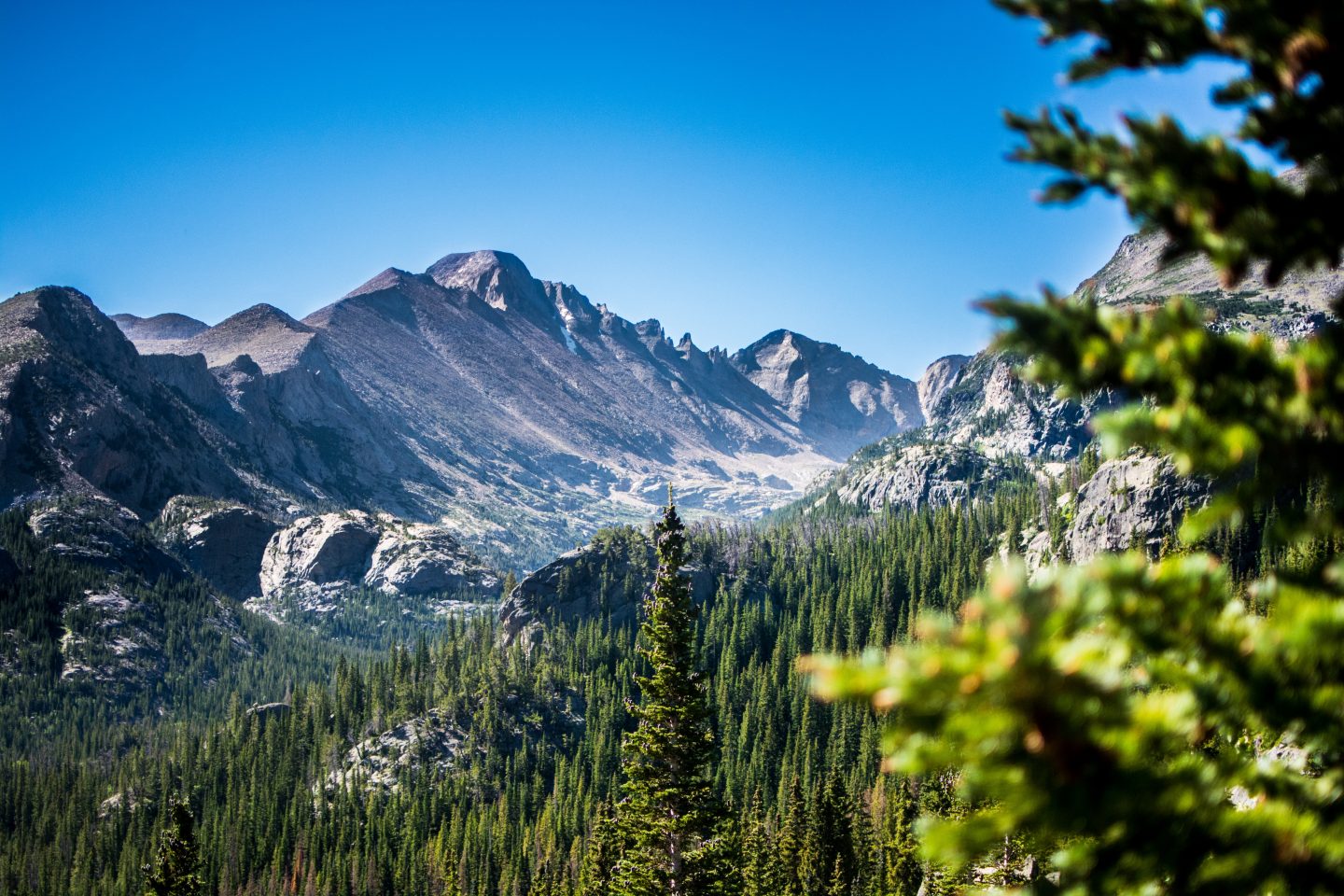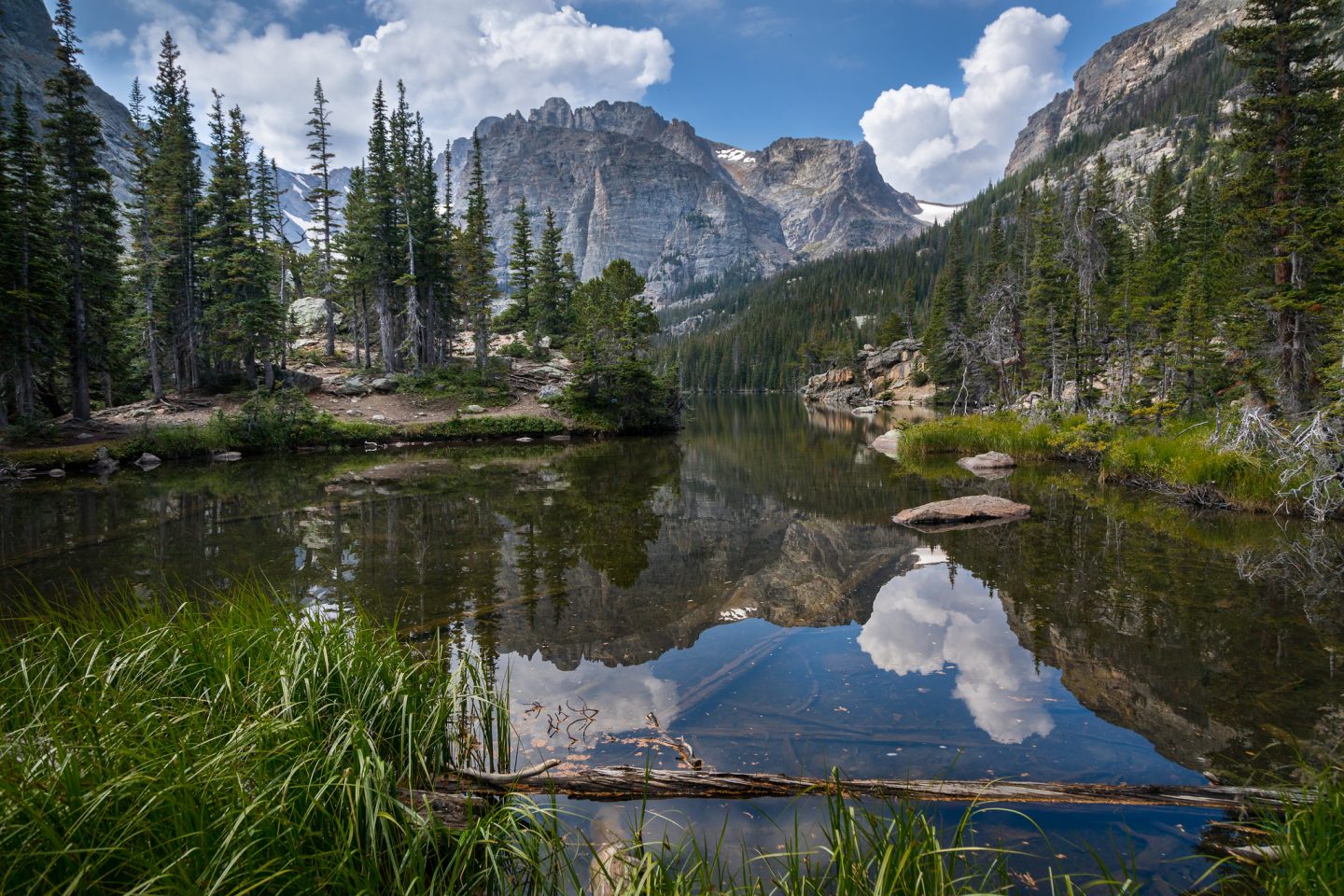 Click to go back to destination list!
---
Loved this post? Share it or pin it for later!